I interviewed three people when I visited the Art Fair this year. I wanted to hear what an artist, a gallery owner, and a visitor had to say about the event.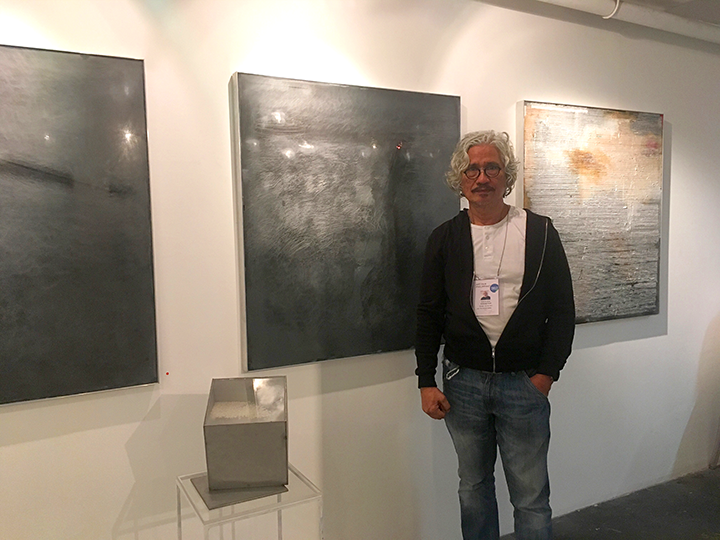 GUS ALBOR, Artist
Q: What is the inspiration behind these pieces?
A: I started working on this series in the mid-'70s, but at that time I didn't have a title for them. Now I call it Time and Distance,  primarily inspired by cosmology.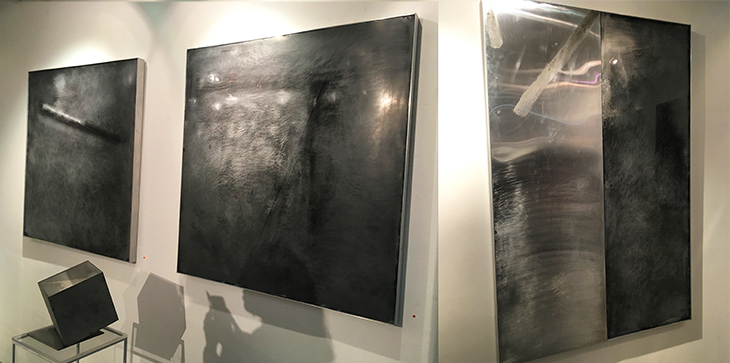 Q: Is there a significance towards the media that you use?
A: Yeah, using this medium, it's easy to achieve this effect, you know. It gives me a feeling of buoyancy, and it's fun to play around with the materials.  I make these scratches. For this particular piece, I didn't use any paint this series. I just used sharp needles, or pointy metal, to, to get these scratches. Other than that, I use another element underneath the plexiglass.
Q: When did you start your career as an artist?
A: 45 years ago (laughter), I'm very old now.
Q: Who are the other artists that you admire?
A: I was influenced by my professor in Fine Arts, as well as by Japanese and European artists. My professor was a very good teacher and a very inspiring person. He was influenced by – and he was so proud of that – by [Mark] Rothko, with his colorful but  minimalist style of painting.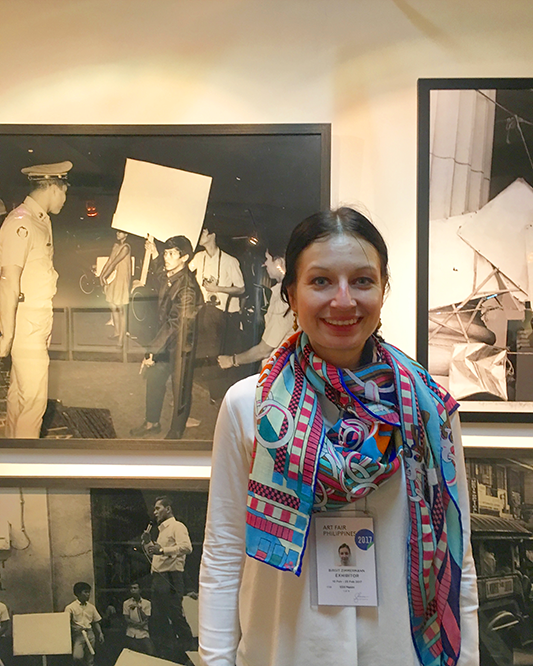 BIRGIT ZIMMERMANN, Gallery Owner, 1335 Mabini
Q: What can you say about the art market in the Philippines?
A: It's very vibrant and active. The market is currently very strong.
Q: How does it compare to other Southeast Asian countries?
A: Well, I can't say for sure because we've never attended any other art fairs around Southeast Asia except for Hong Kong. Compared to Hong Kong, the market in the Philippines is still very local, although it's opening up quickly to international artists.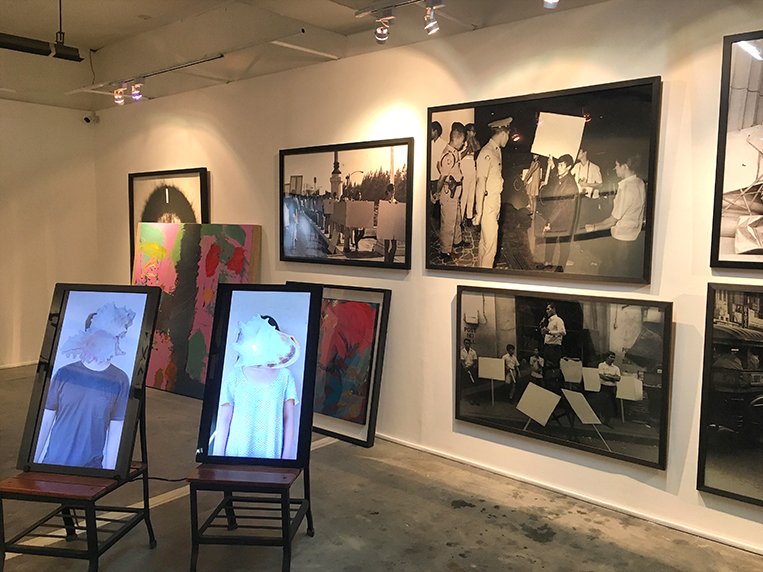 Q: What trends have you noticed in sales? Is there a certain type of medium that buyers often look for?
A: Dominant, for sure, are the paintings.
Q: How do you choose the pieces from your inventory to showcase in the Art Fair?
A: We take the most representative pieces of each artist, meaning we choose the highest quality pieces of each artist represented.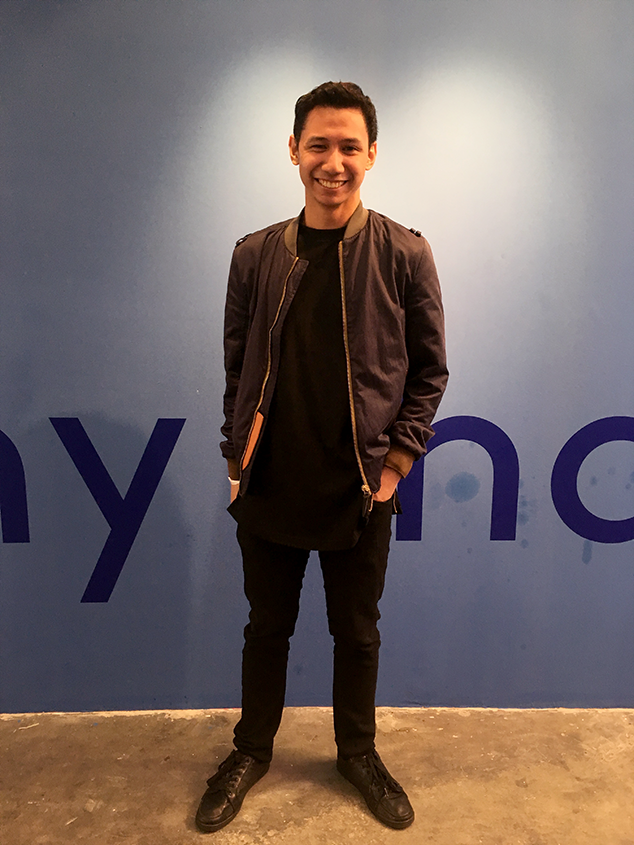 JESUS HORDEJAN, College Student
Q: Why did you come to the Art Fair?
A: I didn't want to stay at home, and I figured I could come here and soak up a bit of culture,  the artists' expressions and thoughts.
Q: What does art mean to you?
A: Ultimately, an expression of whatever an artist is going through in his life, whatever he wants to say to an audience.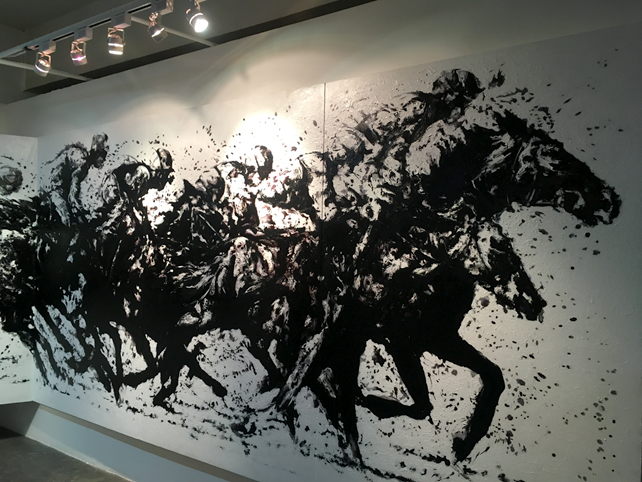 Q: Which pieces in the Art Fair stood out to you the most?
A: Ferdie Montemayor's 'Of the deflection of contestation' mostly because I saw him when I went to Pinto [Art Museum] and saw his work, and I just love the expression of black ink, and how his pieces are always large and depicts some sort of race.