Fernando Modesto has been working as an artist for more than 40 years. Last weekend, he held an exhibit in Shutterspace Studios in Quezon City where he displayed some of his works from the 80s to the late 90s. This was a very important exhibit to him because it served as a fundraiser to support his daughter, Roxy, who wants to follow her dreams and study in New York.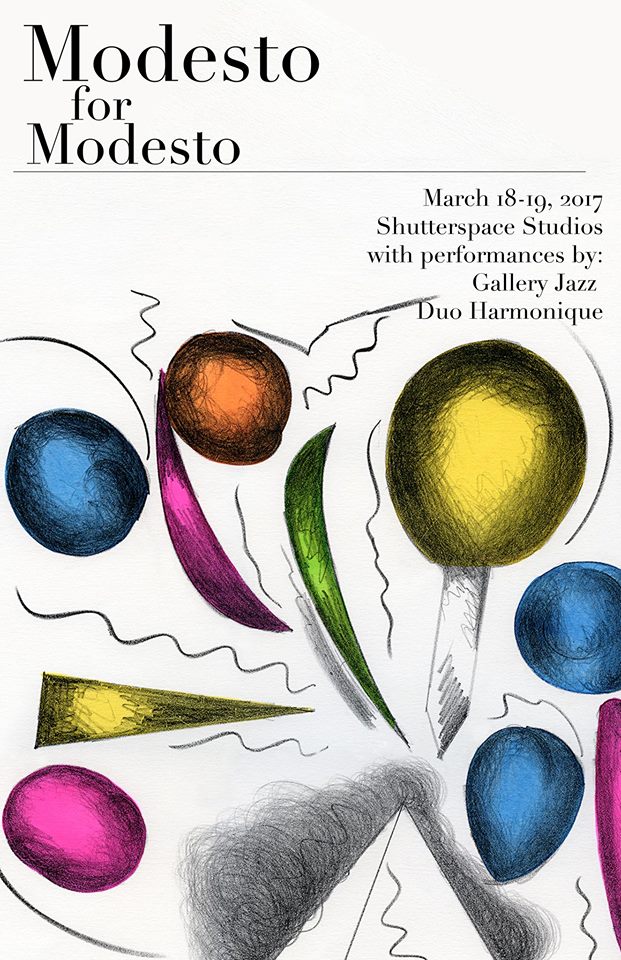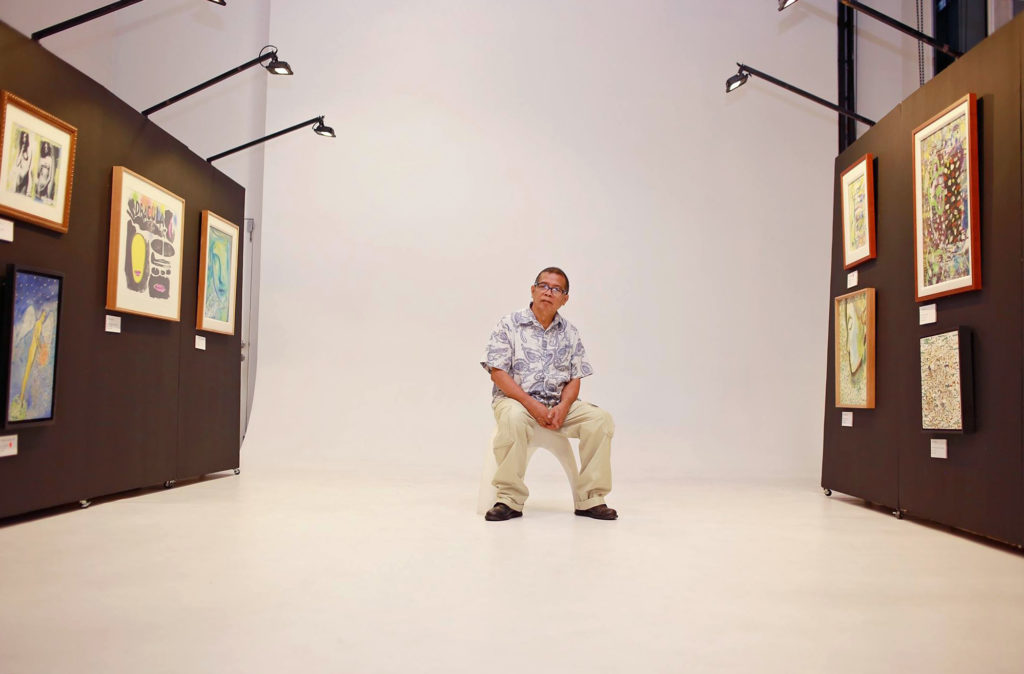 Most of the works he displayed were oil paintings. Some pieces are inspired by concrete concepts, such as angels, ice cream, and Cannes, while others are much more abstract and open to interpretation, such as the pieces like Feel Picasso, Ray, and Kafka's Hair. He also experiments with various media at times, most notably his piece Droplets, with acrylic paint and marbles, and his lithographic prints from the 80s like Dracula.
The most notable aspect of Modesto's art is the playful undertone of his paintings. He often uses bright, pastel colors and rarely uses neutrals or dark shades (one of the exceptions would be his piece Float, with warm, soft tones of brown). His colors are never loud, slightly subdued but not overwhelmingly soft. His art is positive and does not delve into the depths of death and sadness, and this works to his advantage as his critics and fans admire him for the very reason that Modesto's art can always bring a smile to your face and leave you happy for the rest of the day.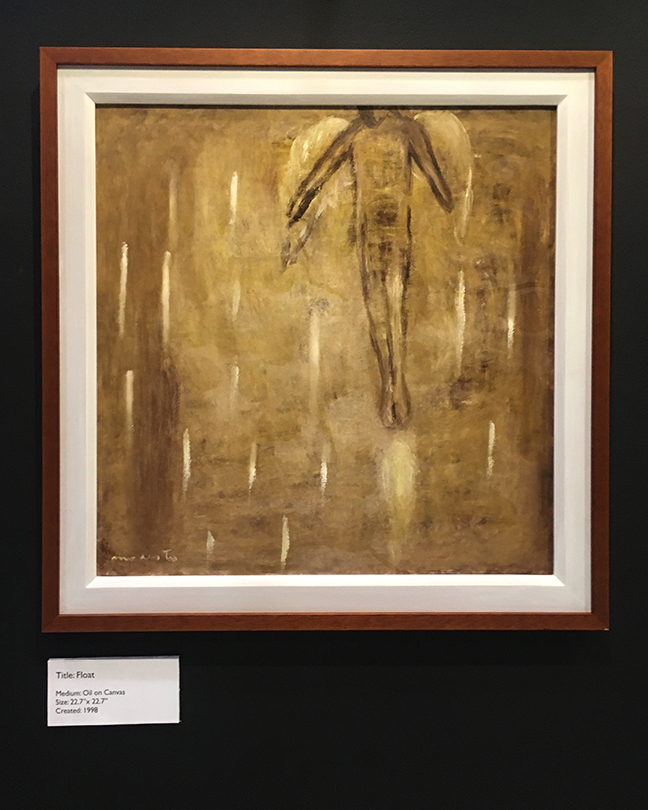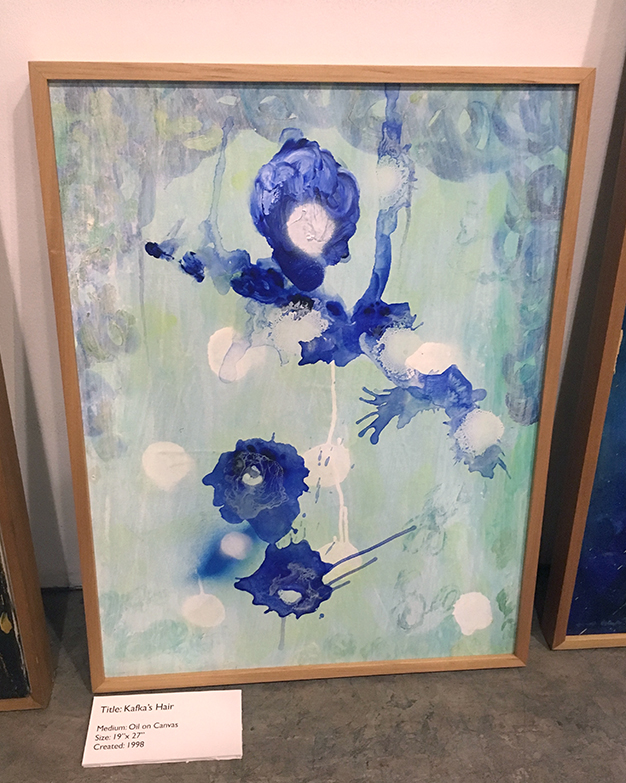 The piece that I was really drawn to the most was Kafka's Hair, so drawn to it that I bought it. I loved it because of the colors and abstract patterns. The contrast between the dark blue splotches together with the soft yellow-green background really caught my eye. The way the dark colors deviated from the muted shades helped it stand out, especially since these extreme variations in tone weren't very common in the works presented that night.
The piece's ambiguity was also an important factor for me because I love artworks that don't have a definite meaning or inspiration. I feel like artists allow their creativity to flow more when doing abstract art since they aren't restricted by anything.
Other than this piece, Feel Picasso, Droplets, and Ray were also favorites of mine.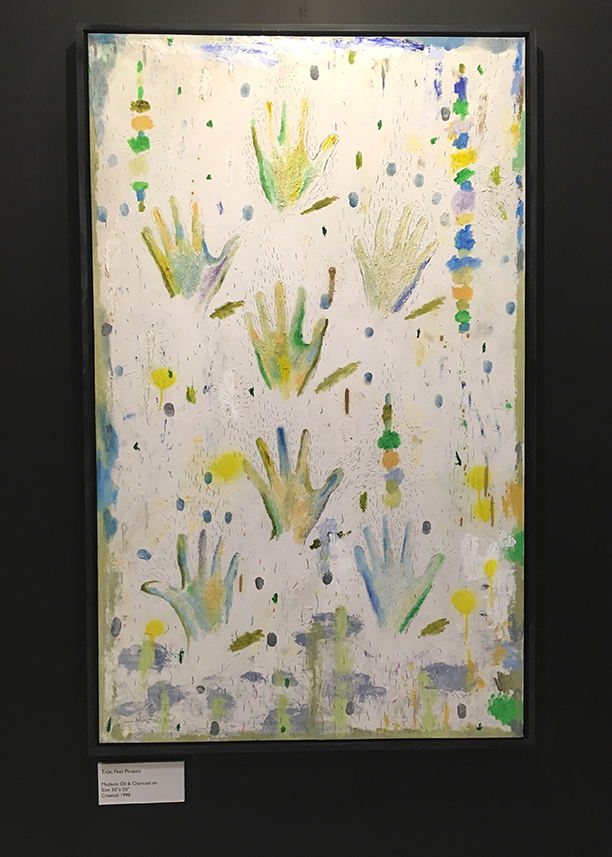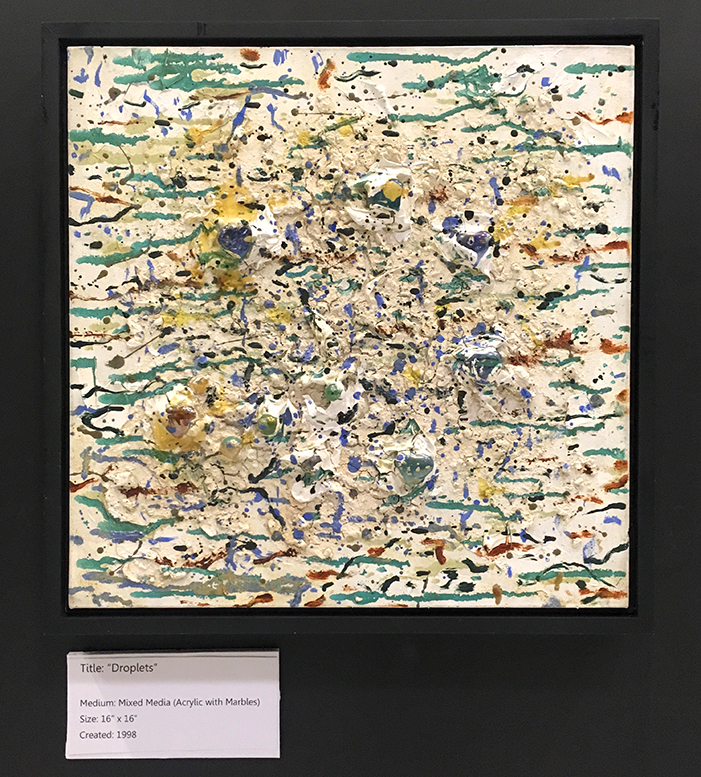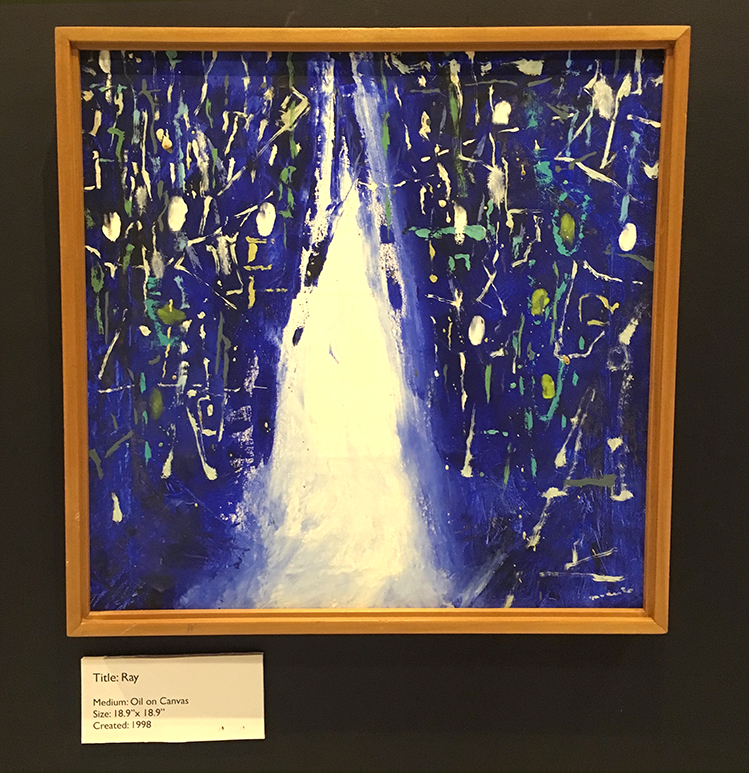 I had a short conversation with him and Eleanor during the event —
KAI LAURIDSEN: Is that your hand? (referring to Feel Picasso)
FERNANDO MODESTO: Yes, because it's small (chuckles). Because everything that's created begins with the hands.
KL: What's the significance behind the colors?
FM: Colors are life. When you have colors, it becomes alive; without colors, you are dead.
KL: This series if full of joyful colors, bright colors, right? And this was in the late 90's right? Were you very happy then or it doesn't matter if you're happy?
FM: I'm always happy (laughs). Only dead people are sad.
KL: Compared to the rest of the work exhibited here, the piece Float stands out because of the absence of happy colors. Why is that?
FM: I experimented with brown, and I also had a lot of brown paint [then].
KL: What is your favorite color?
FM: Green, and that shade of blue (referring to Ray).
KL: (To Eleanor Modesto) Which piece displayed here is your favorite?
EM: It's not one particular work but I really like the series of lithographs. There are about six of them that I really like because they are very playful, and… you know he created them in 1983? But they're still new and modern , that's why I like the series, it's like it didn't change, They are still as fresh. He had to paint and draw on stone, and he used that stone to print manually. He used really big stones, then to make another one, he would erase the painting on the stone and draw another print.
Back to Kafka's Hair. Modesto told me that the whole canvas was Kafka's face, with his curly hair framing the top. The blue swirls the style of Kafka's writing. Modesto said, "Kafkaesque," which is defined by Merriam-Webster as "having a nightmarishly complex, bizarre, or illogical quality," especially in relation to "bureaucratic delays."
Cover photo by Isabel San Jose