It was already our last evening in Hong Kong. Further shopping in the night market was out of the question since my pocket money had ran out. I was even having second thoughts about going to Disneyland for our last day since the ticket cost HKD 500+.
With my habitual indecisiveness, I googled "things to do in Hong Kong this week" for alternatives to seeing Mickey Mouse. I got into this website where they featured a lot of activities and events around the world-class city.
My eyes widened when I saw the Must-See list.
Joan Cornellà: A Hong Kong Themed Solo Exhibition.
The Joan Cornellà!?
If you're a 9gagger or a lurker in the internet, there's a 90% chance you've seen his works. The Spanish-born cartoonist and illustrator is famous for his dark, humorous and unsettling themes.
This was my chance. I doubt if he'd visit Manila anytime soon. Disneyland isn't going anywhere anyway so with indecision thrown out the window, I grabbed this opportunity.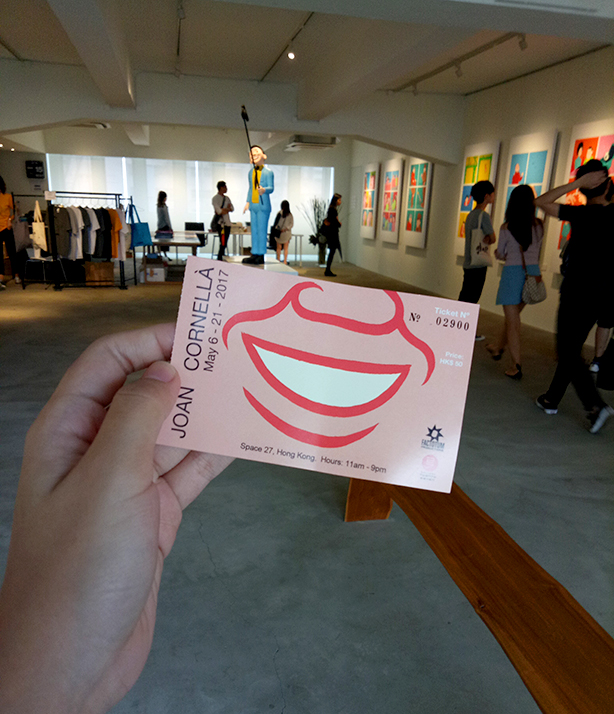 The next morning, my friend and I hopped onto the train to Quarry Bay.
The exhibition was held at Space 27 in Tung Chong Factory Building, along King's Road, just a few steps away from the train station.
It was 15 minutes to opening time, and groups of people were gathered in the lobby. I assumed that these people were students and/or graduates of a design course, or maybe just patrons. In any case, we were the only Filipinos there.
At the 10th floor, I got a little nervous when we read the sign beside the entrance door: "PRIVATE EVENT FOR ONLINE REGISTERED GUESTS ONLY". Heart sinking, I thought our trip was all over.
I went to ask the receptionist if they accepted walk-ins, she smiled and said of course. Oh yeah! With great eagerness, we paid cash for the HKD 50 ticket per person.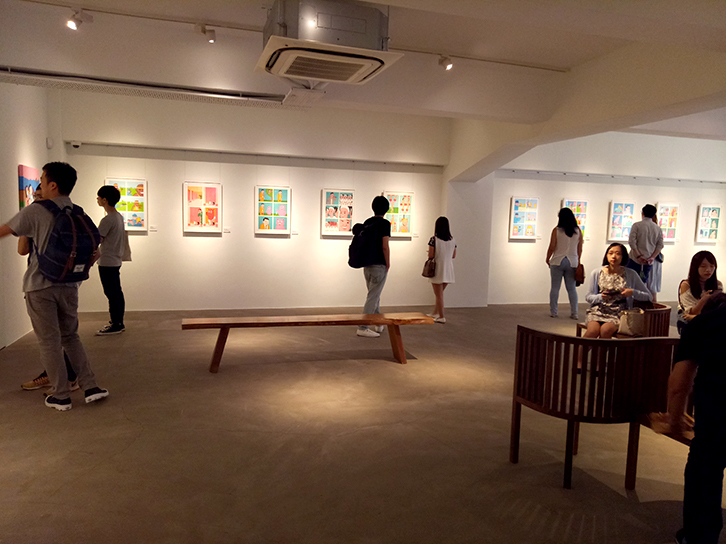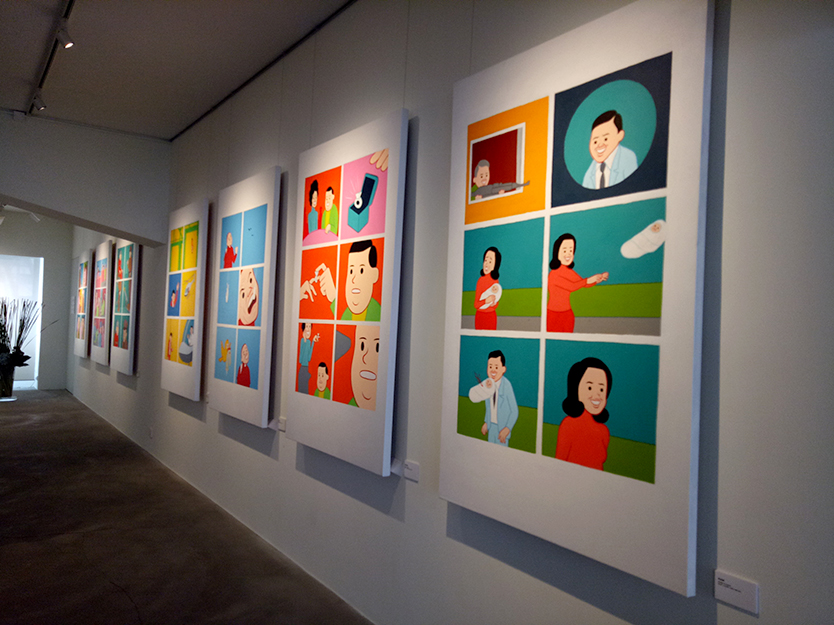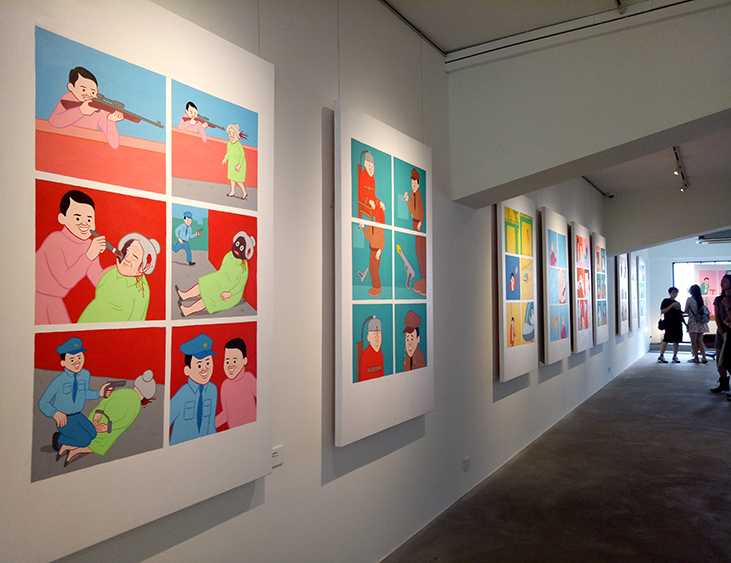 The whole space for the exhibit was minimal. As I walk around, it was pretty chill and I feel like they were playing music from a Spotify playlist.
In the center was a medium-sized statue of a cartoonish man with a blank smile holding a "selfie-stick" but instead of a phone, a gun was attached to it. It was a popular one, and people went for the irony by taking selfies beside it.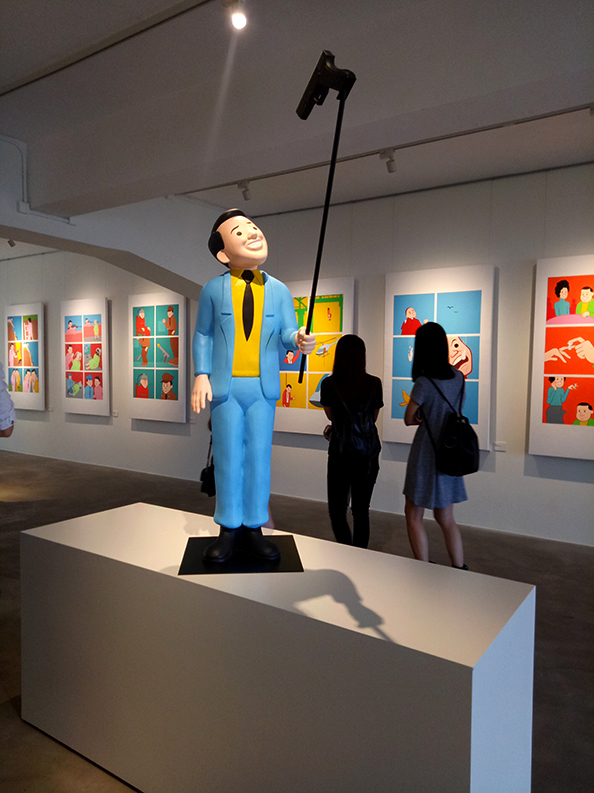 As I went through walked around the exhibit, some of the artworks were familiar, thanks to the internet. Panel by panel, I could hear myself laugh or grin in frustration.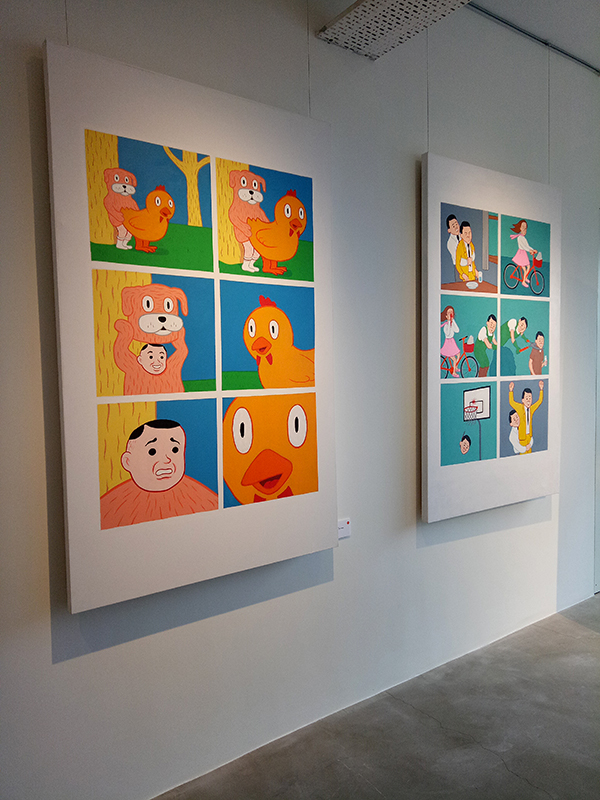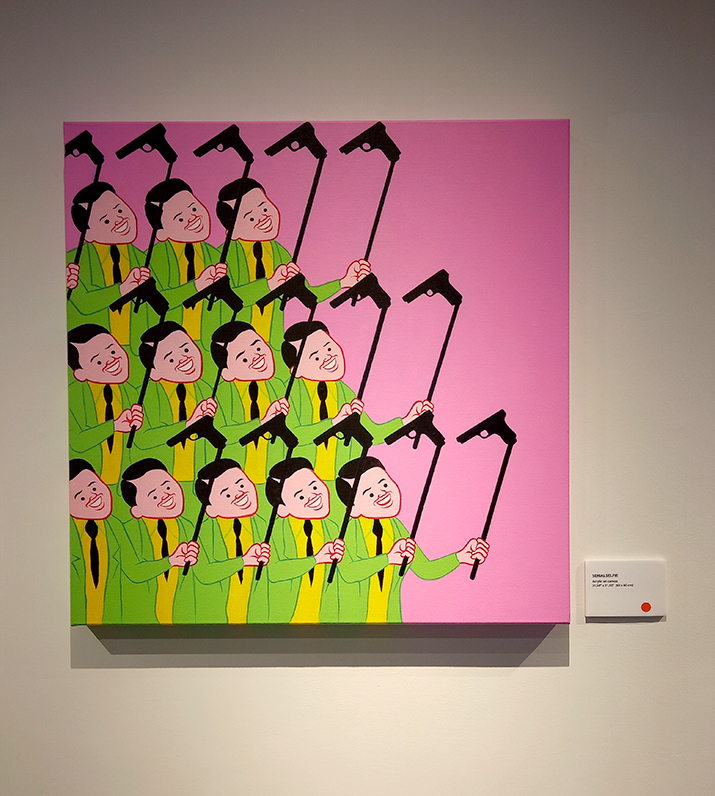 What I like about his artworks is that they are extremely provocative. You laugh yet it would make you feel bad at the same time. They're surreal yet they paint a deeper meaning, and make you reflect especially about what's happening nowadays.
The influences of technology, sex, drugs, racism, suicide and more — Cornellà tackled these issues and he was able to execute something that triggered, your mind, and makes you realize whether you're a sick bastard or an empathic person.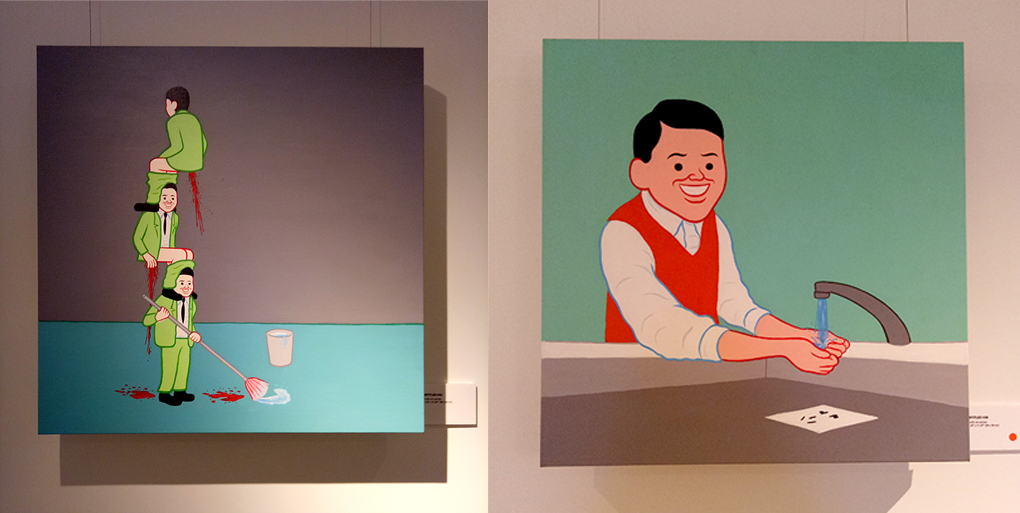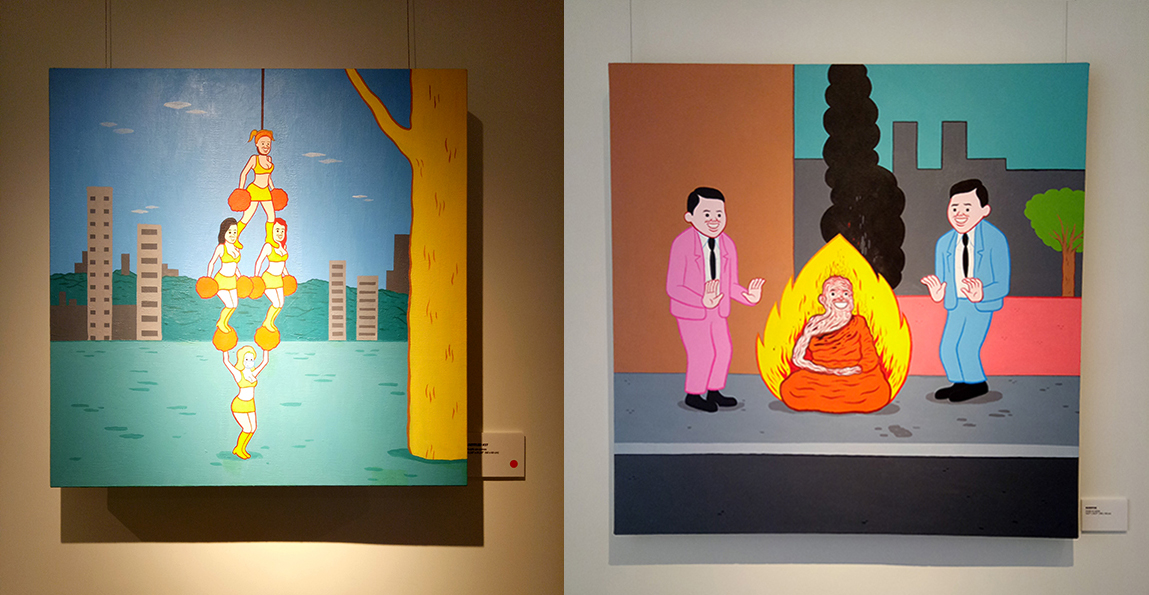 In his words: "I think we all laugh at misery. We must start from the idea that when we laugh, we laugh at someone or something. With empathy or not, there is always some degree of cruelty. In spite of that, I am aware that if one of my cartoons happened in real life I would not laugh at all."
This exhibit ran from May 6 to 21.