Of all the countries that I've been to thus far, I think Seoul tops the list for most Instagram-worthy city. There's just always something to photograph—the sleek and shiny office buildings in Gangnam, the beautiful architecture of its universities, the tree-laden parks which dot every district of this megacity, the quirky shops and cafes, the weird but captivating street art along deserted alleyways, and the list goes on.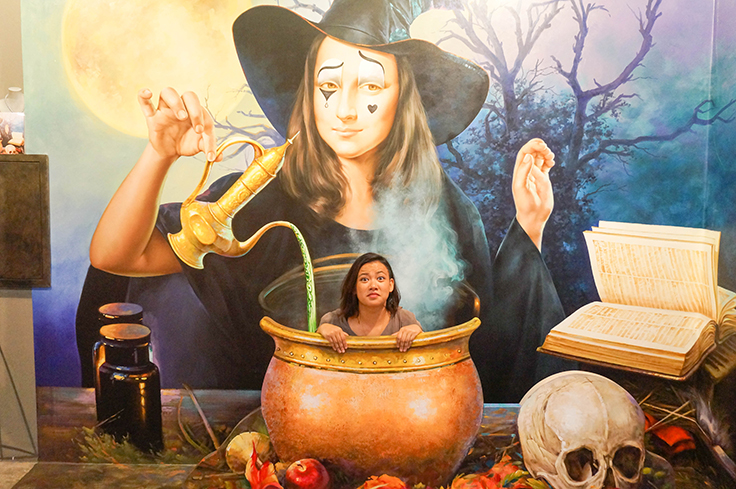 Not to be overlooked, though, is the Seoul Trick Eye Museum. What makes this museum so unique is that instead of being a typical art gallery where one merely looks at the paintings, one can be a part of the painting themselves. The paintings housed in the museum are created using a technique called trompe-l'œil, which is French for "deceives the eye." This particular art style gives each 2D masterpiece the illusion of being in 3D.
Trompe-l'œil is not a new concept, it's been around since the ancient Romans (as archeological expeditions have discovered). This art style has been used for architectural paintings to create the illusion of higher ceilings through mural artworks. It was also used to depict doors or windows, making the room look larger than it actually is.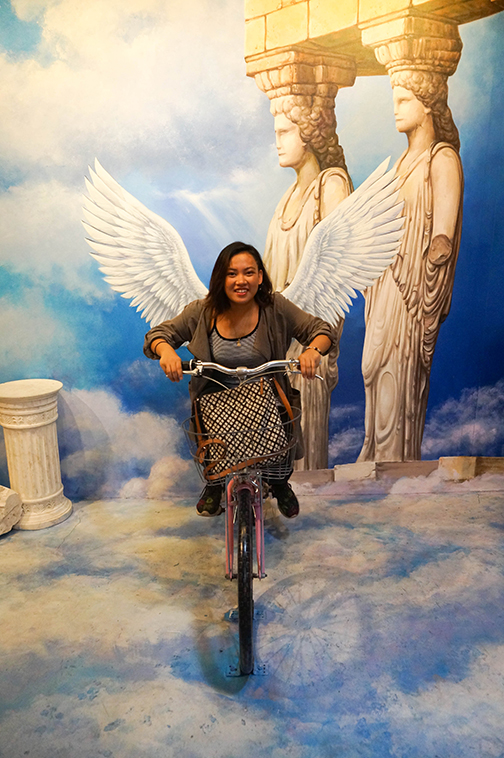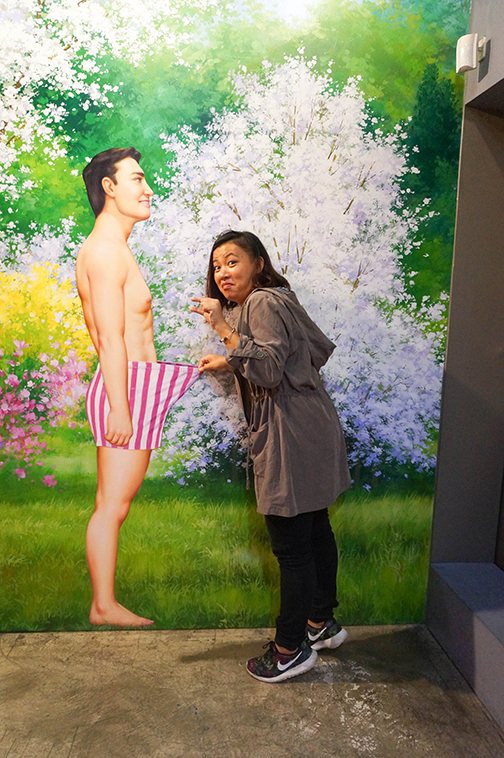 Ancient painters have used this style for grand projects like cathedrals and the like, but they also used it for fun and mischief. An example is from the book Lives of Artists (1550) which contained the story of Giotto's fly where a Florentine painter named Giotto decided to paint a tiny fly onto the mural that his master Cimabue was working on. Unaware that it was actually just a true-to-life painting, Cimabue almost went crazy in trying to shoo the fly away!
The Seoul Trick Eye Museum pays homage to stories like these. There's a section inside the museum where you can include yourself in classical paintings and another which was solely dedicated to water related artworks (think: mermaids, sharks, fishes, etc.). While some of the artworks were fun and classy, some were downright naughty. Proceed with caution in posing with these mildly indecent paintings!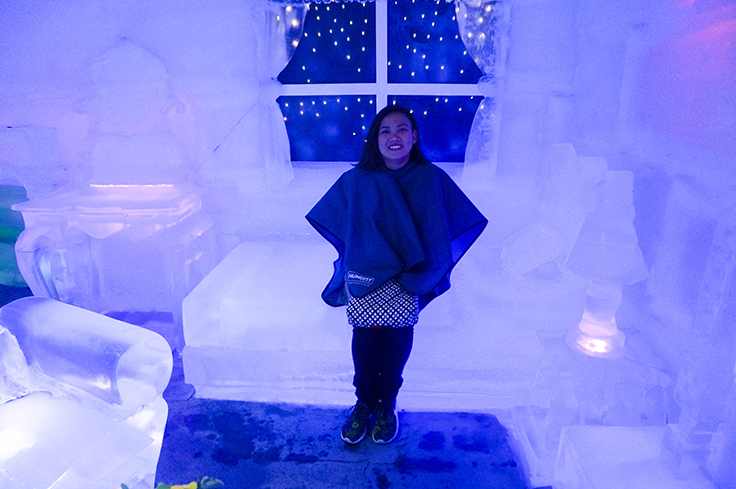 Before we headed out, we went to the Ice Museum which was located in the same building. Did you ever wish your house was made entirely out of ice especially now in the sweltering Manila heat? If you did, then this place is just for you. It even has a slide (made entirely out of ice!) that you can slide down on. Unfortunately, I was wearing a skirt so I had to pass on that one.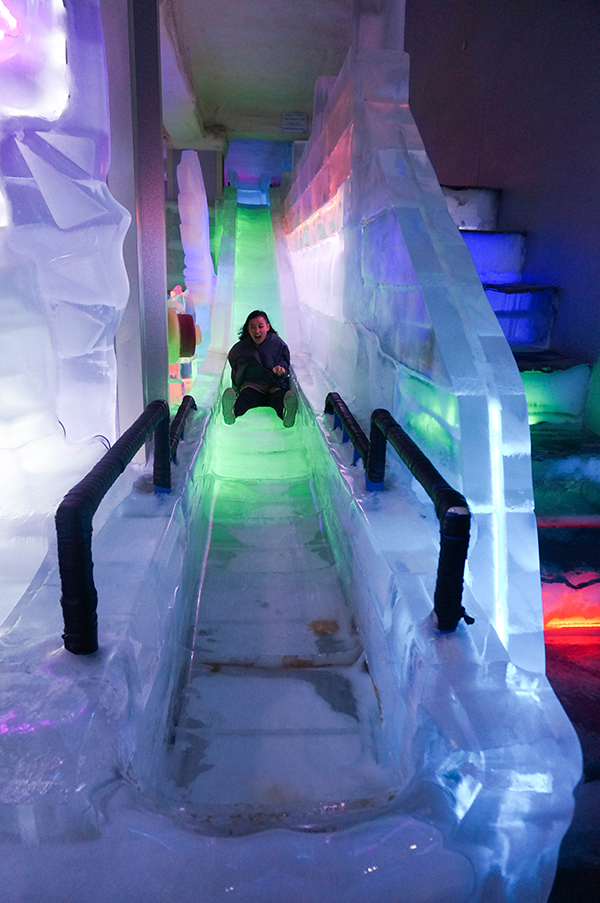 Get there as early as possible so you don't have to wait in line to have your photos taken. Having less people around also means less embarrassment as you make awkward poses with the paintings. Also, wear shorts or pants, I can't stress enough how difficult it was to pose in a skirt, especially when you had to lie down on the ground. And with that, go ahead and fill your camera roll with enough Instagram photos to last you a lifetime!