"Colors don't come from my eyes, they come from my imagination," so begins the short documentary, The Survivor, which presents the life and works of National Artist for Visual Arts Cesar F. Legaspi (1990).
Legaspi graduated from the UP School of Fine Arts in 1936. He was a pioneer of the neo- realist genre in painting, a prominent member of the Thirteen Moderns, and is widely known for his contributions in Philippine Modern Art. He rose to prominence during the late sixties and early seventies, after working as an ad man well into his early fifties. His return and absolute dedication to painting was due in part to the encouragement of a peer and fellow artist, Hernando R. Ocampo. Legaspi, quoted from Alfredo Roces' Legaspi: the Making of a National Artist, cites that Ocampo's strong personality contributed to his personal development; had an immense influence on Legaspi through the books he constantly recommended him and through the interactions they had with fellow artists and writers. It was also Ocampo who taught him the technique of making a painting with a base color in different tones and shades.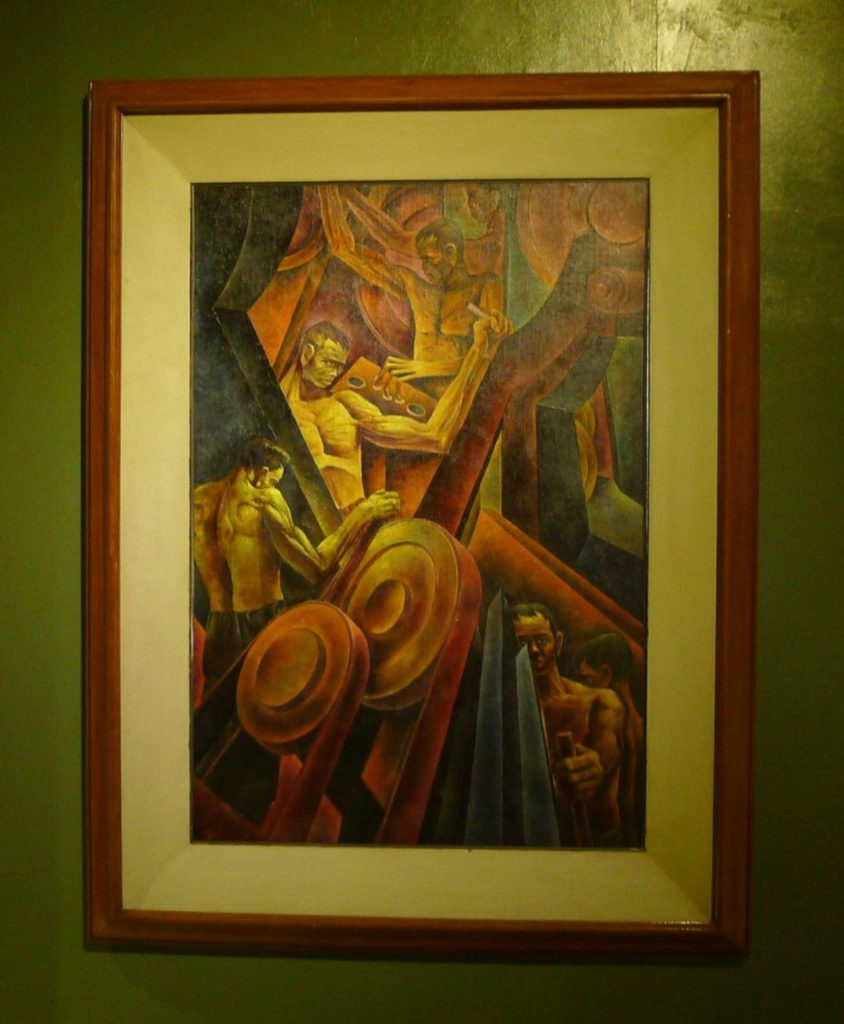 Looking at his works Gadgets II (1949) and Jeepney series (1985), the distinction of his color palette is a point of interest for viewers. This is because he has deuteranopia or red-green colorblindness, where red appears as brown or pink, and green as beige, and, for Legaspi, if the green is too pale it appears as light violet. Legaspi was able to work with this apparent shortcoming through practical means: he arranged his palette in a way that corresponded with the color wheel, so that even if he saw red and green as different colors he would know what they were based on their position. Through encouragement by his family and peers, and his own persistence and hard work, Legaspi was also able to develop his craft so much so that artists across generations would acknowledge him as a master colorist. Fellow National Artist for Visual Arts Arturo Luz had once remarked that Legaspi's works could be photographed well in black and white.

Legaspi's style transformed Western visual grammar, specifically that of cubism, into localized textures and scenes, which enriched modern design and technique for subsequent generations of Filipino artists. Legaspi is also remembered as the 'gentle master' who worked with a younger artists on projects and what were later known as interaction paintings, a 'jamming session' on canvas where several artists worked together and a master would often either begin or finish the work.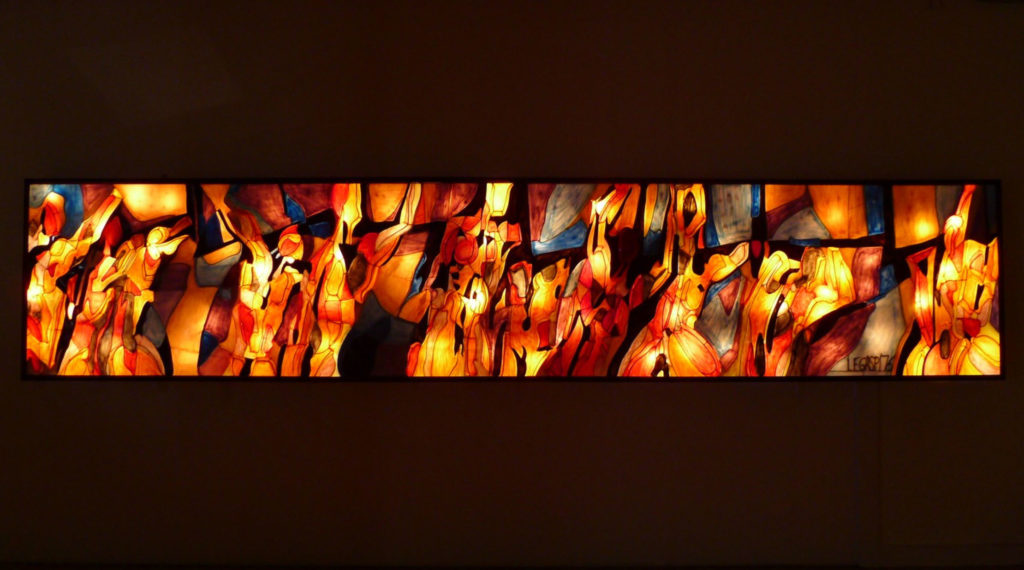 2017 marks Legaspi's birth centennial. In celebration of his life and works, his family have set up a series of exhibitions, which started with Lying in State at the Cultural Center of the Philippines (2 April – 4 June 2017) and the second exhibition, A Man and His Relations, currently on exhibit at UP Diliman's heritage museum, Bulwagan ng Dangal, through 10 August 2017. Multi-media installations, including The Survivor, along with countless artworks, both his and those created out of interactions with peers and students, personal items, and tribute pieces are part of the second exhibition. From A Man and His Relations, the viewer is provided a picture of the social and filial support Legaspi had received throughout his life, and sets the idea that without the love and support of those around him, his craft would not have flourished.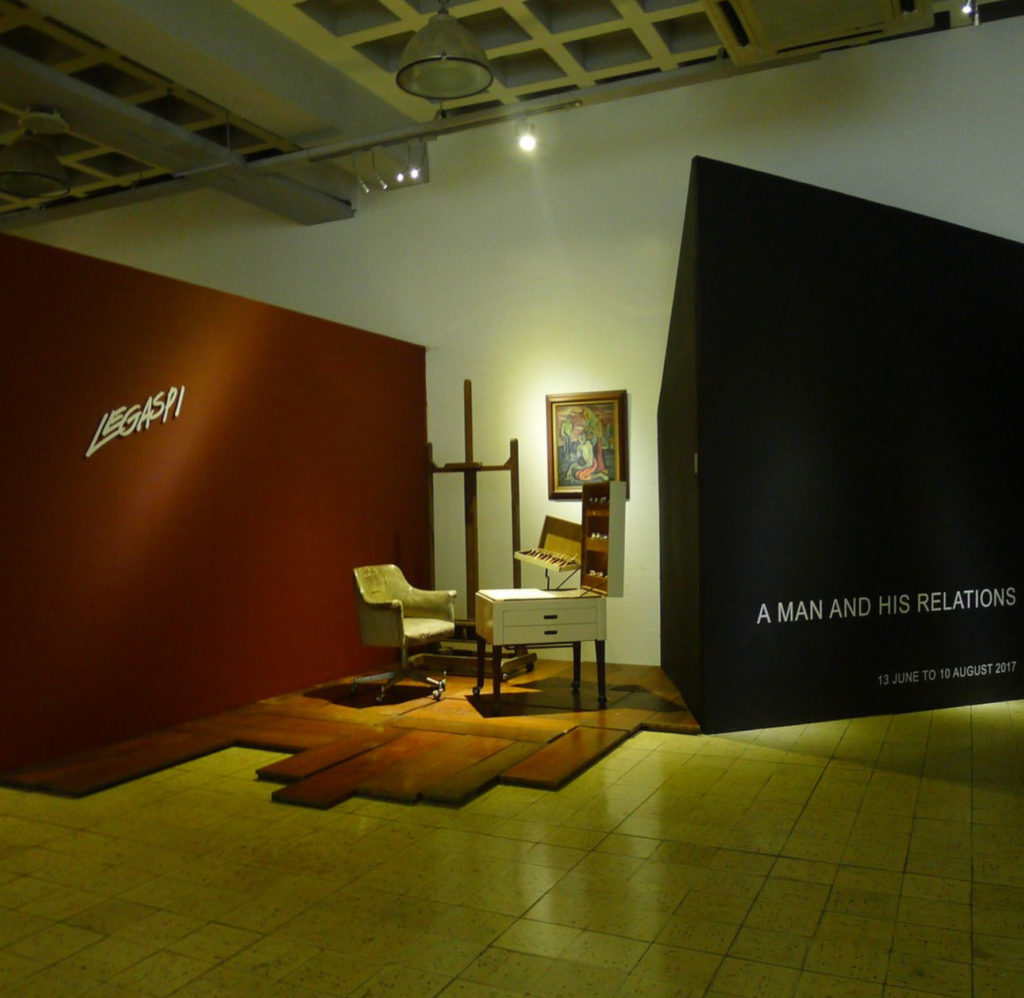 Towards his twilight years, Legaspi further cultivated his social relationships, edifying the respect and care that has also enabled the valuing and protection of his works to this day. He became vocal about his faith, as he had once said: "…the Lord chose my hand and my defective eye to say what He wanted to say through my paintings… and these works of mine, I would say, bring Him some glory."