I love Home, the idea and reality of it, the intangibility and materiality of it. I love that it can be a person, place or thing, even a dream or a memory, or a smell, a touch, a look, a sound, and a taste. It can come to us anywhere, while we're in the middle of traffic, walking in a mall, or sitting in a park. Home could embrace us when we are with people we love and who love us. But it could also be there even when we're with strangers or alone in some foreign place. Home is where yearnings are answered.
Lucky are we if we carry Home inside us because that gives us that sense of belonging wherever we are in the world. That is the elixir that gives us the power to make the mundane magical, and make life beautiful.
Home as a Place
We all long for home, and that is why it is such a milestone if we are able to put a stake in the ground to signify that there is a physical location somewhere in the world that we can call our own. For me, what matters most is that we are able to call this place our oasis, our sanctuary, that one place in the whole wide world where we can drop the masks and just be ourselves.
Having a place to call our own, it doesn't really matter whether it's rented or owned, is a huge thing. We can dress it up any way we want. Some of us opt to buy new things for our new homes. We can have an architect translate our yearnings for a home and make it real. We can have an interior designer pluck from our heads the ideas we have about color, texture, look and feel, and dress up the rooms to replicate our dreams.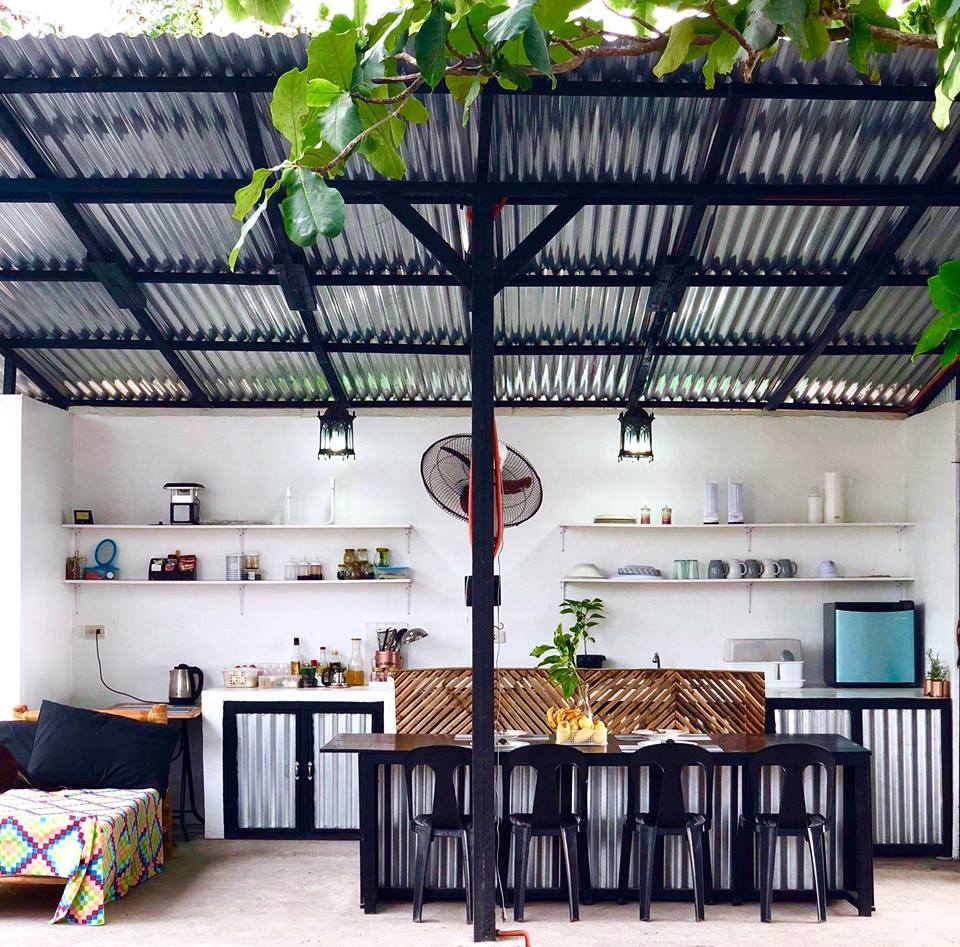 Some of us do it ourselves, and turn our dreams into reality. We decorate our homes with colors that give us pleasure. We bring in our treasured stuff, which may not be valuable in a monetary sense but which we are emotionally invested in.
Avayu
For Skarlet (the vocalist in the Filipino ska band Put3ska), home is a place in Zambales called Avayu. This is a place where all her good memories of a childhood home which burned to the ground, is made tangible.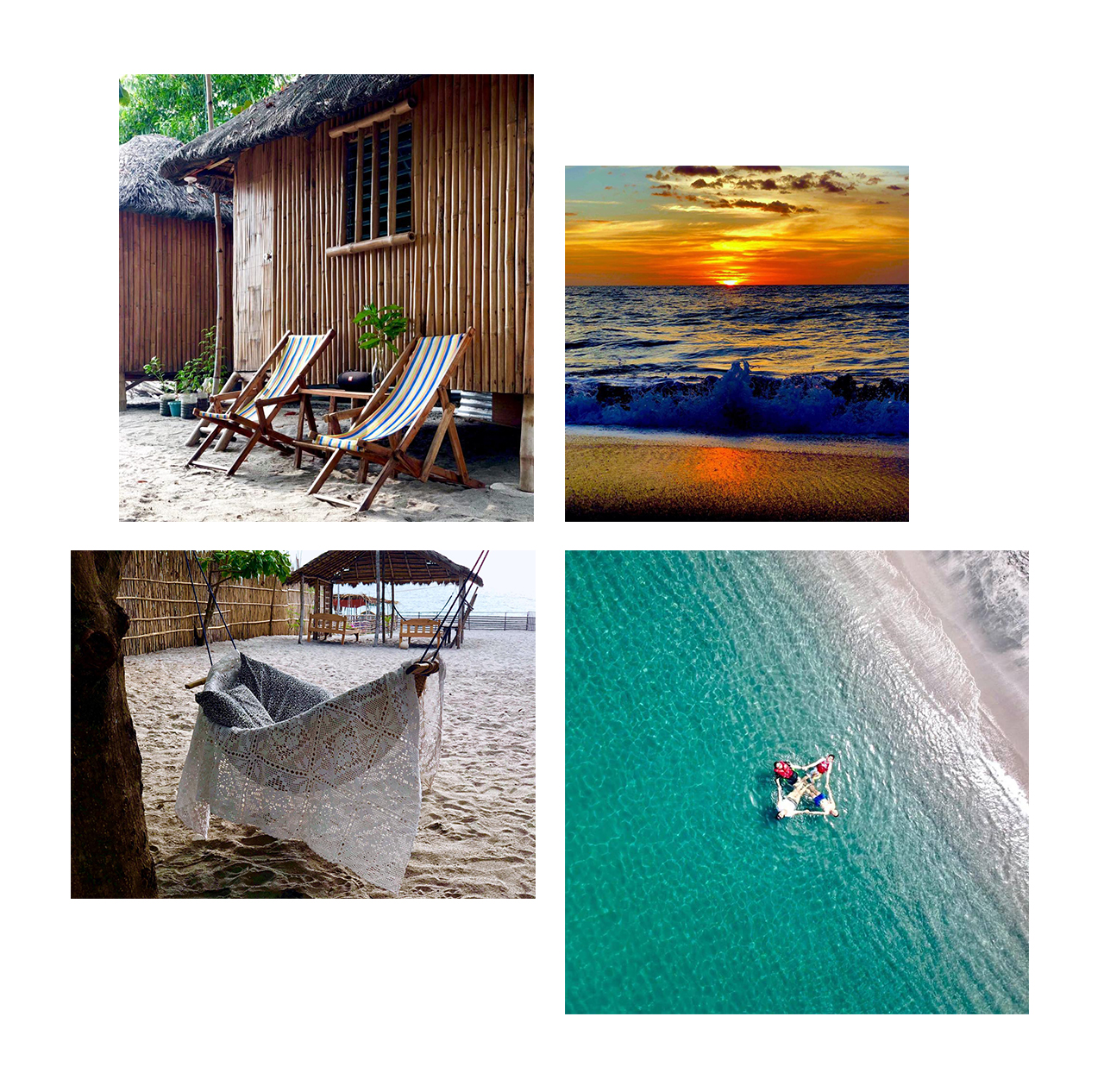 AVAYU is a place where my LONGING for being HOME is fulfilled. Manila is a place for working hard to earn a living while Avayu is a place to recharge the body, the senses and the soul. This place of peaceful solitude reawakens the nostalgia of my childhood,
wistful… comforting…
the smell of burning leaves at 6am..
breakfast by the beach…
collecting shells and stones…
playing with tiny crabs…
basking in the sun and flying kites…
taking a bath under the trees…
drinking fresh juice while watching a flaunting sunset…
The scene that includes the sea, the sky and me is a picture of a dreamy escape.
The word Avayu comes from how Skarlet's daughter would say I LOVE YOU when she was 3 years old. In her FB timeline Skarlet wrote, "In Avayu, i look forward to sunrises, i love cooking and having breakfast early, then swim or clean the beach area until 10am. then hang out under the tree , do a lil bit of construction work… a lil bit of planting of bounganvilleas… a lot of daydreaming of how our forever Home will look like there . i dream of winning the lotto so i could start building my dreamhome. i dream of having a two 40 footer tiny container home with 360 degrees view of the beach and the mountains. i hope a bank will allow me to loan, but i am a musician, i can't…."
Our Very Own Life Stories
We all have stories to tell. Some are worn with the telling through the years. Some lie almost forgotten in a long lost corner in our minds. From building a home, starting a project, finding our life's purpose, visualizing a dream…it pays to listen to our own stories. What moves us? Isn't it worth having a dwelling that nurtures our bodies as well as our souls to remember and listen to those stories?
Even the most ordinary drinking glasses may evoke that spark of the divine in us. For Skarlet, most definitely.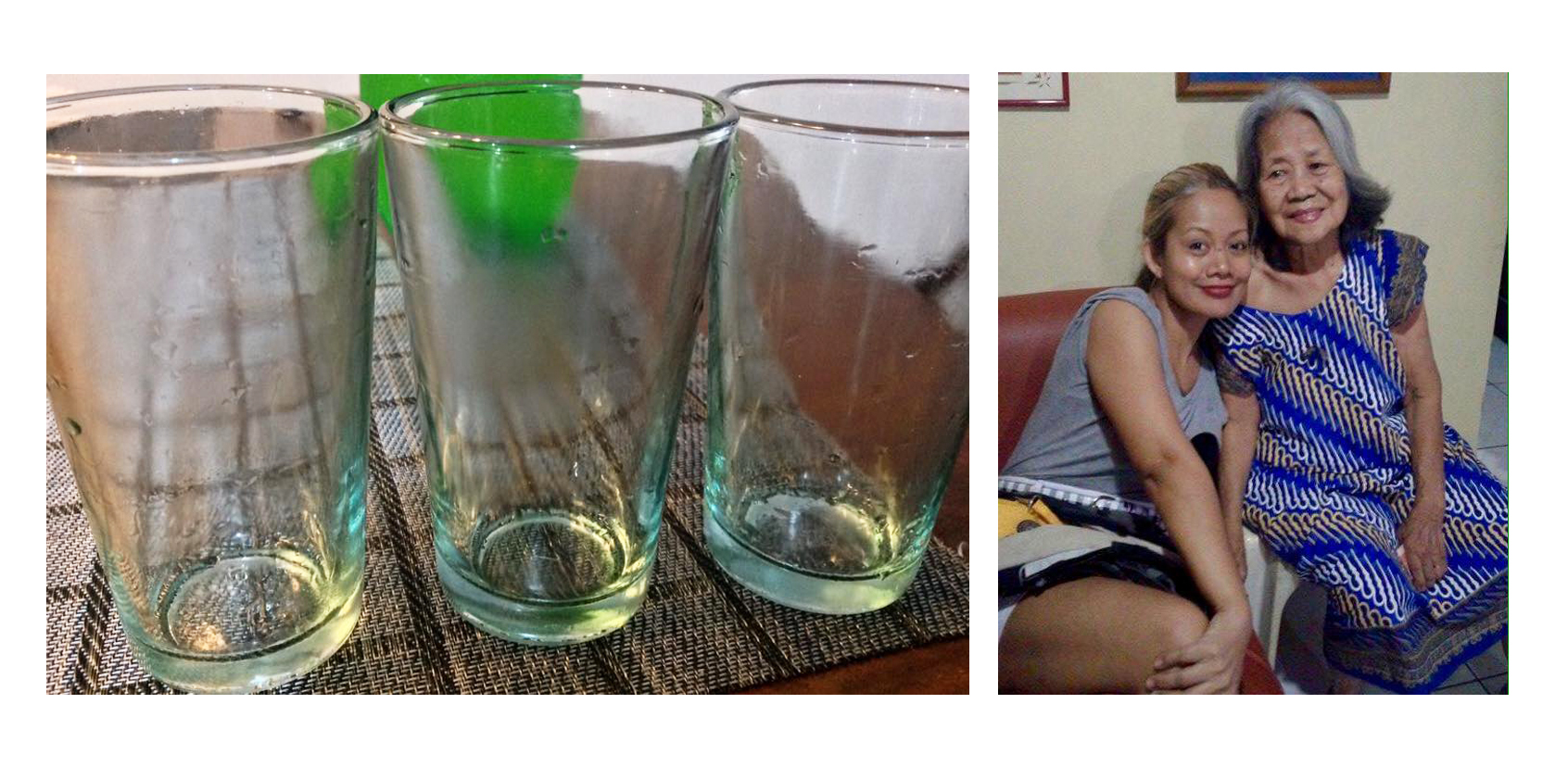 A MOTHER's LEGACY OF LOVE (1 of millions)

While washing the dishes after our 11am brunch , these "guys" , i suddenly realized, are witnesses of almost all the happiest breakfasts of my life.

These guys are reminders of some of the traditions that my beloved Mamang unconsciously taught us…. Traditions that became a Legacy. And i Admit it is a part of me.

These guys remind me of family….
Of LOVE.

Everytime i wash one of them and remove their labels, they become a part our lives and stay with us long after their original purposes were consumed….
or may I aptly correct myself…..
DEVOURED.

As i wash them a while ago, i remember my beloved Mamang. Teary-eyed but happy, i would like to thank Mamang for making us healthy every morning, making childhood memories very special. Pag may peanut butter noon sa umaga, that means malakas ang benta ni Mamang sa palengke the day before.

Mamang … i love you and i miss you. Thank you for teaching me this tradition of love. my family are all addicted to it.
I love you … i miss you… i miss you…i miss you…
Home is Where Love Resides
I've written a lot in this blog about colors, design, quality paints, and collaborations.
But the most important element in a home for me is love. It's a place of belonging, a place where we feel a kind of peace that permeates our being. It's our very own sacred space where we feel celebrated as human beings.
For Skarlet, it's Avayu.

video by Harie Bunda
If you'd like to read about stories, then go to this post. It is about how childhood experiences inspired the choice of a color palette.