Seeing Wynn Wynn Ong's creations up close during a museum retrospective truly helps you appreciate her artistry to a greater extent. Jewelry is often associated with vanity, opulence, and materialism, and we often fail to acknowledge the creativity behind the process of designing and creating these things. But with her works, you can see the brilliant talent that went into the creative process.
Wynn Wynn Ong is no doubt an outstanding jeweller. Born in Myanmar but raised in Austria and the Philippines, Ong's work carries an aesthetic influenced by her travels throughout the world. Her designs stand out among most jewelry designers because she takes inspiration from things as commonplace as nature. Regardless of whether these are exotic tropical birds or common garden frogs, Ong turns these creatures into something extraordinary with the help of her team's superb craftsmanship. Some pieces are also inspired by her heritage, carrying prints of mythological creatures from Burmese, Chinese, and Filipino folklore.
The Yuchengco Museum held a retrospective of Ong's work from March 8 to June 15. Other than her jewelry, they also featured pieces from her other forays into design.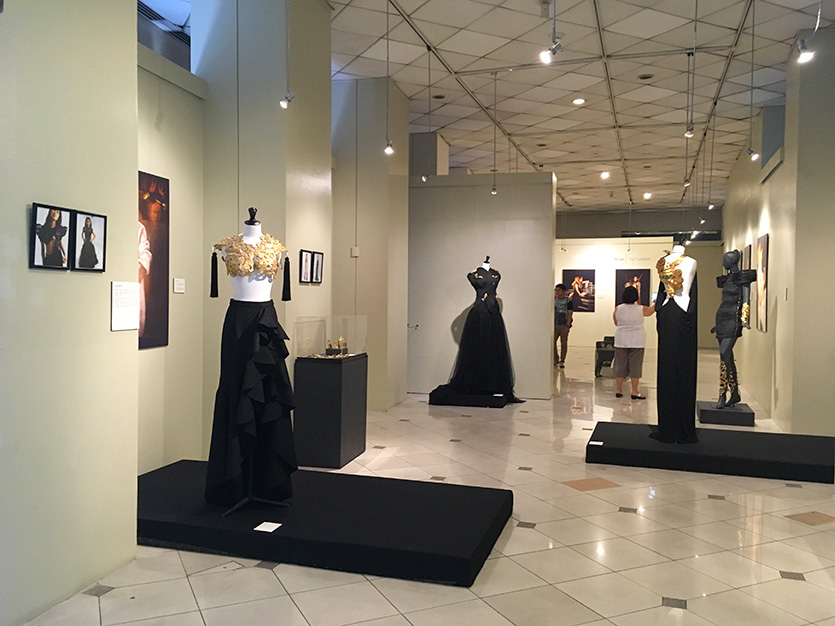 One field she has recently dabbled in is the field of fashion design. She created a couture collection interwoven with jewelry which comprises of exquisitely tailored black pieces. The collection was a collaboration with fashion designer Milka Quin who helped turn her designs into a reality. The clothes are very simple but the golden embellishments are mesmerizing, sculpted intricately to fit comfortably on the human body. My favorite one was the draped gown with a golden piece of a Burmese water serpent and a pagoda linking the neckline to the waist.
The ground floor of the museum showcased the rest of her work which includes her jewelry, bags, furniture, and objets d'art. 
Upon going inside, you are greeted with one of her most fascinating bag designs: a bag sculpted out of a real nautilus shell and woven with 688 pearls.  Another highlight was a stone-like clutch with a golden Palawan peacock pheasant perched on top with a real peacock plume attached from behind.
Her furniture included boxes and cases overlaid with green mussel shells, polished carabao, and bovine horn tiles among others. Some pieces like her shelves were created out of sustainable kamagong wood. The handles looked like individual pieces of jewellery and were created from gold, precious stones, and polished animal bone.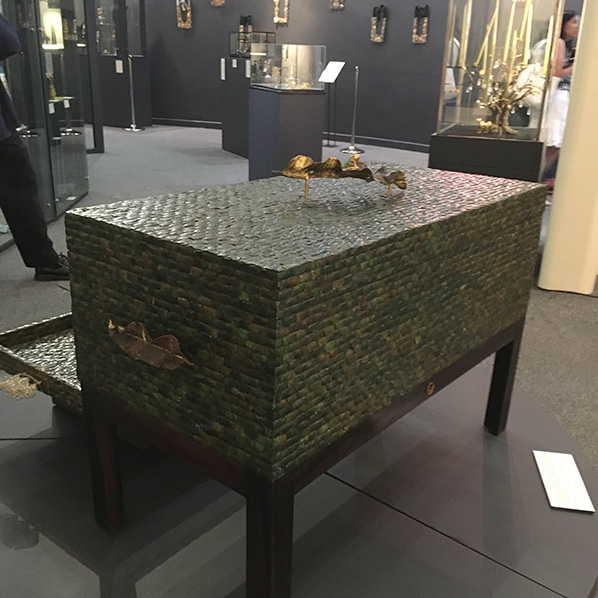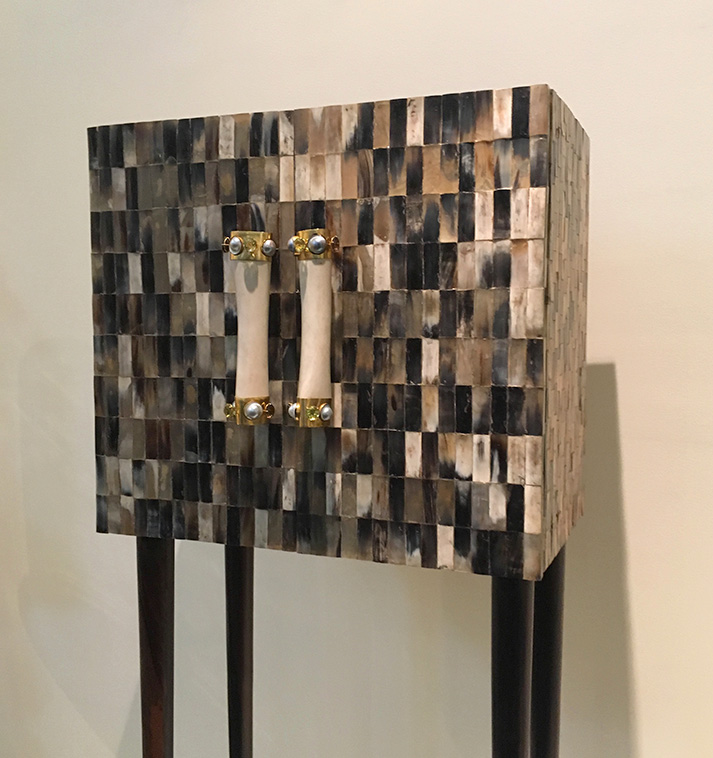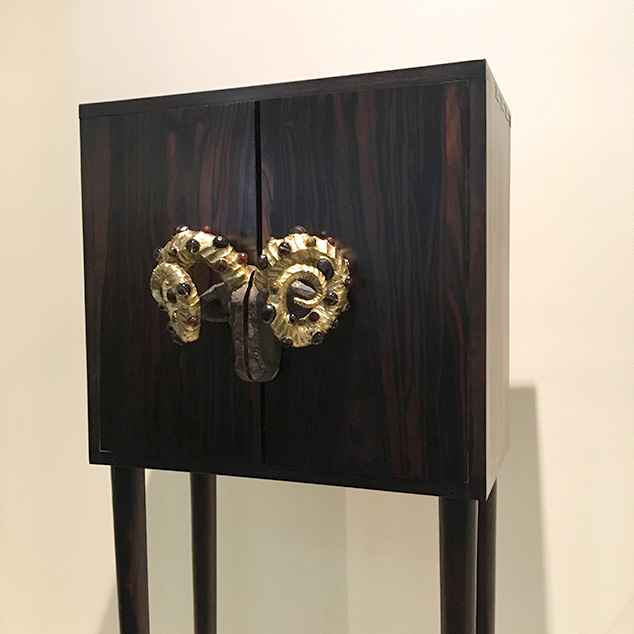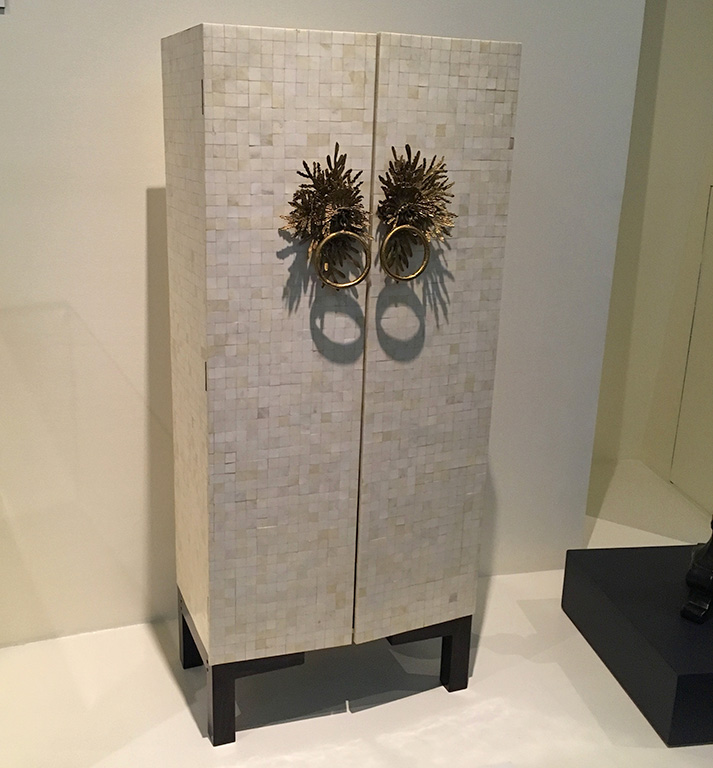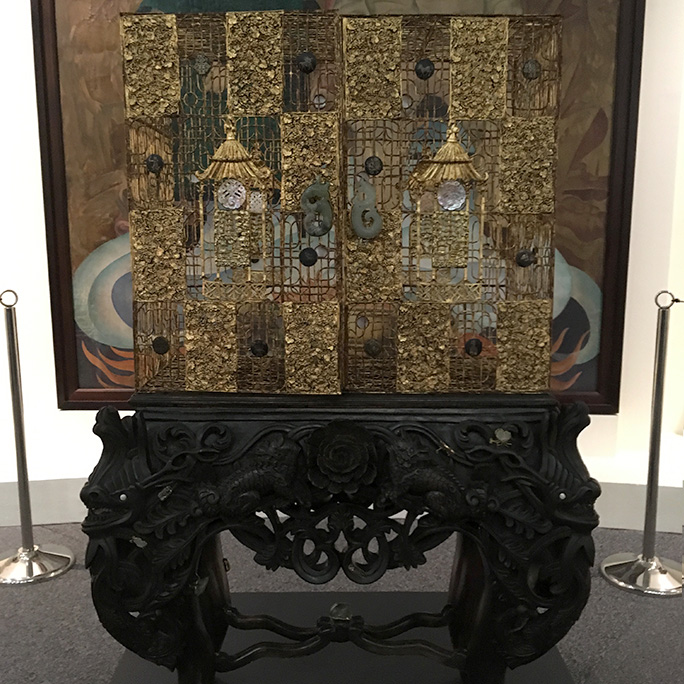 An exceptional piece was this giant metallic cabinet that looked like a cage, with its frame sculpted to form complex shapes of houses and vines; the metal was enveloped in gold leaf while the cabinet also included polished abalone (with prints of Burmese mythical figures), jade dragons, and mother of pearl. This cabinet stood atop a carved wooden base speckled with golden butterflies.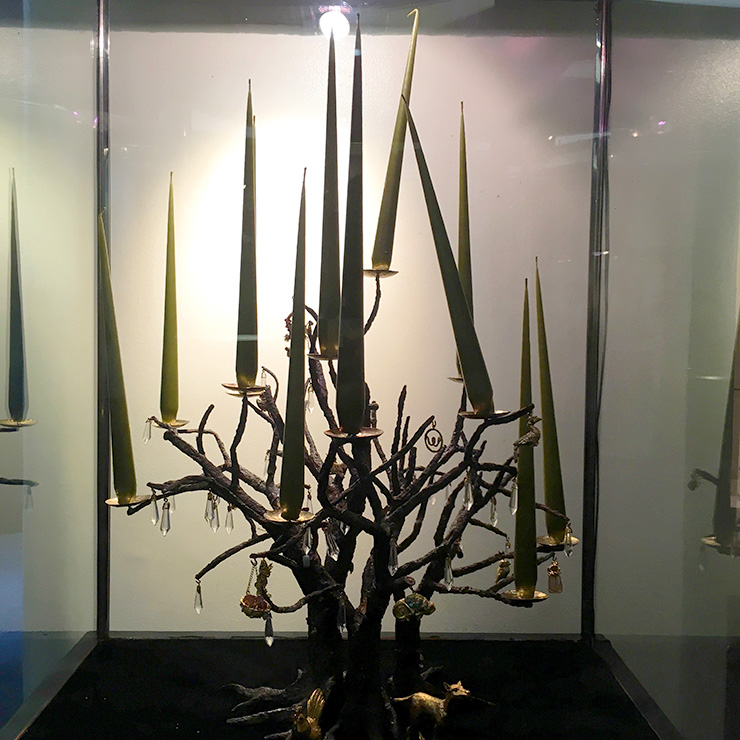 She also created a wooden tree candelabra hung with gems and bejewelled animals, with a dog and a rooster guarding the tree underneath.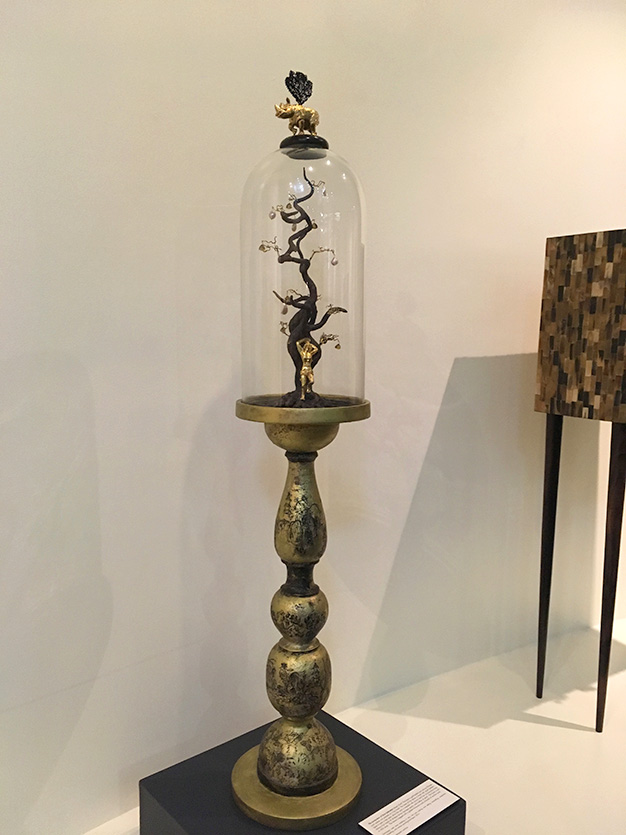 Her objets d'art were quite odd but were beautiful in their peculiarity. One was a sculpture of a tree with a golden man, covered in a glass case with a golden rhinoceros on top, resting atop a golden pole (engraved with designs inspired by traditional Chinese art).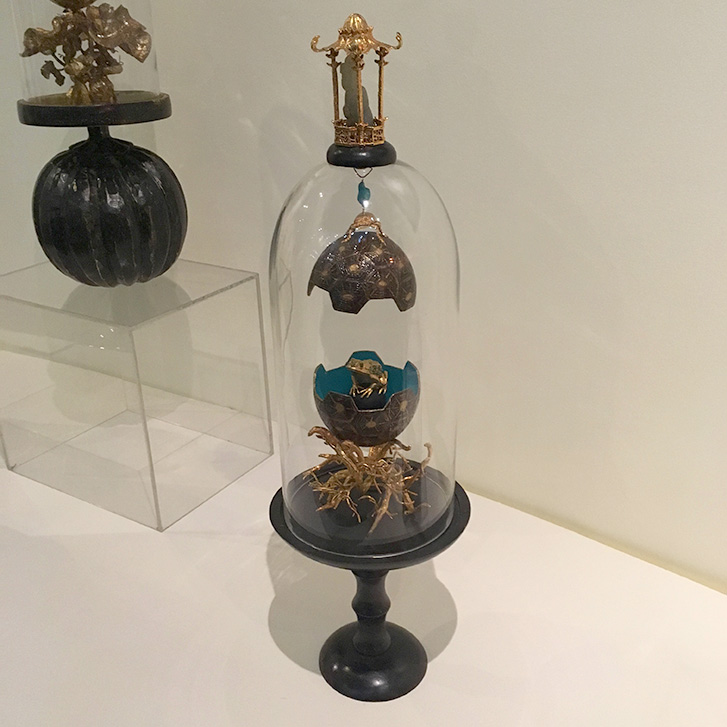 Another was a half-opened ostrich egg with a frog in the middle, also covered in a glass case, while a jade Confucius inside a golden pagoda stood atop the glass case.
Like Minimal in Boysen's Color Trend of 2017, Ong's palette consists of neutrals that complement each other harmoniously. It is understated, restrained, and possesses an element of refinement and timelessness. The pieces are luxurious in its subtlety and are never gaudy.
Her brand is always dedicated to the preservation of traditional craftsmanship. Wynn Wynn Ong works with various artisans to create these pieces, each of them crafted by hand. When you learn about the difficult process, from the designing to the handiwork, you will appreciate her creations for what they are: fine works of art.
SaveSave
SaveSave