MAISON&OBJET is one of the three major interior design trade fairs in Europe, and France's most important. For January 2022, the spotlight was called "New Luxury": a choice between "Uber Luxury" or "Lux Populis." The former "combines fine crafts with new technology, with one foot in the past and the other firmly in the future. The latter rides the pop culture wave, taking inspiration from street culture, driven by a generation raised on reality TV, Instagram, and Tik Tok and attentive to values of inclusion."
"New Luxury" is a style where colors are striking even if they are muted, materials are always the best that the world has to offer, and craftsmanship superb. This design style uses embellishments in materials, lines and curves, and is not shy about using patterns or deep colors. The whole look is highly textured, rich, and opulent. There's not much modesty or subtlety in this look. It's very self-assured and although it calls attention to itself, it always looks elegant. Even crystal, which is limpid and clear, sparkle as its facets catch the light.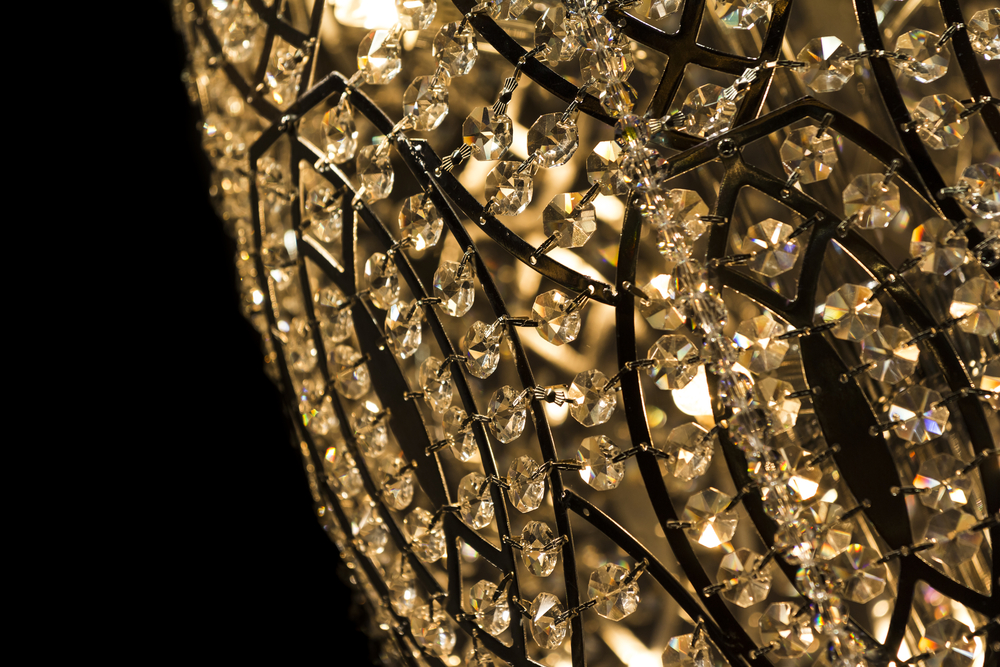 Uber Luxury
Luxurious interiors are difficult to pull off. Professionals who have the education, experience, and exposure are needed to create these living spaces, definitely in partnership with the client. As in all projects, a winning interior design is when it reflects the soul of the homeowner.
Luxury is a state of the mind, a philosophy, and not, for example, extravagant things that are gathered and arranged in a space, or the size of a home. Something small could be exquisite and luxurious too. The saying that "the whole is more than its parts" very much applies to this interior design style.
An example of uber luxury would be one of Italian fashion designer Roberto Cavalli's signature animal prints. This Tifnit chair, which is part of his latest collection called The Wild Living, is upholstered with a tiger print that exudes a wild and sensual spirit. Gold feet add a luxurious accent to complement the tawny look. His flamboyant flair in fashion design since the 70s crossed over to his interior line in 2012. It exudes the same kind of sensuality and sophistication that is found in his haute couture.
View this post on Instagram
Another example would be these lights. What's not to love about these immersive and interactive ovoids? These change with the rising and setting of the sun. When a person pushes one down or the wind blows, it falls back and rises, then emits a tone that is resonated by the other ovoids around.  The group teamLab responsible for these are experimenting with the concept of color. These ovoids can change into 61 different Solidified Light Colors.
Lux Populis
Pikachus? Snoopy? Donald Duck? What about Mickey Sparkling Gold designed by Thomas Dariel for Leblon Delienne? You can have 20 of these for one Cavalli armchair.
View this post on Instagram
To put it into context even more, for one Mickey you can buy a 1HP split type inverter aircon, very useful for the upcoming summer months. But if you've got money to burn, why not also get yourself the most popular cartoon star in the world…in gold?
If you can't afford Mickey, you can always get yourself a tiger from Baccarat Crystal, one of the world's leading glassware brands. Have this tiger prowl in your library, which any wealthy person worth his salt should have. It's good juju for this Year of the Tiger.
View this post on Instagram
There are many other things being developed or already manufactured that embody the "new luxury" trend. Read more about it here in the MAISON&OBJET website. If you can afford it, fly to Paris and join the trade fair that will run from March 24 to 28.
I've written about the "quarantine of consumption" that a trendsetter predicted at the start of the pandemic in 2020. But the trend "New Luxury" shows that change is a constant and that we are not homogeneous, especially not our desires, needs, or wants. Also, luxury to one may not be luxury to another. Context is very important after all. People's values differ and so do tastes. Luxury may be even defined as having a home in the vintage romanticism style, the cluttercore style, or any other style.
I think what is important is what luxury means to you. Is it having a huge house that gives you all the space to spread out? Or have it full of things from expensive brands, or heirloom pieces passed down to you from previous generations? Is it having a garden in the middle of the city? Is it having the time to put your feet up during a busy day, or not having to commute from office to home, or having a roof over your head that does not leak during rainy days, or having your family around you, … ?
What is luxury to you? Once you've defined that, dream about it. Who knows, maybe someday you'll dream yourself into its reality. Or you're already living in it and just have to stop and be thankful for the blessings.
For more design inspirations, click on this link.