Travel and tourism are getting a major boost again this summer. And just in time! I think everyone is itching to get some much needed rest and relaxation after being cooped up for so long. People are currently flocking to the beach in hoards. Of course, a refreshing dip in the sea sounds like a good way to cool off in this weather. Didn't make any beach trip plans this month? No worries. If you can't go to the beach, bring the beach to you. Or the beach resort aesthetic, anyway.
The industrial finish is still a popular design choice for hotels and resorts. When paired with wooden accents and a lot of greenery, the modern cement look transforms into a rustic, laid-back design that matches well with the tropical beach vibe. How to get this look, you ask? With Konstrukt Lunar Series.
Just by using regular Konstrukt surface preparation products, you can achieve several amazing cement faux finishes. There are a total of 9 finishes under Konstrukt Lunar Series: Kavern, Koastal, Kaza, Koral, Korona, Kaiser, Kashmir, Kanyon, and Kohl.  We've covered a lot of this finishes for interiors already. For this article, we'll show you how these popular finishes would work well outdoors, too.
Kanyon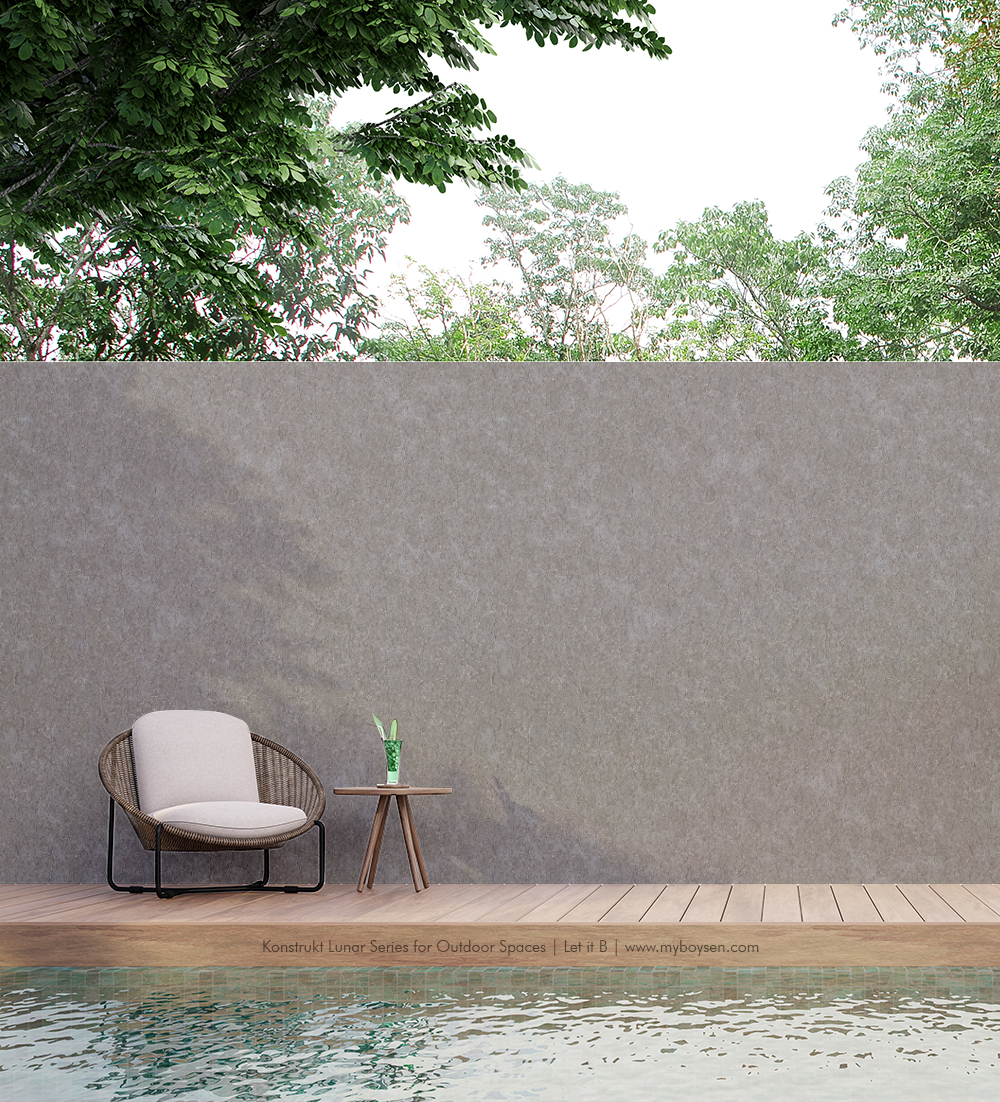 The Konstrukt Lunar Series Kanyon is probably one of the most striking finishes under the series. Its rugged texture is eye-catching and works well in spaces where we entertain guests often. Lucky enough to have a pool at home? Jazz up the area by applying the Kanyon finish on your perimeter walls.
Kohl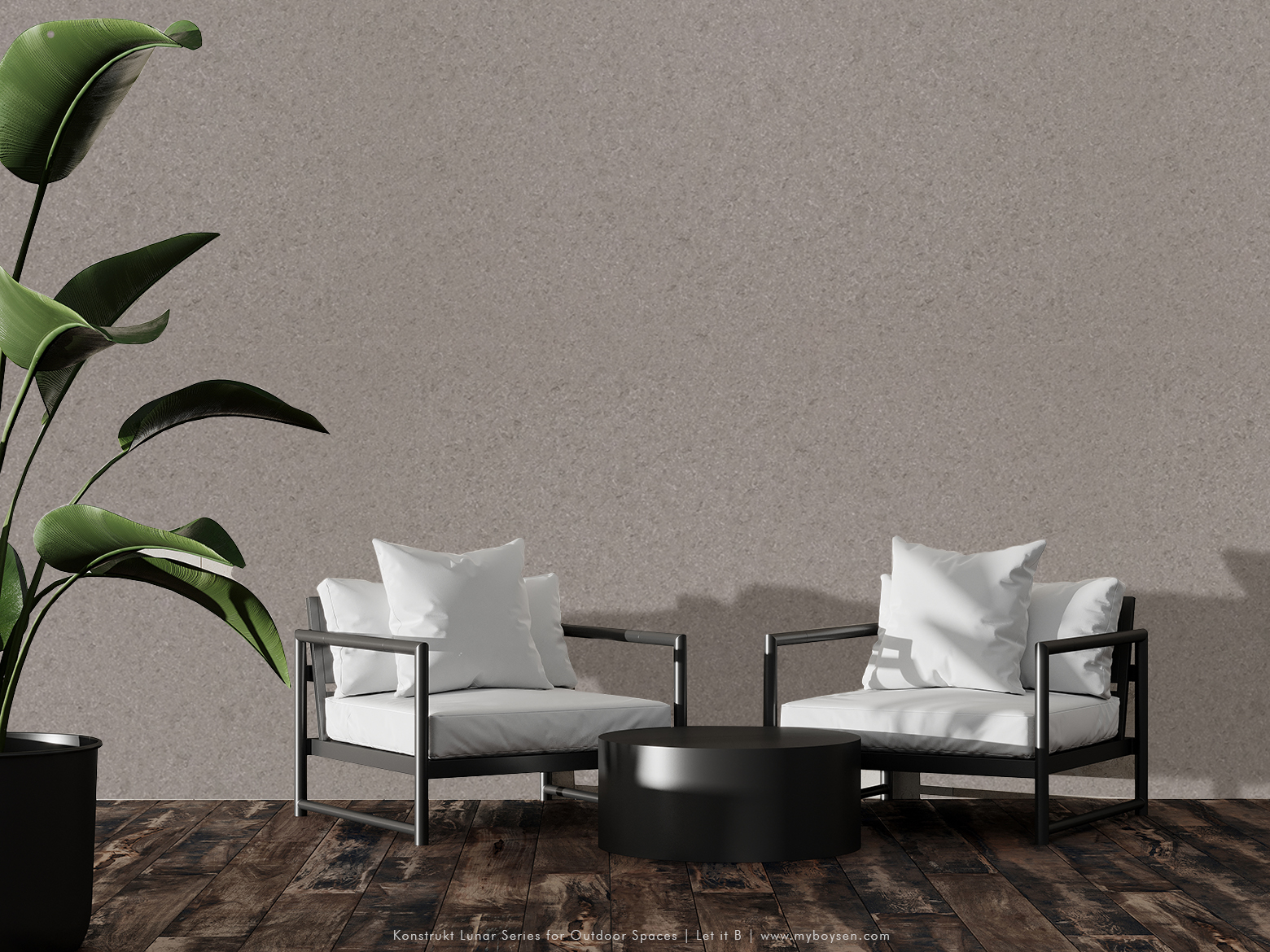 Get that resort vibe for your outdoor deck with Konstrukt Lunar Series Kohl. Lanais are such a nice place to unwind. Maybe read a book in? Do some yoga? We recommend the more subdued Kohl finish for this kind of space. Kick off the weekend with your favorite glass of wine and some good company (and with such a stylish modern concrete finish backdrop perfect for selfies}!
Kaiser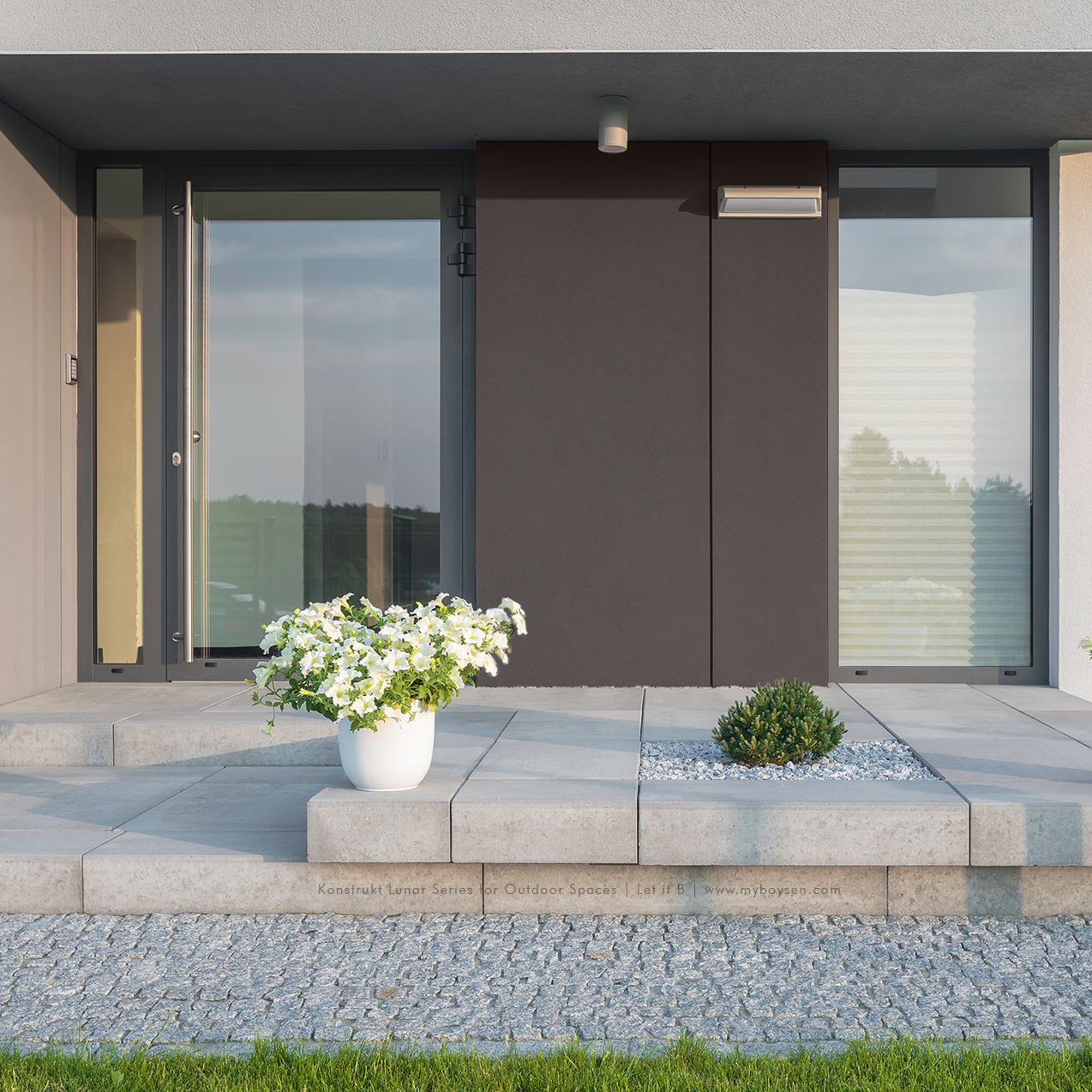 We spend a lot of time, effort, and probably money in sprucing up our indoor spaces. But we have to give some love to our outdoor spaces too! Make your main entrance extra grand by using the Konstrukt Lunar Series Kaiser as its finish. This sophisticated finish is sure to make a good first impression on your guests.
Sprucing up Outdoor Spaces
Paint and colors aren't the only things that can spruce up your outdoor spaces. By using these Konstrukt Lunar Series finishes, you can add depth and texture to your exterior walls as well! Something as straightforward as a bare cement finish can really elevate the look of your home. If you want to add some pops of color onto these finishes, you still can! Just use any water-based latex paint that may be used outdoors like Boysen Permacoat. Yes, complete that boutique resort look with a chic outdoor mural on your modern cement finishes!
Take note that these finishes are best applied by seasoned professionals. Photos used in this article are just renders and the outcome really does depend on the applicator. Do you have any other questions on our Konstrukt products or these finishes? Send us an email at ask@myboysen.com. You can also follow Konstrukt Construction Chemicals over at Facebook to know more updates!