Happy Earth Day! This special day is celebrated every year on the 22nd of April. That's today if you're reading this on the day this article was published! The theme for this year is "Invest in Our Planet." To expound, here's what it says on the Earth Day website:
"We need to act (boldly), innovate (broadly), and implement (equitably). It's going to take all of us. All in. Businesses, governments, and citizens — everyone accounted for, and everyone accountable. A partnership for the planet."
Boysen can proudly say that its efforts to invest in the planet started several years ago, and now this concern for the environment runs deep in the veins of the company. For example, Boysen has been manufacturing lead-free paint since 2007. Lead is a metal toxic to humans and the environment.
Boysen also follows the country's first-ever zero-generated waste water program. In addition, Boysen factories recycle 98% of their total waste. (Find more examples of Boysen green practices and initiatives here.)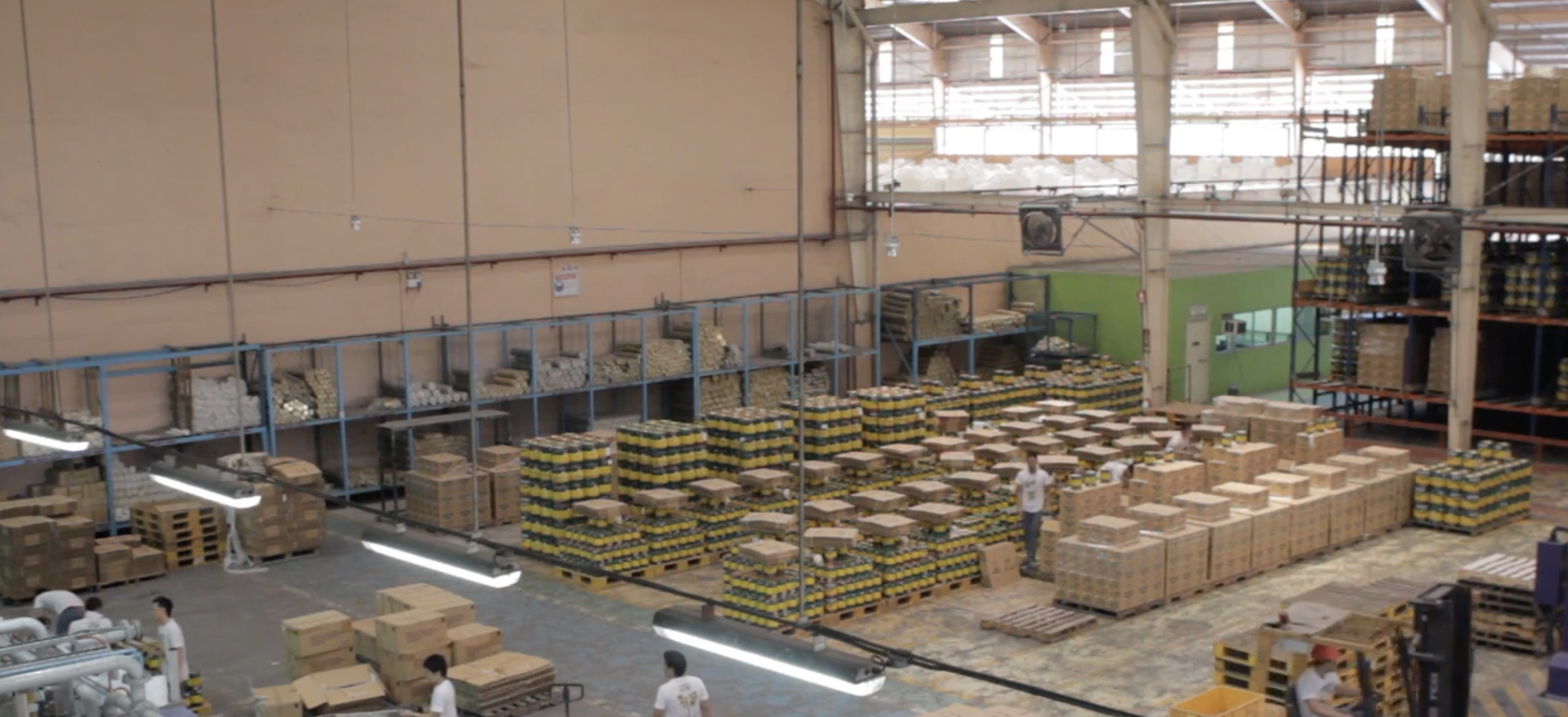 As everyone is encouraged to participate in Earth Day, today we're focusing on Boysen KNOxOUT which is an innovative and unique paint product that helps clean the air. A surface coated with KNOxOUT becomes an active air-purifying surface that helps protect people from harmful gases. Amazing, right?
What is Boysen KNOxOUT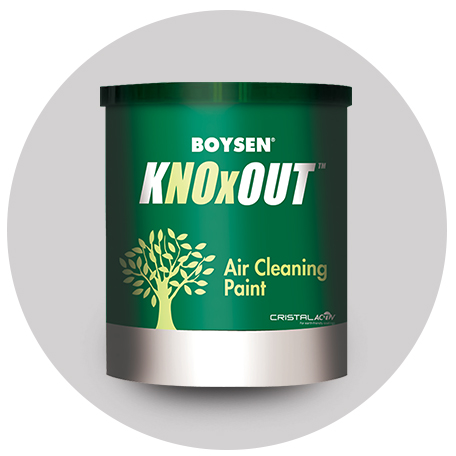 KNOxOUT is the world's first-ever air-cleaning paint. It was developed by none other than Boysen as a direct response to air pollution. You may have seen the huge and colorful murals along EDSA painted with it. Did you know that Boysen KNOxOUT Project: EDSA started a decade ago today?
Other than local spots, it can be expected that, of course, air-cleaning paint would attract attention elsewhere as well. KNOxOUT is used in other countries like Japan, Thailand, Poland, and Peru too.
How Boysen KNOxOUT Cleans the Air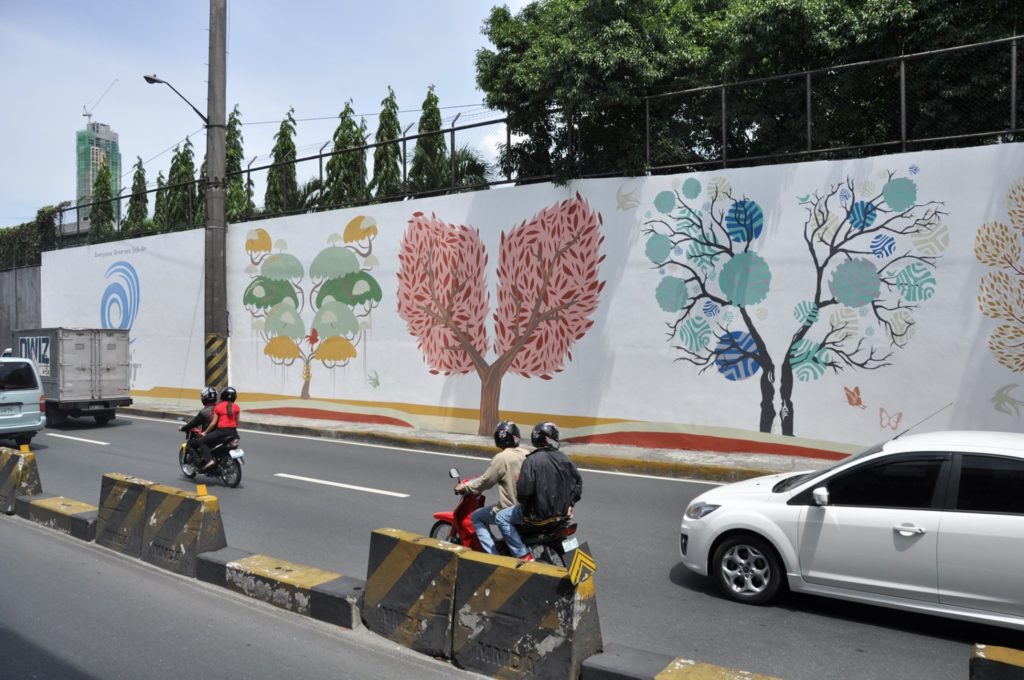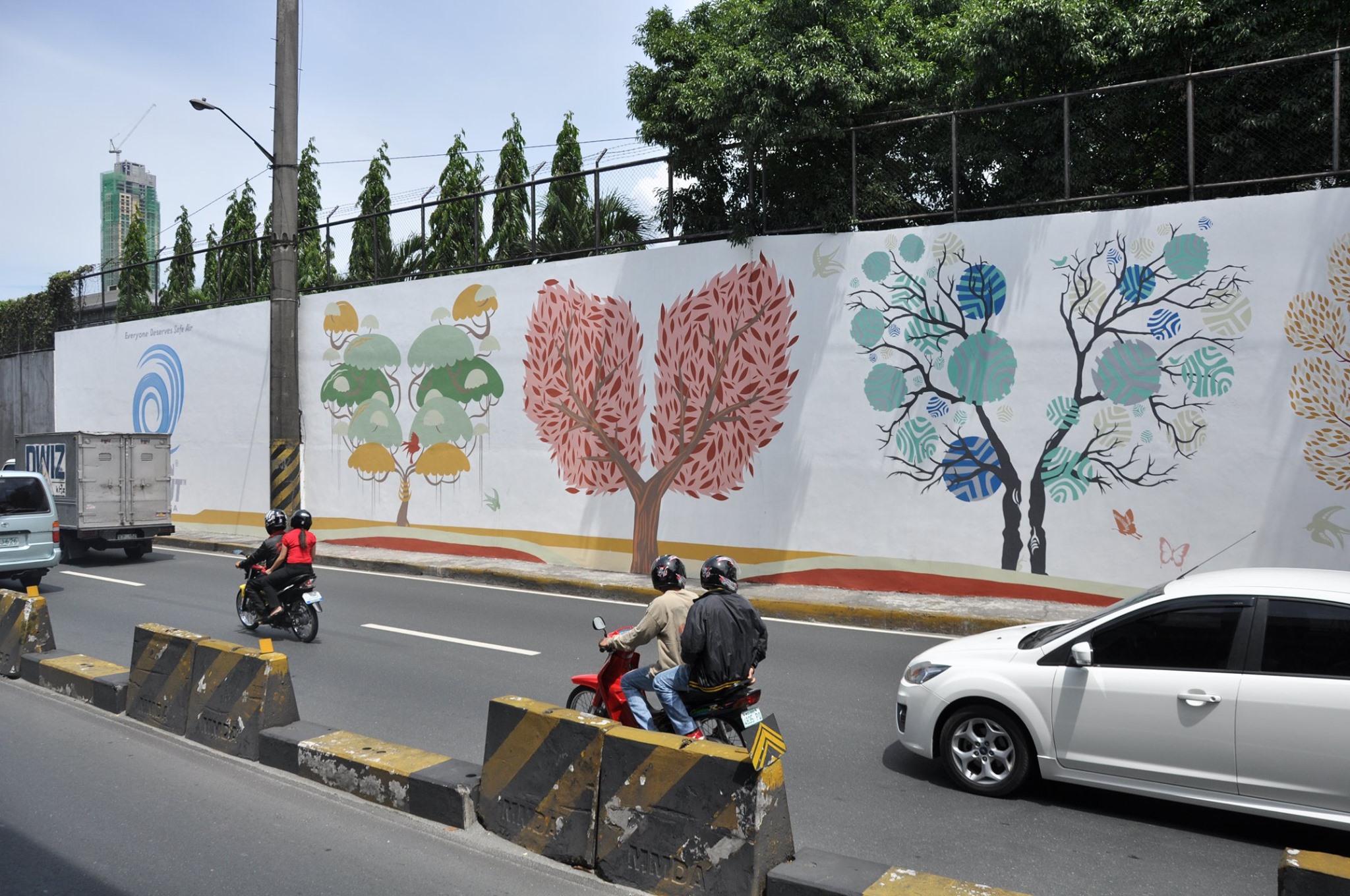 Boysen KNOxOUt has CristalACTIV paint technology. When exposed to light and moisture, it's able to break down and convert airborne toxins, like nitrogen oxides (NOx), into harmless substances. In this way, just one square meter of a KNOxOUT-painted surface can eliminate the NOx from the exhaust of 10 moving cars. This equates to the air-cleaning abilities of one mature tree!
To maximize its air-cleaning abilities, it's ideal to paint Boysen KNOxOUT in urban areas with high NOx levels like the exteriors of buildings and homes, and indoor car parks. So yes, you can definitely use it for the façade of your home if you want to contribute to efforts to lessen air pollution.
How to Apply Boysen KNOxOUT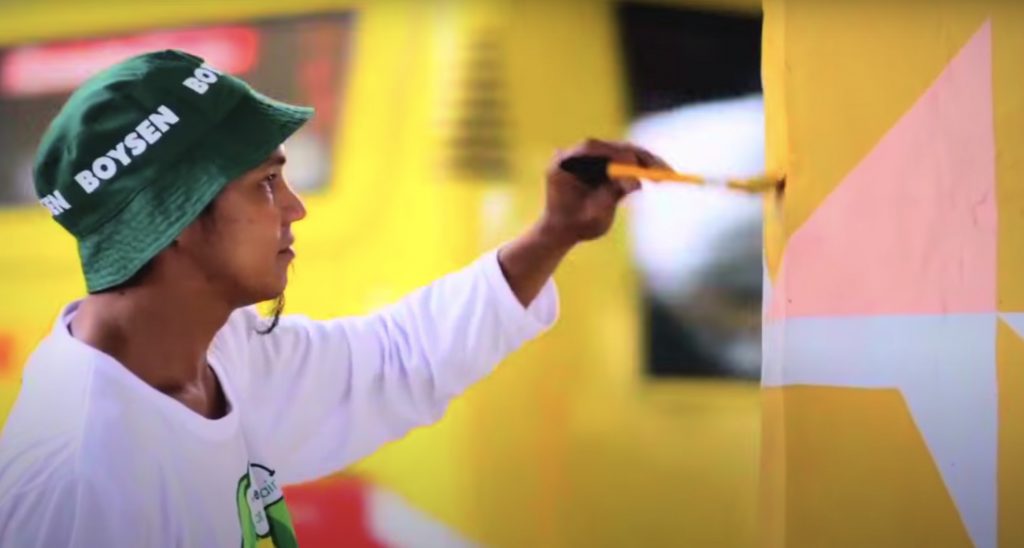 Boysen KNOxOUT comes as silicon-based (product code: B-8702) and acrylic-based (product code: B-8701) variants. Opt for the first one if you're using KNOxOUT on exterior surfaces and the second one on interior surfaces.
After accomplishing appropriate surface preparation procedures depending on the condition of your surface, prime the concrete with Boysen EcoPrimer B-105 whether you're working on exteriors or interiors.
For putty, go for Boysen Masonry Acrytex Cast B-1711 for exterior surfaces and Boysen Masonry Putty B-7311 for interior surfaces. Then, apply two coats of Boysen KNOxOUT with a brush, roller, or airless spray. The recoat interval is two hours. Every 4 liters of KNOxOUT can cover 30 to 35 square meters. The paint dries to a flat finish.
White exteriors remain a popular choice for homes in the Philippines but for those looking for color, KNOxOUT comes in six different shades.

Contributing to Environmental Sustainability
All of us know the importance of caring for our one home planet. Sustainability efforts help ensure the preservation of the Earth and its beauty for generations to come. We all want to do our part but, sometimes, we just don't know how to do it and where to start. This is why it's useful to know that every action, no matter how small it may seem, counts.
From educating ourselves about movements like Earth Day 2022 and being a more eco-conscious homeowner, it all adds up towards a better, brighter, and greener future.
If you have any questions or inquiries about Boysen products, send an email to ask@myboysen.com. You can also call the Boysen Technical Service Department at (02) 8363-9738 local 413 to 418 during office hours for a one-on-one consultation.