In his seven decades of making remarkable films and telling substantial stories of each and every character he morphed into, Eduardo 'Eddie' Garcia, has widely been regarded as the greatest actor of all time. It's not even an exaggeration. He spent almost his entire life perfecting his craft and setting the bar high for the next generations of actors to follow. But in a cruel game of destiny, he got his call slip from heaven while doing what he loved the most. On June 20 last year, he got into an accident while on set and fell into a coma, eventually leading to his untimely death. 
The Passing of The Eddie Garcia Act (House Bill No. 181)
Sadly, it had to take the tragic death of Manoy Eddie Garcia for the public, the businessmen, and the people in the entertainment industry to take action in improving the atrocious working condition that he helped build into what it is today. But through the efforts of the people who loved and respected him, and as a way to honor his legacy, a bill was passed to protect and uphold the rights and safety of actors on set. Recently, the Eddie Garcia Act (House Bill No. 181) has been approved at the subcommittee level after a year since it was passed. There's still a lot more to be done but it is indeed a significant stride towards the final approval, which hopefully can happen soon.
The Eddie Garcia Act aims to have a safer working environment for actors and production staff to avoid accidents. It proposes occupational safety and health standards (OSH) for the film, television, and theater industry. Read more about the Eddie Garcia Act here.
Eddie Garcia Films to Watch on Studio B
As we commemorate Eddie Garcia's contribution to the Filipino film culture, let us look back at the most promising roles he played that cemented his eminence in the industry.
Relive the legacy of Eddie Garcia on Studio B with this watchlist.
Alfredo Lim: Batas ng Maynila (1995)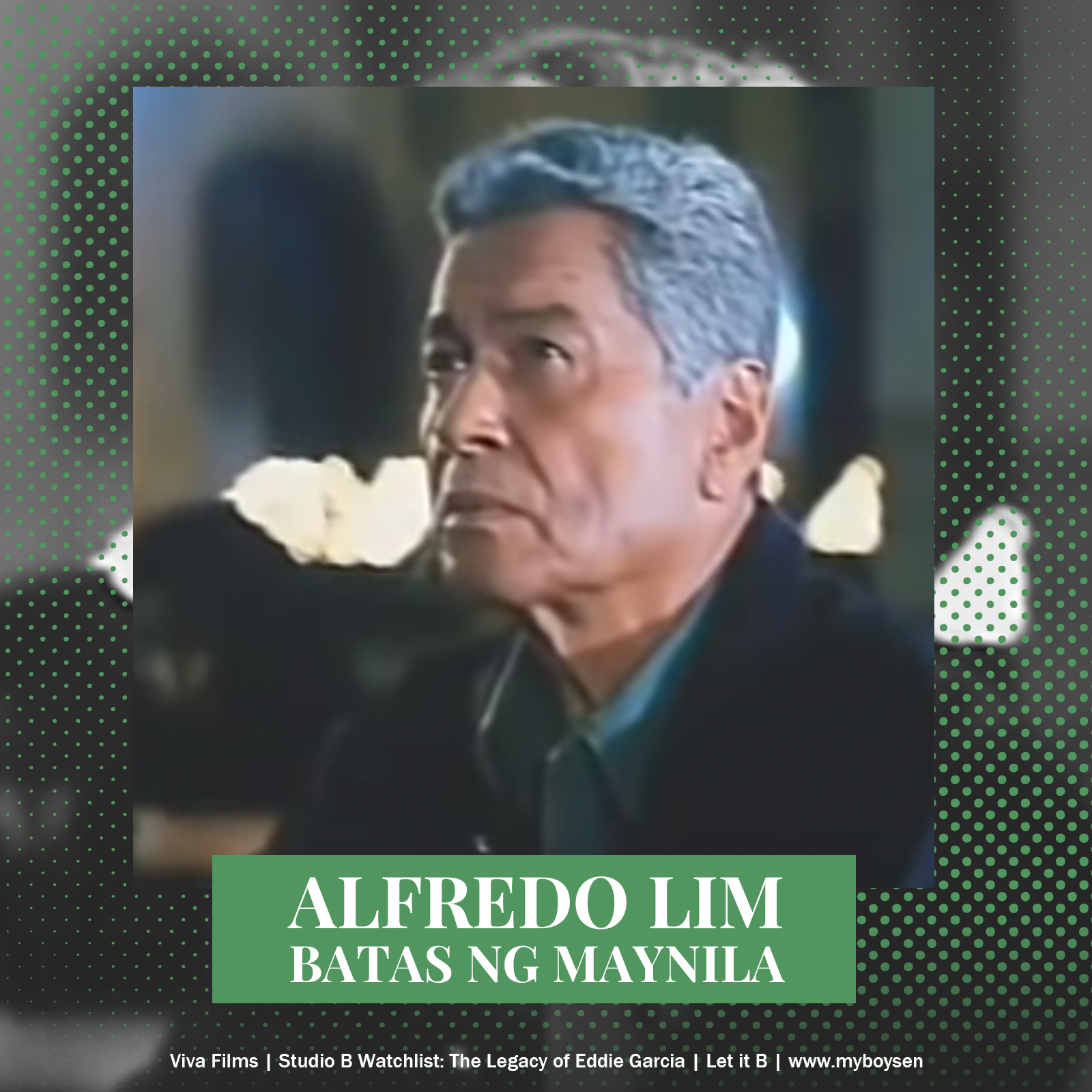 Eddie Garcia stars in this 1995 movie based on the life story of former Manila Mayor, Alfredo Lim. Directed by Ramon Capinpin, the film tells the story of a street cop turned NBI Director who stood up against corruption. After he won the 1992 mayoral elections, he continued pushing with his intentions to clean the city of crime and other significant problems. Learn more about the Dirty Harry of the Philippines by watching the film. Click the image above.
Hukom Bitay (1995)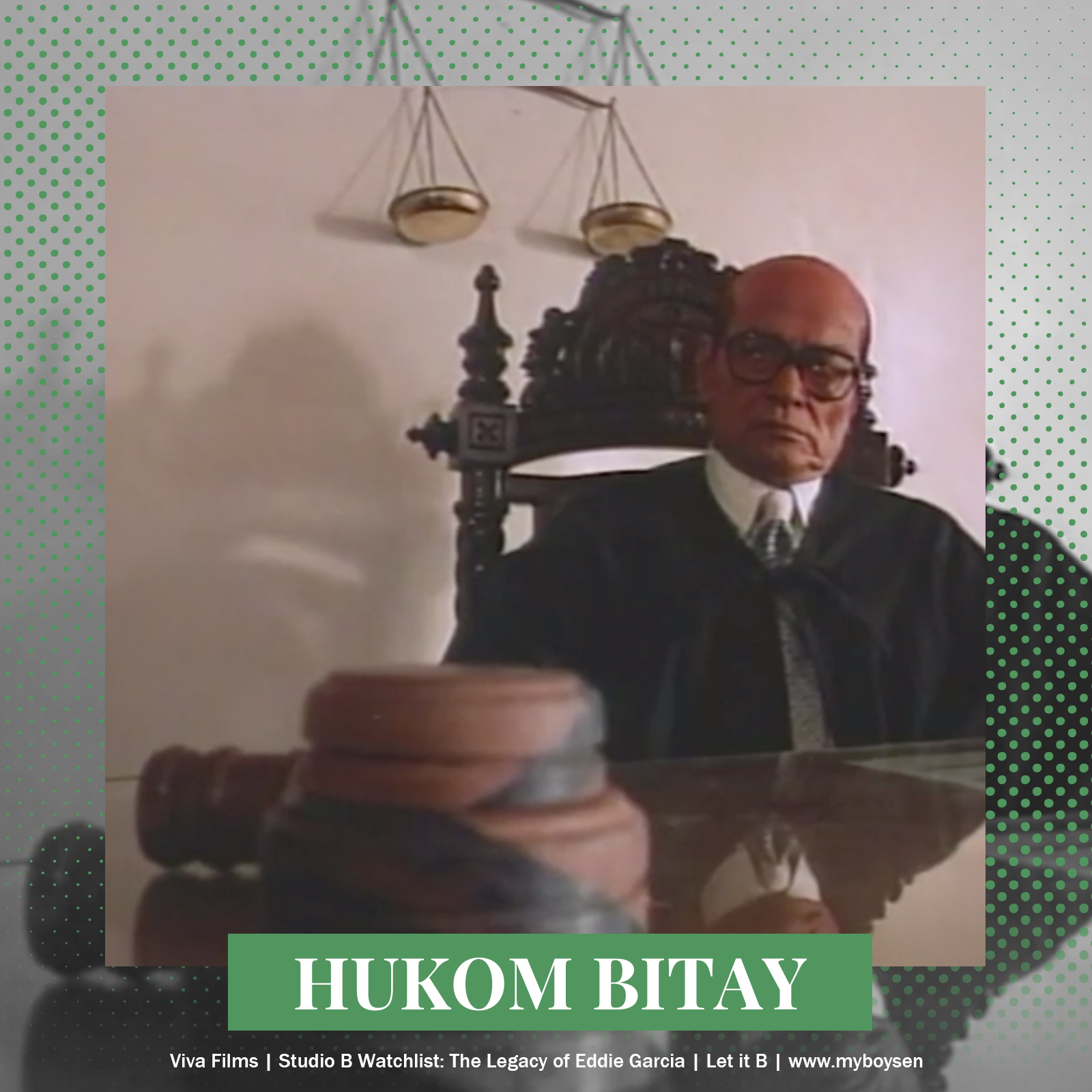 The film title, Hukom Bitay, is a literal translation of a hanging judge (a quick google search of this term: a colloquial phrase for a judge who has gained notoriety for handing down punishment by sentencing convicted persons to death by hanging, or otherwise imposing unusually harsh sentences.) This 1995 classic follows the true-to-life story of the most celebrated and controversial hanging judge to ever hit the headlines, Judge Max Asuncion played by Eddie Garcia. Click the image and witness how he handled some of the most sensational cases in Philippine history.
Asin at Paminta (1999)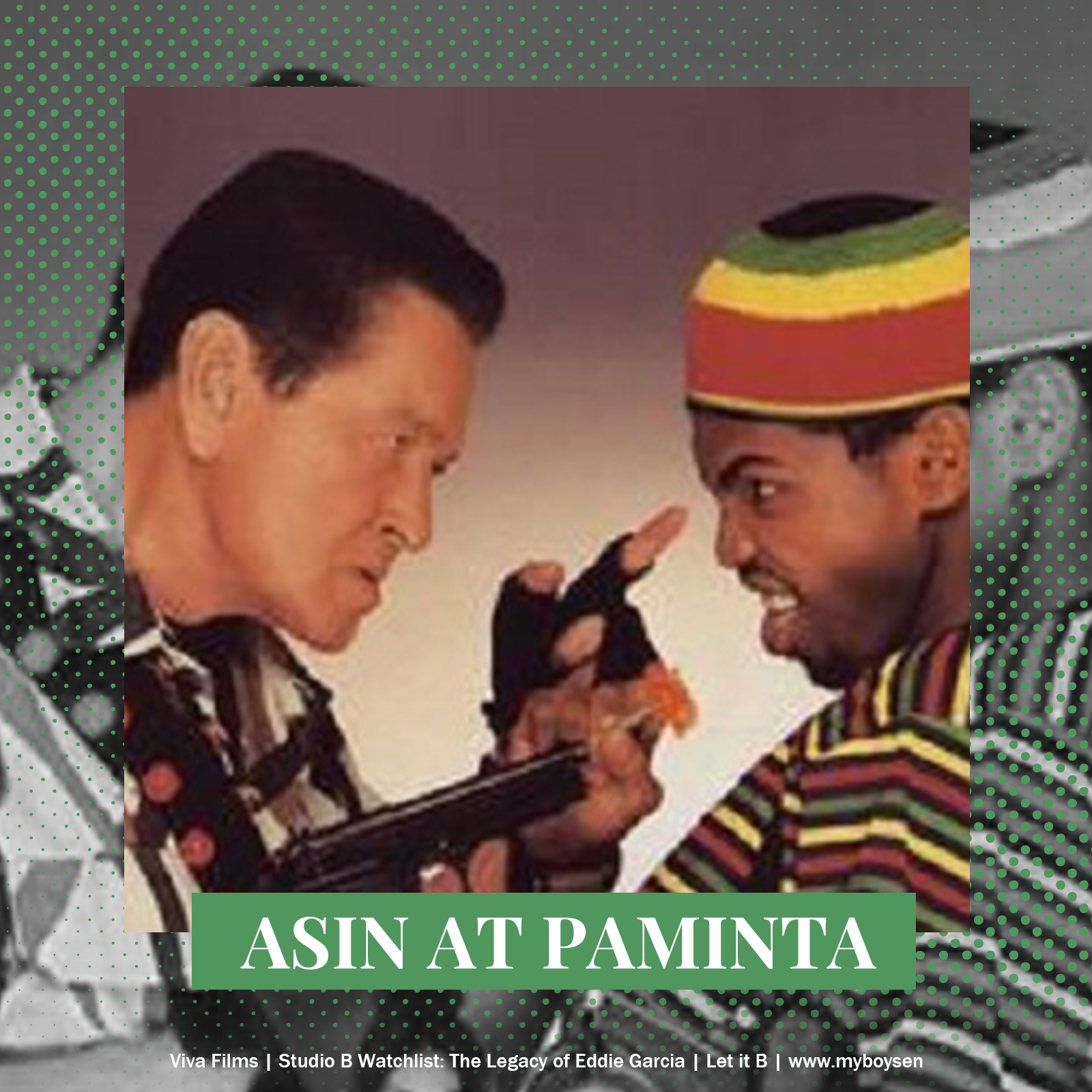 Asin at Paminta is a story about two bounty hunters with extremely different personalities who accidentally crossed paths when they happen to take on the same case. Just like salt and pepper, the two can bring different but complementary flavors to solve the case, but they must first find out how to work together. See how Eddie Garcia and Blakdyak worked their way to accomplish their mission. Click the image to watch the film.
Matalino Man Ang Matsing, Naiisahan Pa Rin (2000)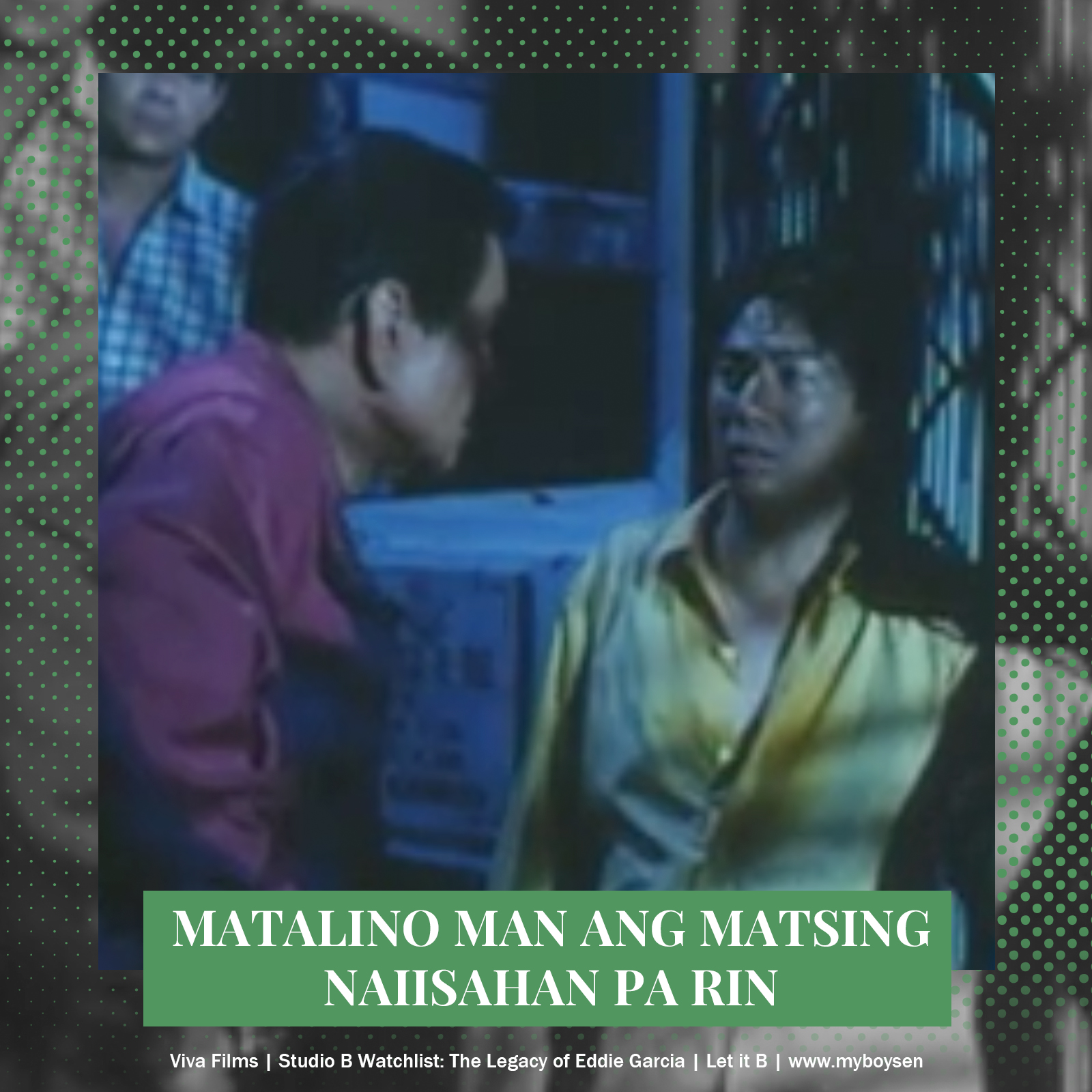 To overthrow a notorious syndicate, an accomplished policeman must team up with a slick con man in this action-comedy film directed by Jun Aristorenas. Watch how the two polar opposites fought against the bad guys and how they triumphed through the humps and bumps of life as a team. Well, at least that's the simplified and nicer way to say it. Really, fists are raised, guns are shot, and the trust is tested before they get to the end of the tunnel. Stream Matalino Man Ang Matsing, Naiisahan Pa Rin starring Eddie Garcia and Willie Revillame by clicking the image.
From one legend to another, check out our list of FPJ's classic films here. Go to www.studioboysen.com and explore. Happy watching!