Interior & Design Manila Hospitality starts tomorrow!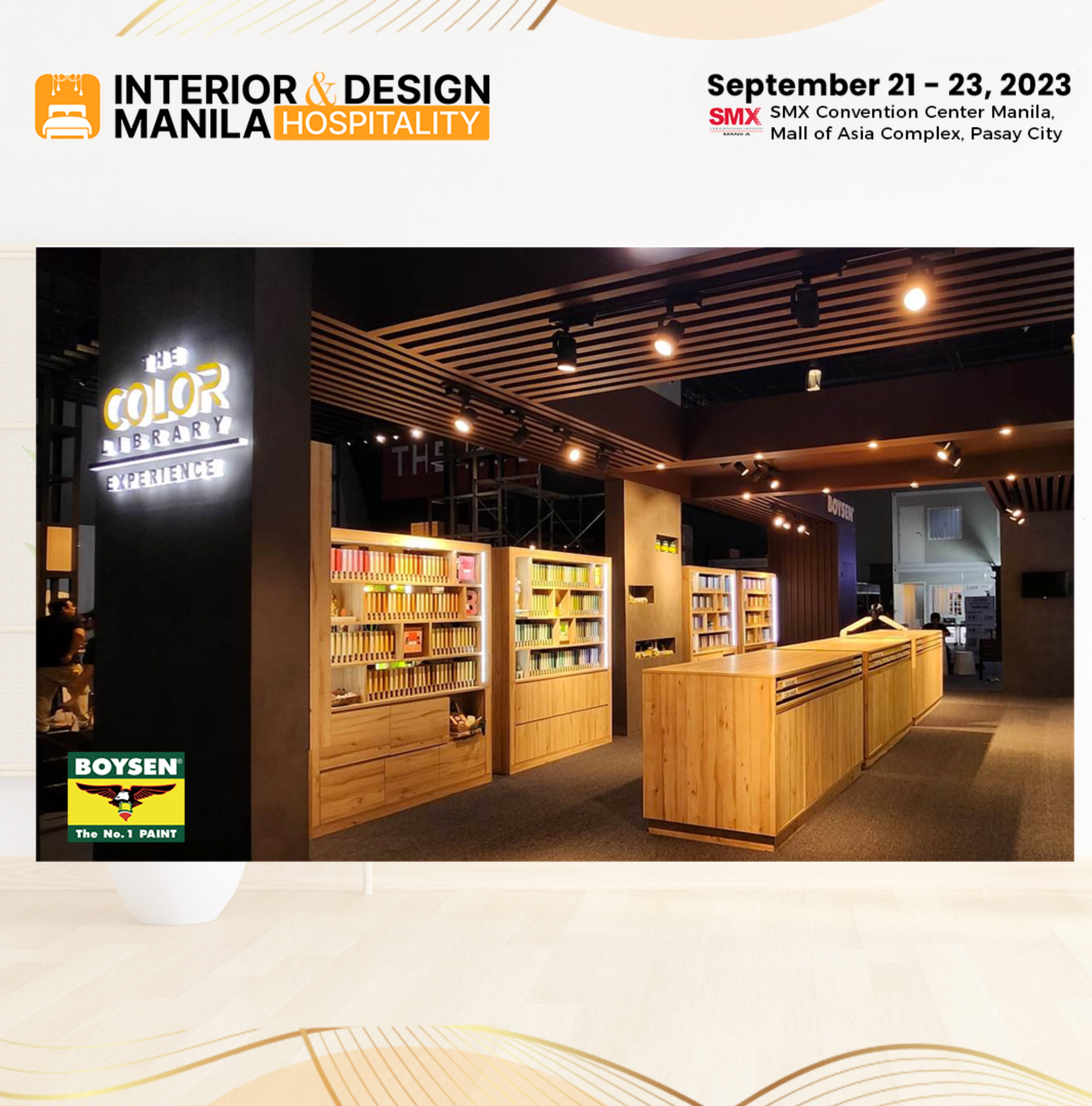 This 3-day trade show is happening from September 21 to 23 in the SMX Convention Center Manila located in the MOA Complex in Pasay City.
There are a few reasons why you should drop by to this event. First of all, it's co-located with two other trade shows: Beauty + Health & Wellness Manila and Hotel & Foodservice Suppliers Show. If you're still on the fence about braving the traffic, consider that you go to three exhibits in one trip! Second, these events are specifically catered to the hospitality industry. So, if you're in the process of building a cozy hostel or a fancy restaurant, Interior & Design Manila Hospitality is your best bet in getting all your ducks in a row. Last, but not least, the Boysen Color Library is going to be in this exhibit!
Boysen Color Library Booth
Since this iteration of the Interior & Design Manila trade show is focused on hospitality, let's highlight some key features of the Boysen Color Library booth that can help you build your own hospitality business (or build your dream vacation home, whichever comes first).
Konstrukt Lunar Series
The industrial, modern cement finish is still one of the top choices once it comes to building hotels, resorts, restaurants, or cafes. Did you know that there are other types of decorative cement finishes aside from the plain, smooth or rough ones you see typically?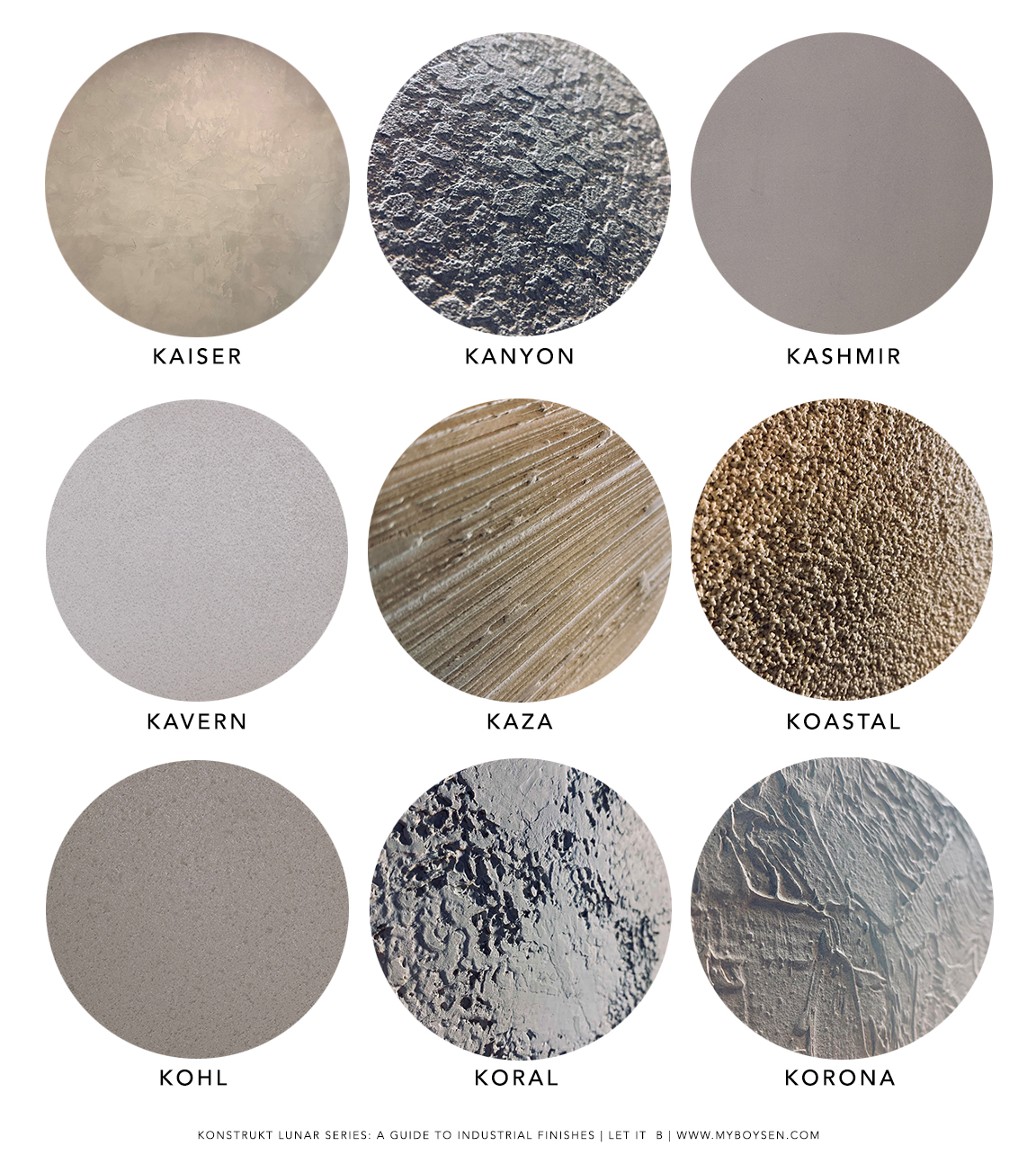 We're featuring the 9 decorative cement finishes of the Konstrukt Lunar Series in large-format panels for you to see (and feel) for yourselves. We also have Konstrukt Technical Service Engineers stationed in the exhibit per day to help you figure out which finish works best for your specific project.
Special Effects Finishes
Make your cafe or hostel stand out from the rest with some unique decorative paint finishes. We have a whole shelf inside the Boysen Color Library booth that showcases all of our special effects finishes such as DECORe Classic, DECORe Perlescente, and Marmorino.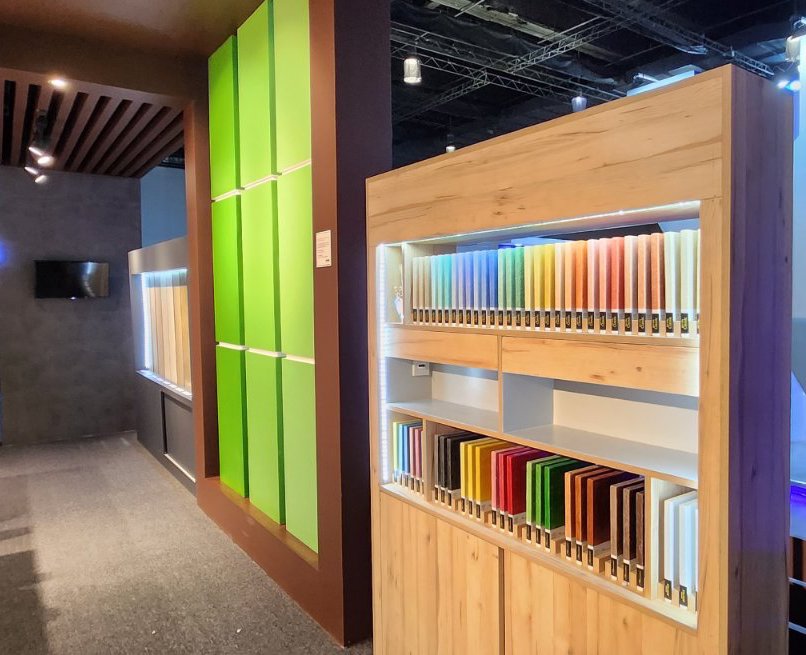 Here's an idea of how to use them in your space!
Colorbooks
We also have hundreds of Colorbooks for you to browse through inside the Boysen Color Library booth. While we couldn't physically fit all 1,320 Colorbooks from our collection, we made sure to include as much and as many as we can inside this exhibit.
If you still can't find the perfect hue for you in our booth, head on over to MOA Square where our concept store, The Color Library, is located. There, you'll see the complete collection of over one thousand Colorbooks for your browsing needs. You can also have these colors mixed in cute 200-mL pots. Just the right size to bright home and try out before committing to a bigger paint purchase.
Some Final Notes
We'd love to hear from you! If you have any questions about paint, colors, or our upcoming exhibits, send us a message at ask@myboysen.com. We're always happy to help. Also, don't forget to subscribe to the blog for weekly, short and sweet paint and DIY inspirations sent straight to your email. See you at the booth during Interior & Design Manila Hospitality!