Let it B has many videos that show how to make accent walls in your home. This is a fresh drop that will show how to paint an accent wall the Scandi way. Watch the video.
An accent wall does not necessarily have to scream "look at me". If you have a laid-back and subtle room like the Scandi-style room in the video, a muted color and design is enough to make it an interesting wall that draws the eye the moment people enter a room. After all, that is the effect you'd like an accent wall to achieve.
How to Choose the Accent Wall
When you're in a room, how do you choose which one you will make into the accent wall? What else do you have to keep in mind?
1. The wall facing the door
An accent wall is usually the one facing the entryway to a room. This is the obvious choice because it is the first wall that anyone entering the room will see.
2. A solid wall
It is best to have a solid wall as an accent wall, meaning a solid surface without windows or doors breaking up the expanse. Walls behind large furniture, like sofas or beds, are usually the obvious choices. As seen in the video, the accent wall is the one behind the bed, which gives it the illusion of being the headboard. A headboard creates a visual anchor for the bed.
3. As backdrop to accessories you want to highlight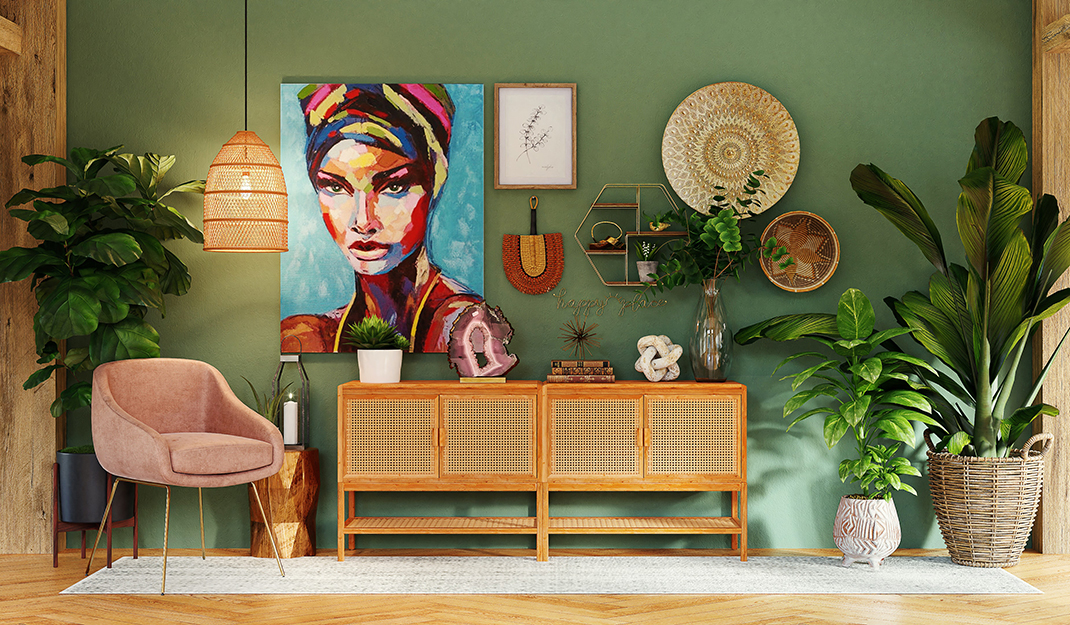 Some people have beautiful artworks or accessories that they want to highlight. If that's the case, have a different colored wall that would make the pieces shine.
4. Be aware of architectural clues
View this post on Instagram
Architectural clues could be built-in cabinets, recessed areas, or nooks, to name a few. For example, if you have two doors like the image above, the accent wall could be that between these two.
5. When you want to zone an area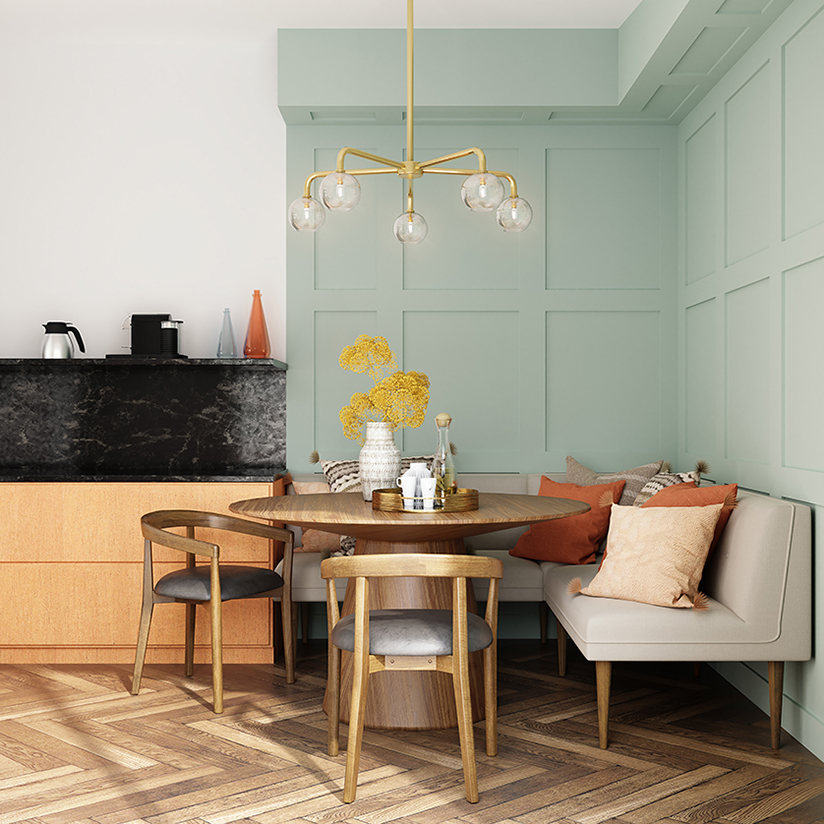 Using wall paint color to zone open spaces is very effective. If you want to zone a corner like this one so you can visually show that this is your dine-in area in the kitchen, painting the two adjacent walls with a color different to the rest of the room can make that statement for you. Despite having the dining table and banquette seating to indicate the function of the nook, accent walls emphasize it.
How to Make Your Accent Wall Look Scandi
There are extensive paint choices you can have for an accent wall. That's what makes this a popular design option for homeowners. Color choices and design limit the options, which is good because as a homeowner, you need to make decisions and too many choices may lead to paralysis.
These are the ways to make the accent wall in the video fit the Scandi look.
Choice of Color
Scandi colors are tonal shades of white, gray, or neutral colors. If there are accents, then colors are muted too like this gray greenish shade of Pendula Garden | BCP-0429. This cool color adds to the soothing vibe in the room. Add light wood accents, and indoor plants in pale terracotta pots for that organic feel.
Choice of Design
Have a minimalist design for your accent wall. These gray green lines on a white wall are easy to make. Just make sure you don't load the brush with too much paint to avoid drips. Strive for uniformity in the size of lines and the thickness of paint used for each stroke.
Other Videos on Accent Walls
We made several videos on how to paint accent walls. Click on the links to see previous DIY videos:
Carlo's Geometric Wall – The blue, orange, yellow, and grey triangles are a great combination that is playful and happy. This accent wall is not as easy as the Scandi one in the video because of the additional work of preparing the triangles on the wall using painter's tape, as well as the additional colors. But it is definitely achievable for a DIY newbie.
Stencil Wall Mural – Made for a baby's room, this accent wall is easy to do. You just need a stencil.
These are just two of the many videos. Click on this link to see more DIY videos.  Then, head on over to our YouTube Channel and subscribe so you will not miss any of our uploads.