If motivation feels like it's slipping away from you, maybe it's time for a change. Clock in with a bit more pep in your step! Let's refresh your home office with the Bloom palette from the Boysen Color Trend 2022/23 collection. See if these paint colors go with your work desk:
Wistful Lilac BCT21-7434S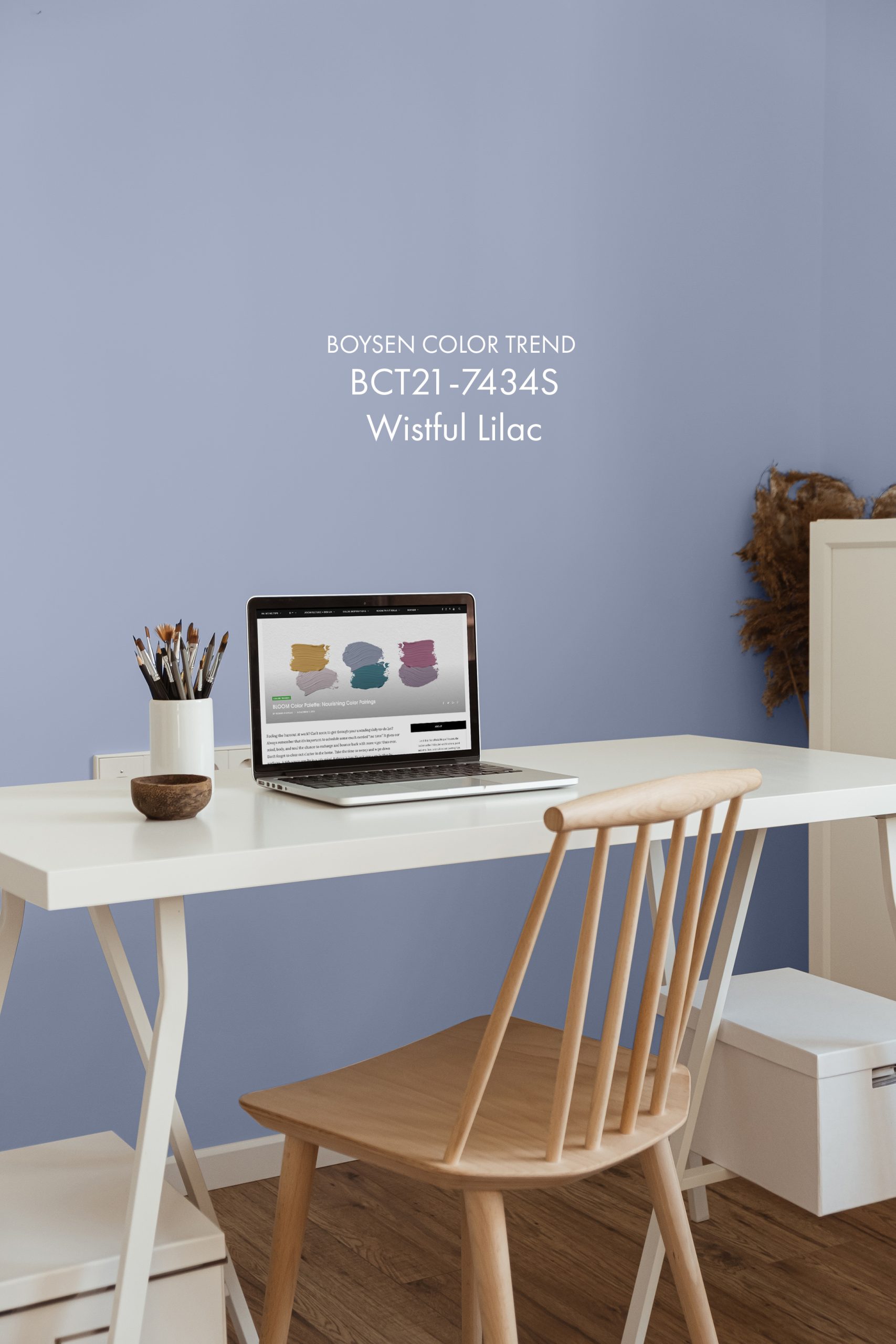 Looking for that "just right" color? Wistful Lilac, a purple hue, may just be it. Purple is a blend of red, a high-energy color, and blue, a calming color. This puts it in the sweet spot for creating a space that's neither too stimulating nor too relaxing. It's also the color of creativity, inspiration, and wisdom.
Honey Hive BCT21-7617S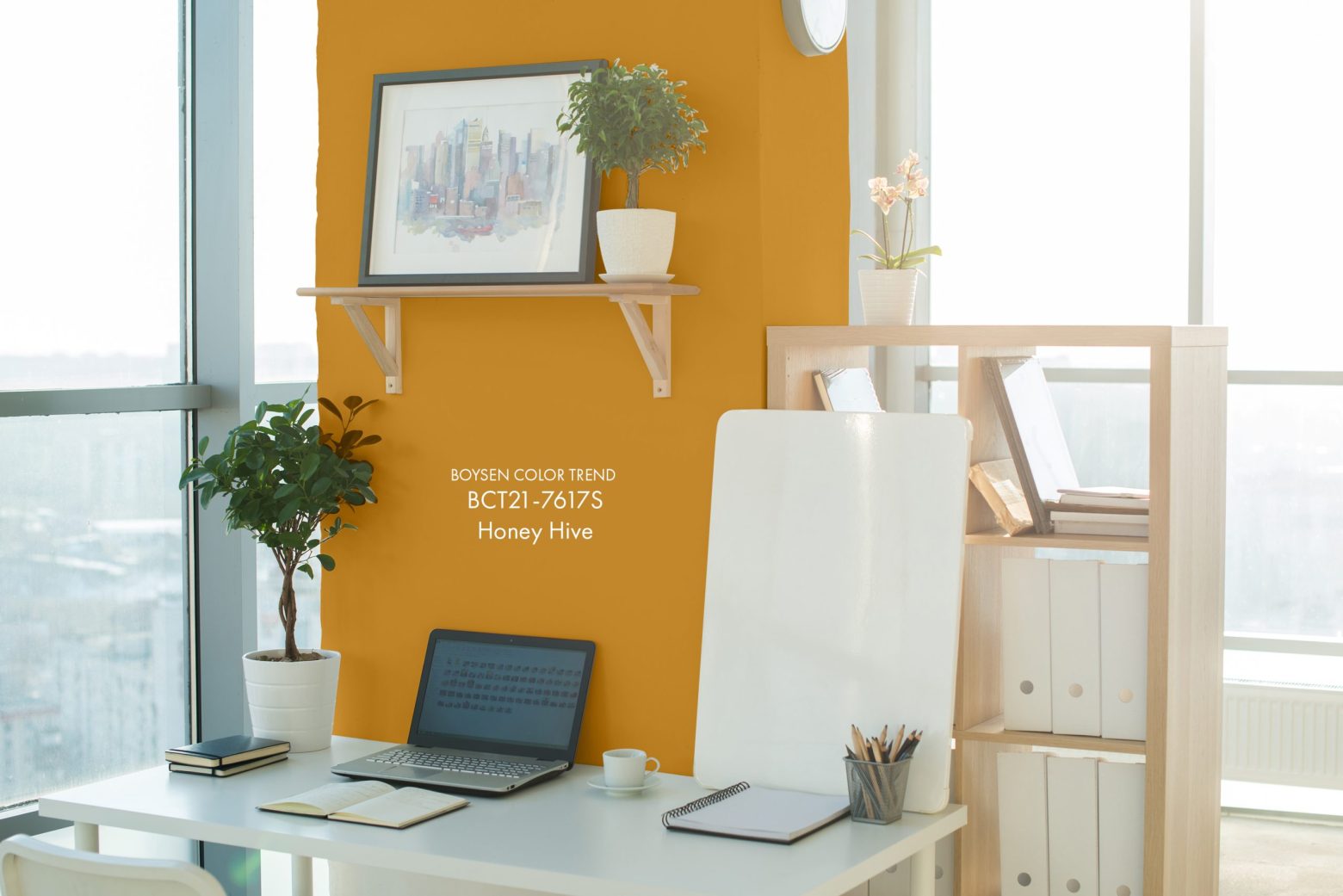 Be ready to tackle any task ahead. For the perpetually busy, a burst of color can help keep you energized and alert. Honey Hive is a warm yellow paint color—not too overwhelming but just right to give your space a bit of brightness and personality.
Teal We Meet Again BCT21-7435S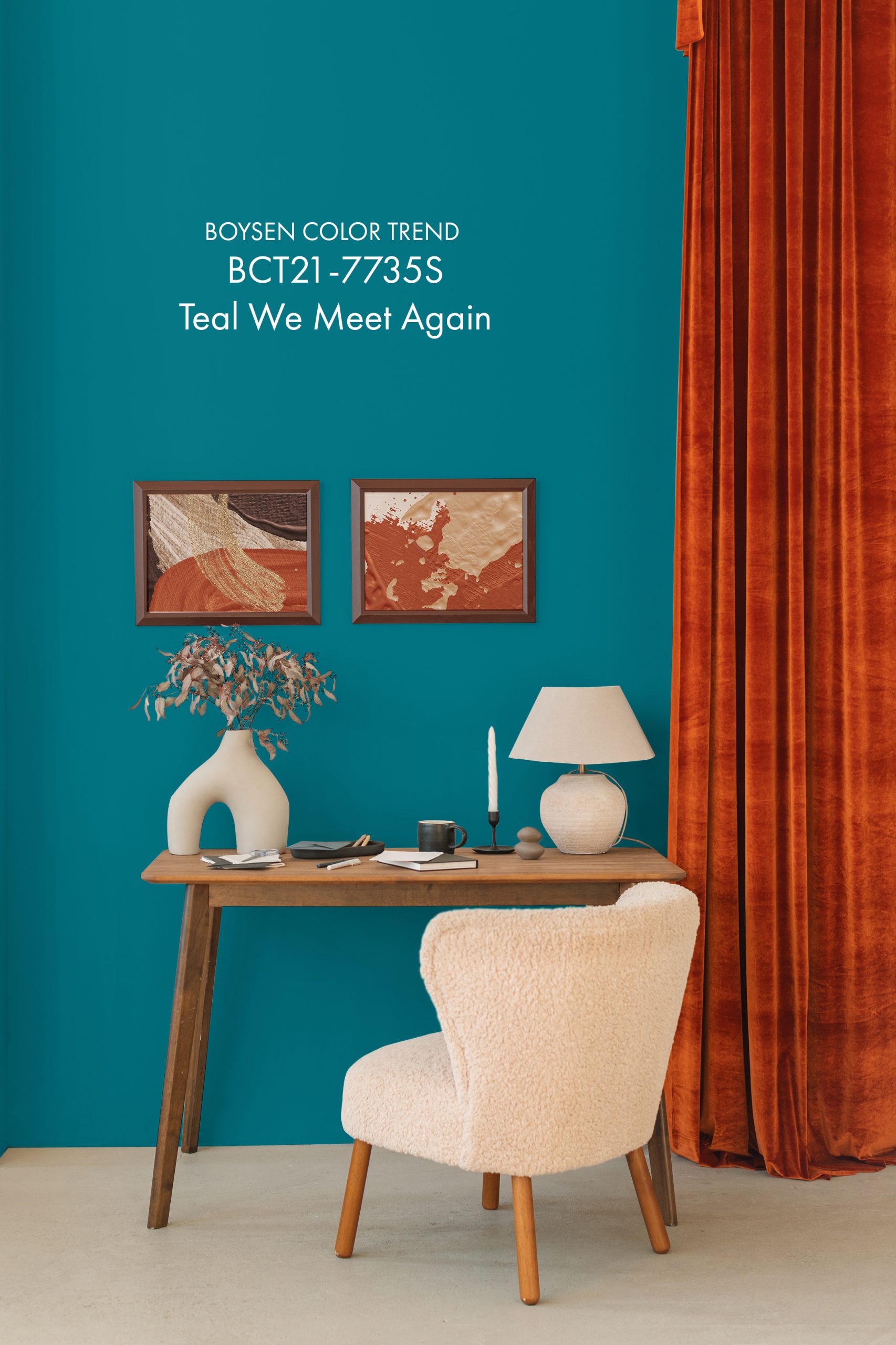 You work hard. Treat yourself to an IG-worthy home office that's sure to impress. Teal We Meet Again is a jewel-tone color that brings a touch of sophistication to any space. It's an attention grabber so expect comments and replies on your post such as "What paint color is that?" and "Can I copy your setup?"
Whirlwind Romance BCT21-7436S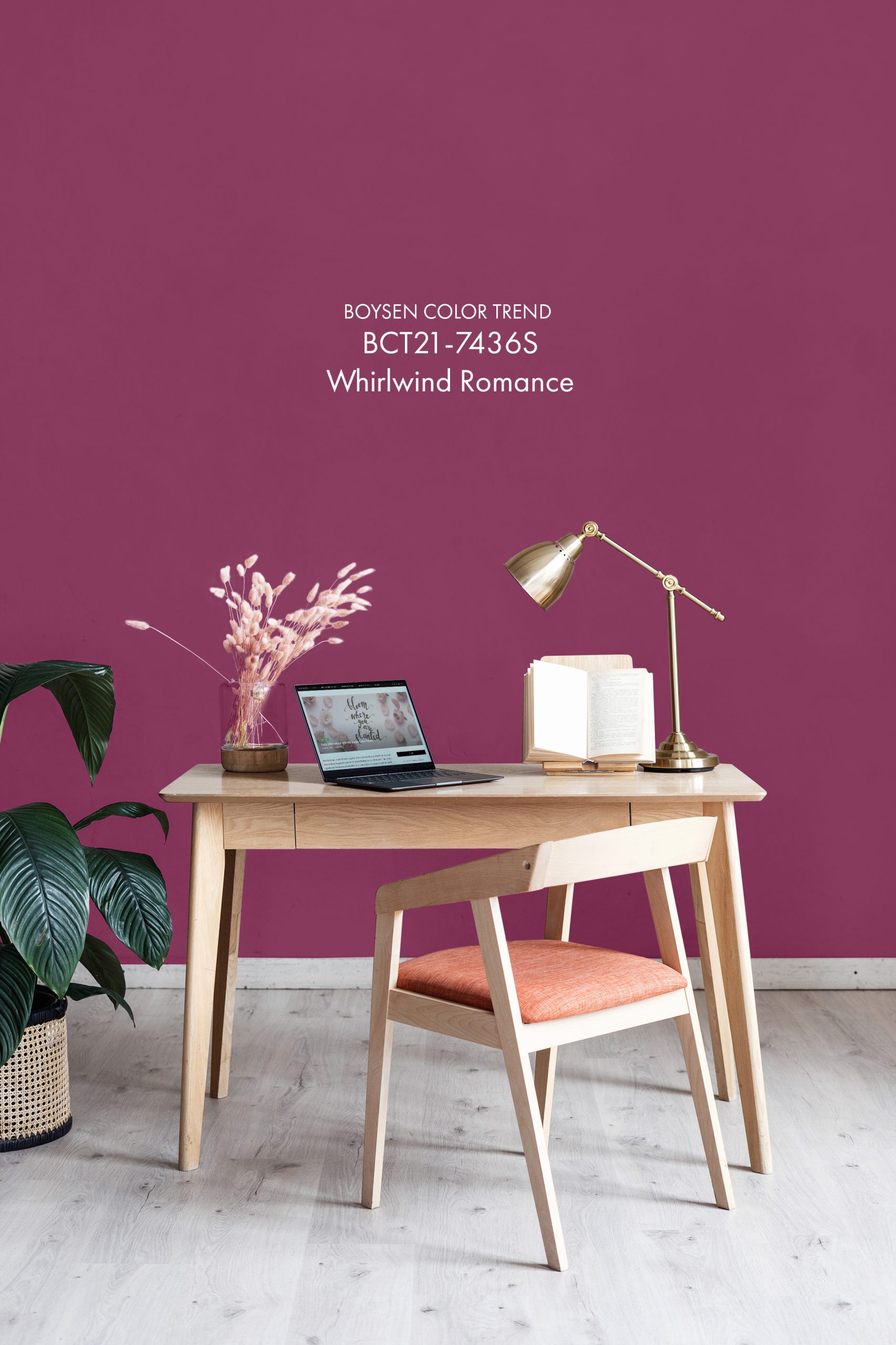 For those killing it at work is bold and confident Whirlwind Romance. This deep pink hue with a dash of blue is as alluring as it is striking. It adds charm to a space with ease—just like you do. If it's a bit too much to paint a whole wall with, using it as an accent isn't a bad idea either.
Sweet Inspiration BCT21-7437S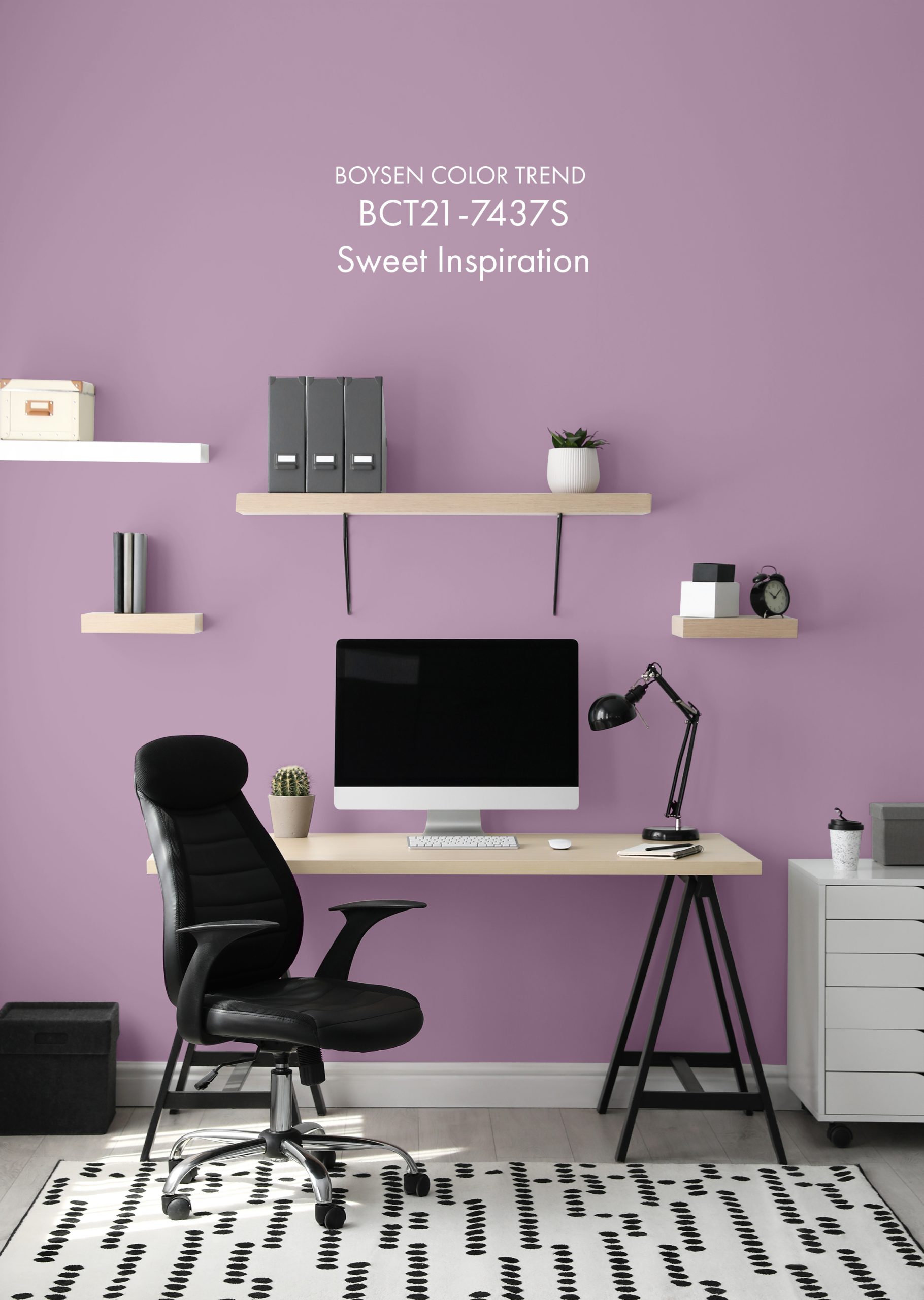 This color is aptly named as purple is associated with inspiration and magic. So, fuel your creativity with this beautifully saturated purple paint color. Set your imagination free and let the ideas flow. Don't hold back! Sweet Inspiration has got your back.
Candies Be Love BCT21-7738S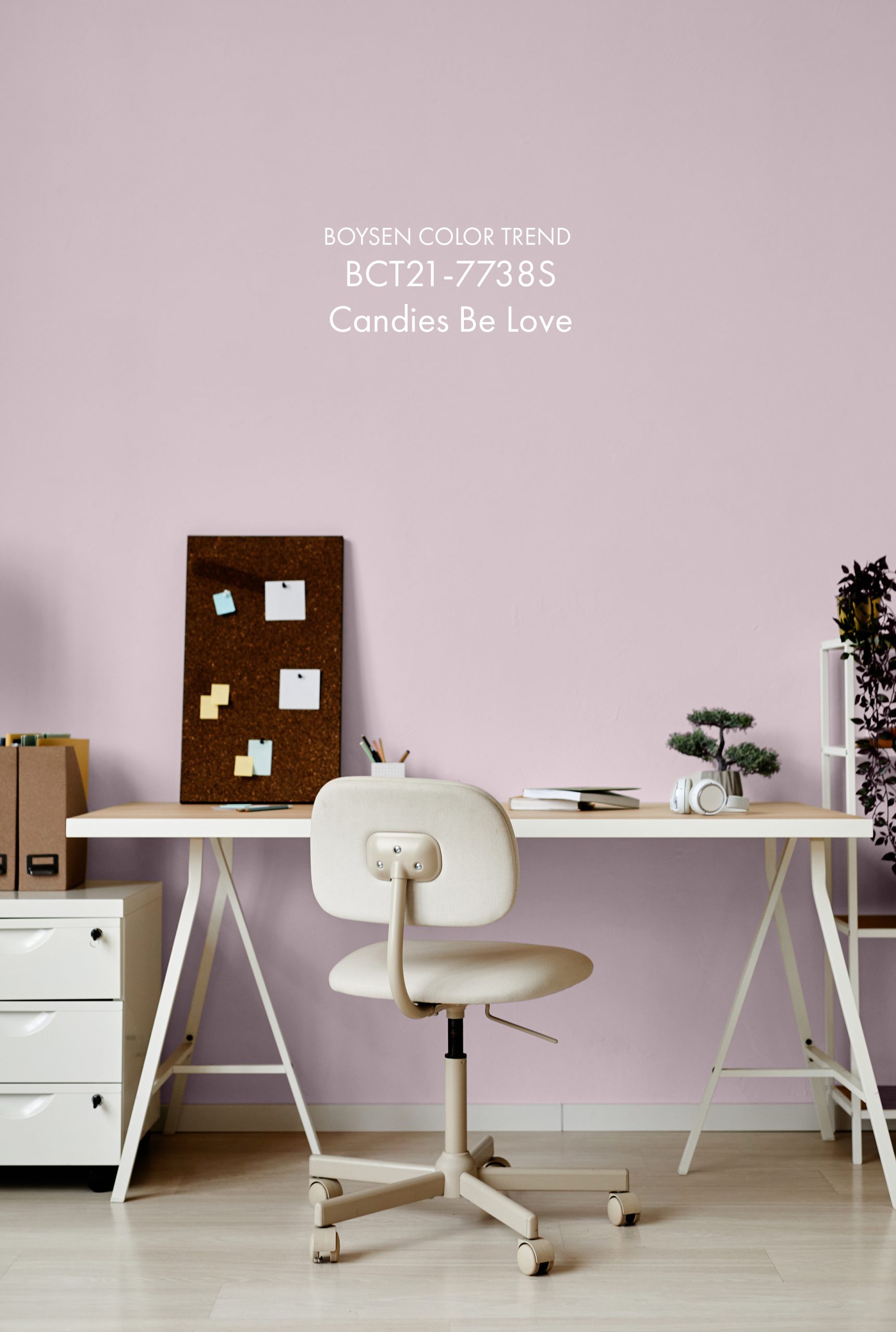 Tone down the panic bubbling up inside whenever work gets overwhelming with the help of Candies Be Love. How? Pink has been shown to lower aggression and stress levels. Couple this subtle hue with a few breathing exercises, a cup of a warm beverage, and a brief pep talk. You can do this.
Where to Get These Paint Colors
All the colors featured in this blog post can be mixed at Boysen Mix & Match stations. Just take note of the code and name of your chosen paint color and capable staff can have it ready for you in minutes.
Boysen Mix & Match stations are found in major home depots, hardware stores, and paint stores. Find a list of locations of stations here.
If you liked this blog post, subscribe to the Let It B newsletter! We'll send you a short and sweet email every week about paint, colors, and home interiors.