Planning a home renovation or construction can be extremely daunting. Make the experience a breeze by going to one of the biggest construction trade fairs in the country. Philconstruct Manila is happening in the next few days! And the best part? The Boysen Color Library booth will be there too for all your paint and color needs.
Invitation to Philconstruct Manila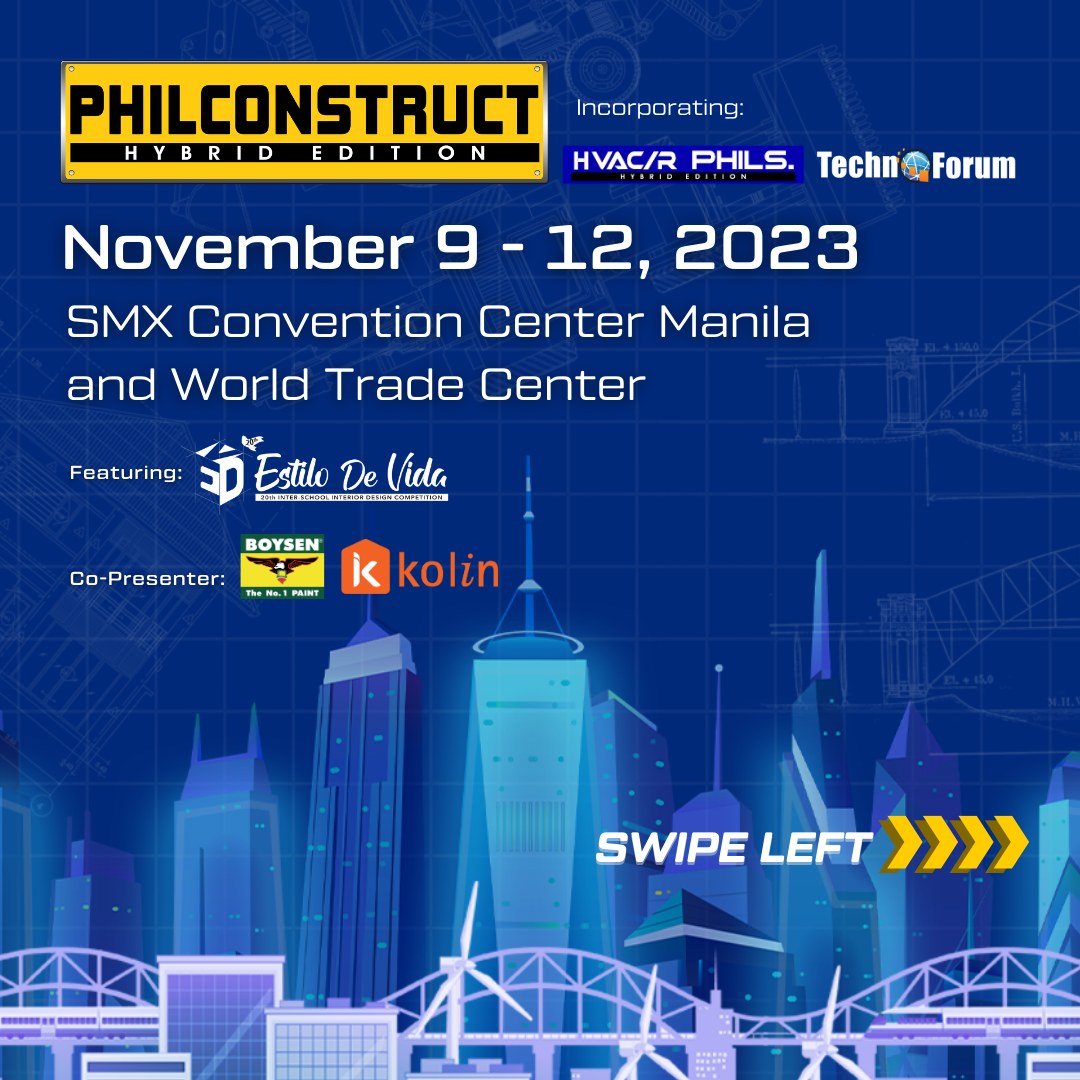 This three-day event is set to happen from November 9 to 12, Thursday to Sunday. Because of how big this trade show is, exhibitors are split into two locations: SMX Convention Center in MOA and at the World Trade Center. As per usual, shuttle services will be provided to and from each location to make it easier for visitors to go through all the booths.
The Boysen Color Library booth will be located at the SMX Convention Center. Here's why the booth should be a part of your go-to itinerary.
All the paints you'll ever need
The Boysen Color Library booth will be featuring hundreds of painted panels for you to browse through. Here's a run through of what to expect so you don't miss out on anything.
Boysen Color Trend 2022/2023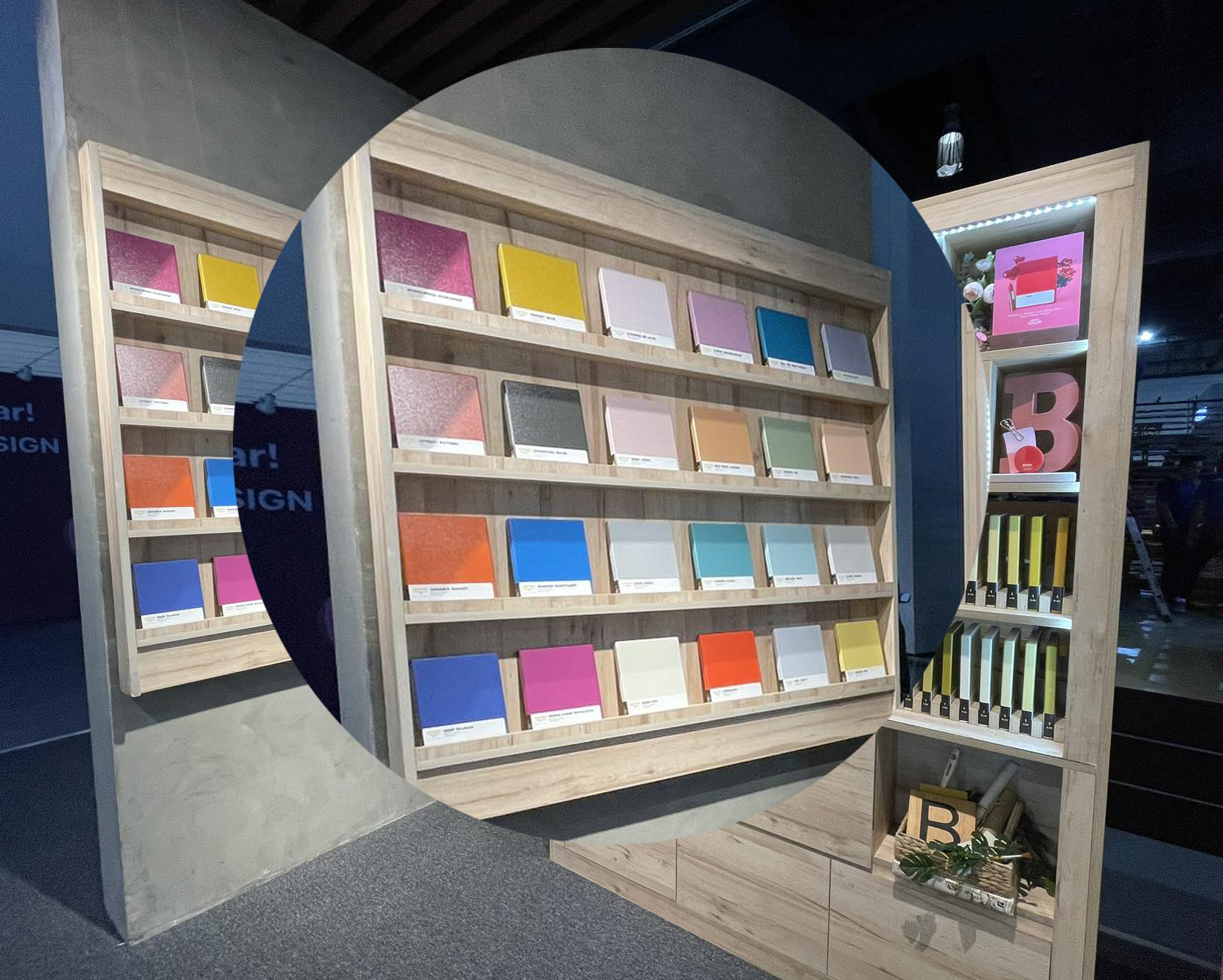 We'll be launching a new Boysen Color Trend by 2024 so make sure to check out the trends for this year before they're gone! Our Boysen Color Trend colors are always available for mixing, all the way back to our 2015 palette! Check out the website to see all the paint colors.
Colorbooks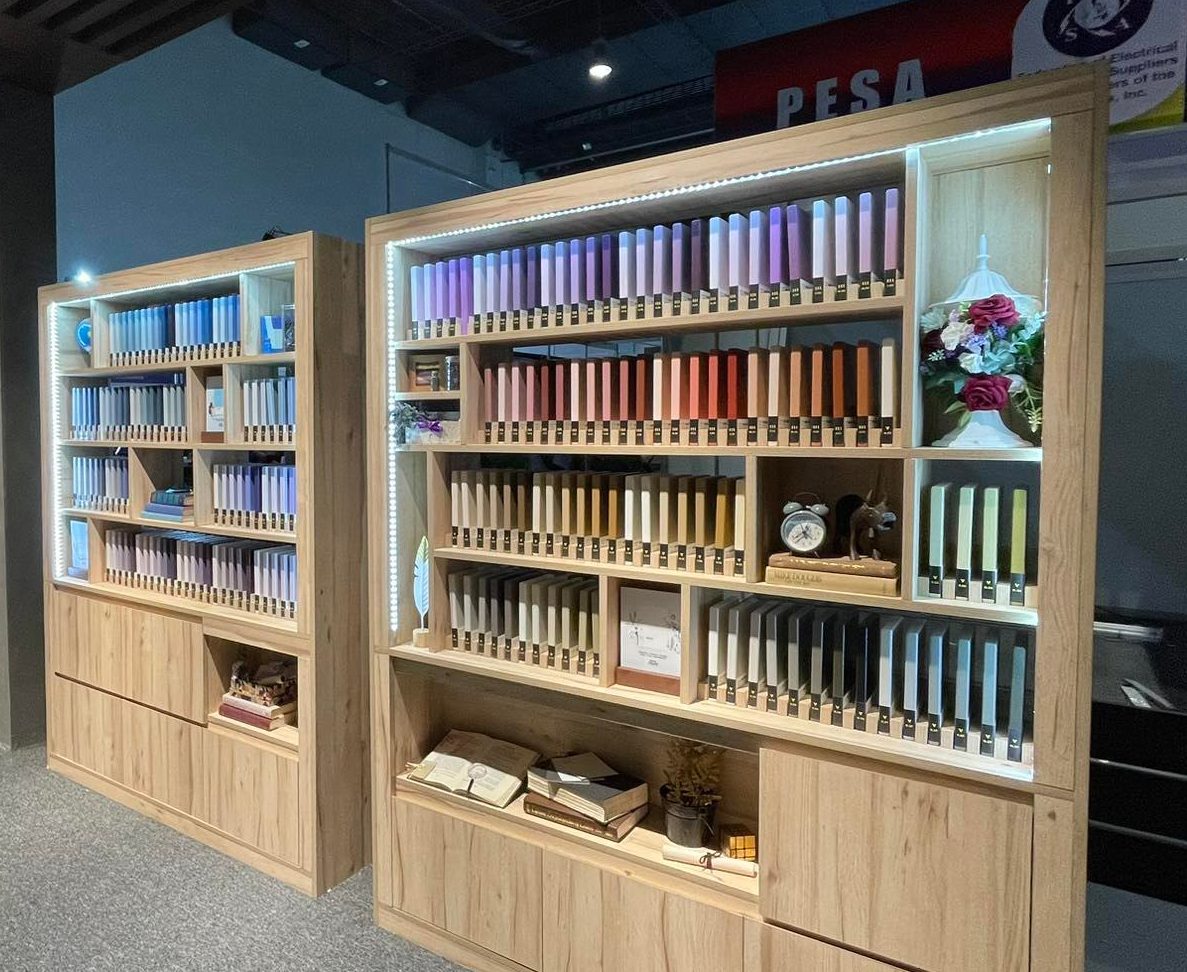 Aside from the Boysen Color Trend panels, we'll also be featuring hundreds of Colorbooks from our concept store's collection. Browse through the 4 shelves to see if any of the hues speak to you. If you still can't fine "the one," don't fret! Our concept store, The Color Library, is just a few minutes away from the SMX Convention Center. Just go across the street to MOA Square (where IKEA is) and you can have access to over 1,000 colors to choose from!
Table Pull Outs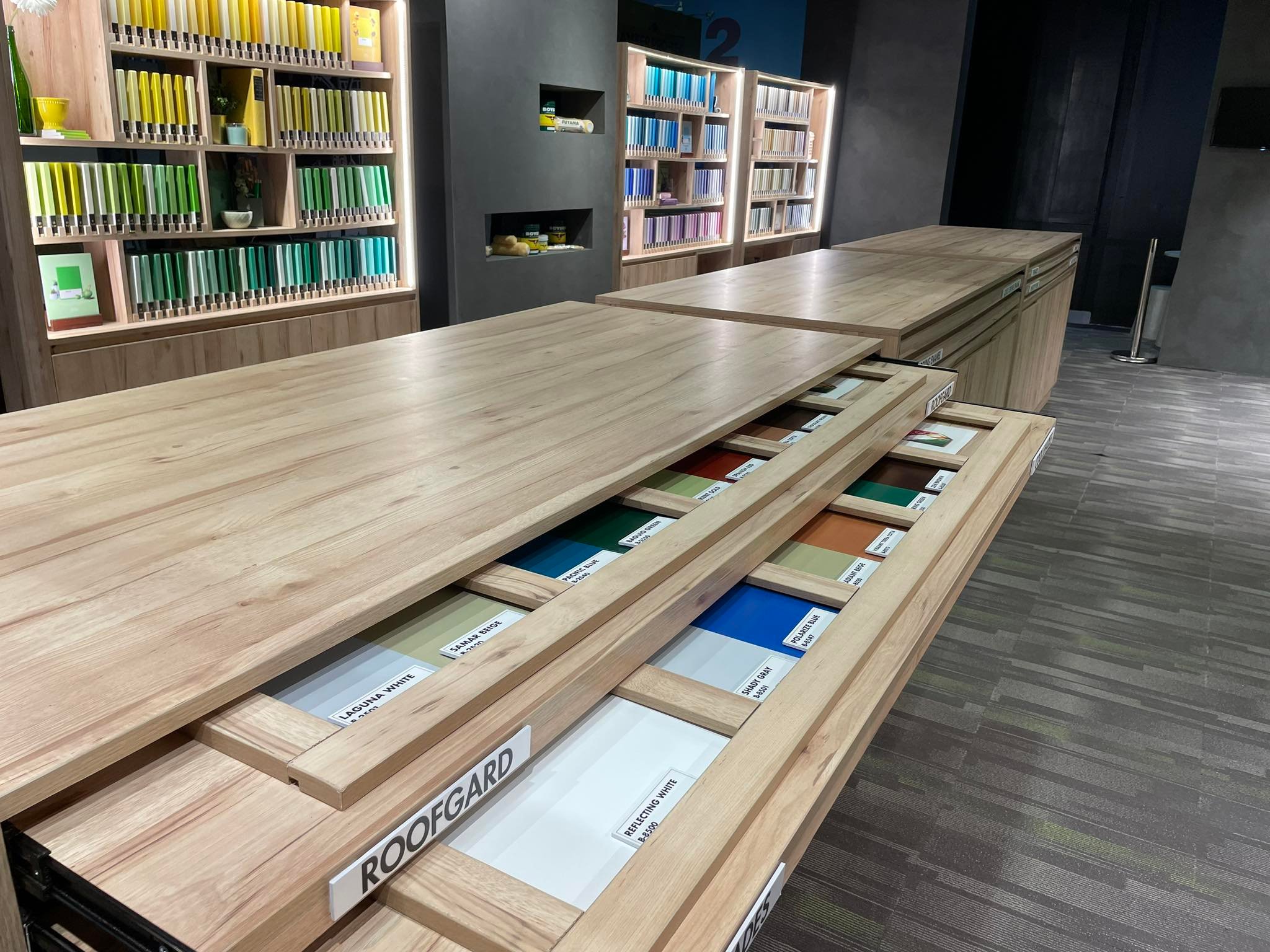 The Colorbooks and Color Trend panels are all painted using Boysen Permacoat Semi-Gloss latex. However, we have other types of paints featured in the booth as well! Need to repaint your roof? We have Roofgard. Have your wooden cabinets seen better days? Freshen them up with Oil Wood Stain. Rust taking over your metal gate? Check out Quick Drying Enamel.
The tables in the middle of the booth have pull outs on each side that feature most of our best-selling paints (like the ones mentioned above) and the colors that are available. Make sure to check them out during your visit.
Extra special mentions
We have some extra special in store for you at the Boysen Color Library booth. We have 2 shelves dedicated to our decorative and special effects paints and finishes.
Special Effects Shelf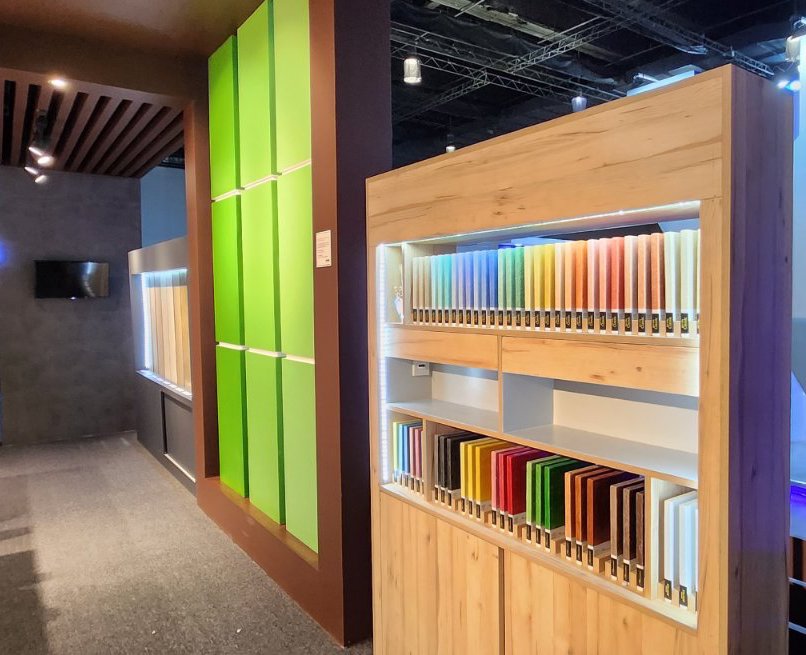 The special effects shelf is arguably one of the most popular feature of the booth. Here, you can see actual painted panels of paints such as DECORe Classic, DECORe Perlescente, Marmorino, and Acrytex. This shelf also has a built-in light box. Get a panel and check out what it looks like under warm and cool lights. Because, yes, lighting does have an effect on color.
Konstrukt Lunar Series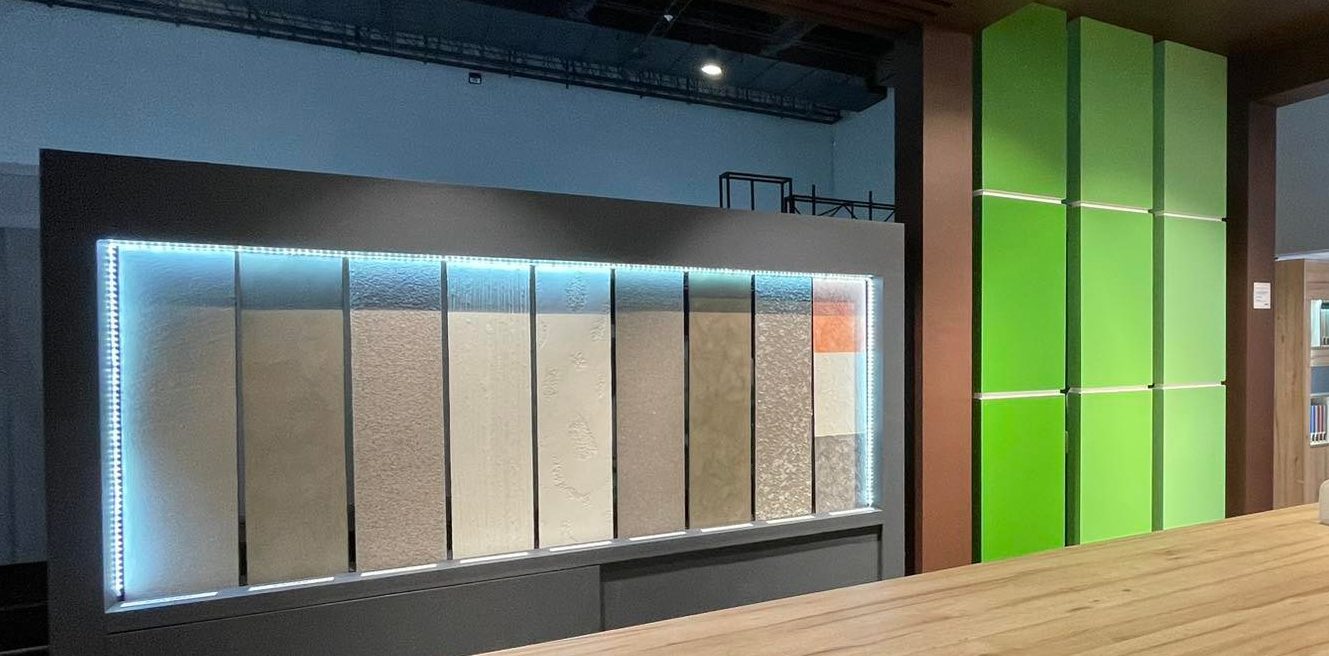 Last, but not the least, we have large-format, actual-application panels of all 9 finishes from Konstrukt Lunar Series. It's a collection of modern cement finishes that can be achieved by using Konstrukt Construction Chemical products.
Drop by and Say Hello!
Aside from all these, we have a special surprise for you all! Missing the painting activities from our previous exhibits? Drop by the entrance of the exhibition hall and check out our Boysen Color Stories set up.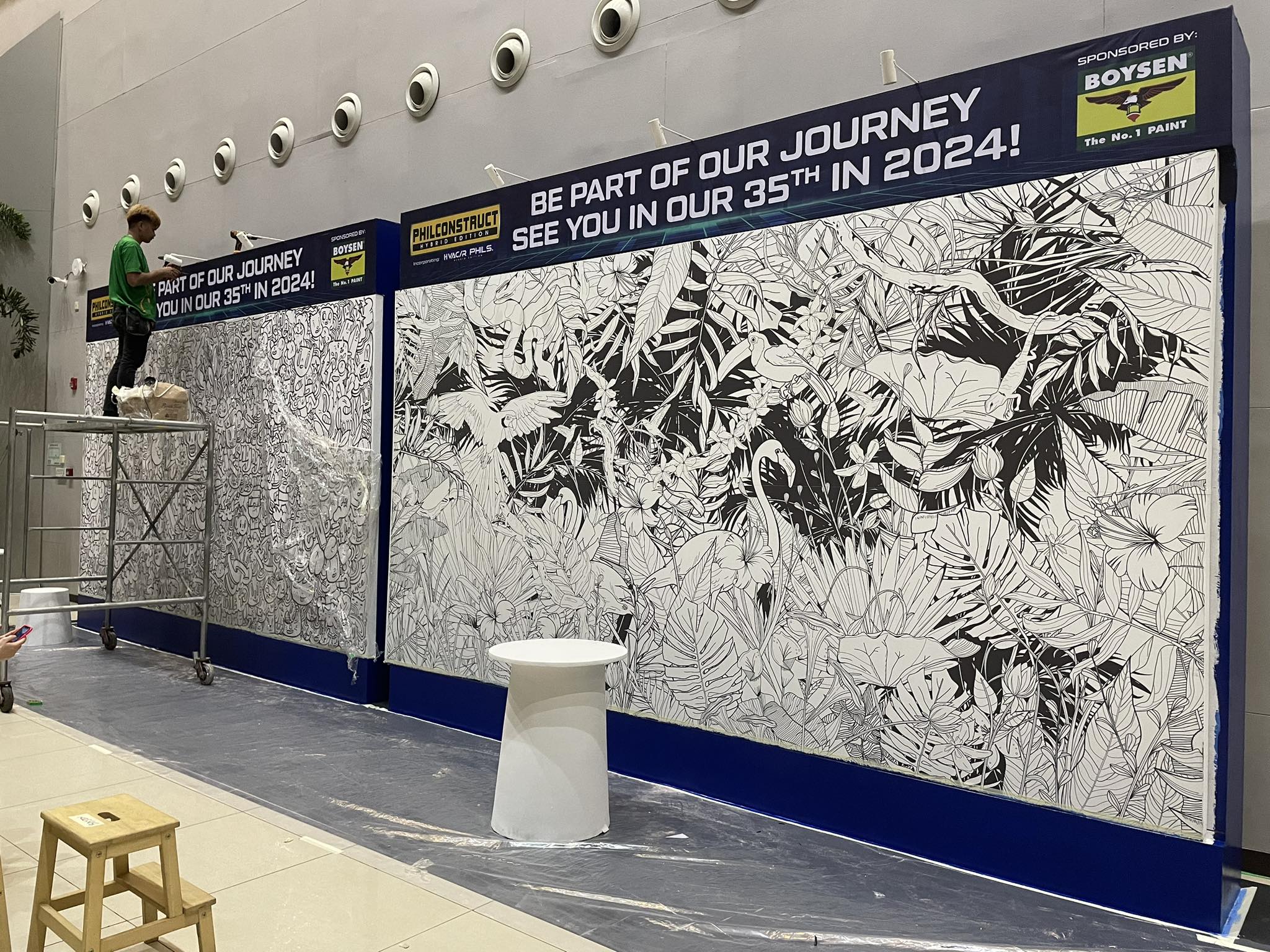 We also have a dedicated team of Marketing Executives and Technical Service personnel that will be present in the booth every single day. So, if you have any questions on paints and colors, ask away! If you're feeling a bit shy, you can also send us your questions at ask@myboysen.com. We're always happy to help. See you at the Boysen Color Library booth!