Does this pandemic bring a dismal and gloomy air to your days? Get a colorful, fun, and vibrant spirit into your life by changing the colors in your home. Get to know these color schemes to have more confidence when choosing your paint color palettes.
Most people choose neutrals when they think of colors for their homes. Despite a budding trend to paint a colorful home, majority still want to play it safe.
Some do experiment but are stuck with millennial pink or blush which started trending in…ta da…2012! Yeah! 8 years ago! You see this color paired with a light yellow, which still to this day, looks fresh and appealing. Although millennial pink has a lot of staying power and is relevant even today, let's explore other color schemes aside from the usual suspects like monochromatic, for example.
With this pandemic, we need all the light-hearted, fun stuff that we can fill our homes with. Colors can bring that emotion into a space. All that is needed is the willingness to experiment, and paint is the easiest to try. It gives great impact for minimal investment. Start with an accent wall or a small room, if you're feeling diffident.
More Color Schemes
In a previous post, we showed you three color schemes—monochromatic, analogous, complementary. In this post, we are introducing three more.
Nature is your best teacher when choosing a color scheme. Whether you are exploring the underwater world, nature on terra firma, or the sky above, you can learn a lot about how to combine colors. Just look at our sunsets and you'll see a spectacular color palette.
Some of the creatures displaying resplendent color schemes are birds. Many have flamboyant and dramatic colors like flowers. We've put together these color schemes for you.
Analogous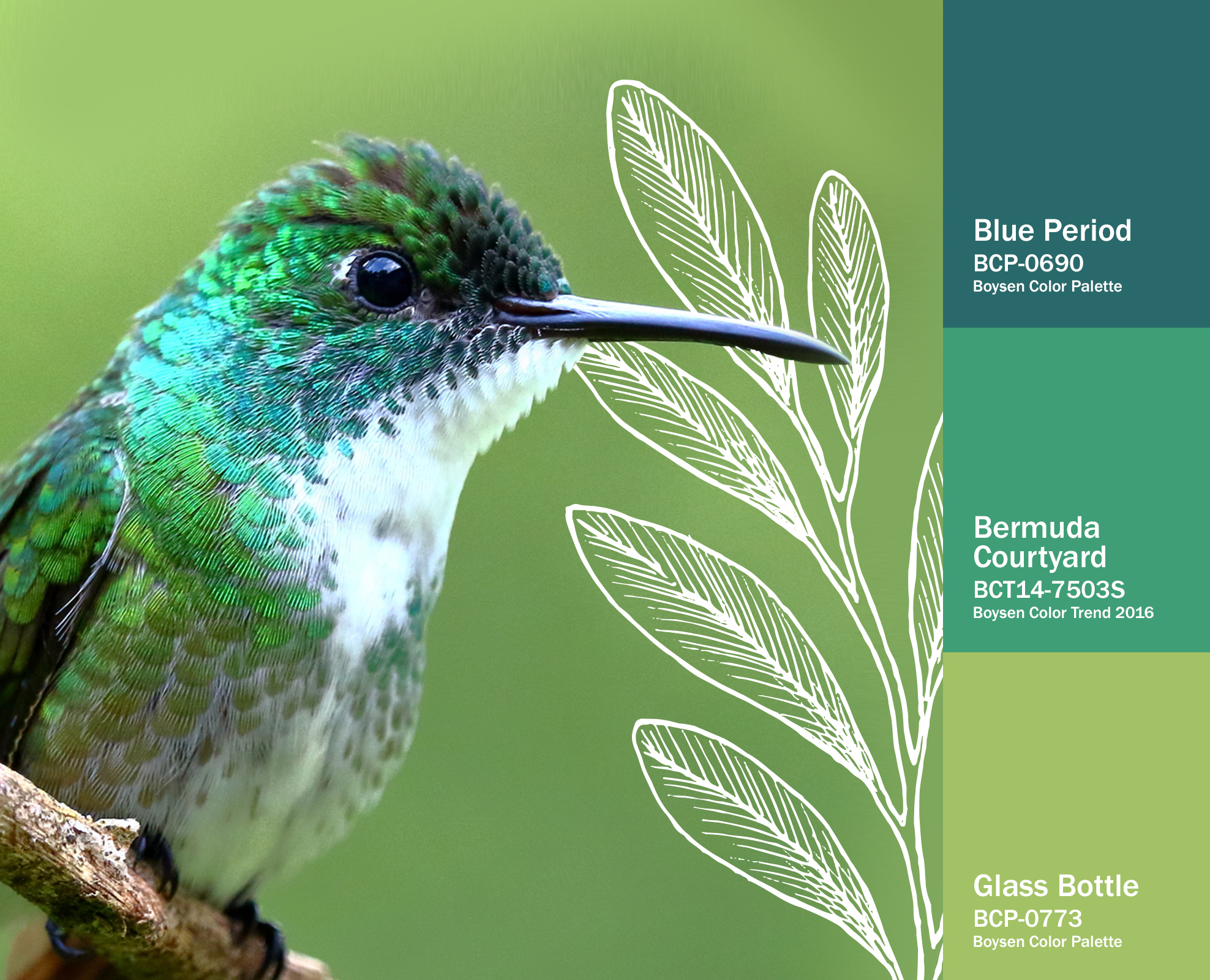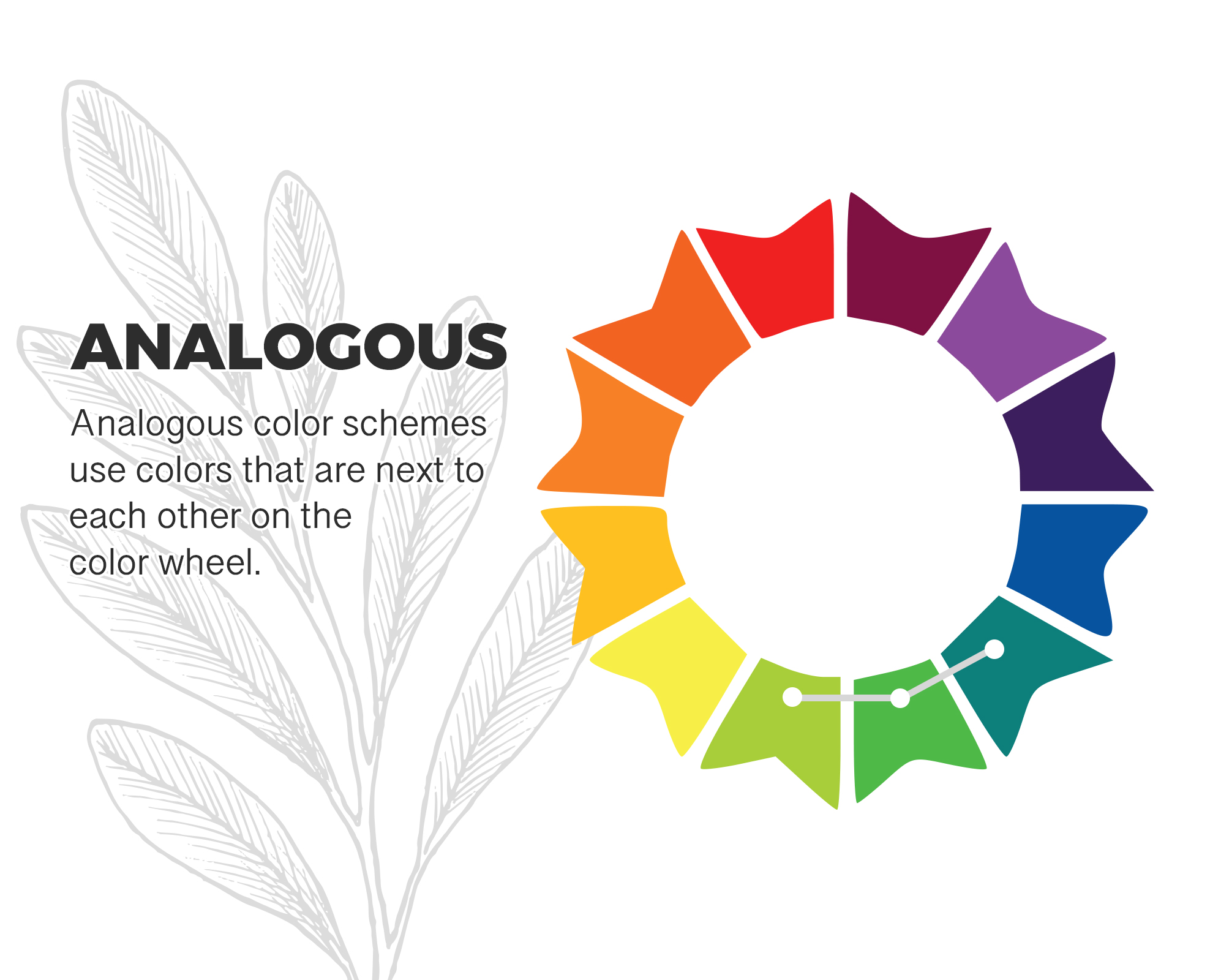 (Move the slider from left to right to explore the paint color palette and a description of the color scheme.)
This bird is a long-billed starthroat hummingbird that breeds in Central to South America. Its feathers have an analogous color scheme. By choosing colors which are next to each other on the color wheel, you will get a comfortable and serene ambience.
Complementary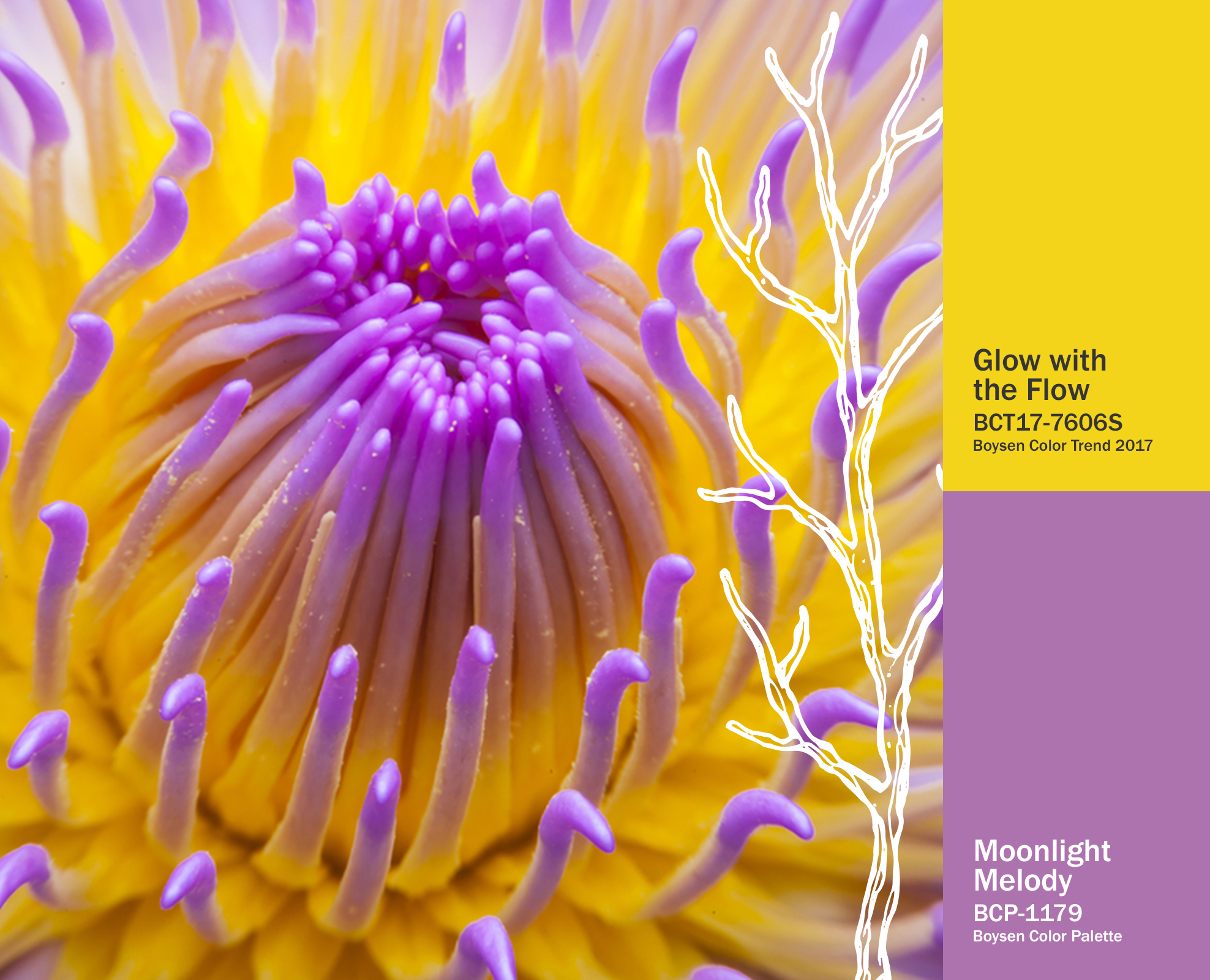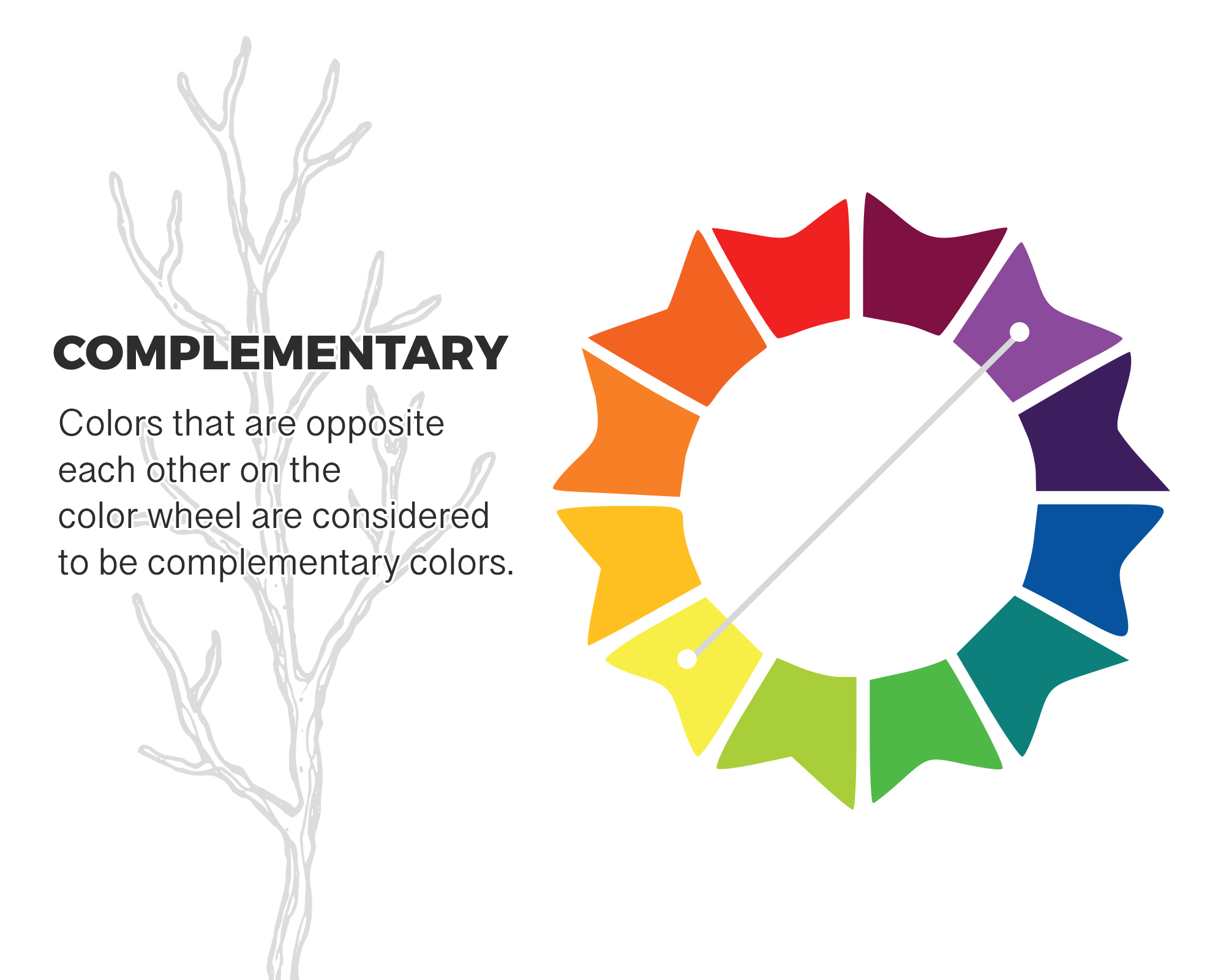 This lotus flower has a complementary color combo with violet and yellow opposite each other on the color wheel. This combination gives high impact and has to be managed so that it does not look garish. In this case, the violet is a lighter shade so the intensity of the combination is dialed down a notch. Watch how Nature does it.
Split Complementary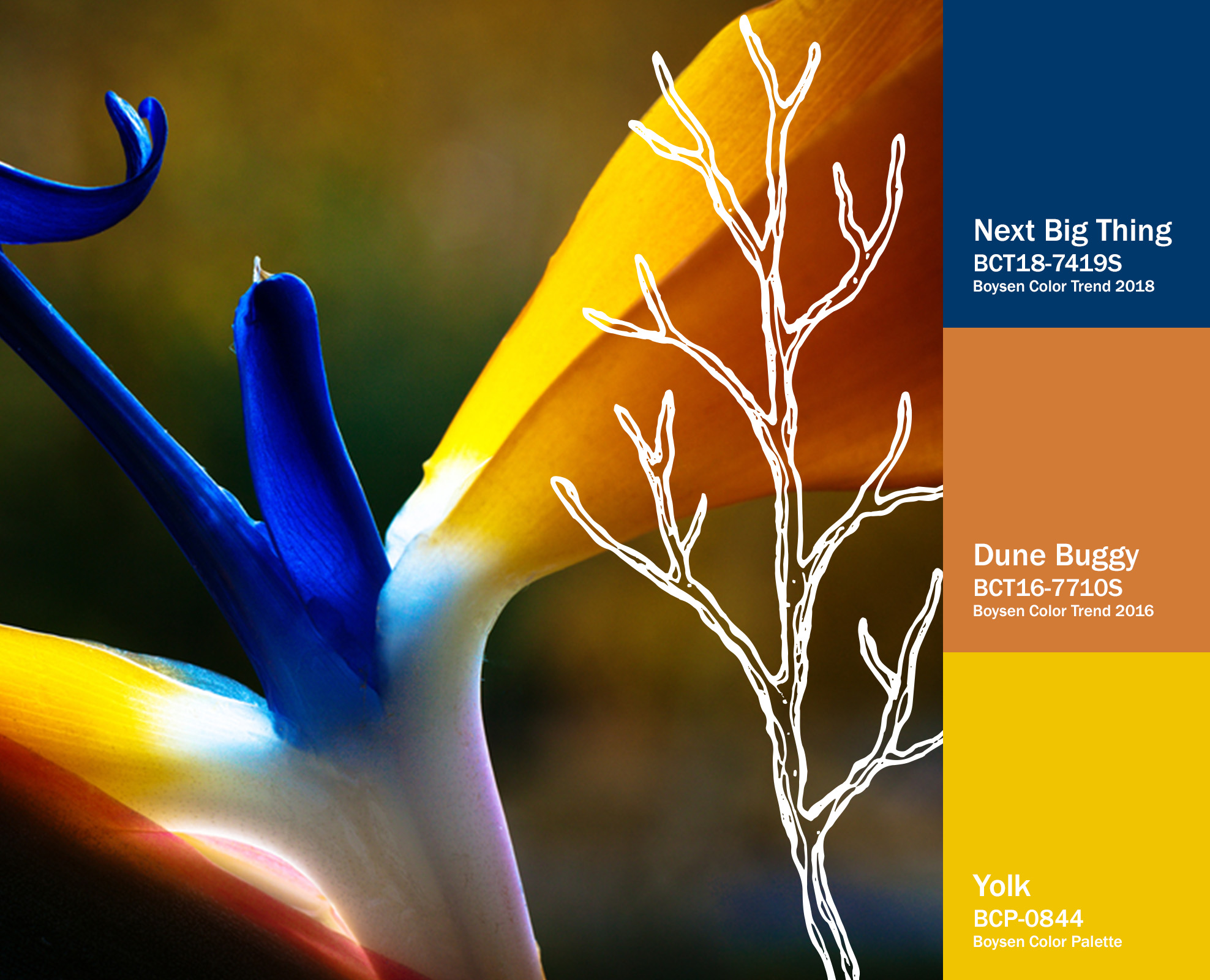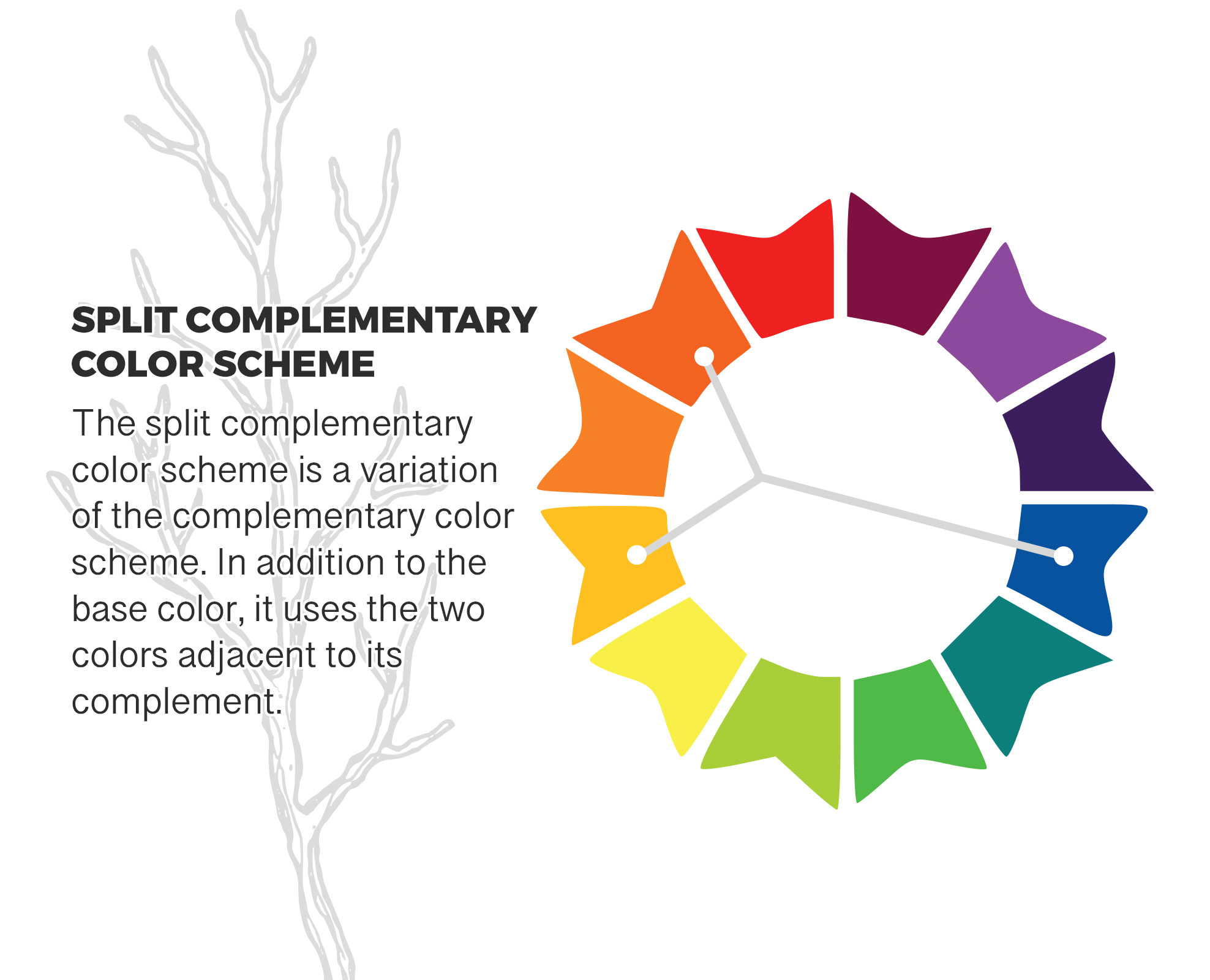 I once had an art professor who taught me how to paint. He didn't have it easy teaching two recalcitrant students. I noticed that he really liked this color scheme (or maybe I was just imagining things).
This close-up of a strelicium flower, more commonly known as Bird of Paradise, is a variation of the complementary color scheme known as split complementary. There is one cool color (base color) and two warm hues. This scheme can also have one warm one (base color) and two cool hues. Use the base color as your main color and the other colors as your accent colors.
This is easier to balance because you have more room to play with the warm and cool colors. Make it more interesting by adding monochromatic shades of all colors.
Square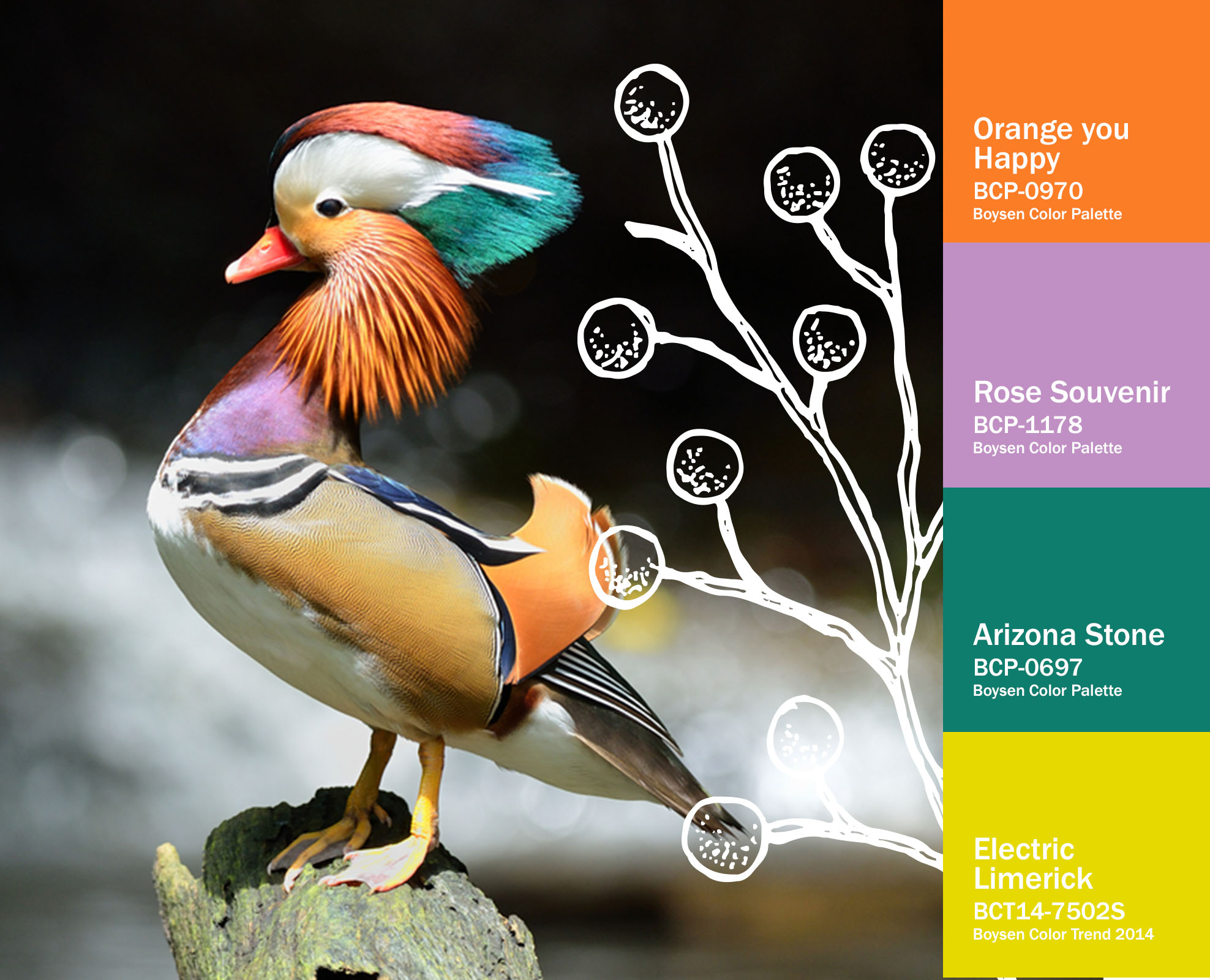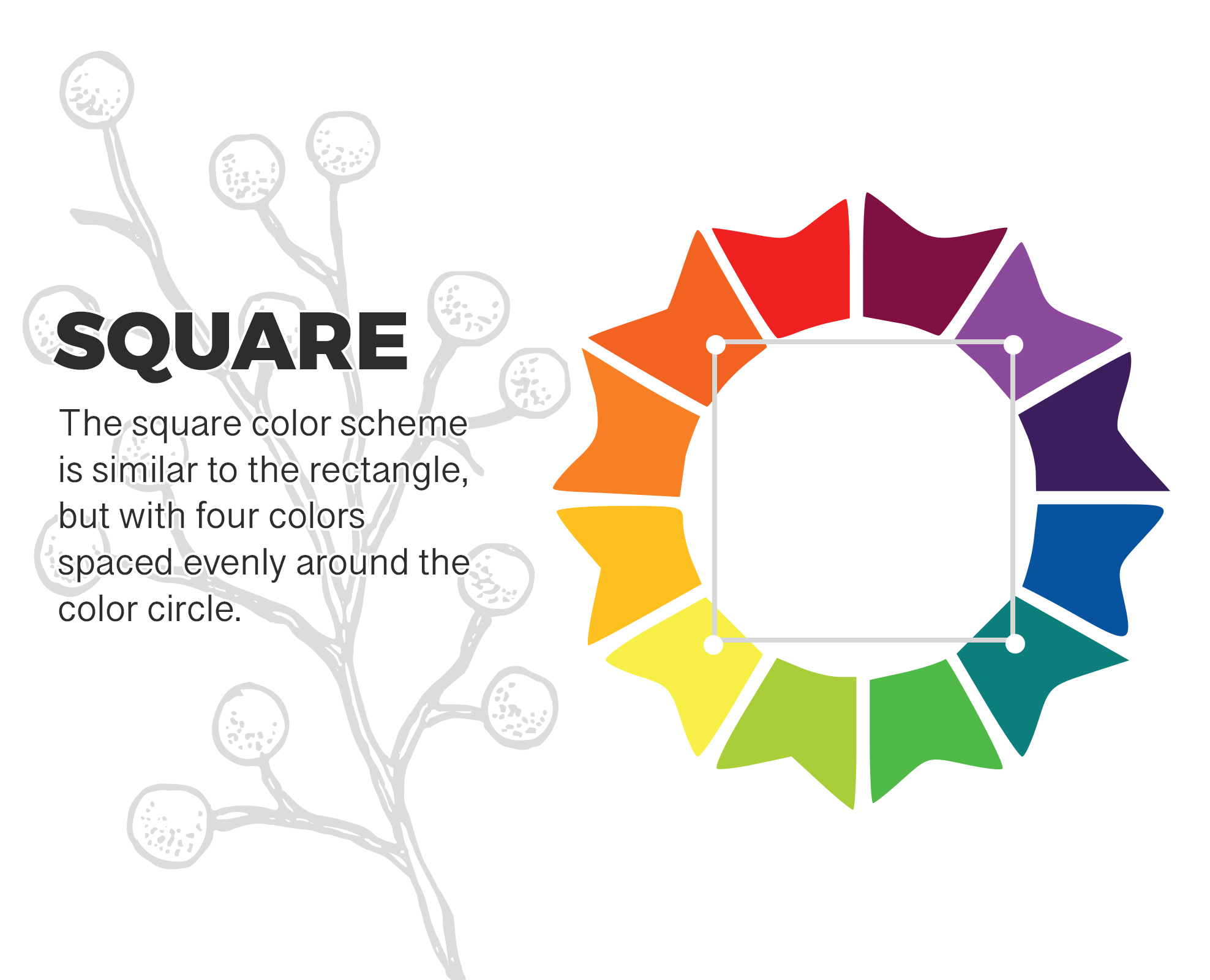 Quack! This beauty is a male mandarin duck, a native of China and Japan. The female is not colorful. A drake and a hen are a symbol of fidelity and gifted to Chinese couples on their wedding day. But it is the nature of ducks to pair for only a season, then find a new partner when the new season rolls in. Or it can also happen that when the ducklings hatch, the male leaves the female to take care of the kids on her own. So much for fidelity. Enough trivia.
The mandarin duck's glorious plumage has a square color scheme, with the four colors evenly spaced in the color wheel.
The square color scheme is best used when you make one color out of the four the dominant one. Then, balance carefully the warm and cool colors in your design.
Tetradic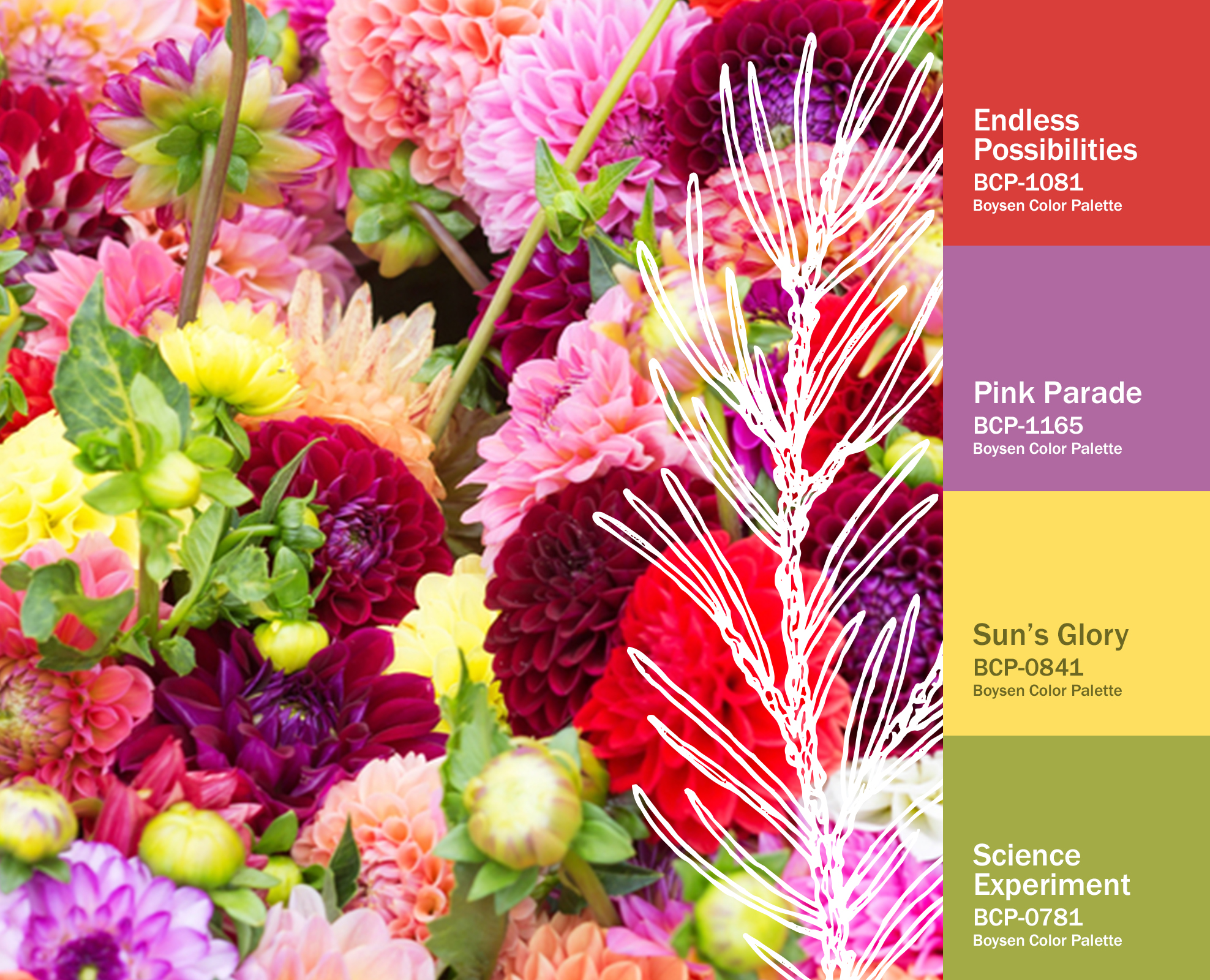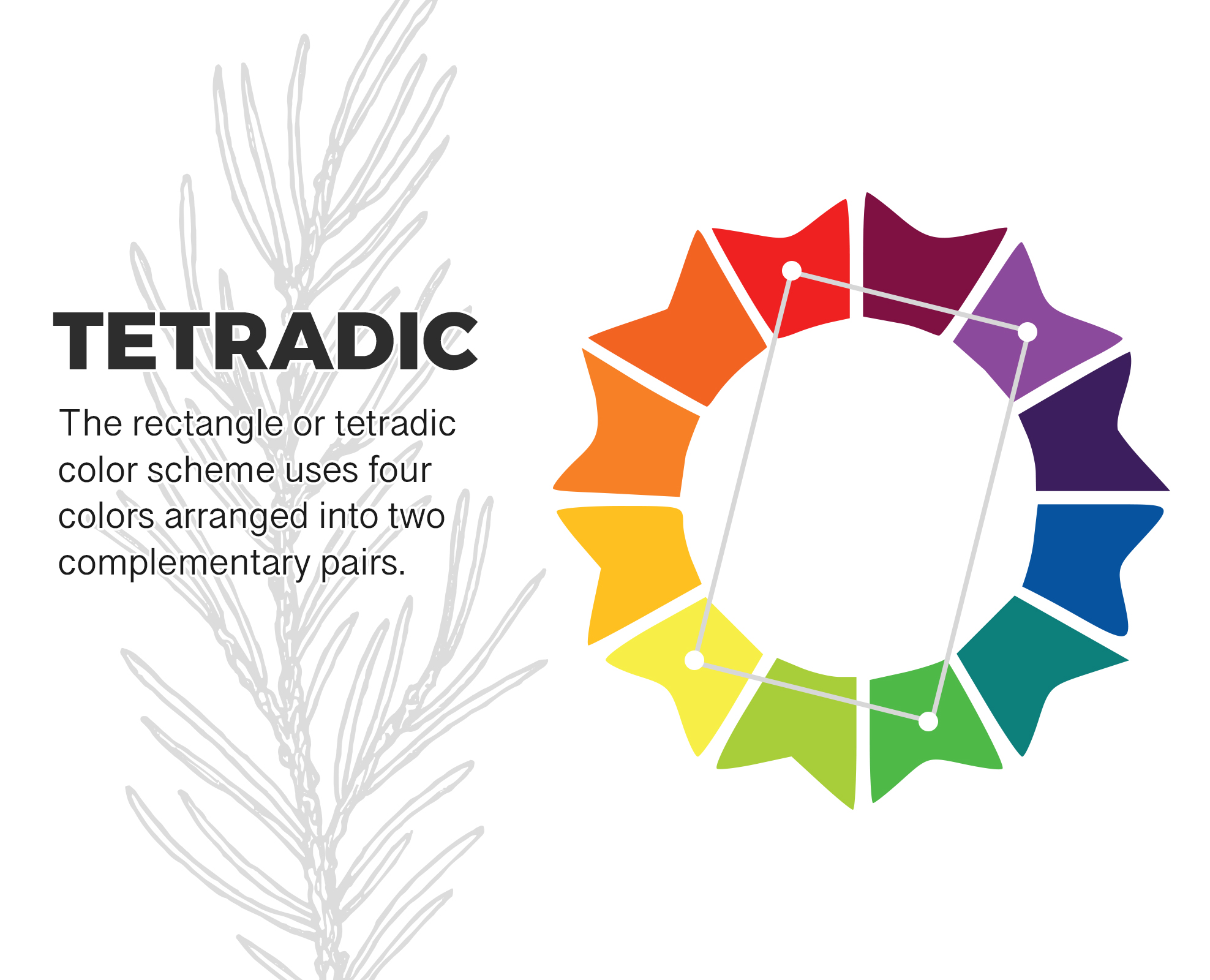 Colorful dahlias and chrysanthemums give a summery and vibrant vibe. In the above image, you have a bouquet in a tetradic or rectangle color combination. These are two sets of complementary colors red-green and purple-yellow.
Similar to a square color scheme, use one color as the dominant color in a room, and have the other three as accent colors. Make sure you balance the warm and cool colors well.
Triadic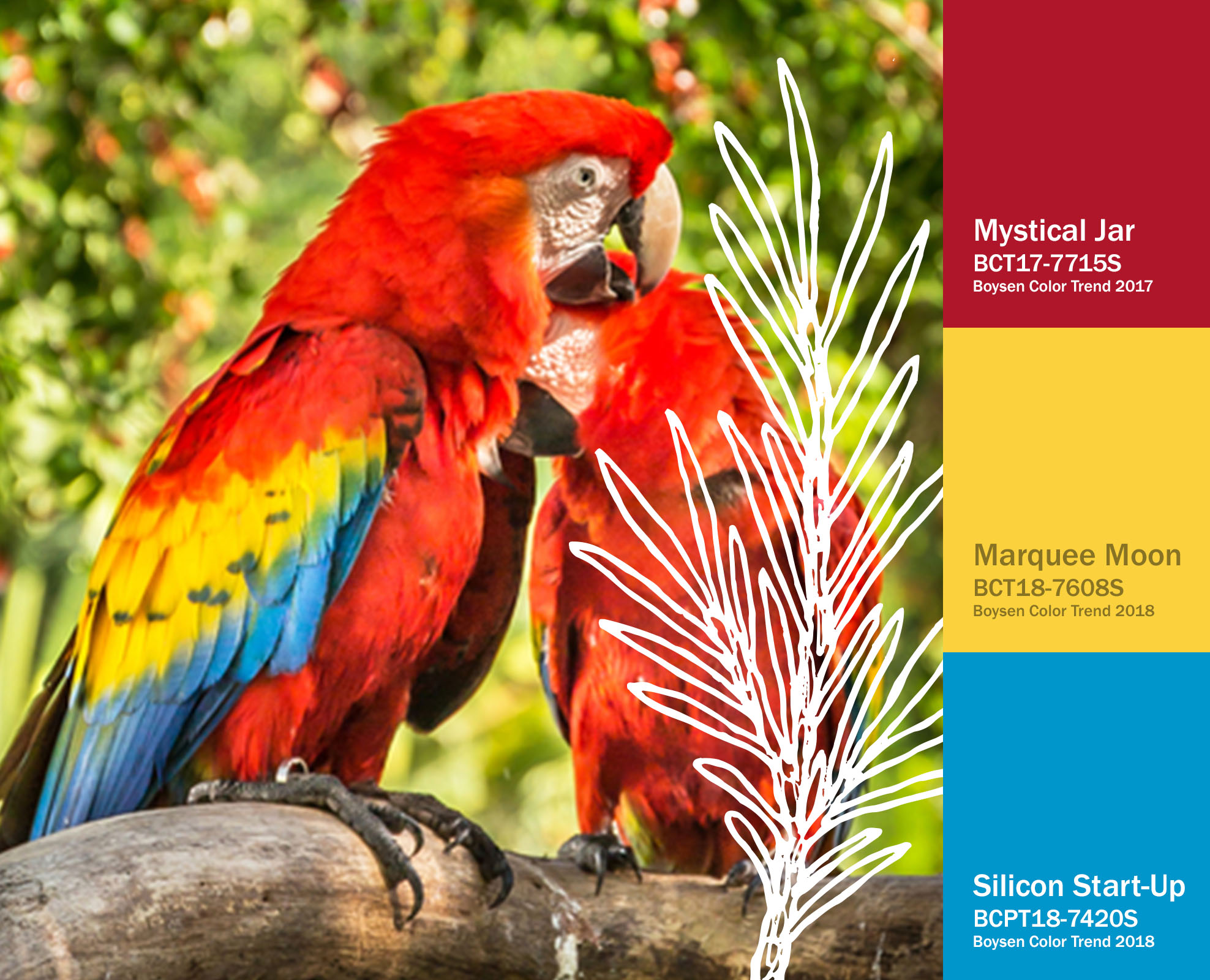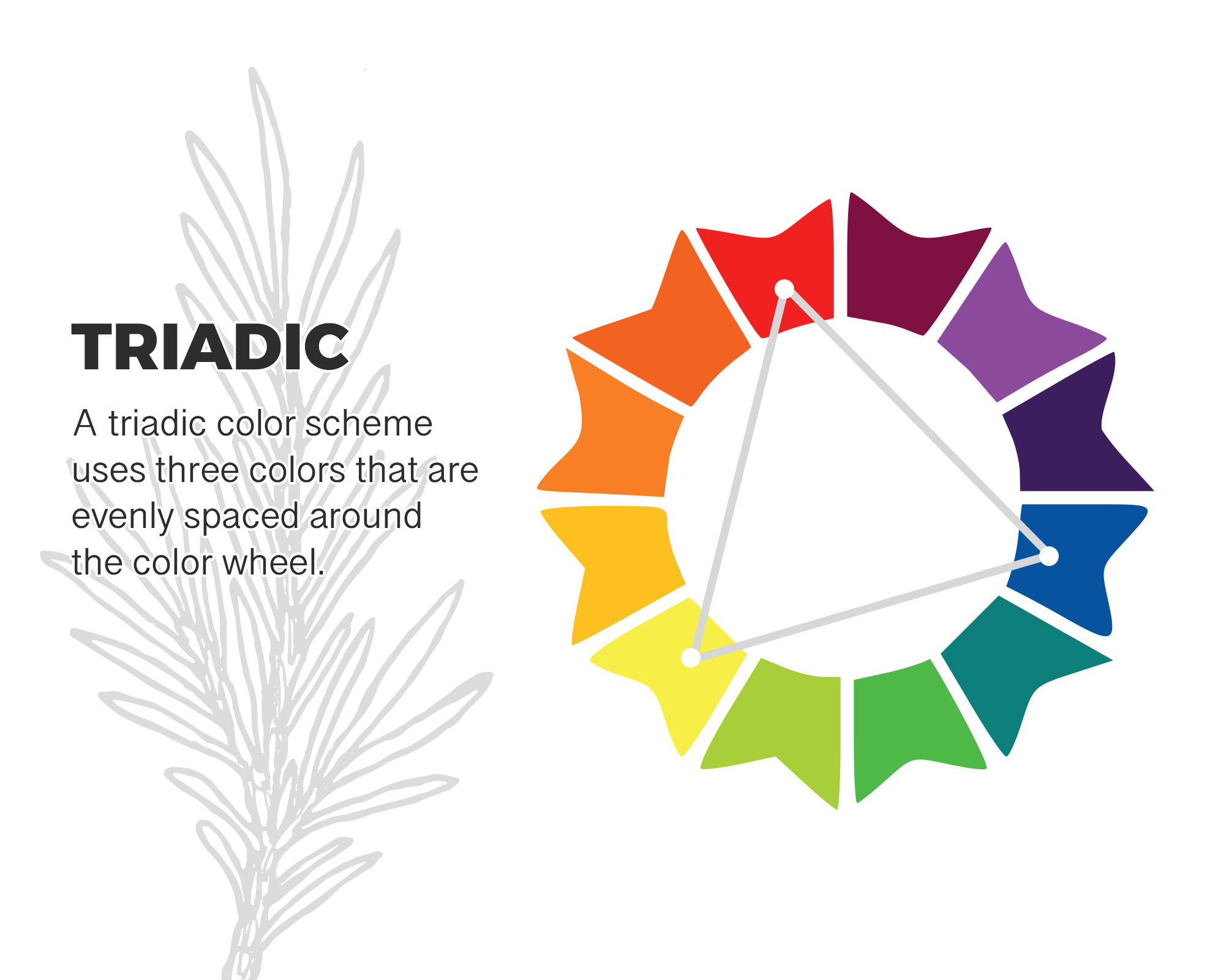 These are scarlet macaws, colorful parrots from Latin America. Not all macaws have this triadic color scheme (of red, yellow and blue), but all have bright colors. Some have purple, yellow, green, or orange feathers, usually in different combinations. Many tribes in that region believe that macaws bring healing through color and light.
This vibrant and energetic color combination is difficult to balance. But a Bolivian architect Freddy Mamani is changing the skyline of El Alto with his New Andean Architecture and bright colors. Click the link to see photos of his works.
Vary Tints, Tones, and Shades of a Color
You don't have to limit yourself to primary, secondary or tertiary colors, as shown above.
Change the value (lightness or darkness of a color) and saturation (purity and intensity) of the colors and you will get a still colorful but more interesting mix.
You change the saturation of a color if you change its tint (+ white), tone (+ gray) and shade (+ black).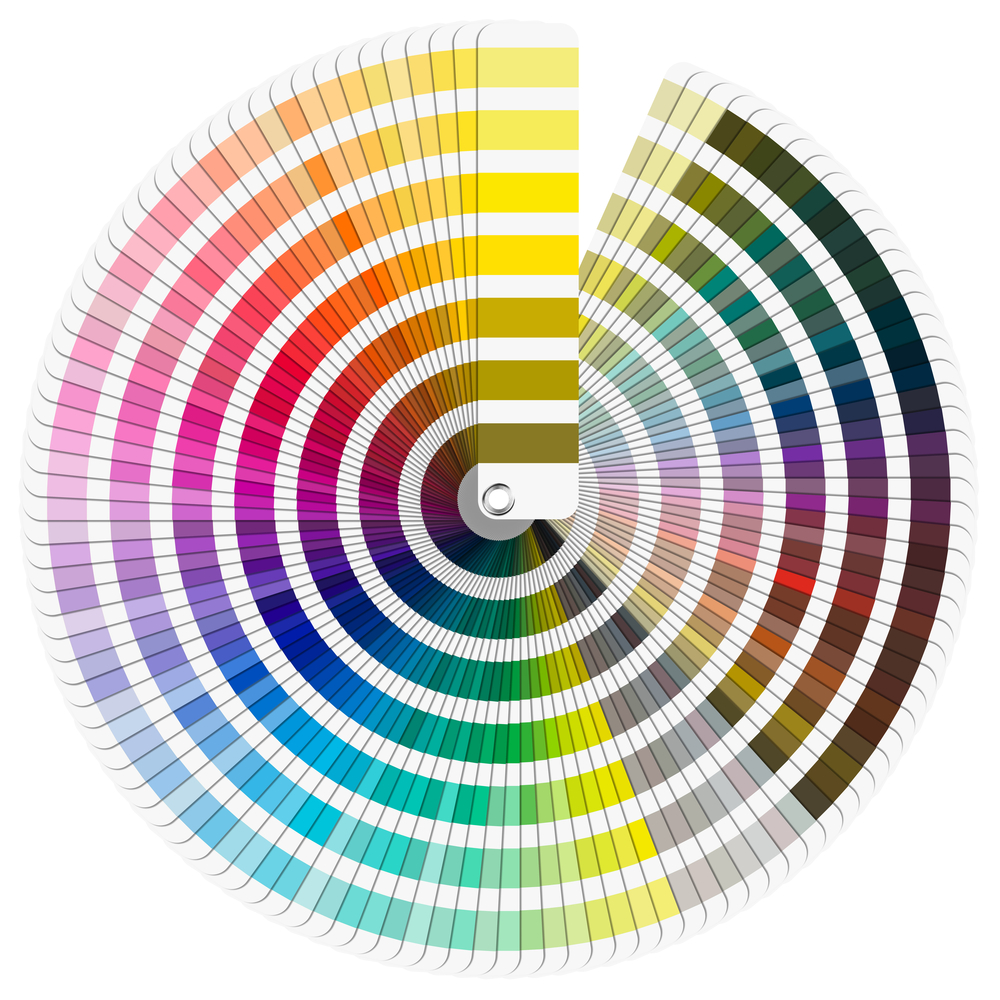 To help you choose, check out the available swatches in our Mix and Match Stations.
To build your own color palette, choose a color scheme as shown above. If you still don't feel confident, then you can also choose from the ready-made color palettes which we've put together since 2015. Visit our Boysen Color Trend website.
Photo Inspirations
View this post on Instagram
This exterior shows an analogous color scheme of siennas—burnt sienna (deep red), quinacridone sienna (orange), and light sienna (ochre). The color scheme looks stunning against the blue sky.
View this post on Instagram
High impact! That's what you get with a complementary color scheme. The warmth of red orange against the coolness of blue grey creates a balance. The combination brings out the intensity of each color.
View this post on Instagram
The walls are painted using a split complementary color scheme of orange, yellow, and blue.
View this post on Instagram
This iconic Gerrit Rietveld chair had a makeover with a tetradic color scheme. The original is red and blue with yellow accents, hence, it is also called the Red and Blue Chair.
Whether in the original colors or in these new hues, this colorful chair stands out anywhere you put it. But it would have more impact if you let it stand alone.
Get Inspired With This Color Scheme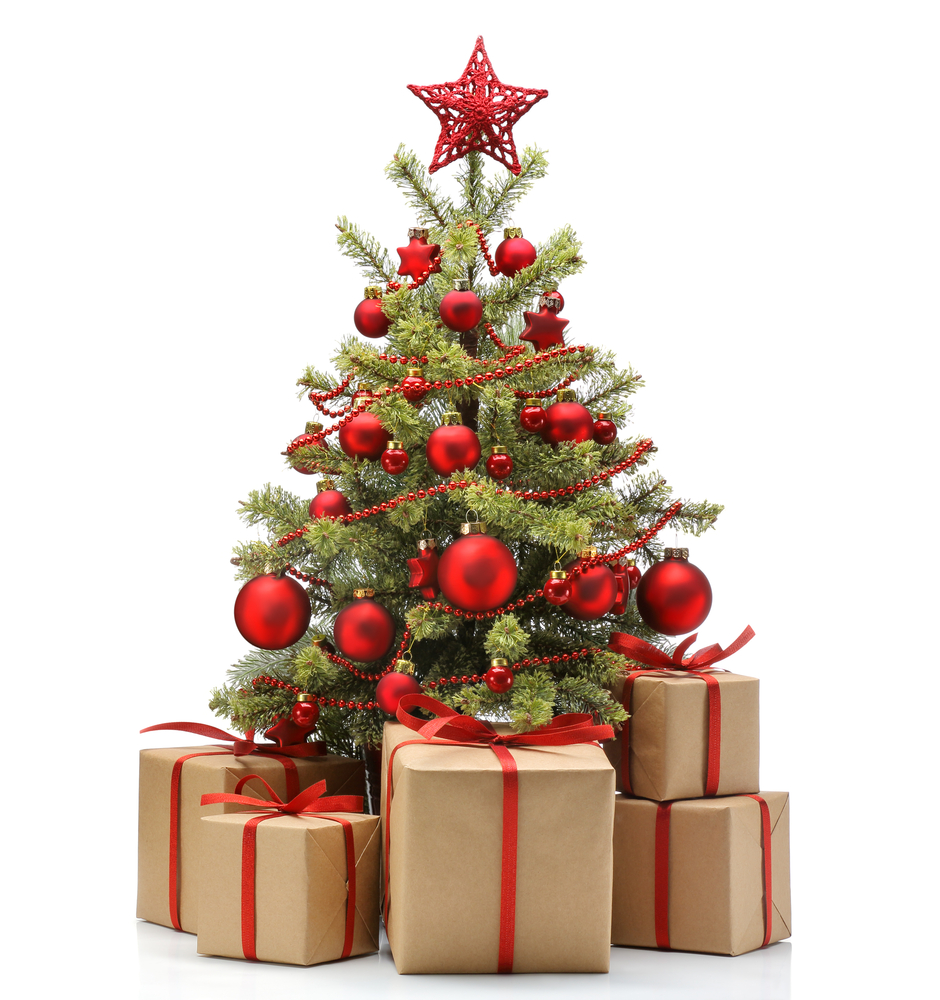 And because I cannot resist, here is a red and green Christmas tableau. The red and green color combo (complementary color scheme) is a classic and it never fails to cheer me up.
I've been seeing all these memes on socmed (and I'm sure many of you have too) of Jose Mari Chan peeking out from one side of the image. I can almost hear his iconic "Whenever I see girls and boys selling lanterns on the streets ?…"
A friend has her Christmas tree up now. She wrote in her FB page, "So, it was a wise decision pala last January not to dismantle you at all. Hello again
!
…"
It's not only in the Philippines that Christmas is starting early. There are more people who have taken out their Christmas baubles from storage, and have started decorating early to have something to lighten the dark mood brought about by this pandemic.
Explore colorful combinations for a happy and joyful home vibe. To keep abreast of color inspirations, subscribe to Let it B by clicking on the green button above.