A long-time advocate of green initiatives, Boysen Paints has always been proud of having produced the world's first-ever air-cleaning paint with CristalACTIVE photocatalytic technology. Being such an innovative product, KNOxOUT was bound to catch attention—not just locally but internationally as well.
Today, more than a decade after it was first launched in 2008, Boysen is honored to have KNOxOUT used in air-cleaning projects all around the globe. Applied on a wide range of surfaces, it's used on everything from building exteriors and walls along major thoroughfares to carparks and colorful murals.
EcoEvolution in Poland
One prime example is EcoEvolution in Poland. EcoEvolution is a non-government organization dedicated to bringing cleaner air to urban spaces. They've carried out stunning large-scale painted artworks using Boysen KNOxOUT in cities like Warsaw, Kraków, and Wroclaw often involving different members of the community including local artists and residents of the area.
Naming just a couple of notable projects, EcoEvolution has partnered with the German Tourism Office which involved a total of 10 murals equaling 510 square meters, and international private companies like Luxoft for a 250 square meter mural.
EcoEvolution plans to cover 10,000 square meters with air-cleaning paint in two years and Boysen KNOxOUt has been and continues to be instrumental in helping them reach this goal.
All Star Murals by Converse
For a large-scale, multi-city completed project, there's All Star Murals by international shoe brand Converse. The goal was to design and paint murals all around the world that bring to light social issues in an effort to spark conversations within their respective communities.
It involved more than 20 cities and sought the help of local artists. "Through the use of art, these murals are a platform for creatives to share how they are driving progress for race, gender and social equality," says Converse on their All Stars Mural website.
The project brought colorful murals to places like Bangkok, Warsaw, Belgrade, São Paulo, Santiago, Sydney, Lima, Johannesburg, Jakarta, and, of course, Manila. These cities used Boysen KNOxOUT for their public artwork.
In Manila, the murals are located along Recto Avenue corner Jose Abad Street and tackle environmental issues, inclusion and visibility for the LGBT community, and solidarity.
Aire in Peru
Hopping over to Peru, environmental company Aire has been using Boysen KNOxOUT since 2014. The air-cleaning paint has been used in many of their projects not just in their home country but also outside of it including one in Miami, Florida, and several in Colombia.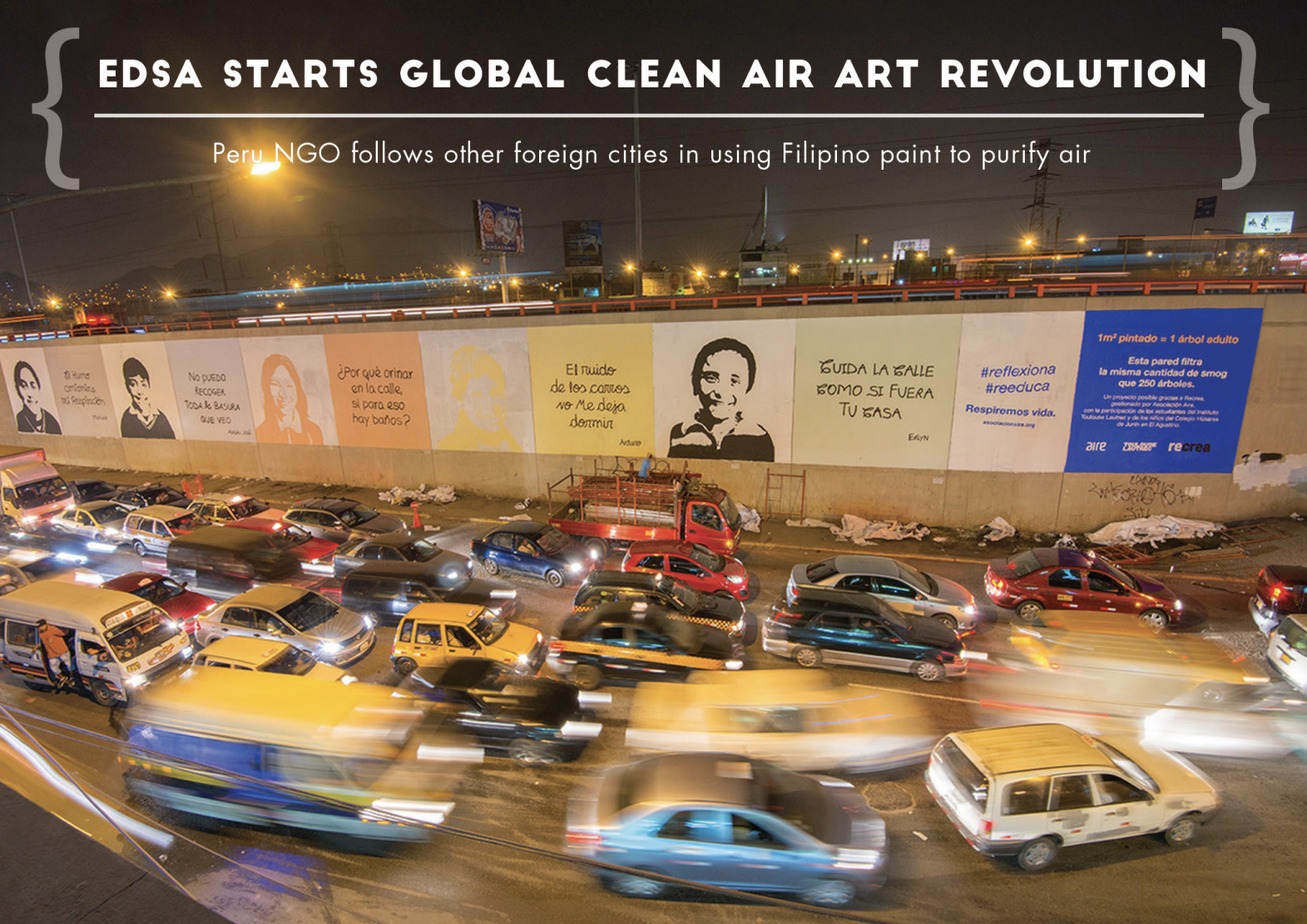 Aire has painted murals using KNOxOUT beside major thoroughfares where the volume of vehicles can get heavy and in schools where the public art can serve as a practical solution to air pollution while also adding color and liveliness to the area.
Aside from its air-cleaning capabilities, Aire has also lauded the paint product's self-cleaning properties on its social media account. Dirt particles cannot easily stick to the coating and are simply washed away whenever it rains. No need to repaint.
Local Projects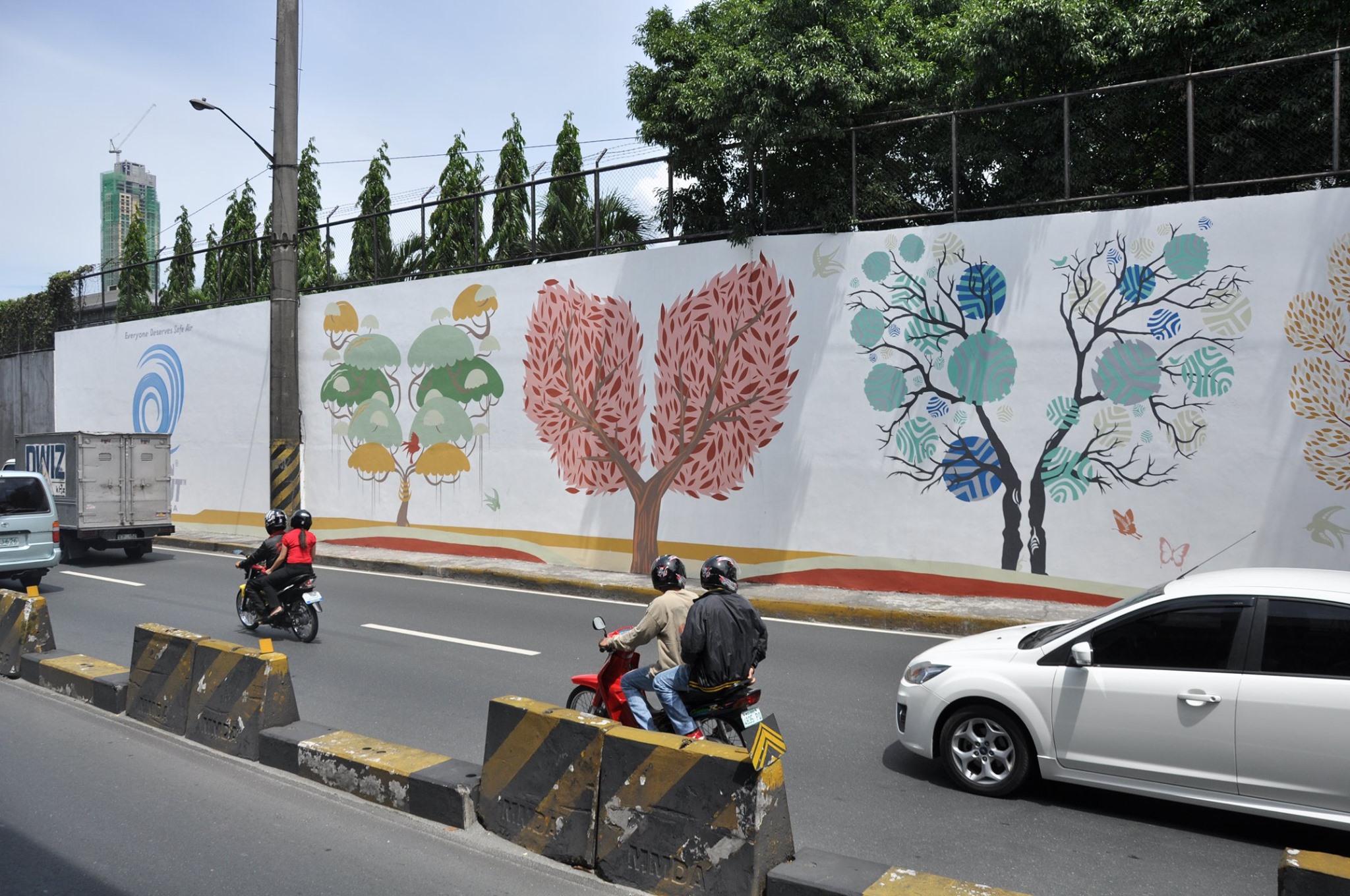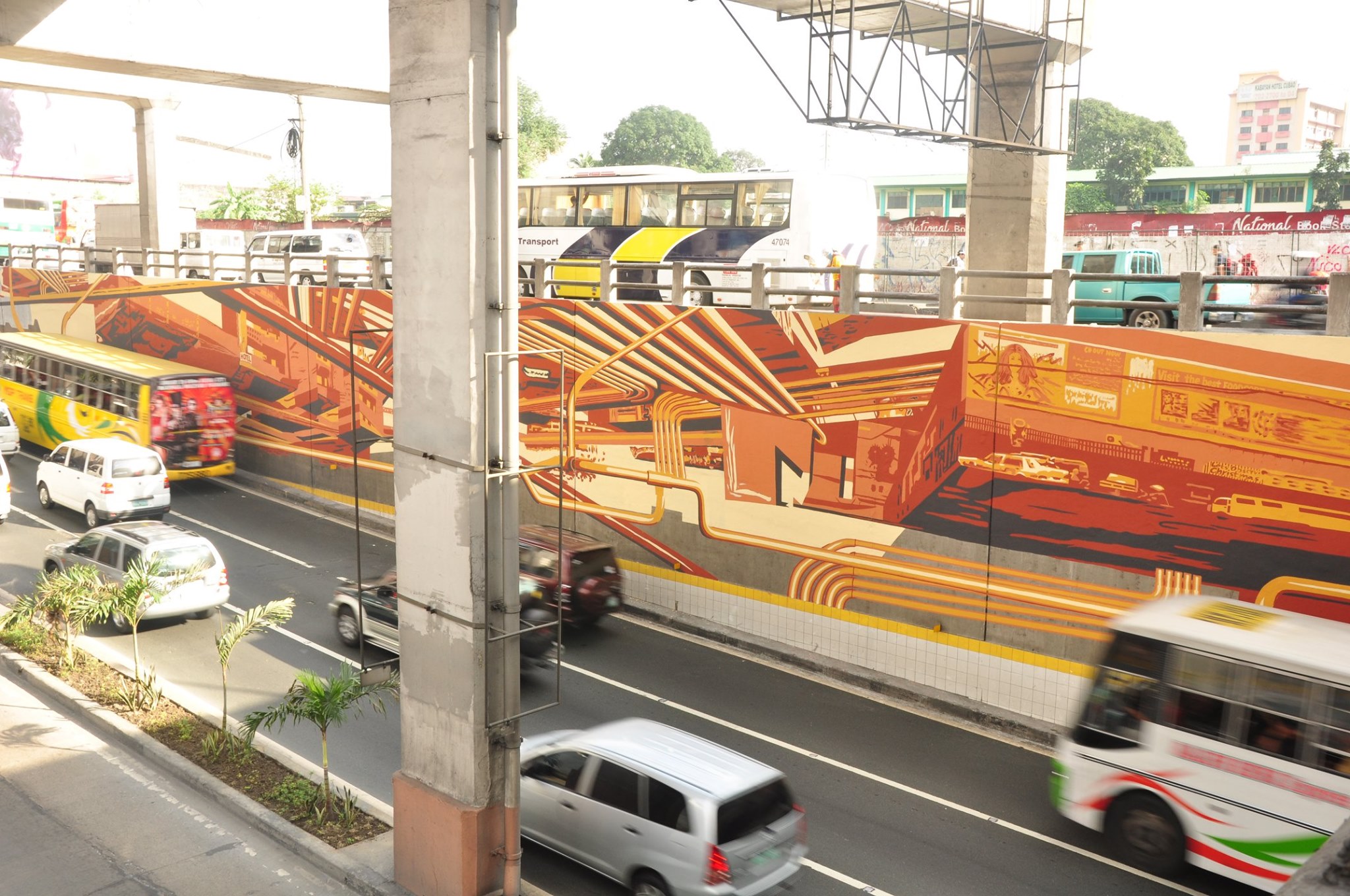 Heading back to the Philippines, the most ambitious local KNOxOUT project to date is the Boysen KNOxOUT Project: EDSA in Manila. Carried out in 2012, this was the start of the concept of large-scale, air-cleaning artworks. The project involved eight murals each covering about 1,000 square meters. One 1,000-square-meter artwork neutralizes the harmful emissions of 10,000 cars daily.
For more recent projects, the air-cleaning paint was used by Japanese clothing brand Uniqlo for the exteriors of two of its roadside stores in the Philippines.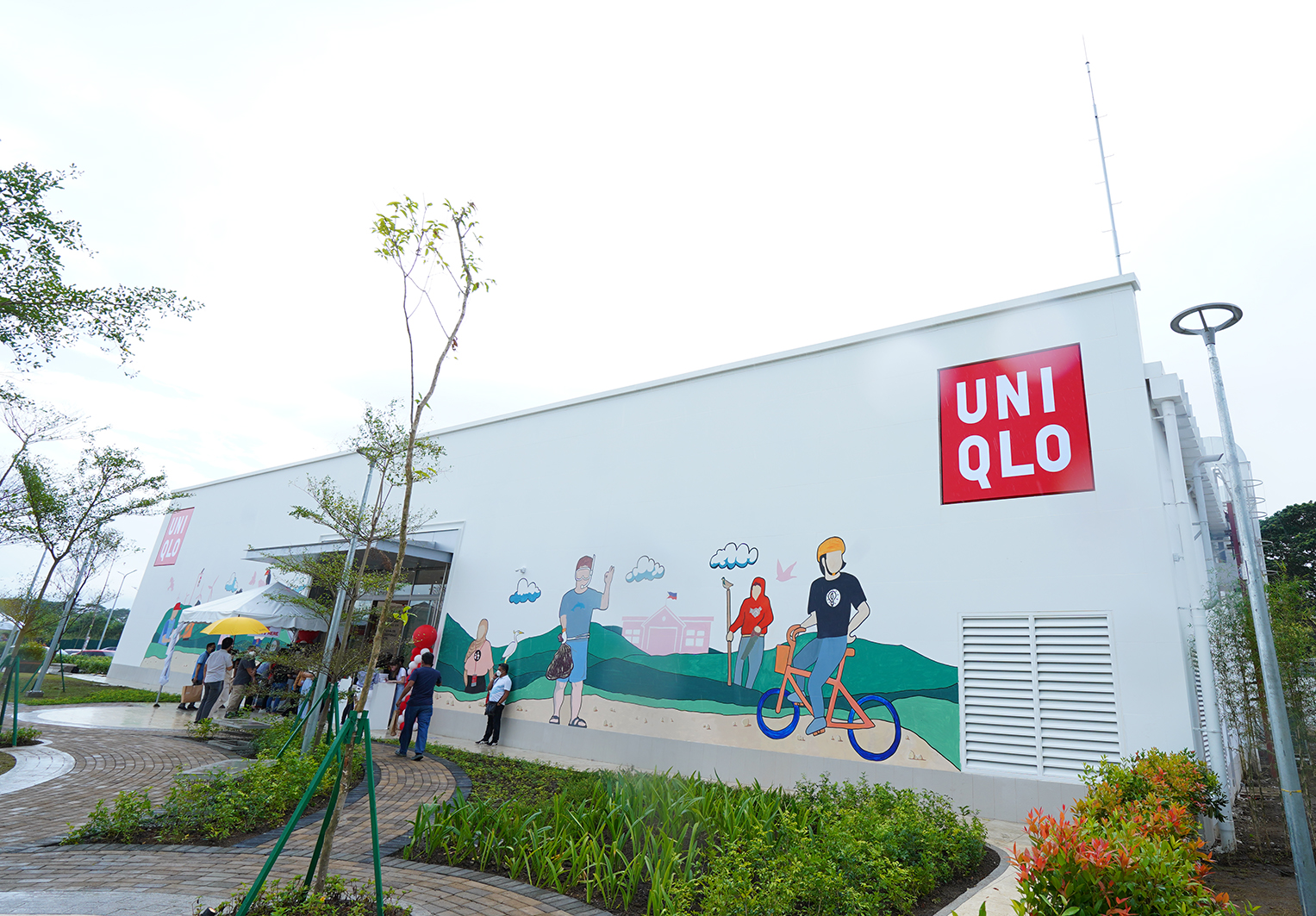 The first branch opened in November 2022 in Santa Rosa, Laguna, and features other green initiatives including a clothes reusing and upcycling station, a pedal power charging station, and a kids' active zone. The second branch is located along Sumulong Highway in Marikina and opened in March 2023.
With KNOxOUT, the store's painted exteriors now use light energy to break down noxious air pollutants, converting them into harmless substances, helping shoppers and employees alike breathe easy.
About KNOxOUT
KNOxOUT was developed by Boysen as a direct response to air pollution from vehicle exhaust fumes. Vehicle exhaust is a major contributor to air pollution. The pollutants, composed of nitrogen oxides (NOx) and other volatile compounds, released in the air are harmful not just to the environment but also to human health.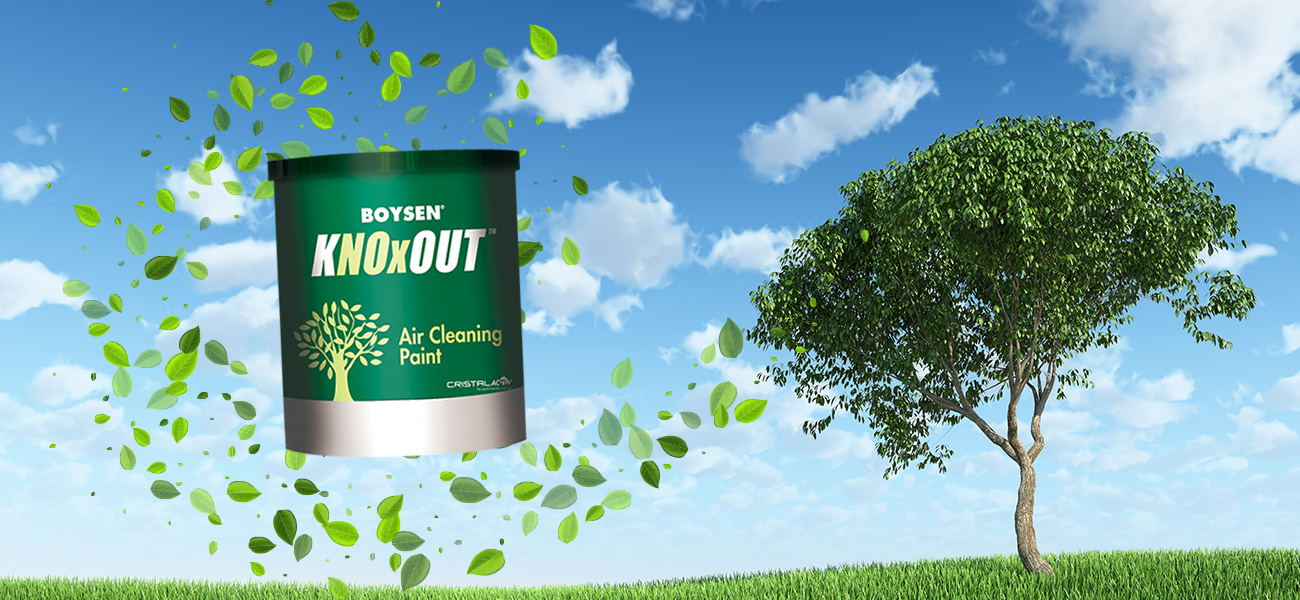 Using CristalACTIVE photocatalytic technology, Boysen KNOxOUT is able to clean the air of these pollutants. When exposed to light and moisture, the air-cleaning paint breaks down and converts airborne toxins, including NOx, into harmless substances.
Aside from those previously mentioned, KNOxOUT has also been used for various projects in Hong Kong, Malaysia, Singapore, Thailand, Cambodia, Japan, Saudi Arabia, Iran, Germany, the Netherlands, Denmark, France, the United States of America, the United Kingdom, and Mexico.
To learn more about Boysen KNOxOUT, head to www.knoxoutpaints.com. For questions and inquiries about Boysen Paints products, send an email to inquiry@boysen.com.ph.