Boysen is a proponent of the environmental movement and has several green efforts. We invite you to join us by supporting Earth Hour 2018. What do you need to do? Just switch off your lights for an hour from 8:30 to 9:30 tomorrow night (March 24).
At Boysen, we continue with the green efforts which we started years ago. For us it goes beyond just lights out for an hour each year. To quote one of our engineers, "Reducing our environmental impact is something that runs through the veins of this company."
Green Efforts by Boysen
Serious initiatives were started several years ago to develop paint products that help save the environment and that address climate change. We also streamlined manufacturing processes to make them sustainable. Here are the Boysen green initiatives.
Paint Innovations
KNOxOUT Air Cleaning Paint

To improve air quality especially in our cities, Boysen developed the first air cleaning paint in the world called KNOxOUT. The innovation is a collaboration with one of the biggest global chemical suppliers, using the CristalACTiV™ photocatalytic technology. It helps reduce air pollution (high NOx levels) found in built-up areas and indoor car parks.
Antibacterial Coatings Healthy Home and Virtuoso
Aside from KNOxOUT, Boysen manufactures two other antibacterial coatings, Healthy Home and Virtuoso, which contain an ingredient against bacteria, mildew and fungi.
Healthy Home is ideal for walls and ceilings in bedrooms, kitchens, bathrooms. It's also advisable to use in damp and humid areas where an added level of protection against microbes is desired. This is a good paint to use in residences, medical facilities, nursing homes, schools, day care facilities, and food commissaries.
Virtuoso is Boysen's high-end architectural coating that gives an easy-to-clean matte, silky finish. The ingredient Teflon gives the paint its easy-to-clean feature.
Cool Shades
The roof paint Cool Shades, helps bring down energy costs. The paint utilizes the technology of infrared-reflecting pigments that repel infrared light before it turns into heat. Now that summer is almost here, maybe it's time for you to consider painting your roofs with Cool Shades. Especially with the rising energy costs, this is an investment to bring down your energy bill. You save money while contributing to global efforts to save our planet.
Green Paint
Lead-Free Paint
Highly developed countries like the U.S. still use lead in paint manufacturing. This is also the case in developing countries to a greater extent. Quoting a recent (February 24, 2018) article in The Economist, "One of the most enthusiastic advocates for the introduction of a lead-paint ban in the Philippines was Boysen, the country's biggest paint firm, which began to remove lead long before regulation was introduced."
Boysen has been manufacturing lead-free paint since 2007.
Mercury-Free
Mercury is a toxic chemical that causes health risks, which is the reason why Boysen products are 100% mercury-free.
Just recently, the Department of Environment and Natural Resources – Environmental Management Bureau (DENR-EMB) and the watch group Ecowaste Coalition are looking into the provisions of the Minimata Convention on Mercury. We fully support this effort to create a healthy environment for all of us.
International Accreditation in Sustainability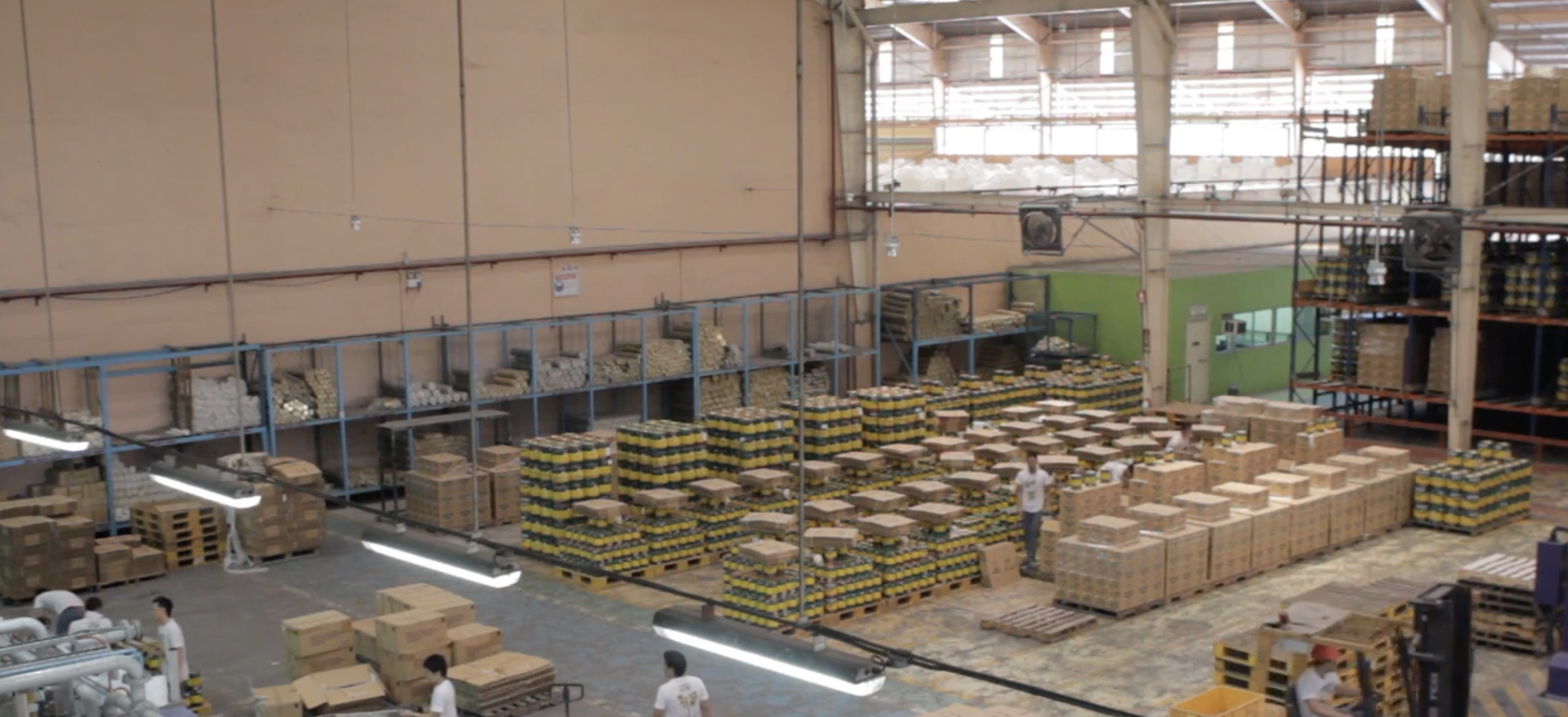 Sustainable Manufacturing Process
Boysen follows a closed production manufacturing system for minimal dust dispersal. Boysen also follows the country's first-ever zero-generated waste water program. In addition, Boysen factories recycle 98% of its total waste. In 2013, the company earned the Dutch CBI Inspirational SME Award in 2013 for the category Planet.
Responsible Care Accreditation
The company is the first and only paint company in the Philippines accredited with Responsible Care. It is the global chemical industry's initiative to improve an organization's health, safety, and environmental performance.
Green Seal Compliance
We comply with the GS-11 standards for VOCs found in paints and coatings called the Green Seal because we want to help create a sustainable world in terms of the environment and health. We promote cleaner air by manufacturing water-based coatings that are within the international VOC limits.
VOCs are volatile organic compounds that get released into the air as paint dries. Striving for a Green Seal compliance means that we want our paints to contain no cancer-causing agents, reproductive toxins, or heavy metals.
Other Efforts
Boysen Plastic Paint Buckets
While the contents of the Boysen plastic paint buckets are of high quality, so are the paint buckets themselves. They are made of 100% virgin plastic which means that they are 100% recyclable.
Lights Out at 8:30 pm on March 24, 2018
Boysen is aware that its green efforts benefits all of us.
Let's do our bit for Mother Earth. Turn your lights off tomorrow night!