An interior design style called colorful minimalism is making a comeback, although some people would argue that this is a new trend. Even graphic design for websites or packaging sport this more colorful style where happy hues are incorporated into the neutral Scandi and Japandi designs that have a restful zen aesthetic. Our homies are familiar with this calm and cool style since it is very popular with today's Pinoy homeowners who count themselves in #teamputi.
Read How to Make a Room More "Maaliwalas".
What is different about colorful minimalism is that yes, the canvas is Scandi with light neutral monochromatic colors, but there are pastels added to the mix. The background palette is perfect for adding a color or two. Some say it is because people are ready for fun and lightness after the two years of pandemic protocols. Optimism is in the air, which the Boysen Color Team had predicted with their fearless move to give the name FLOURISH to its Color Trend 2022/23.
Important tip: Use pastel colors to change the mood of Scandi interiors into something that is restful to more bubbly. Stay away from highly saturated colors. Neon is also a no-no! Keep the color combo easy and fun, not stark and intense.
Here are five ways you can interject the style of colorful minimalism in your home.
1. Color in Furniture and Cushion Covers
See the feature image? Throw pillow covers are so easy to change and do not cost much. Yet, these will immediately bring in the change that colorful minimalism calls for. If you need to buy another sofa or renew the existing one, then choose one (or a fabric) in a pastel color. Make sure the upholstery is durable and easy-to-clean. If you can remove the fabric easily because it uses zippers or velcro, so much the better. Then, you can have it laundered regularly.
2. Graphic Wall Art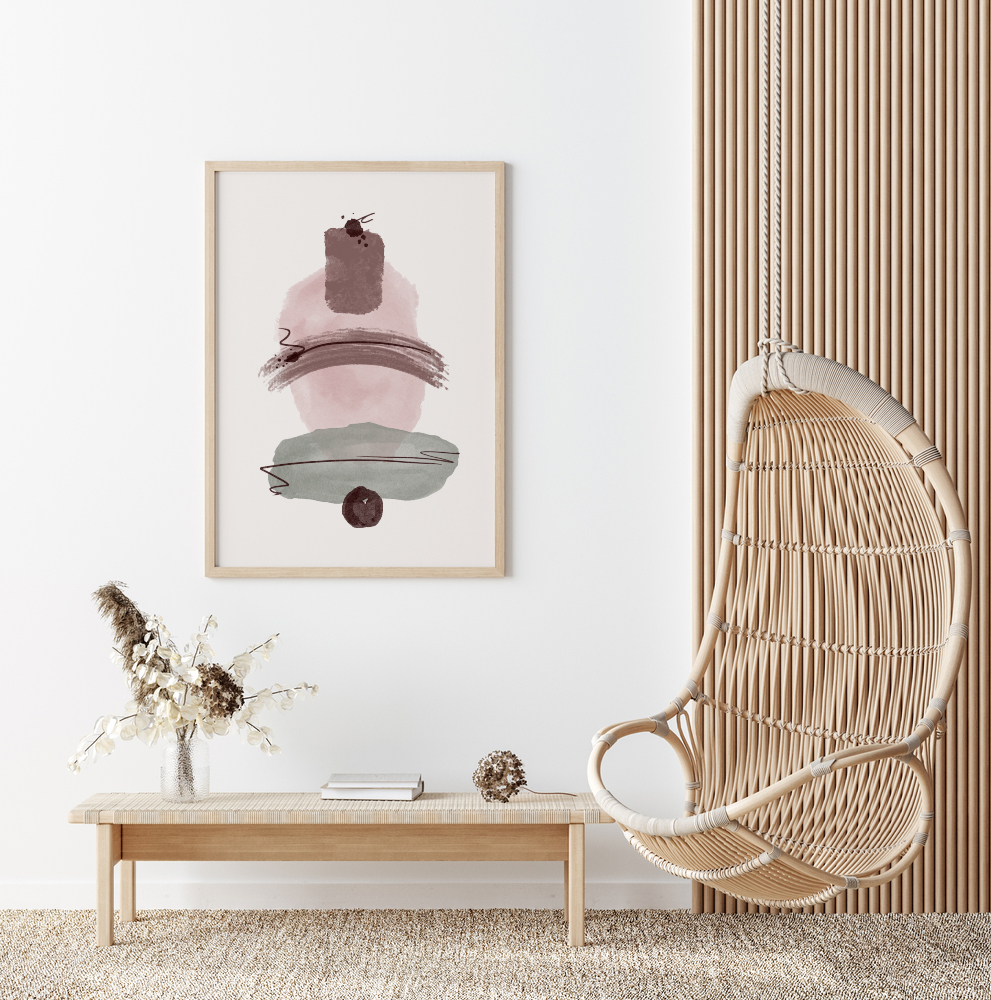 You don't need to change the color of your white or light neutral-colored walls.. Just add an artwork in pastel colors. It's a tinge of color you are after, not a big rainbow splash. There is a pastel palette in the post Paint Rainbow Colors on Your Walls. Check out the sweet pastel colors in that palette for some color inspiration.
3.  Group pastel-colored accessories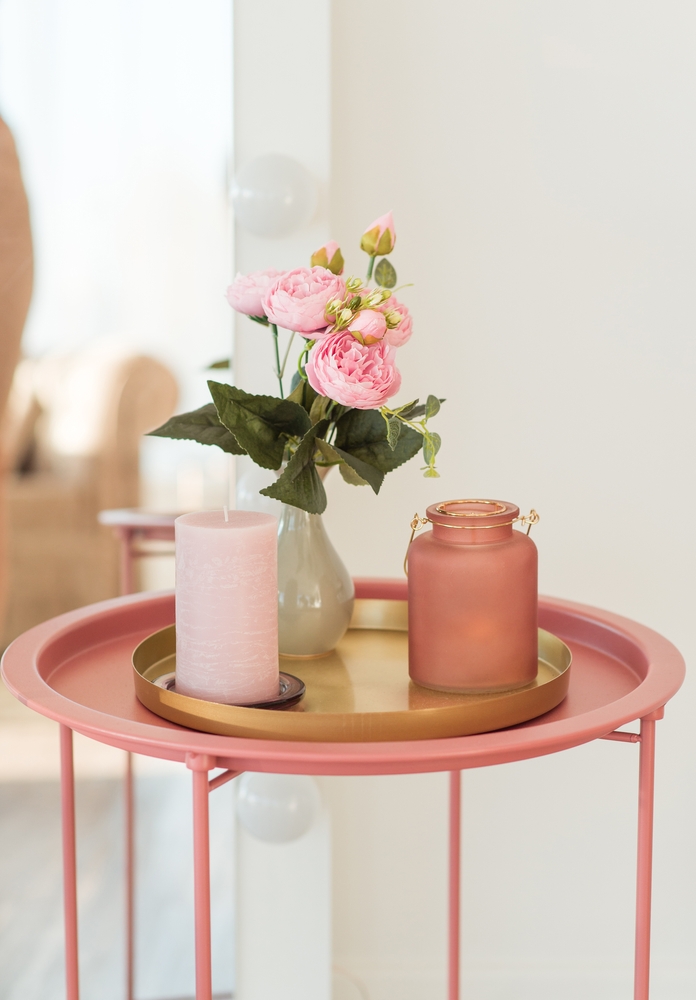 Get a small furniture in a fun hue like this side table. Make a grouping of some items to brighten up a corner. You will be surprised how powerful the pull of pastels can be in neutral surroundings. Keep the restful ambience of the room by choosing simple shapes in a monochromatic palette.
4. Blooming beauties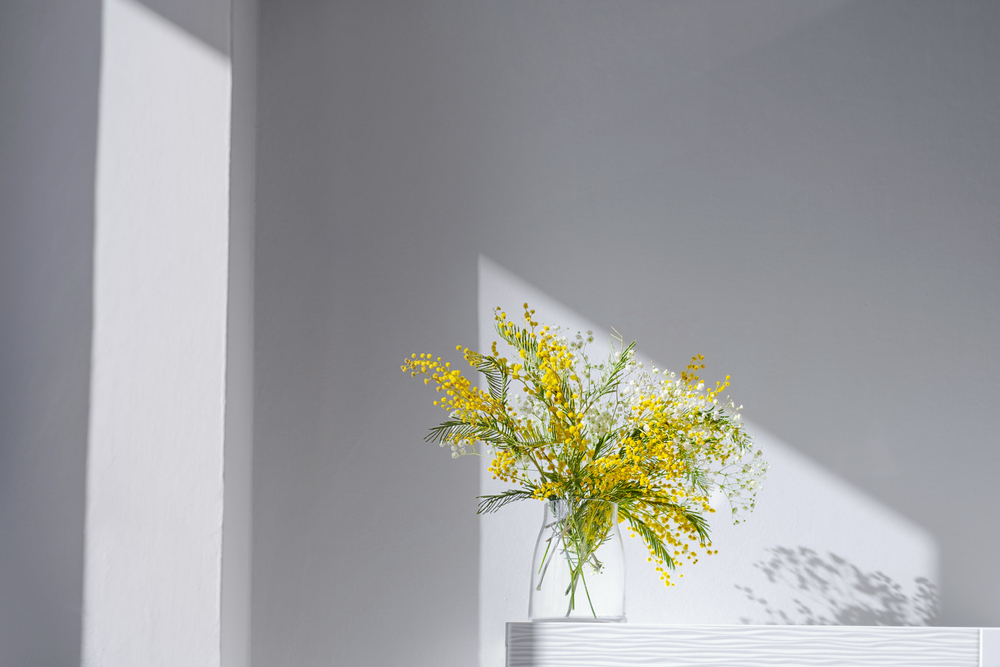 Bring a cheerful feeling into your home with some beautiful flowers. Put them somewhere in the room where you want something light and fresh.  You can either stick them in a clear vase or bring a potted flowering plant in.
5. Pastel Accent Wall

Paint one wall a different color using any of the pastels in the palette. Or if you want to mix your own pastel color, learn how in this video.
If you can't be bothered to mix your own color, you can always have one mixed for you in any of our Mix and Match Stations. Another place that would be worth visiting if you want to explore colors would be The Color Library. You can even buy 200 mL cans if you want to first try out the colors on your wall.
Read Scandinavian Inspirations in The Color Library.
For more paint color inspirations and interior design trends, subscribe to Let it B | MyBoysen. Just fill in your email address in the Subscribe box on the upper right and you'd be kept in the loop quickly.