Mosquitoes are not just annoying pests that cause itchy bites, they're disease carriers too. With the rainy season upon us, we have to be vigilant about the protective measures we can do to make sure our homes and families are kept safe. Include Boysen Bug Off in this list.
Small but Horrible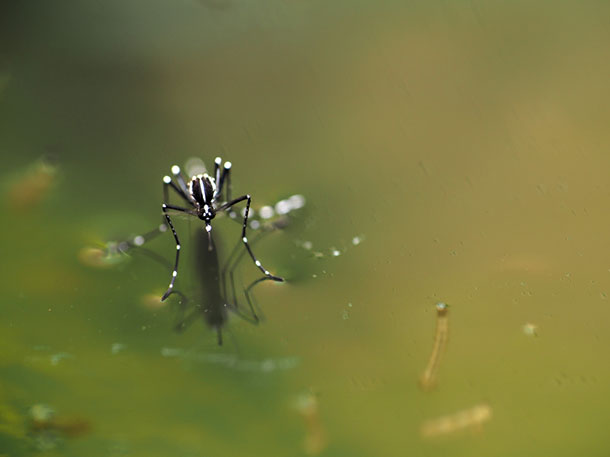 Dengue, a potentially life-threatening disease caused by mosquito bites, continues to be a problem in Southeast Asian countries—the Philippines included. According to the World Health Organization, 2019 saw the largest number of dengue cases ever recorded worldwide. There were 420,000 dengue cases in the Philippines that year alone making us one of the countries with high recorded numbers.
It's not just dengue either. Mosquitoes carry other harmful sicknesses like malaria, Chikungunya, and Japanese encephalitis. With COVID-19 already placing immense stress on health care systems, WHO is urging everyone to continue practicing effective preventive measures for diseases caused by mosquitoes. It goes without saying that this really isn't the best time to be running to the emergency room.
How to Protect Your Home and Family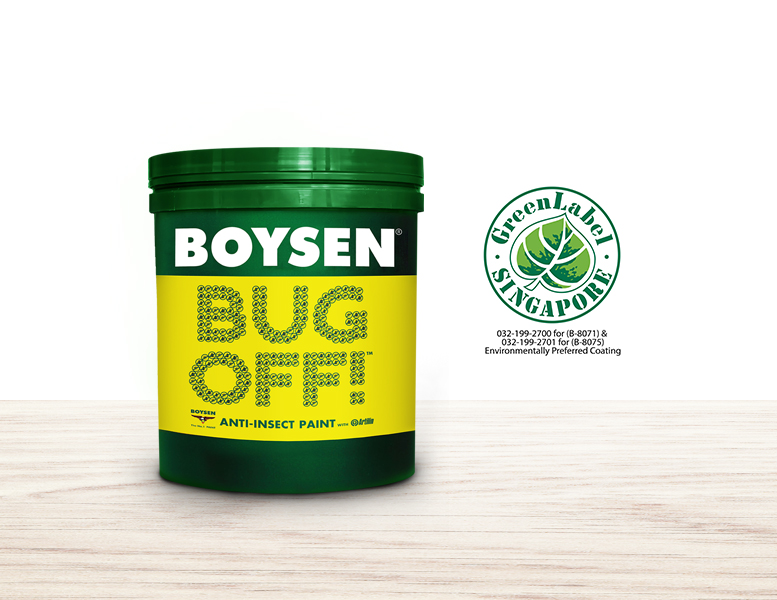 The first step to fighting against mosquito-borne diseases is to remove places in the home where shallow water can accumulate and become breeding grounds for mosquitoes. (For water seepage, Boysen Plexibond can help.) Then, self-protection measures like wearing long-sleeved shirts and pants and applying mosquito repellent are recommended. As an extra layer of protection, households may also opt for Boysen Bug Off, an anti-insect paint, in their homes.
The Anti-Insect Paint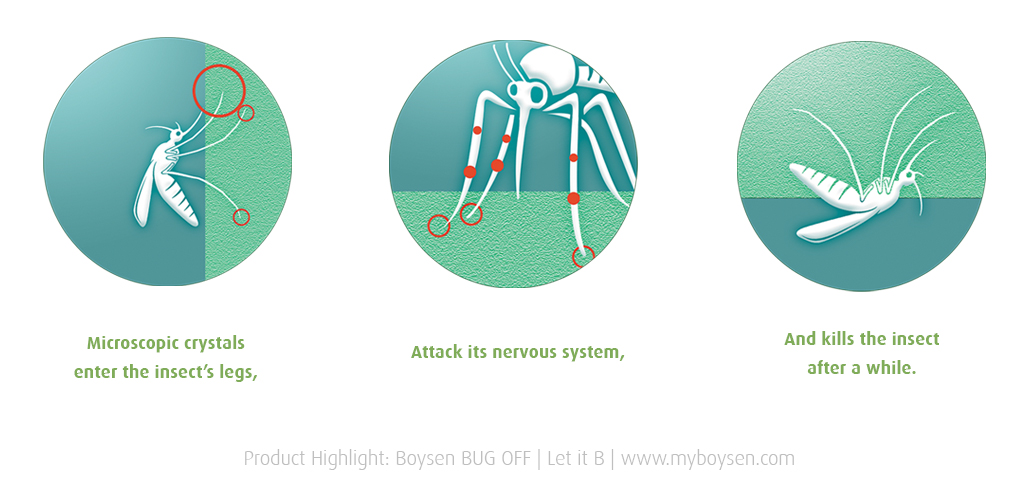 Boysen Bug Off is proven to kill disease-causing insects like mosquitoes using Artilin® Anti-Insect Technology. How does it work exactly? The paint is formulated with pyrethroids, an anti-insect compound similar to pyrethrins from the chrysanthemum flower that protects it from insects.
When the bug lands on a Boysen Bug Off painted surface, the microscopic crystals set in the paint layer start to attack the nervous system of the insect. After a short time, depending on the size of the insect and how long it stays on the surface, it drops dead.
It doesn't just kill mosquitoes too. Boysen Bug Off is effective against other harmful insects like houseflies and most cockroaches including the American cockroach which you may already regularly encounter at home. The paint's insect-killing properties can last for at least 3 years.
Is It Safe?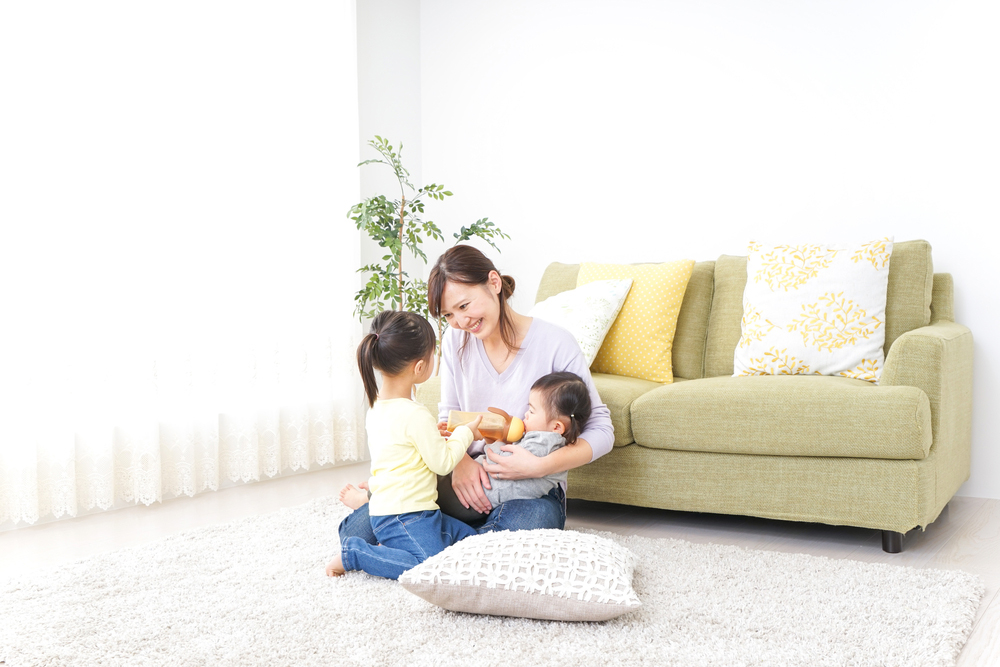 Rest easy. Though the paint can kill insects, it does not affect humans and pets. Boysen Bug Off is formulated with only low amounts of pyrethroids, just enough to kill insects but harmless to other members of the household. The microscopic crystals cannot be inhaled either as they are firmly embedded in the paint once dry.
Passing dermal tests, the wet paint is scientifically proven safe and effective by laboratories at the University of the Philippines Los Baños. Importantly, Boysen Bug Off has undergone a rigorous certification process and has been approved by the Philippine Food and Drug Administration.
And, just like other Boysen paints, Boysen Bug Off is non-toxic, mercury-free, and lead-safe. It also has the Singapore Green Label seal of endorsement which means the paint has low VOC (read as paint that gives off low harmful gas) and minimal negative impact on the environment. Being water-based, it won't sting your eyes and nose as much when painting as well.
Where You can Apply It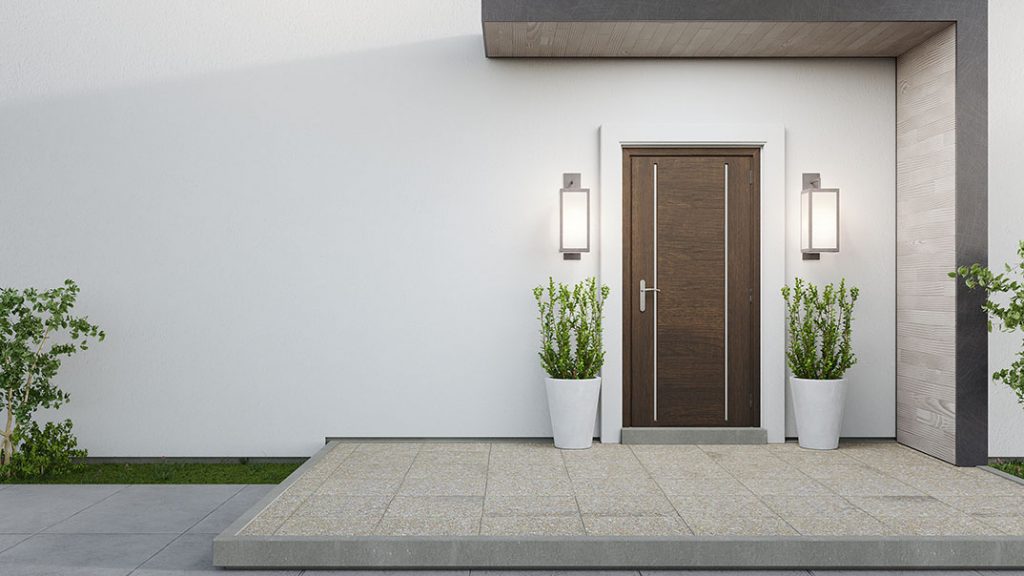 Boysen Bug Off is recommended by our professionals to be used on walls and ceilings inside the home where it can quietly kill insects that use these surfaces for resting. The paint, however, can also be used on exterior surfaces where insects may gather.
Use it on concrete, drywall, and certain wooden surfaces and avoid painting it on high friction areas such as fixtures and furniture. It comes in a white flat finish and can be tinted at Boysen Mix & Match stations. It should not be diluted or mixed with any other paint so it retains its efficacy.
Once Your Boysen Bug Off Wall is Dry
Try not to clean the painted surface within seven days of application so it remains as effective as possible. After seven days, you can lightly wipe the surface with a damp cloth. You can do this whenever the wall gets dirty or dusty but you should avoid using soap and detergents.
We hope you and your family keep safe during this rainy season. Head on over to the Boysen Bug Off website to learn more about out anti-insect paint. For inquiries on all our paint products, call us at (02) 8363-9738 local 413 to 418 during office hours or send us an email at ask@myboysen.com.
Boysen Bug Off is available at selected depots and hardware stores in Metro Manila (NCR).