We're only a few days away from celebrating the much awaited Chinese New Year. Be a magnet for health, wealth, and happiness this 2023 by trying out your lucky color for the new year! Check out our recommendations below.
Year of the Rat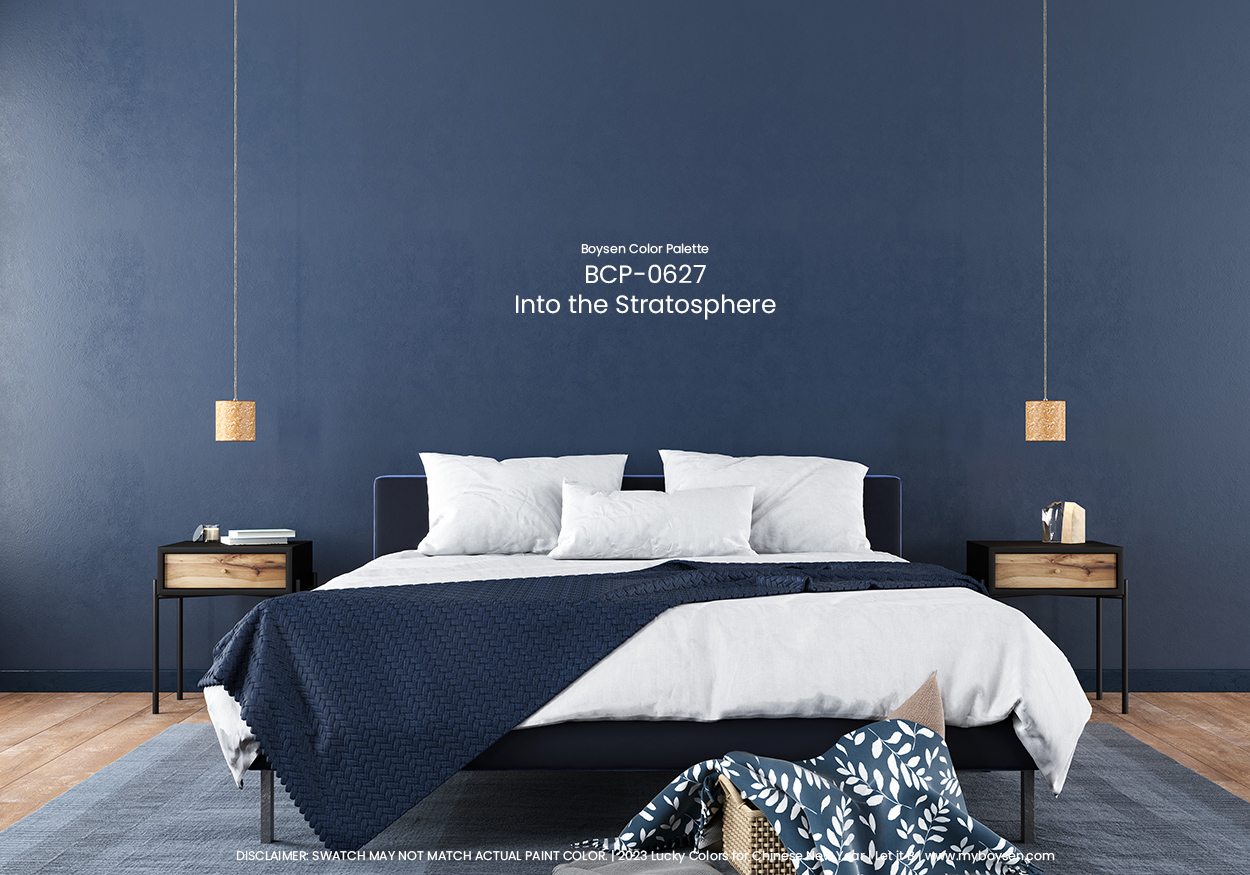 Make sure to get a good night's sleep this Lunar New Year by painting your bedroom walls with a solemn, midnight blue hue. No more sleep-deprived nights for those born under the year of the Rat!
Year of the Ox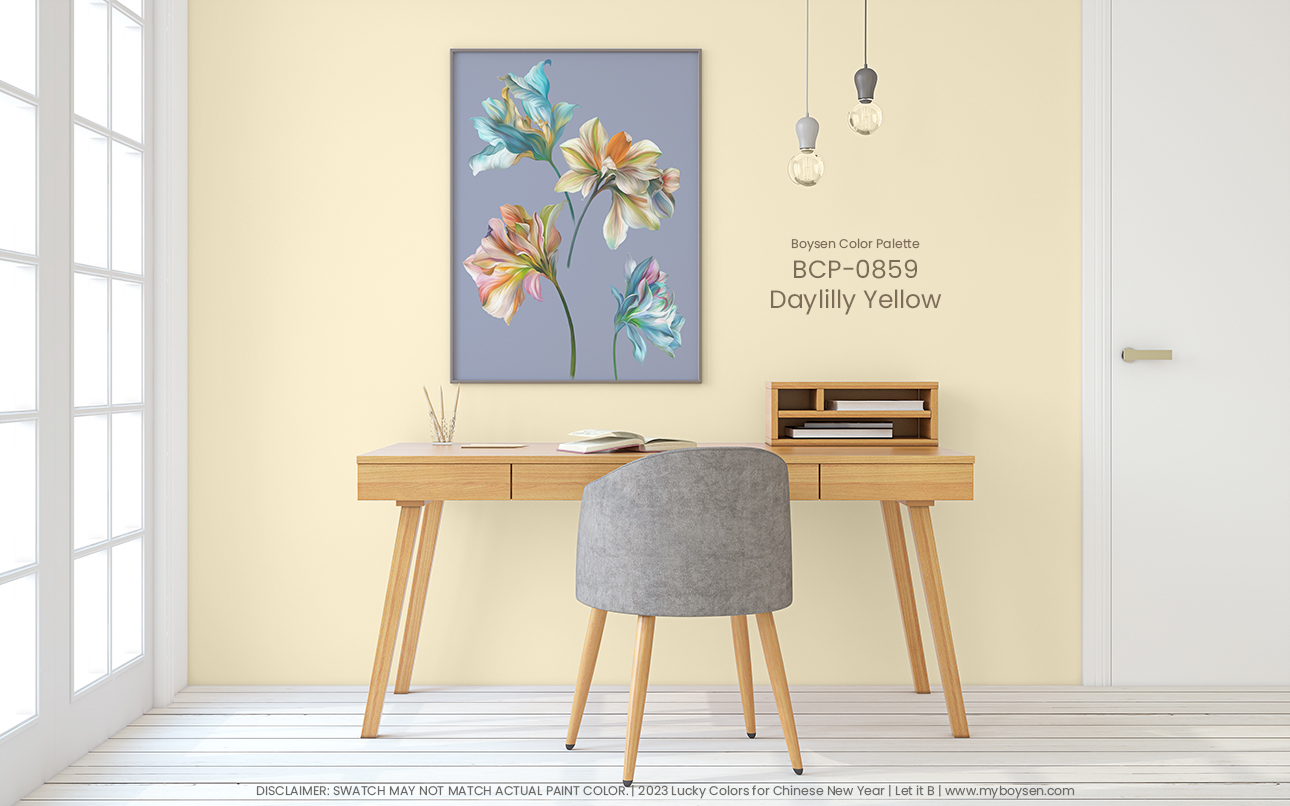 Those born under the year of the Ox need a little bit of sunny disposition for this Lunar New Year. Paint your walls with a light and bright pastel yellow for sunnier days ahead.
Year of the Tiger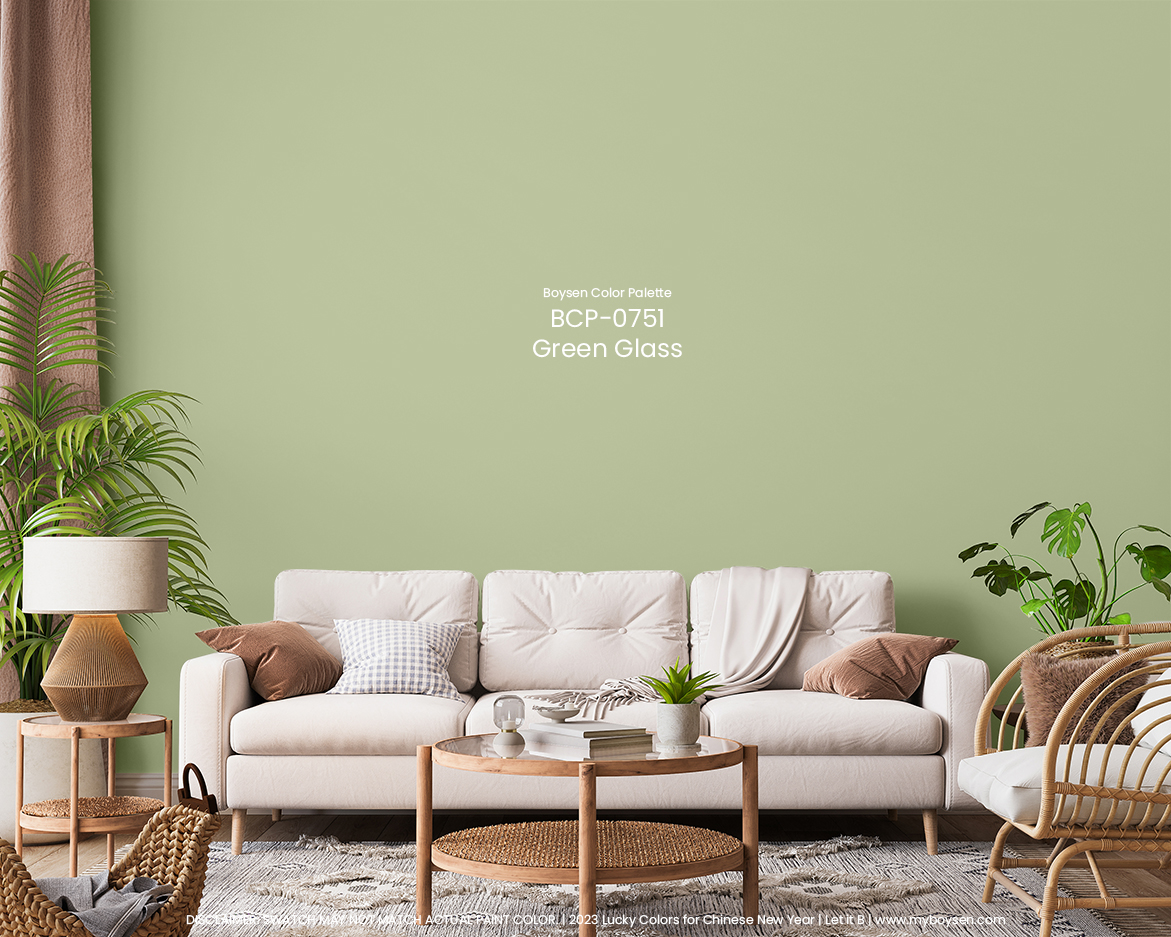 Inject a bit of nature into your living space with an earthy shade of green. Match the look by placing plants of all shapes and sizes, as well. For those born under the year of the Tiger, 2023 is your year to start becoming a plantito or plantita.
Year of the Rabbit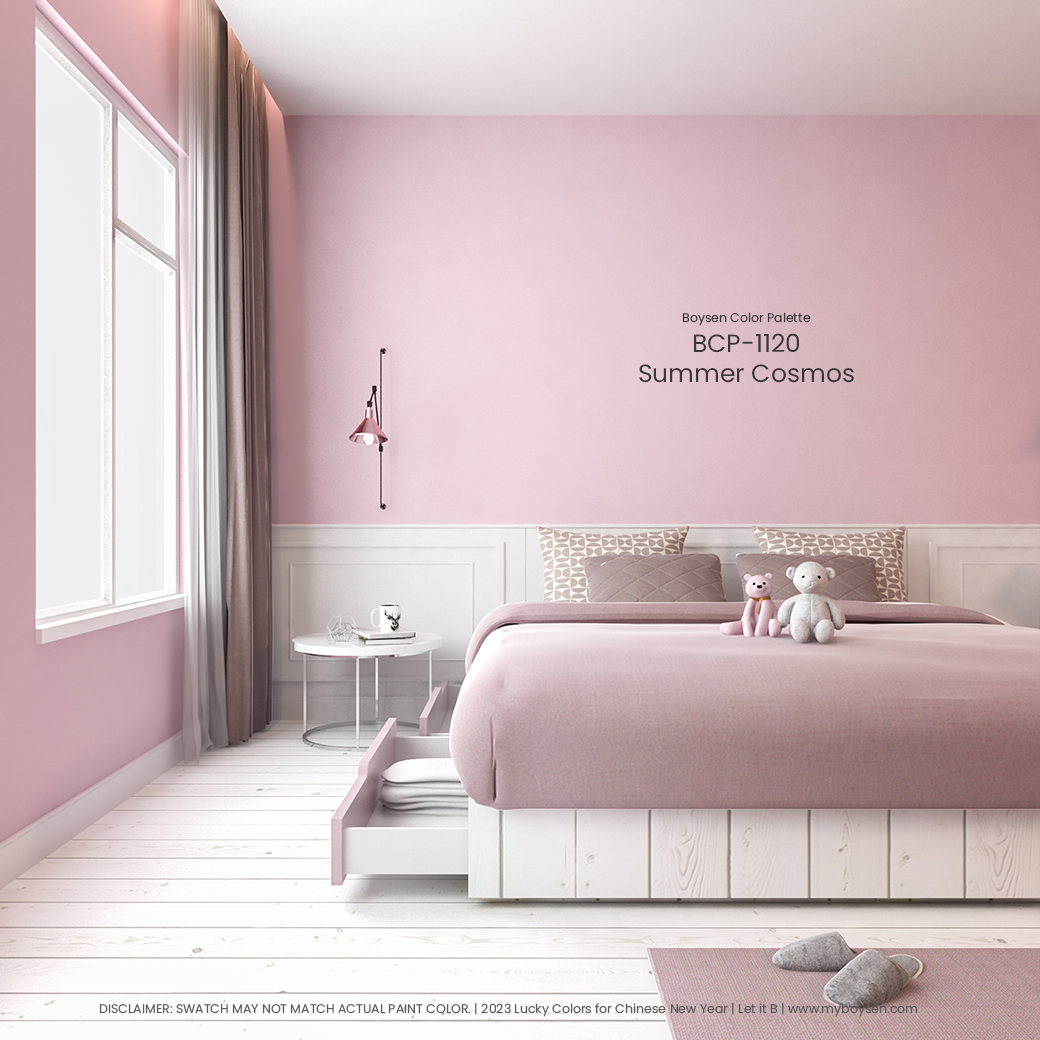 The spotlight is on the Rabbit for this Chinese New Year. Create a vibrant space that matches your personality by painting your walls with a hip shade of blushing pink.
Year of the Dragon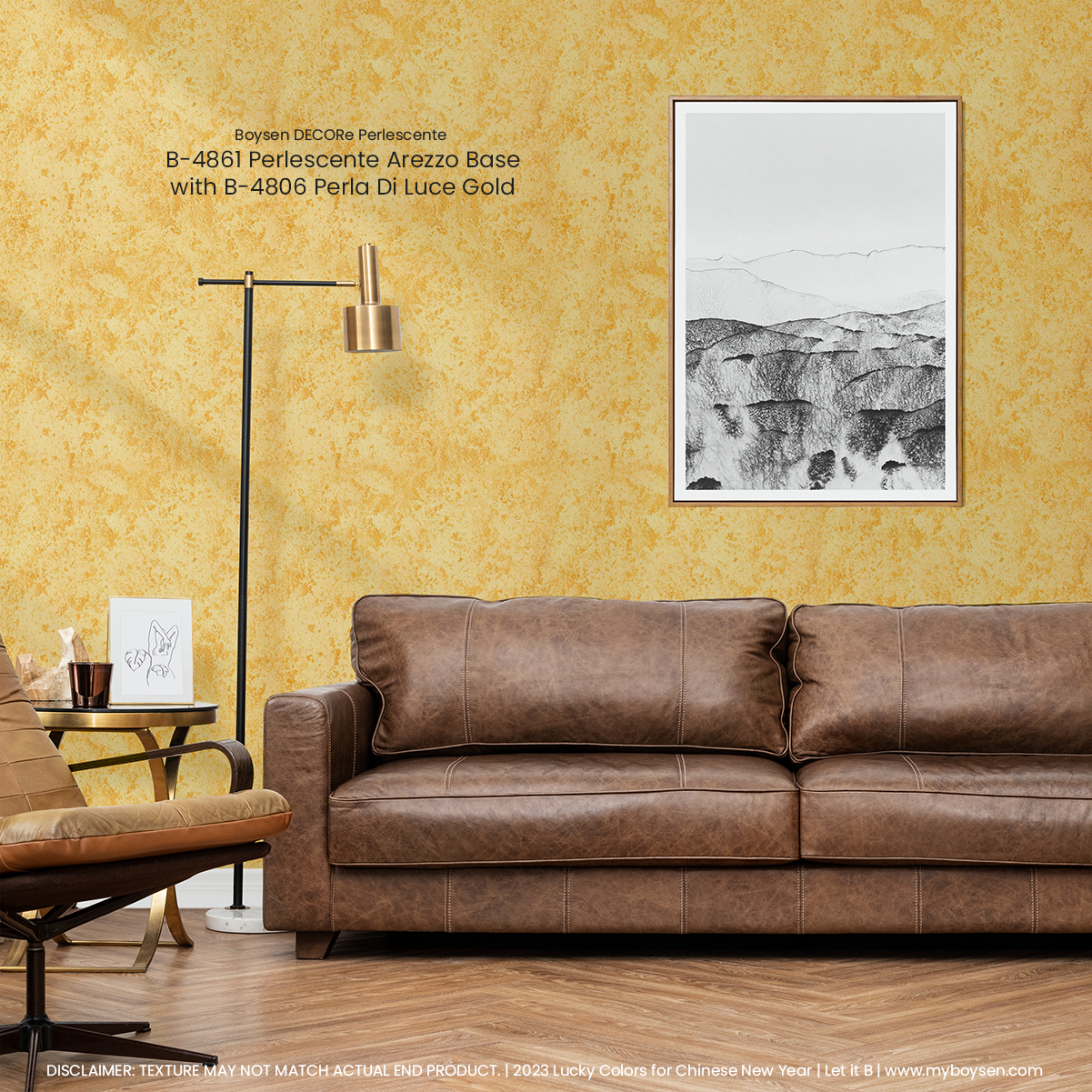 Dragons have always been associated with luck and wealth. Design a living space that is made to attract wealth by painting an accent wall using DECORe Perlescente! Our recommendation? Go for the Arezzo Base with a gold accent.
Year of the Snake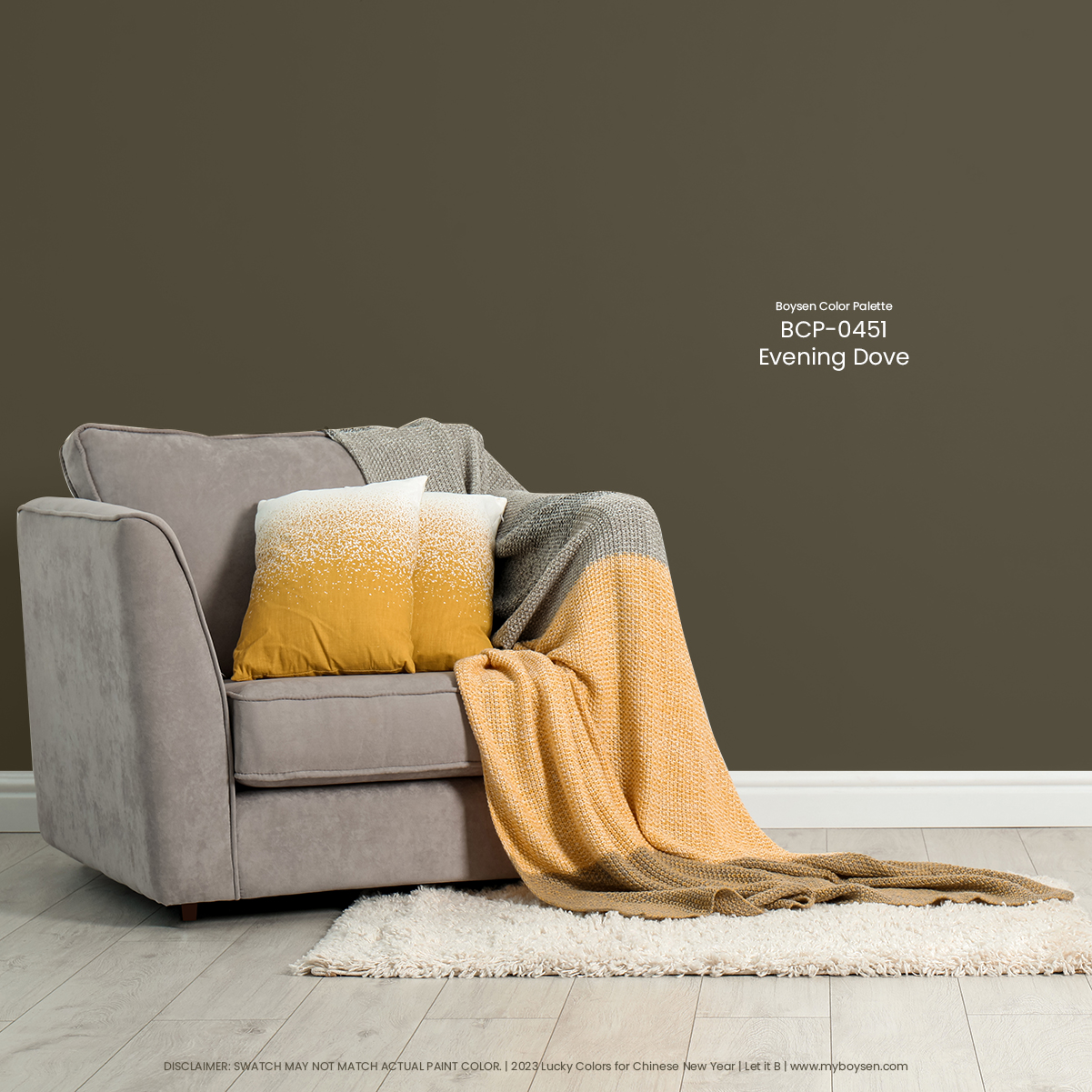 Sleek and sophisticated are just some of the few adjectives than can describe those who are born under the year of the Snake. Your lucky color for this Chinese New Year is a jet-black hue.
Year of the Horse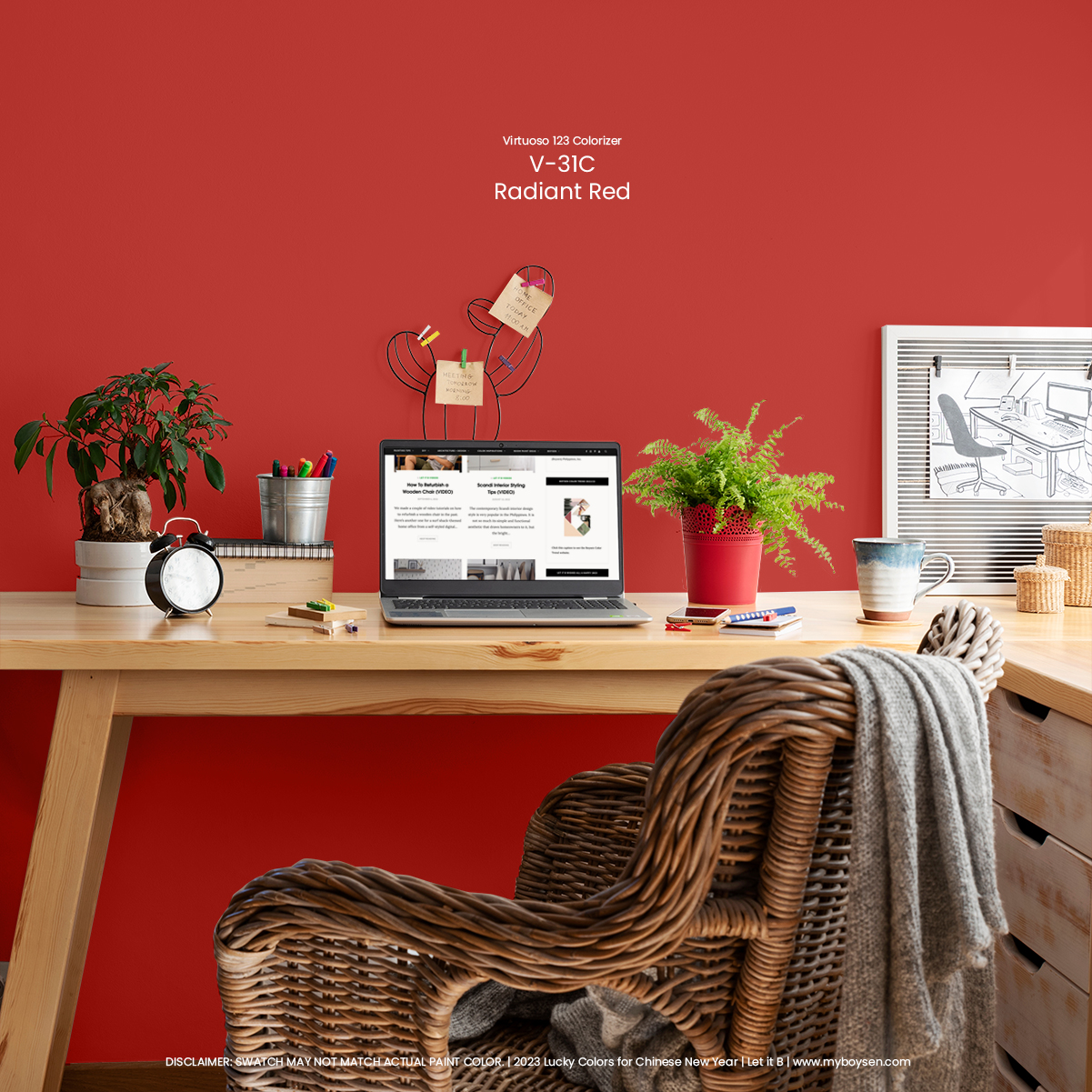 If you're born under the year of the Horse, paint your home a joyous shade of red. For this 2023, use this passionate hue to light a fire in you. Rekindle old hobbies or start a new one that you've always wanted to try!
Year of the Goat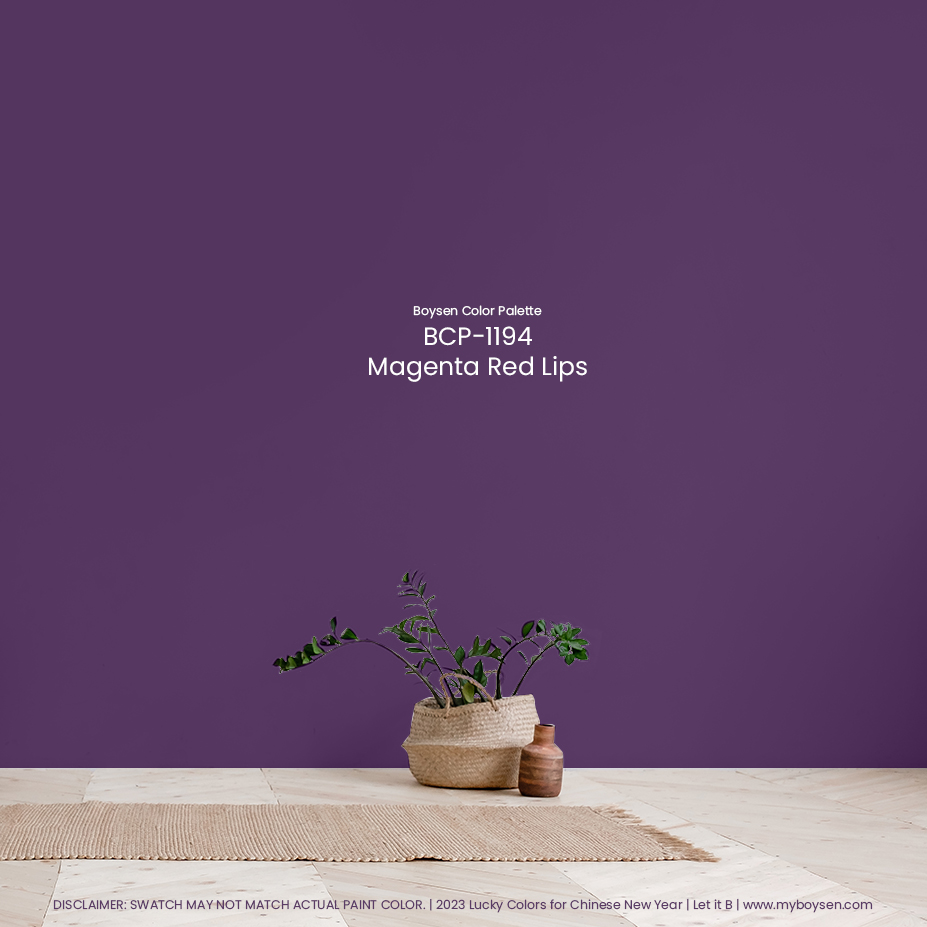 2023 is a year of inner reflection and self-awareness for those under the year of the Goat. Surround yourself with this deep indigo hue to encourage quiet contemplation in your meditation area.
Year of the Monkey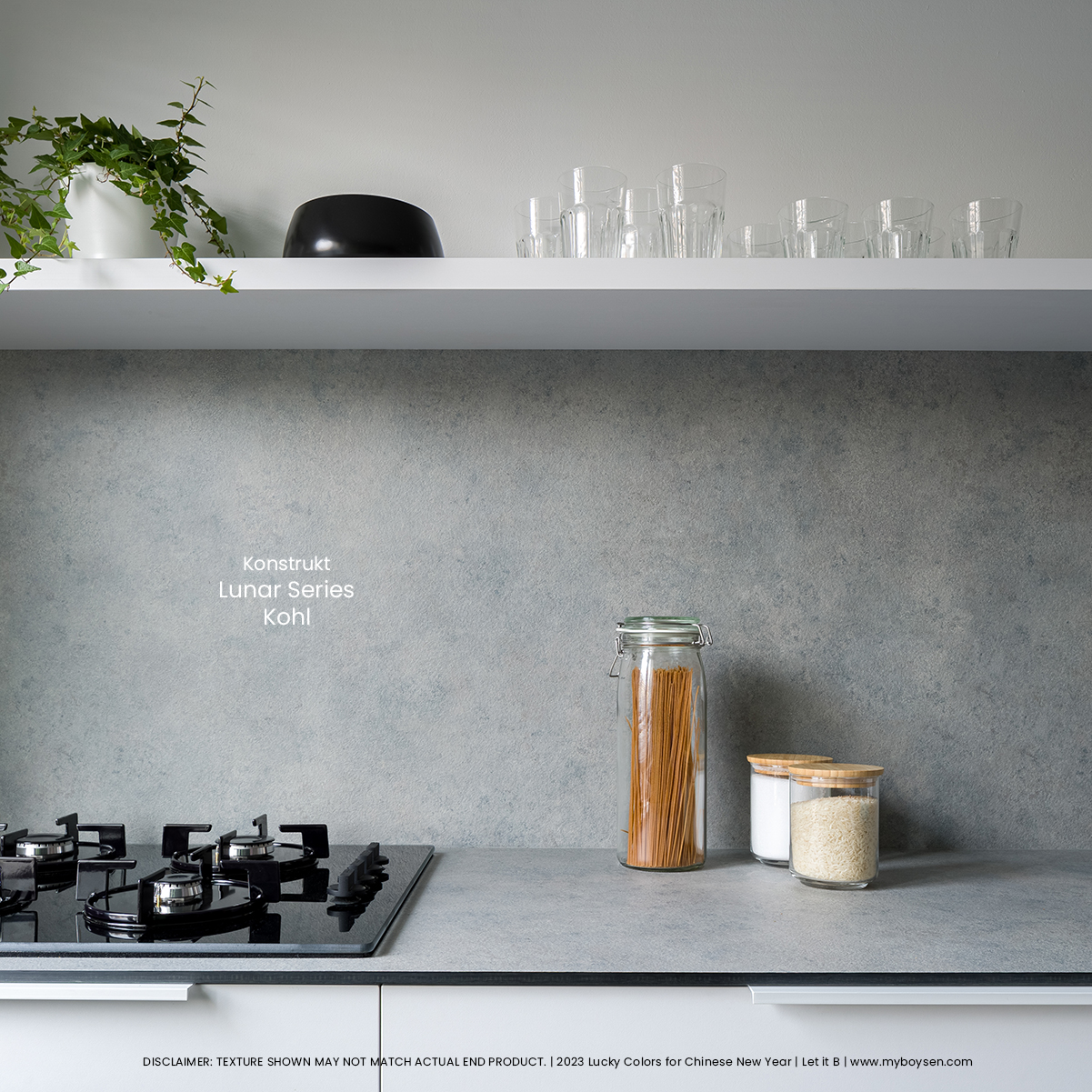 The lucky color for those born under the year of the Monkey is a grounding gray hue. However, instead of using paint, why not use a decorative cement finish instead? Try out any of the 9 designs under Konstrukt Lunar Series in your home this year.
Year of the Rooster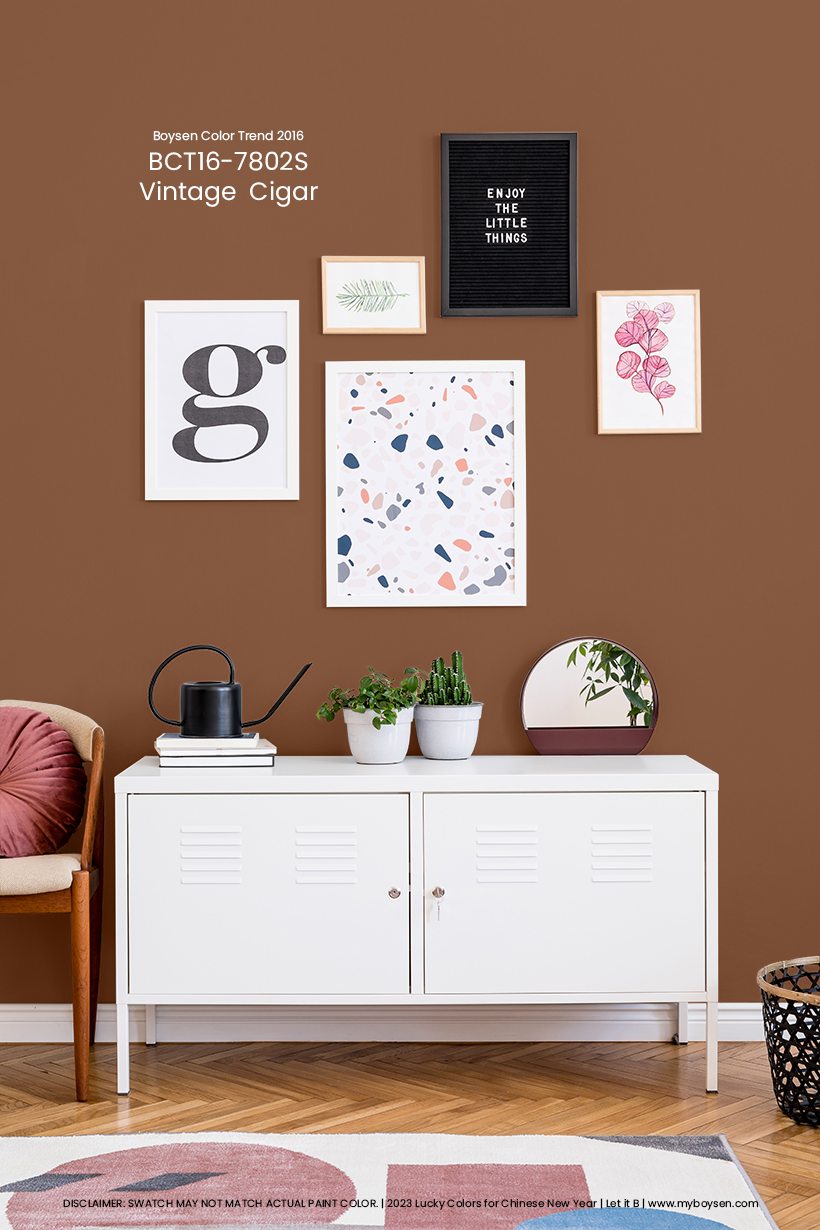 Hardworking Roosters need a break every now and again. Double check your priorities and to do lists and determine if it's still working for you. Paint your home a grounding shade of brown for balance and stability.
Year of the Dog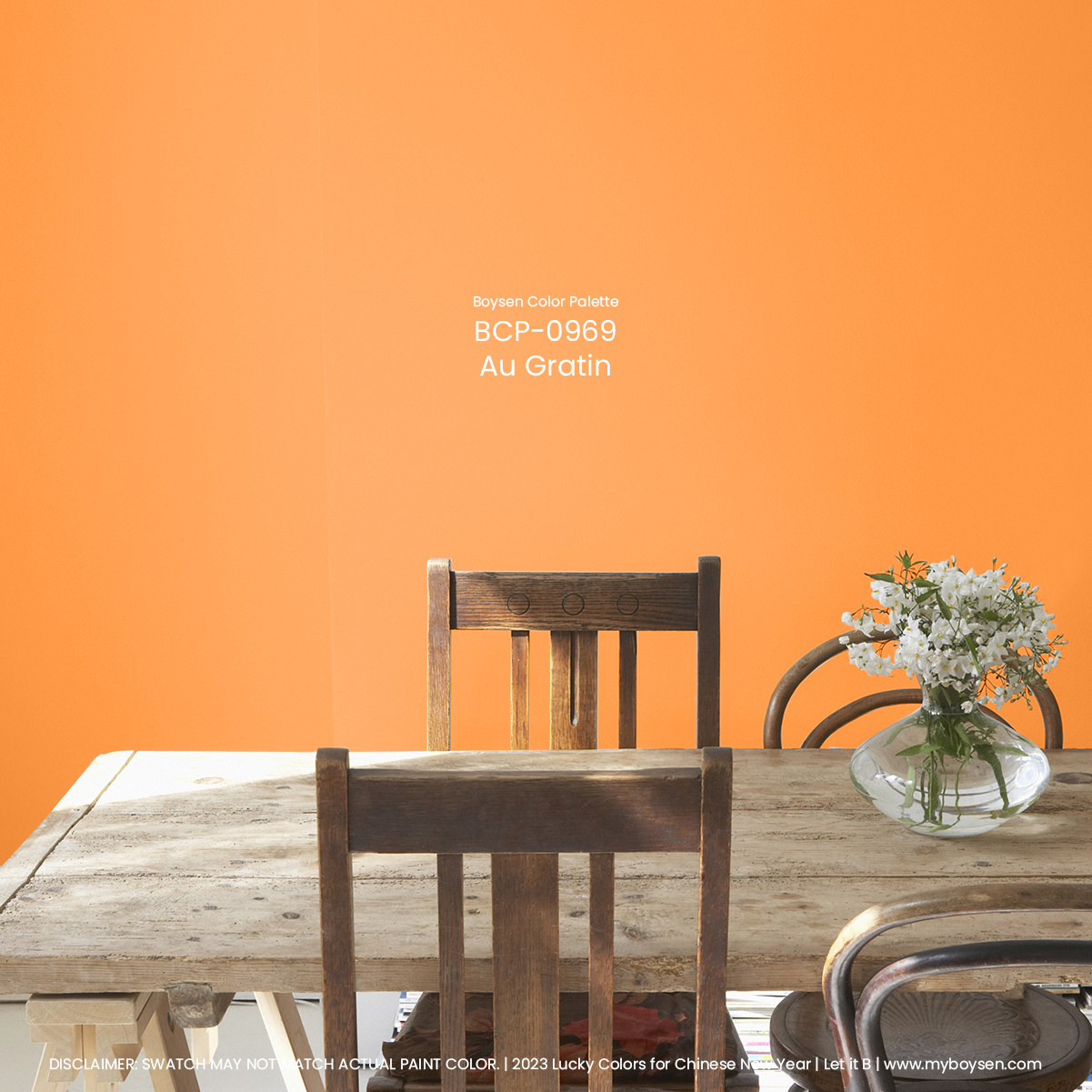 2023 is going to be one big party for those born under the year of the Dog! Try your hand at hosting at home with fancy charcuterie boards and fine wine. Paint your living room walls with this fun orange hue to get the party started.
Year of the Pig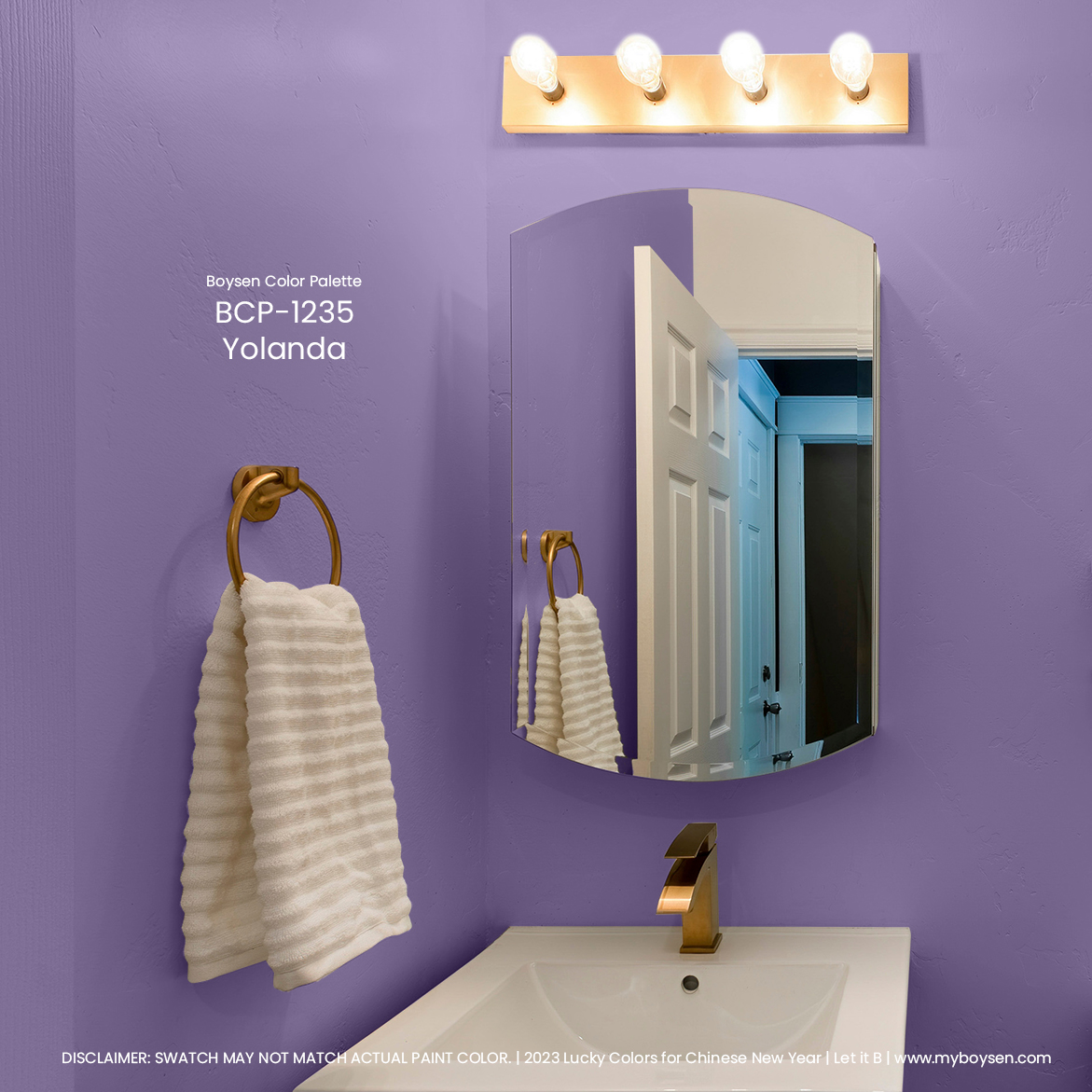 Not to be outdone by the other zodiacs, the lucky color for those born under the year of the Pig is the regal hue of purple. 2023 is your year to try new things. Go for a new look! Maybe redecorate your home? The world is your oyster.
We Want to Hear From You!
Don't get us wrong, a huge chunk of your "luck" for the new year is going to be a result of your efforts and hard work. But, it doesn't hurt to have a freshly painted home to welcome the new year with. Make sure to keep things neat and tidy before Chinese New Year.
Do you have any other questions on paints or colors? Send us an email at ask@myboysen.com. We're always happy to help. Tag us on Facebook or Instagram if you decide to try these colors out! Last, but not the least, subscribe to the blog for weekly short and sweet paint and color inspirations sent straight to your email. Happy painting and 恭喜发财!