Need wall paint inspiration? We've got you. Today, we're using the Boysen Color Trend 2022/23 Bloom palette to color different rooms in the home. The Bloom palette features bold and sophisticated hues. So, if this is what you want for your home, you've come to the right place.
Painting all the walls a striking color may be too much for some. Remember you're also free to use these for accent walls or even as inspiration for the other items in your home.
Bedroom
Wistful Lilac BCT21-7434S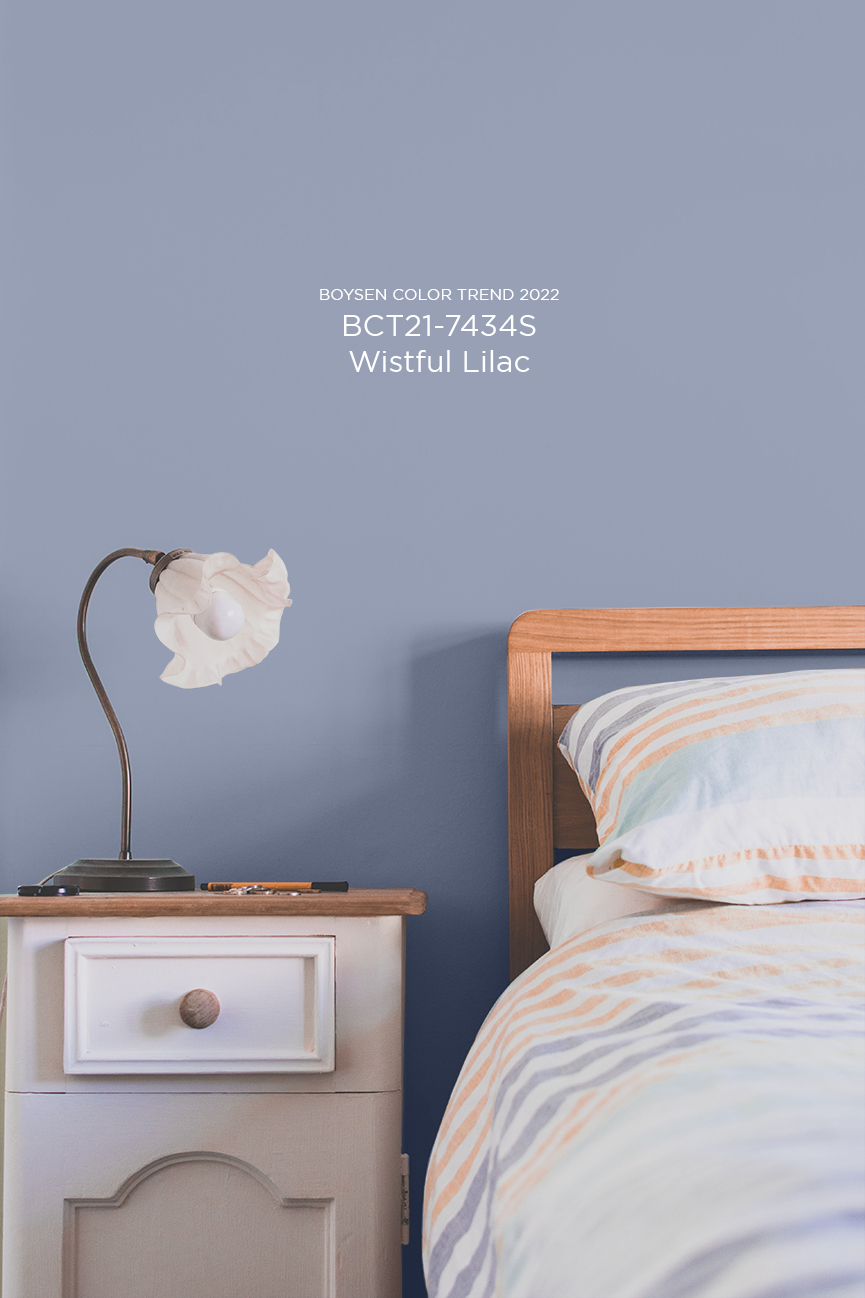 Time to turn your bedroom into a haven for slumber. Wistful Lilac has light blue and pale violet tones with an undertone of gray. Restful and calming, it's the perfect wall paint color for bedrooms. Use this on your walls or as inspiration for your sheets. For an accent color, pair it with the yellow shade coming up next in this list.
Kid's Room
Honey Hive BCT21-7617S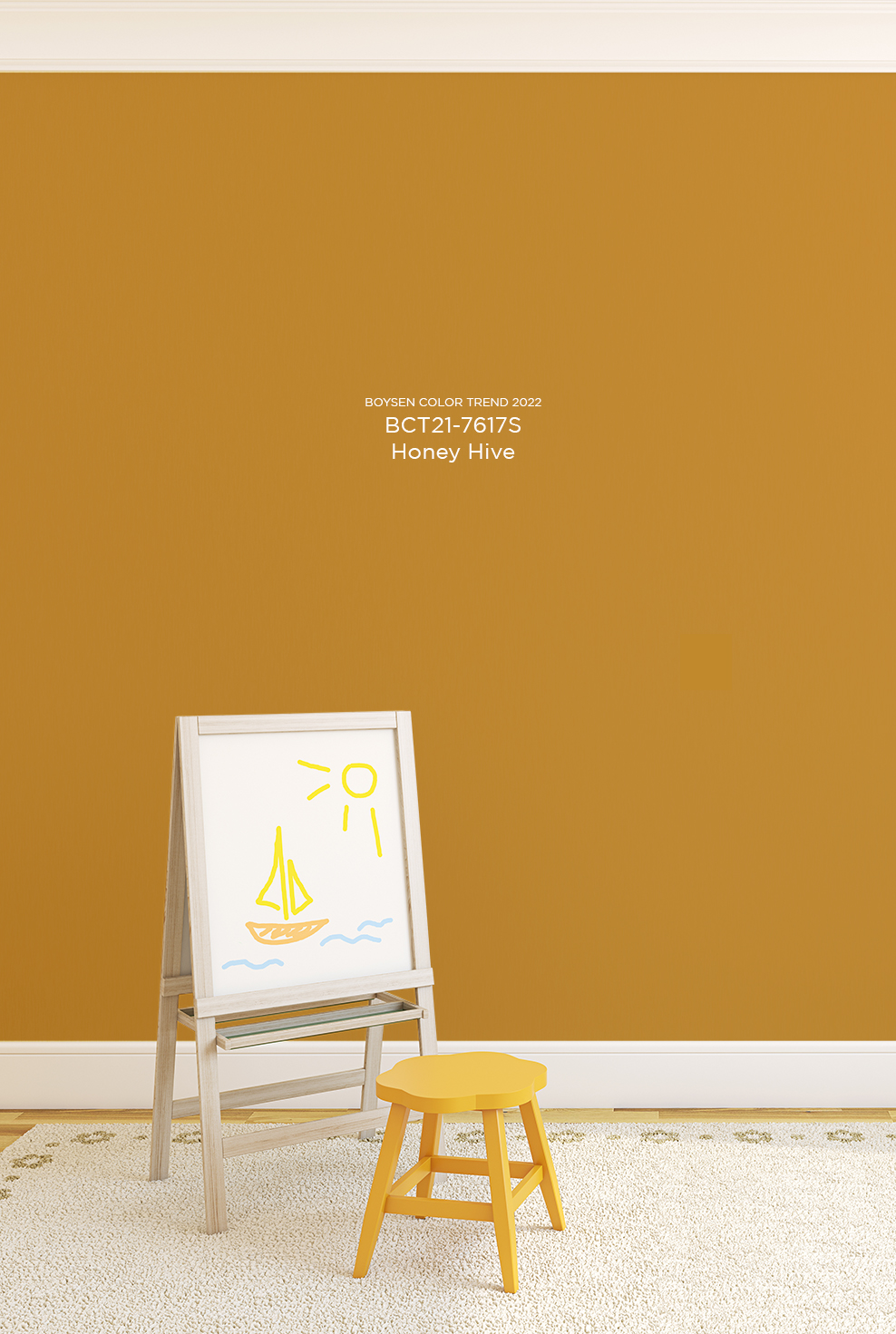 Pops of color will keep things interesting and playful in a kid's bedroom. Yellow signifies happiness, joy, hope, and optimism. It's vibrant, youthful, and uplifting. It's a high-energy hue too and can match your little one's seemingly unending supply of it. No need to overdo it—even just a little bit is enough to light up a room.
Bathroom
Teal We Meet Again BCT21-7435S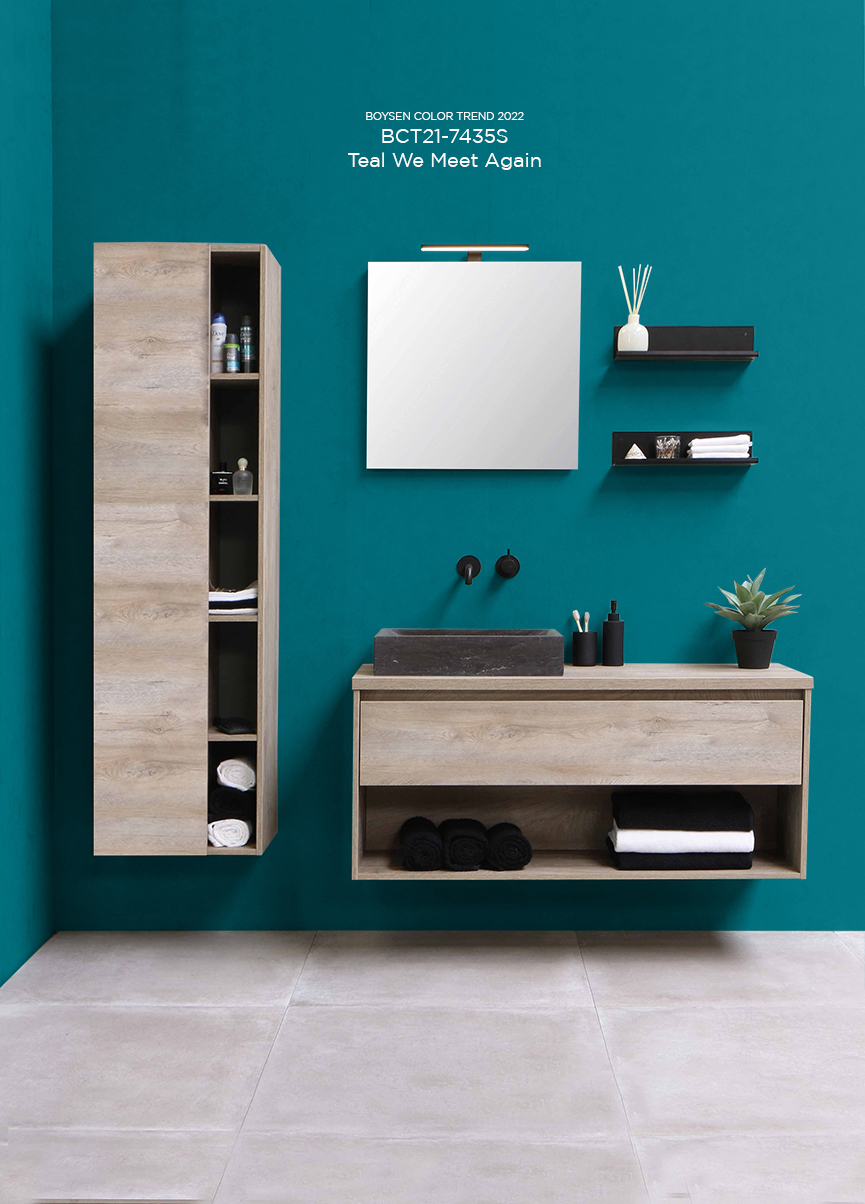 Teal has endless charm. This blue-green color can remind you of the ocean as you wash the day's stress away. A sophisticated hue, it may surprise you that this pairs well with a wide range of other colors too. It will look good as an accent to a white bathroom, sure, but it also goes very well with any of the colors found in this palette.
Dining Area
Whirlwind Romance BCT21-7436S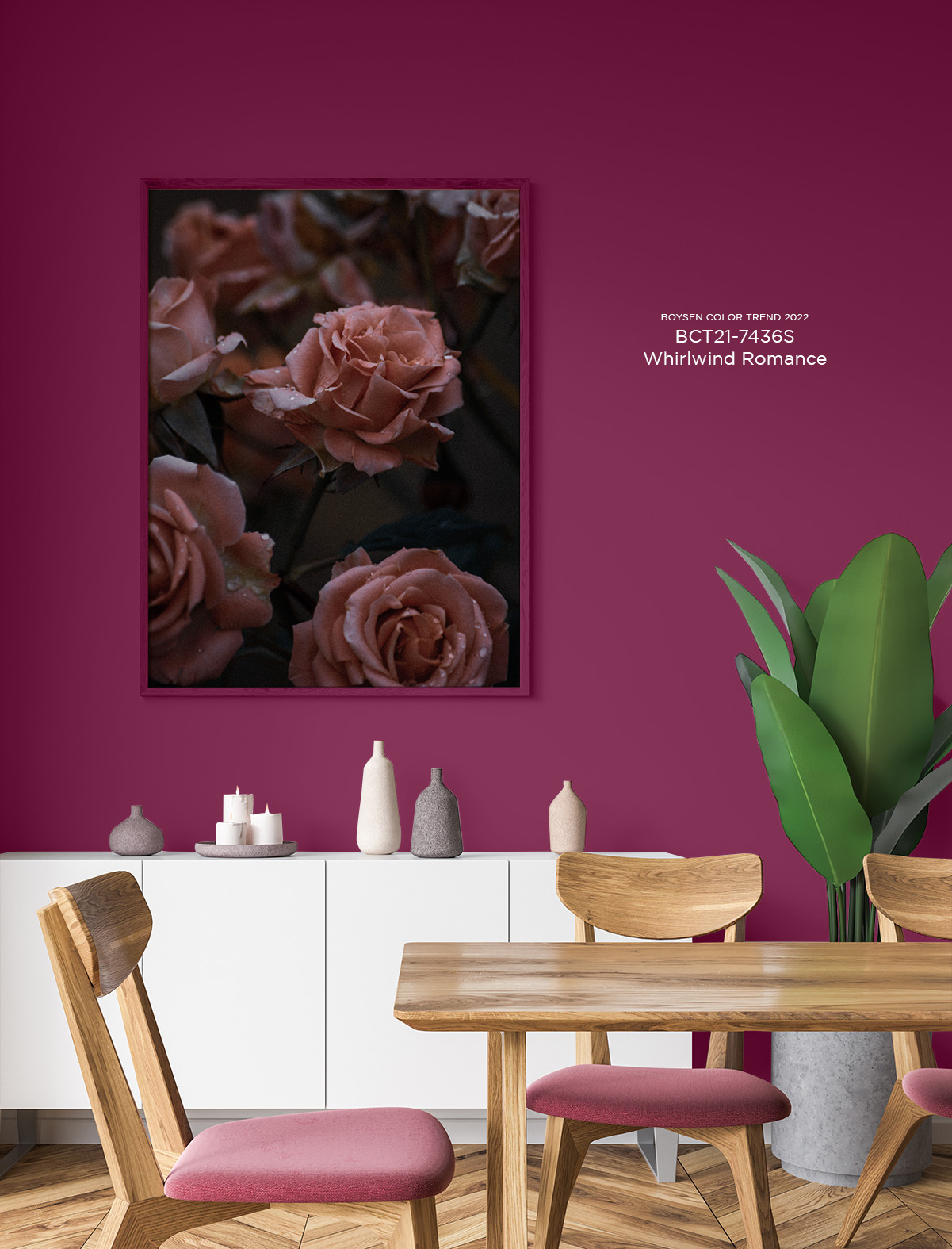 Fall in love over and over again. Add drama to your dining area with this paint color named Whirlwind Romance. This deep pink hue with a dash of blue is as alluring as it is striking. It can't help but attract looks and comments from your guests sitting down for a meal. Think of how gorgeous it will look with brass cutlery!
Living Room
Sweet Inspiration BCT21-7437S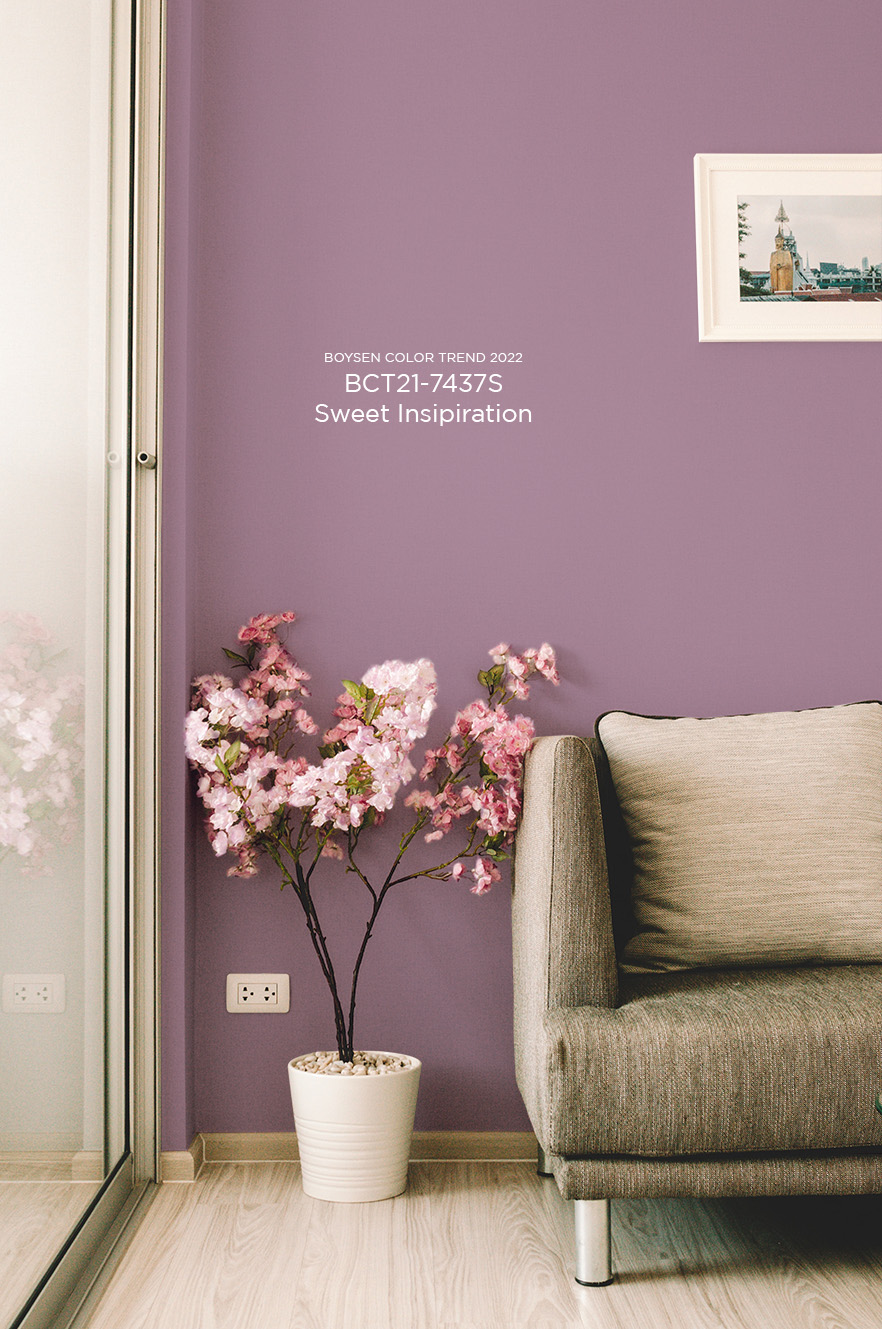 Don't think you should use purple in your living room? Think again because it absolutely can work. The space shown above already proves it. A pale purple color, Sweet Inspiration brings subtle but still impactful interest to a room. Its softness feels cozy and inviting so you can enjoy your tv show binging to the fullest.
Kitchen
Candies Be Love BCT21-7738S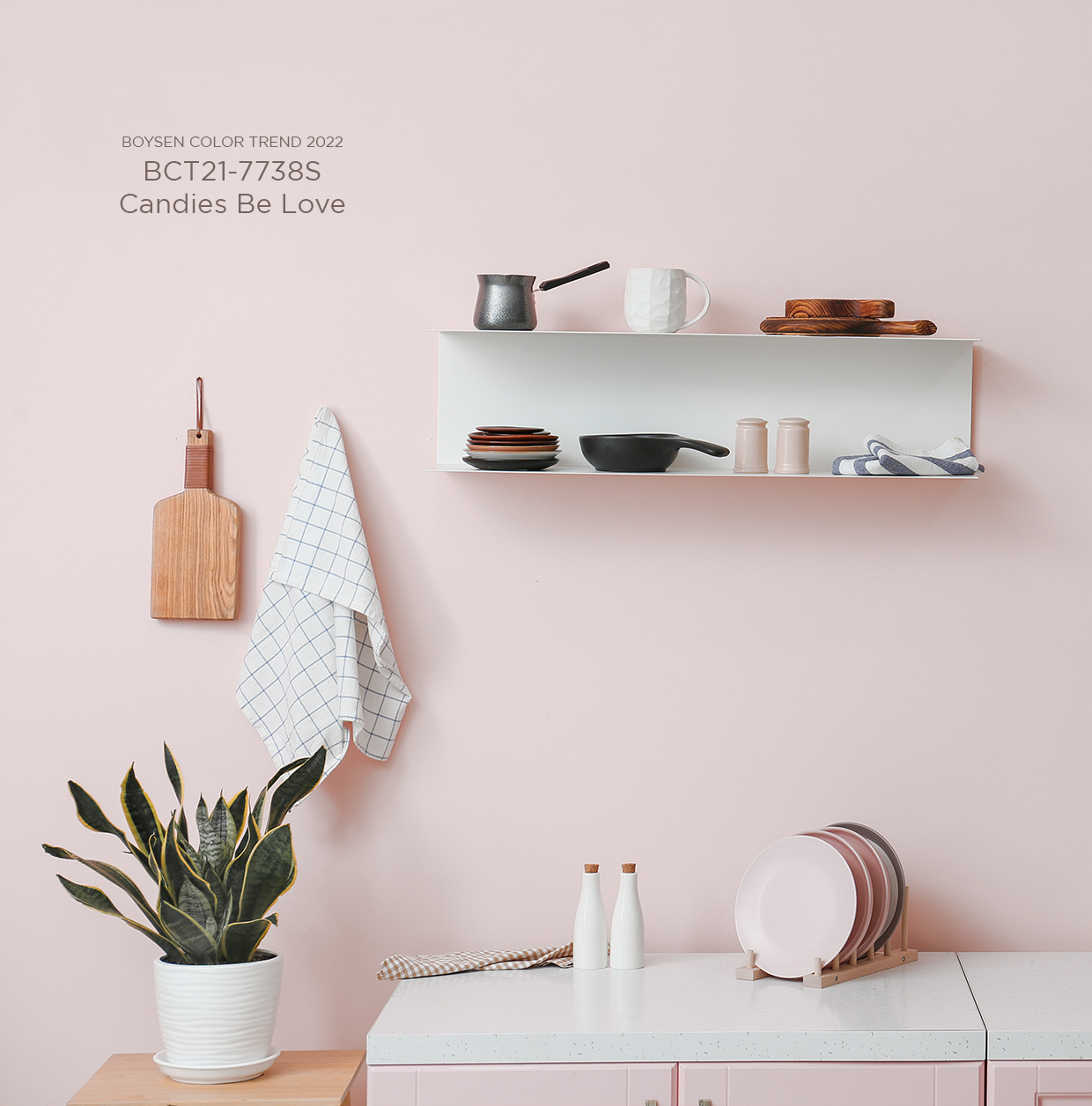 Did you know that even just adding the color pink to confectionery can make them seem sweeter? Imagine a cupcake with white icing sitting behind glass at a bakery. Now think of the same cupcake but with pink icing. Wouldn't it be more tempting? We're guessing a lot of us with a sweet tooth would say yes. Sweeten your kitchen as well with this very soft pink paint.
Excited to start painting? The paint colors featured above make up the Bloom palette which is one of four palettes in the Boysen Color Trend 2022/23 collection. You can have all the paint colors in the collection mixed at a Boysen Mix and Match station (find a list of locations here).