Admittedly, many of us Filipinos think of the days we get to have away from work whenever Holy Week draws near. Local tourist spots fill up and resorts get fully booked. However, Holy Week is more than summer outings, of course. For a country like the Philippines where a vast majority of the population is Catholic, Holy Week holds important religious significance. Here are some paint colors that echo some of its values and teachings:
Foggy Mist BCP-0475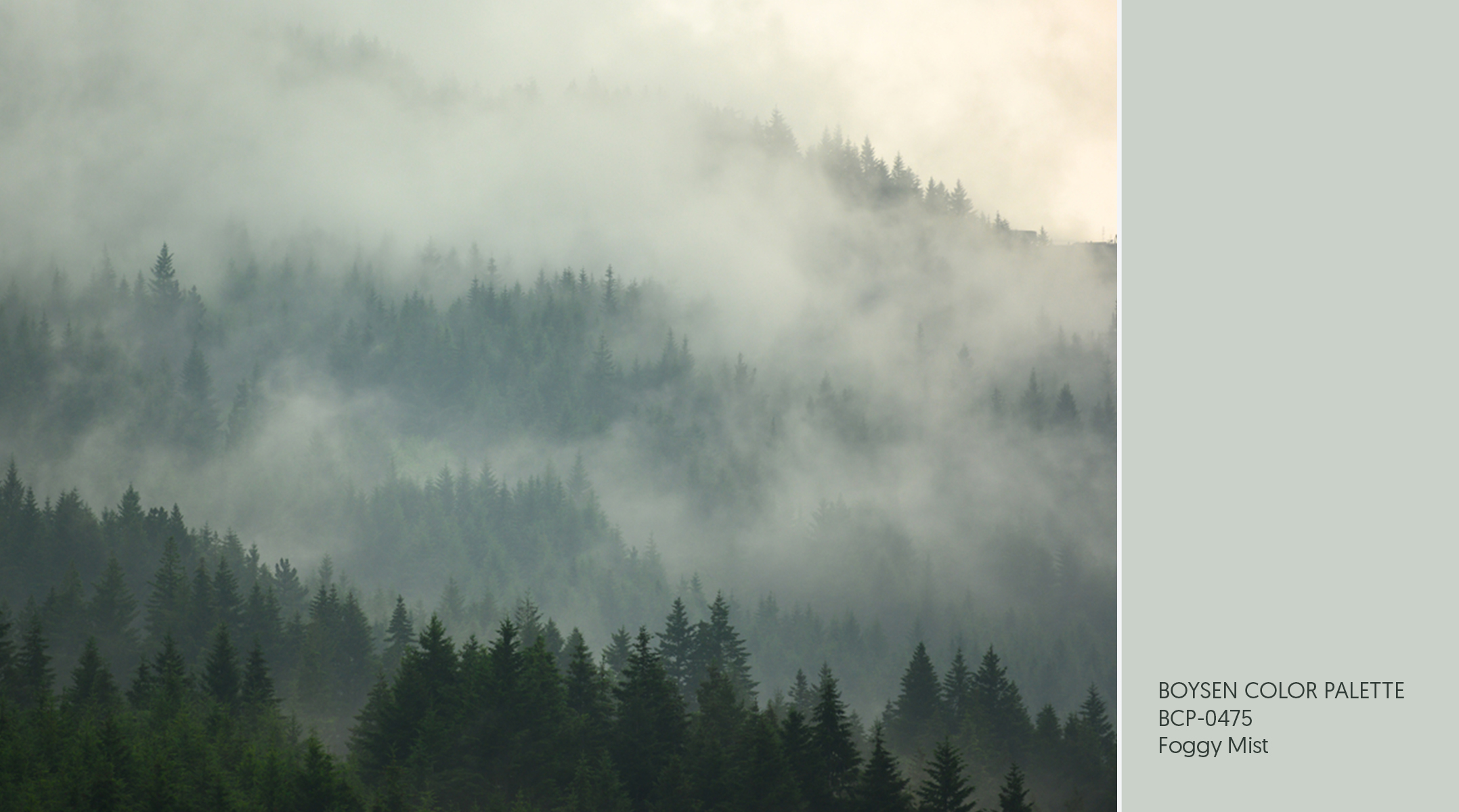 Life gets difficult. There are periods when we find ourselves in a foggy mist not knowing exactly how we got there and where to go next. Through it all, life remains a blessing and, in that moment, all that's required of us is to find courage, get our bearings, and make our way out of the fog. It's a comforting thought knowing that whatever wrongs we've done, there's always a way back to forgiveness.
Foggy Mist is a neutral gray hue that will pair well with most colors as it neither has a heavy warm nor cool undertone. Check out ideas on how you can use gray at home here.
Desired Dawn BCP-1314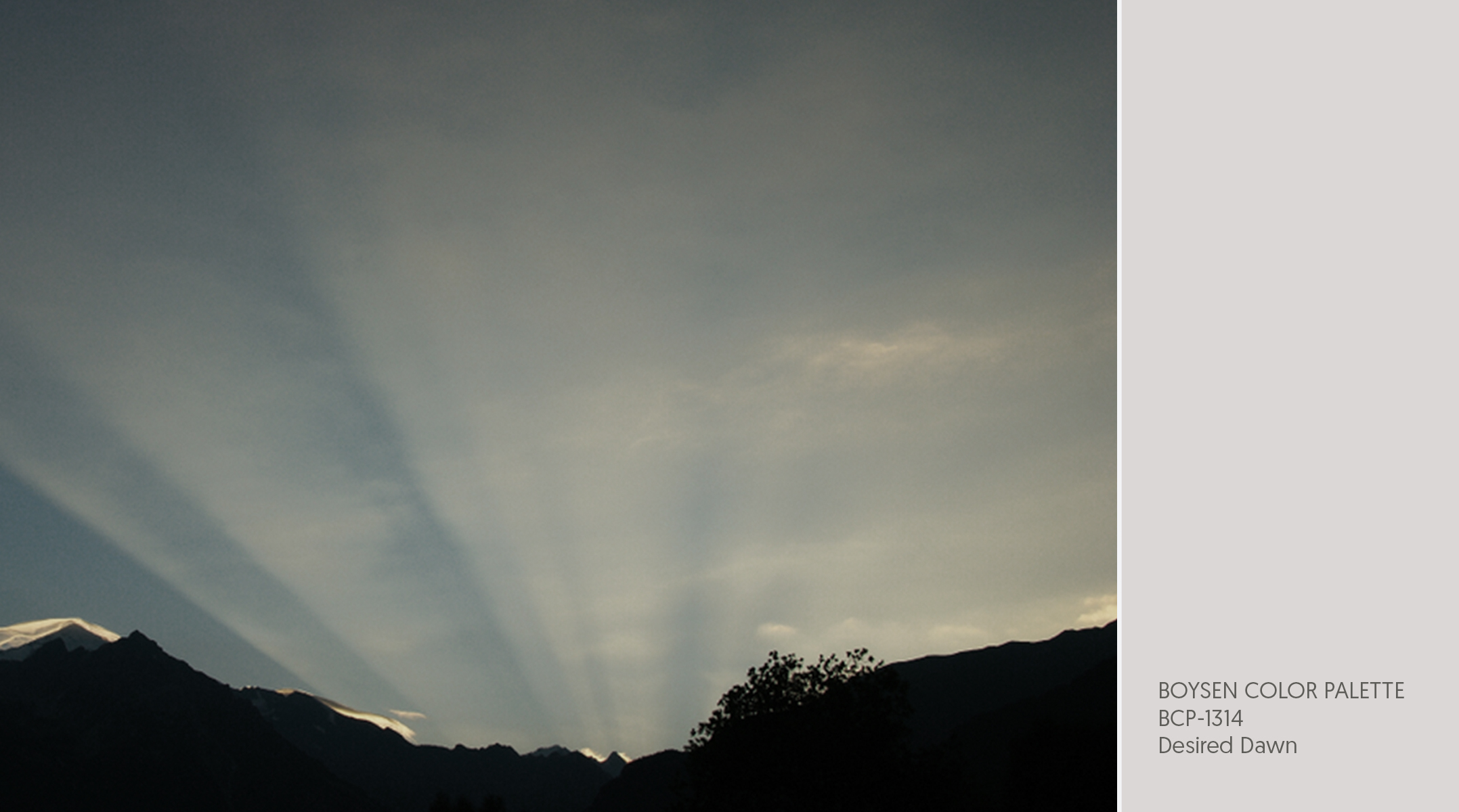 Though Lent is a time of repentance and reflection, it's also one of anticipation. Filipino Catholics recall not only the suffering and sacrifice of Christ but also await the joys His resurrection will bring. Easter, after all, is a celebration of a triumph over death and the culmination of a great love. It's a reminder that whatever hardships we're going through and however dark the night, the sun will shine once again and dawn will come.
Desired Dawn is another gray hue but this time in a lighter shade. If you're looking for an alternative to white walls, add this to your list of color candidates. Find inspiration here.
Quiet Peace BCP-0592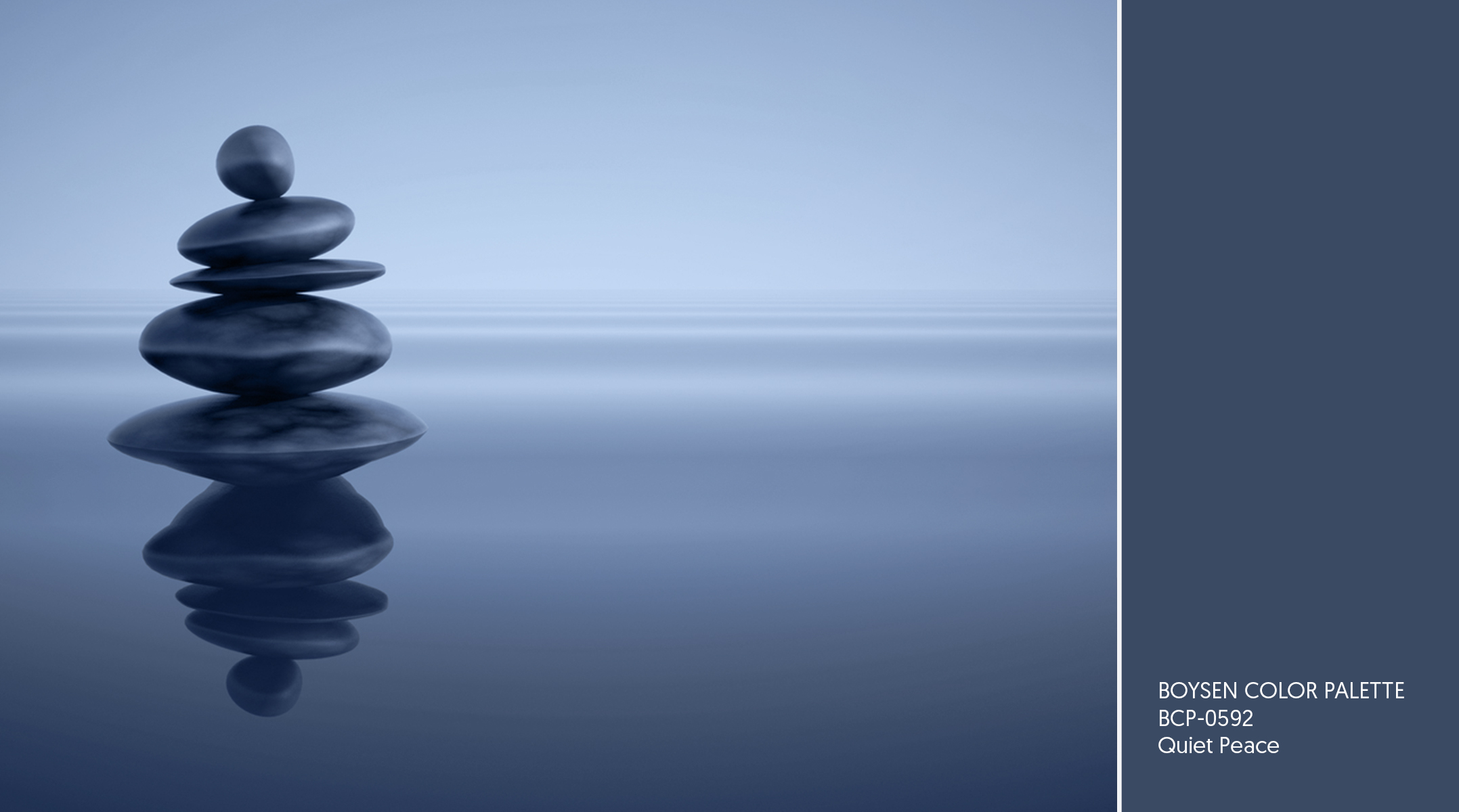 The modern world is arguably also a hectic one. Even with all the convenience technology allows us (or perhaps as an unintended byproduct of it), there seems to always be something else that needs to get done. At the pace we live our lives, it becomes easy to take the small but important things for granted. Lent allows us time to slow down and reflect. Take a moment to center yourself and find a place of quiet peace in your mind.
Blue is a calming hue and it's apparent in this paint color aptly named Quiet Peace. Learn more about it, including the rock lapis lazuli where blue pigment was derived in the past, here.
Silent Sea BCP-0515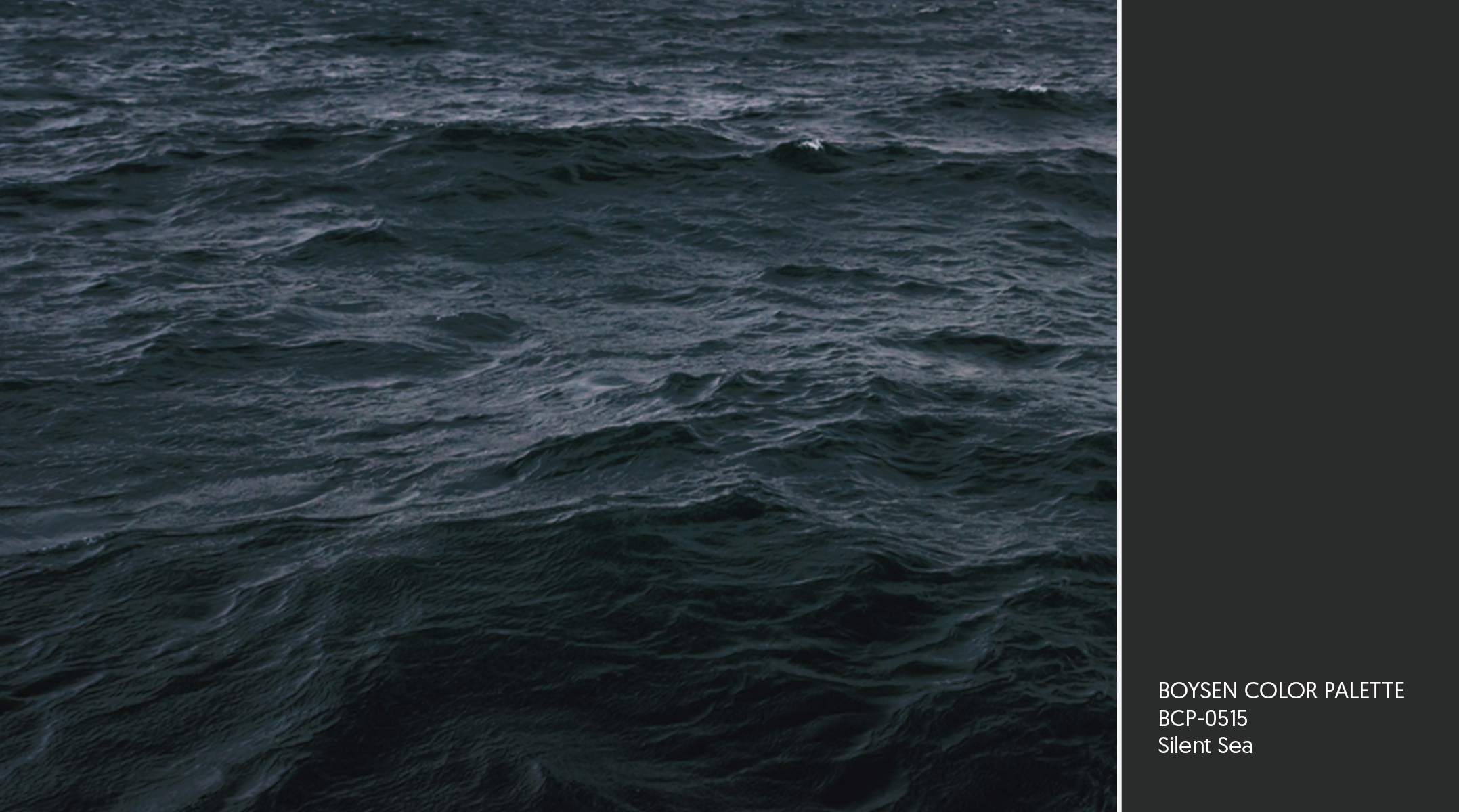 In the Philippines, the Saturday of Holy Week is also called "Black Saturday." It is considered to be a day of mourning and sorrow. Silent Sea is fitting not only in hue but also in name. The sea is ever-changing and always in motion. Sometimes, it is even ferocious and terrifying. But for Black Saturday, even the mightiest are still and solemn.
Black paint colors, like Silent Sea, can be intimidating to use around the house. When used thoughtfully, however, they can make a space look elegant and chic. Here are pegs for black home exteriors and black home interiors.
Washed In Light BCP-0873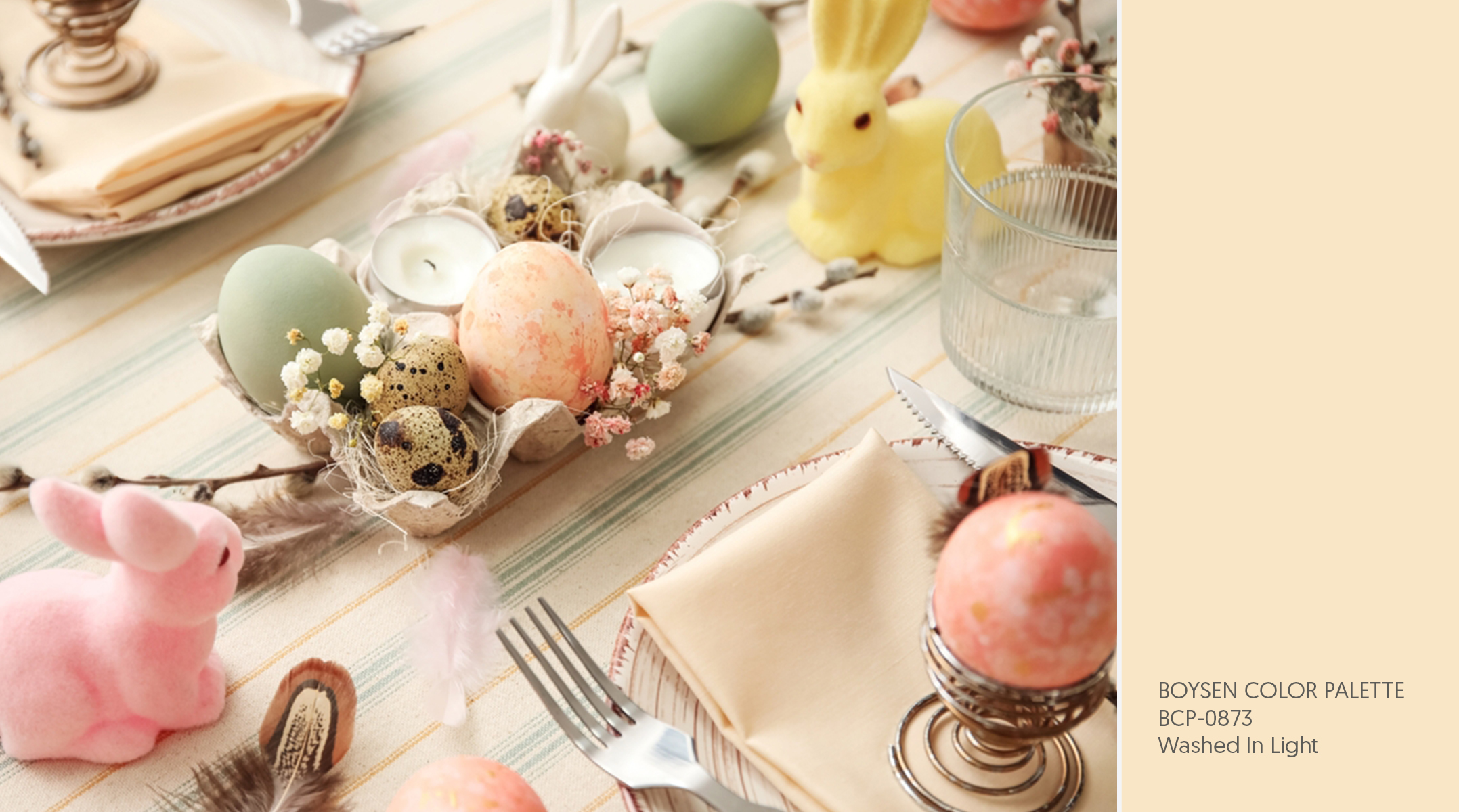 Finally, we arrive at Easter. It is the end of fasting and penitence and a time of joy and festivity. Themes associated with Easter include renewal, rebirth, and new beginnings. This is why colorful eggs are the mascot of Easter—because from eggs spring new life.
Though Easter is a time of celebration, it is also a sacred and holy day. Hence, rather than loud and bright colors representing it, an uplifting cream with a name like Washed In Light is better suited. Find more neutrals like the one above here.
Hoping you have a peaceful and restful Holy Week. Like any of the hues in this article? The paint colors above are available at Boysen Mix and Match stations (list of locations here). Remember to check the swatch of a paint color in person before having a batch of paint mixed as colors may appear differently when viewed through a screen.