In the busy streets of Manila where fertile soil is a rarity, it can be hard to fathom to plant a thousand trees. While that may seem hard to imagine, Converse is showing that it is possible to still create a space where people can breathe fresh air by launching Converse City Forests in Manila. This street art campaign aims to bring artists together to create air-cleaning murals around the world.
So, how did they create a forest in the middle of a street? The sneaker brand partnered with local artists and provided them with Boysen KNOxOUT, an air-cleaning paint, to give color to their artistic vision. The paint has the CristalActiv technology that turns smog-causing nitrogen oxides (NOx) into harmless substances when the painted surface is exposed to light and moisture. A square-meter of KNOxOUT painted surface cleans as much NOx as one mature tree. For Converse City Forests, homegrown artists A.G. Saño, Blic, and RJ Saquian painted a socially relevant mural along Recto Avenue corner Jose Abad Street. The outcome is a striking street art that "has an air-cleaning power of 1,020 trees"!
Air-Purifying and Thought-Provoking Street Art
At the heart of the Converse's campaign is the desire to use street art as a way to promote self-expression and creativity among artists and to encourage communities to care for the environment and one another.
Take a look at these murals that purify the air and inspire the locals.
AG Saño's Take on Environmental Issues and Climate Change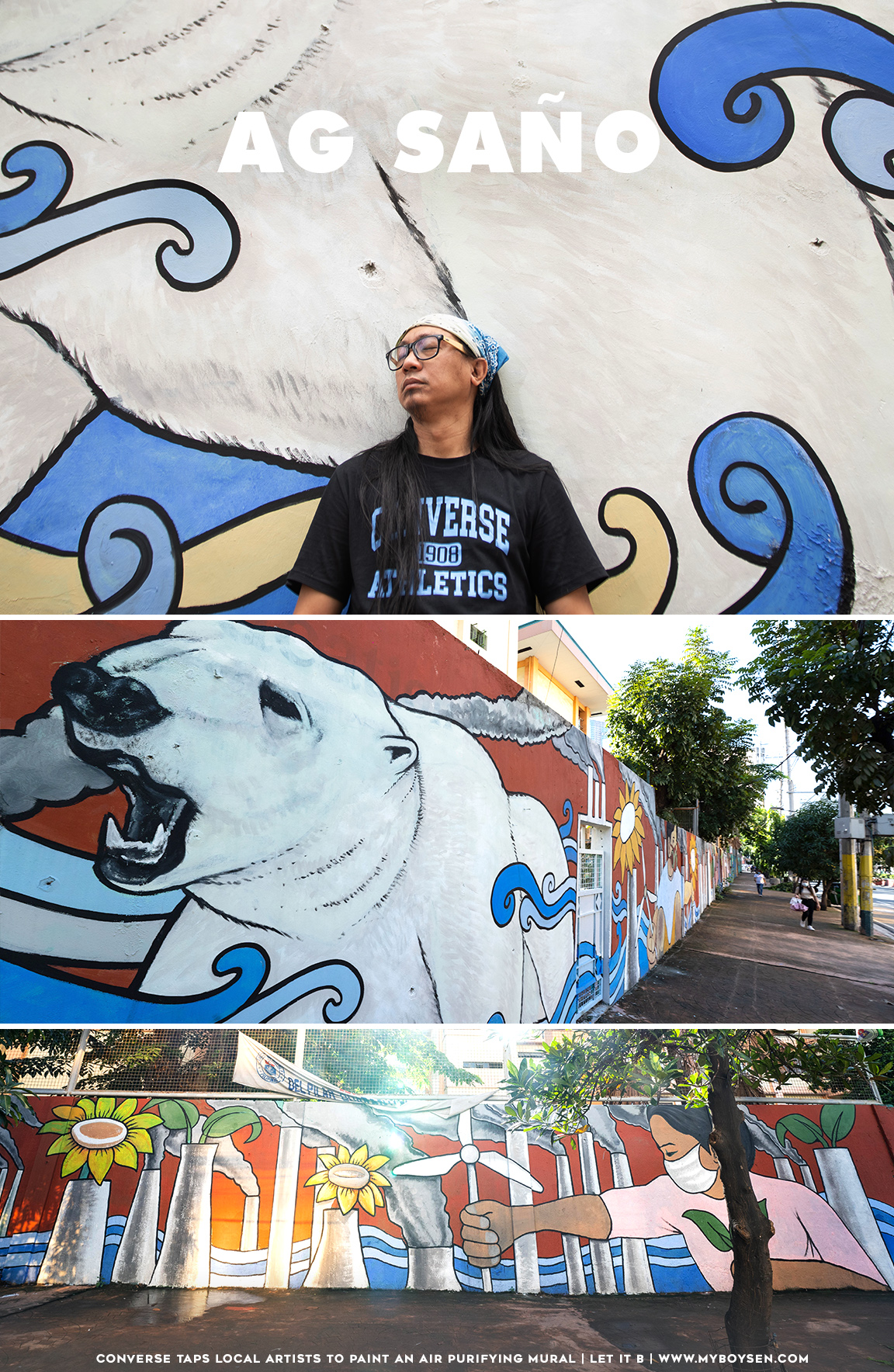 AG Sano's mural seeks to illustrate a world experiencing the devastating effects of climate change. He conjures up arresting images of factories emitting toxic gases, kids wearing masks, and a solitary polar bear. His art bears bad news that is nudging us to act responsibly and to enlighten us to see the error of our ways before we reach a point of no return.
Blic's Call for Solidarity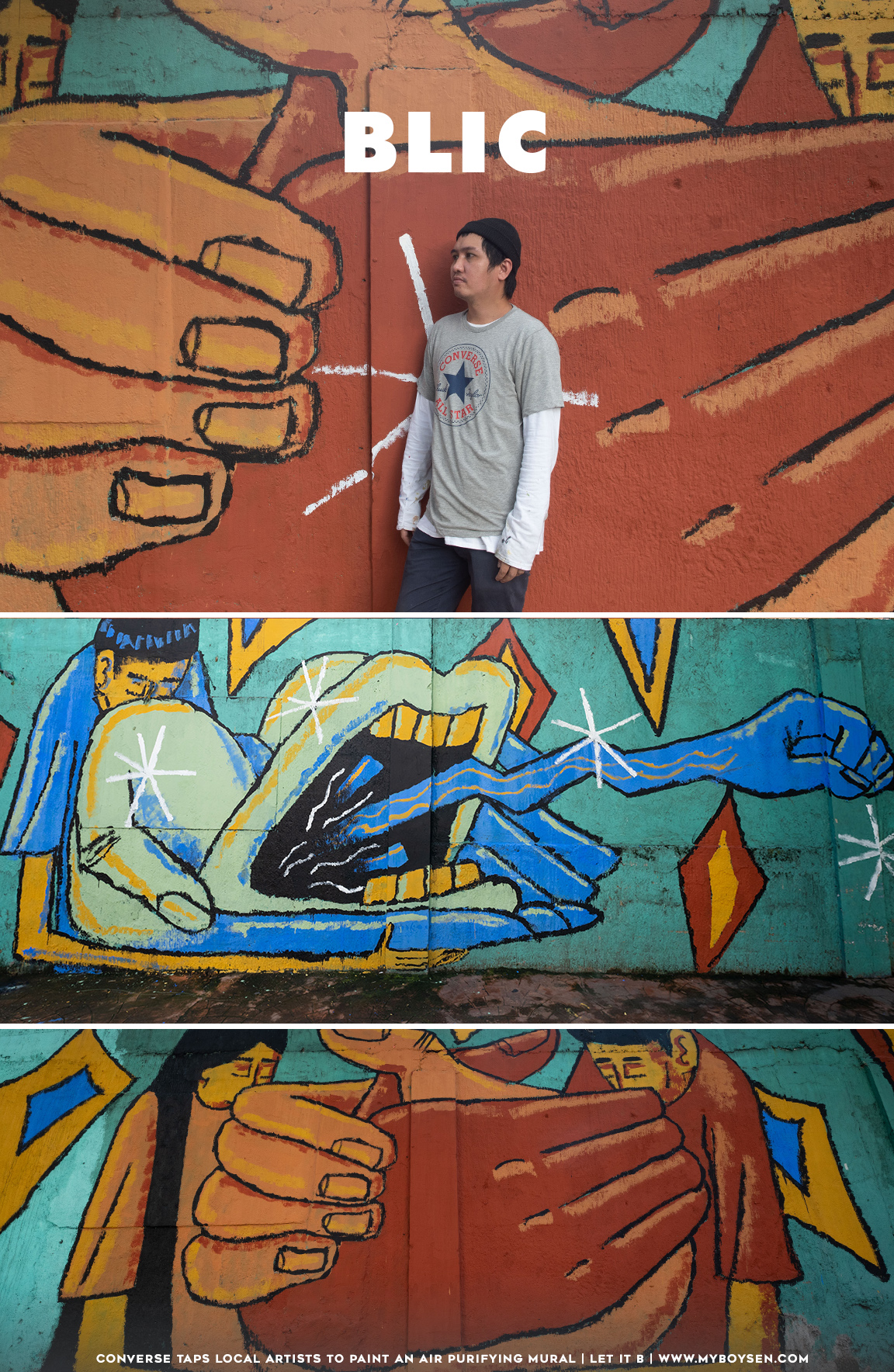 Hands everywhere. That is Blic's straightforward way to convey his vision for solidarity. Viewers of his art are called to imagine a world that is alive with engagement and discourse. He hopes to motivate people to speak out and comfort one another with his street art. It forwards the message that we have to help one another and set aside our differences in times of crisis.
RJ Saquian's Hopes for Inclusion and Visibility of the LGBT Community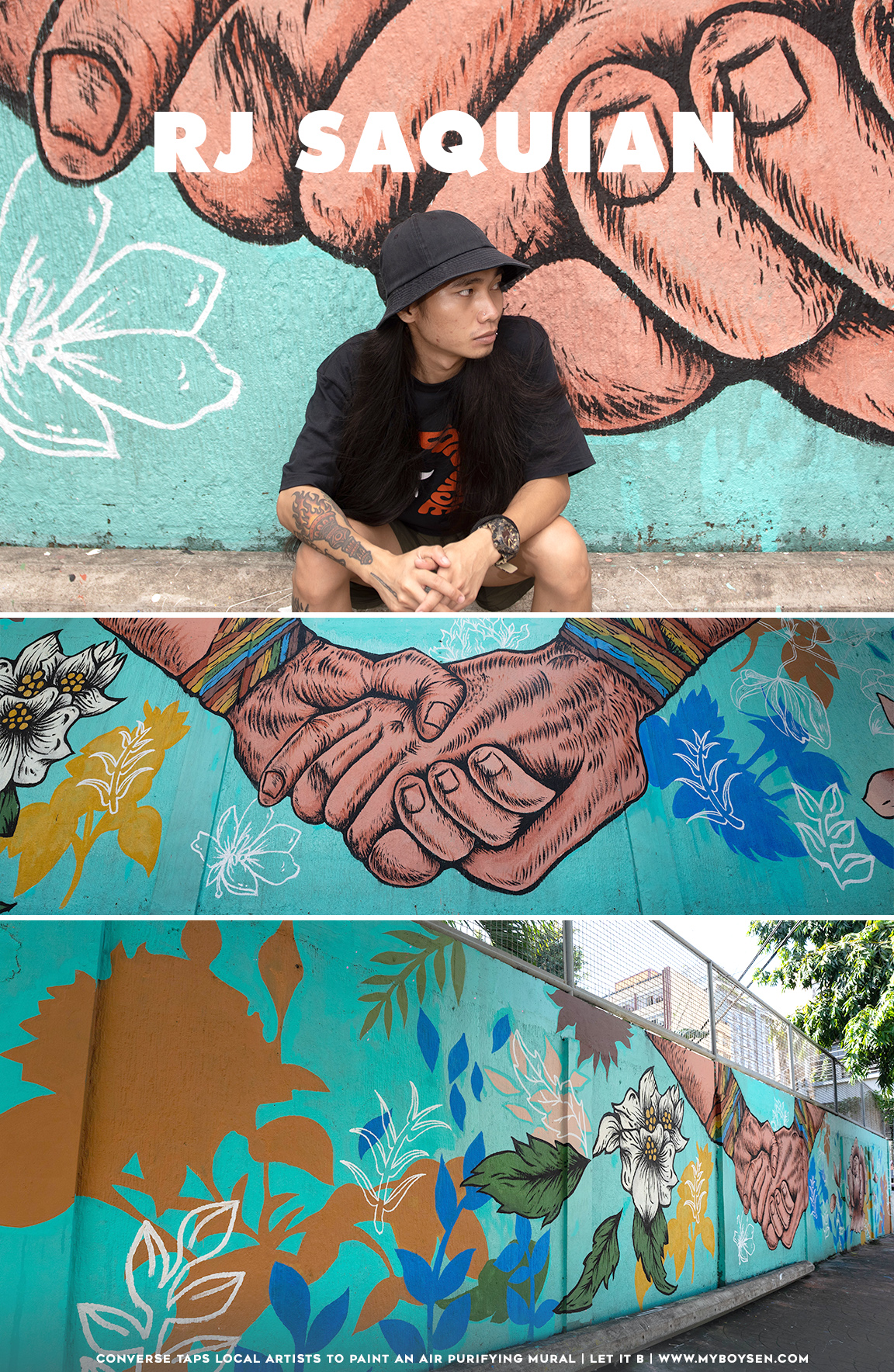 Saquian's creative decision to leave to the viewer's imagination the gender of the two people holding hands is a smart move. There are no strict labels and assigned roles to the two characters, who are wearing rainbow wristbands that show the iconic rainbow symbol of the LGBT Pride. It challenges us to think beyond binaries. Love is love, even if that love is between two men, two women, and two non-binary people.
If you want to see more air-purifying murals painted by Converse All Star creatives across the globe, follow this link.
Check out this post to learn more about the air-cleaning paint that was used in Converse City Forests street art.