One of the most read articles in this blog is the Paint Calculator: Estimate the Coverage and Amount of Paint You Would Need. DIY painting seems to be gaining more traction with homeowners compared to a few years back. With the pandemic, maybe even more DIY painting is done because people want to keep their families safe in their homes. 
Knowing this, it still did not stop me from asking Chong, an industry pro, how to estimate for a painting job. This knowledge will come in handy for homeowners who don't want to do the painting themselves.
The person in charge of estimating the cost for a project is the estimator, or estimador in Tagalog, and he is a crucial member of the paint team. His project estimate can mean the commercial success or failure of a painting project.
1.  Inspect the Space to be Painted
When you hire a painting company or contractor, the first thing they would like to do is to visit your space to be able to assess the type of surfaces to be painted, the size of the surfaces to be painted, the quality of the surfaces, and to find out from you directly if you have other requirements.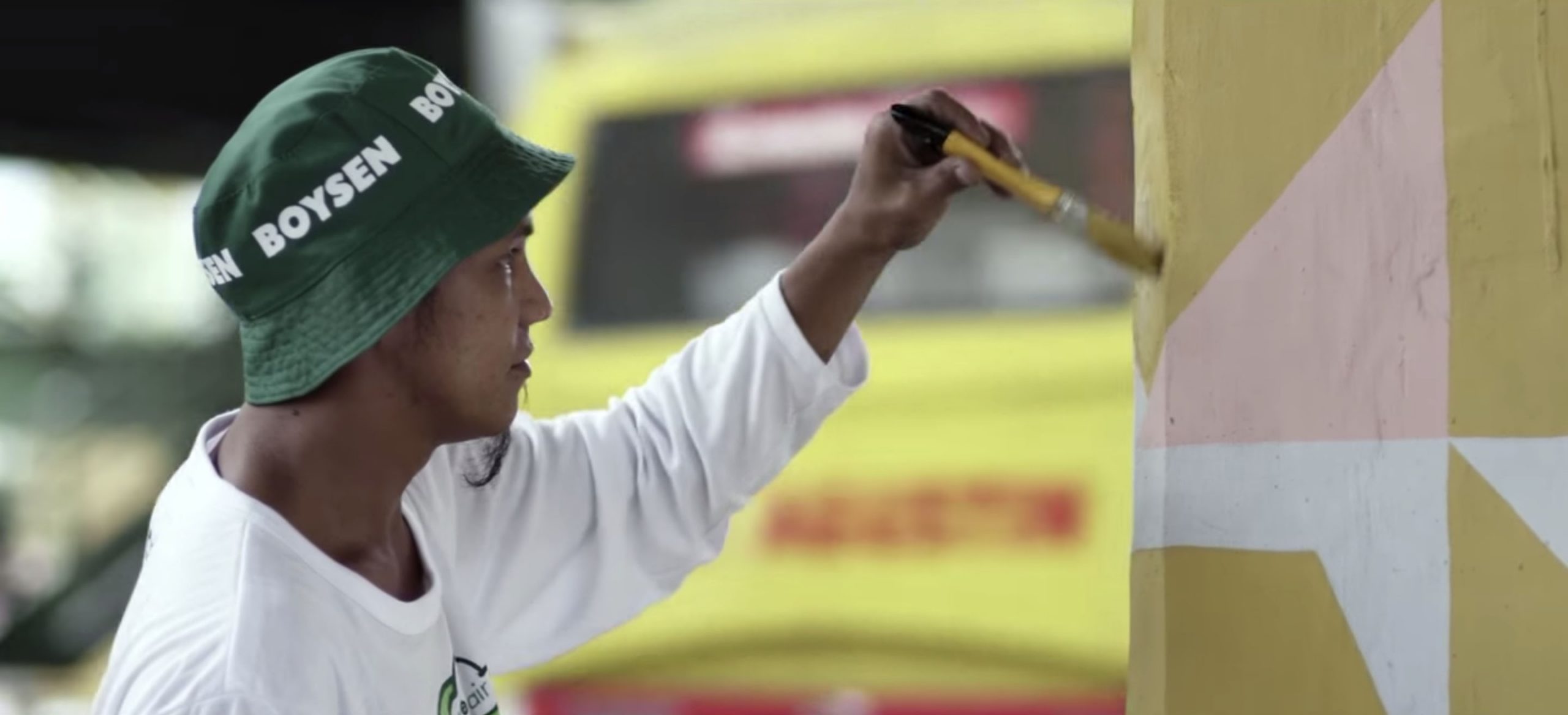 Inspecting the condition of the space is also very important to get an accurate cost estimate of the work to be done. Chong told me that a recent project had an area which seemed small on paper. But when there was a physical inspection, it turned out that the space was on sloping ground that needed elevated platforms like a scaffold, a gondola, or work basket.
Special requirements for a project can only be assessed properly when a physical inspection takes place.
2.  Measure the Paintable Area and Its Condition
The estimator would have to compute the total paintable area by multiplying height and width of the surface then subtracting the surface areas of the doors, windows, and fixtures. Then he would have to add all the paintable areas for each room, or for each section of exterior areas for painting.
Aside from measuring the paintable area, these things have to also be considered:
type of surface—concrete, wood, metal, drywall
painted or unpainted
paint problems to already painted areas like chalking, flaking, cracking, etc.
These have to be considered because these will impact the budget.
3.  Estimate the Manpower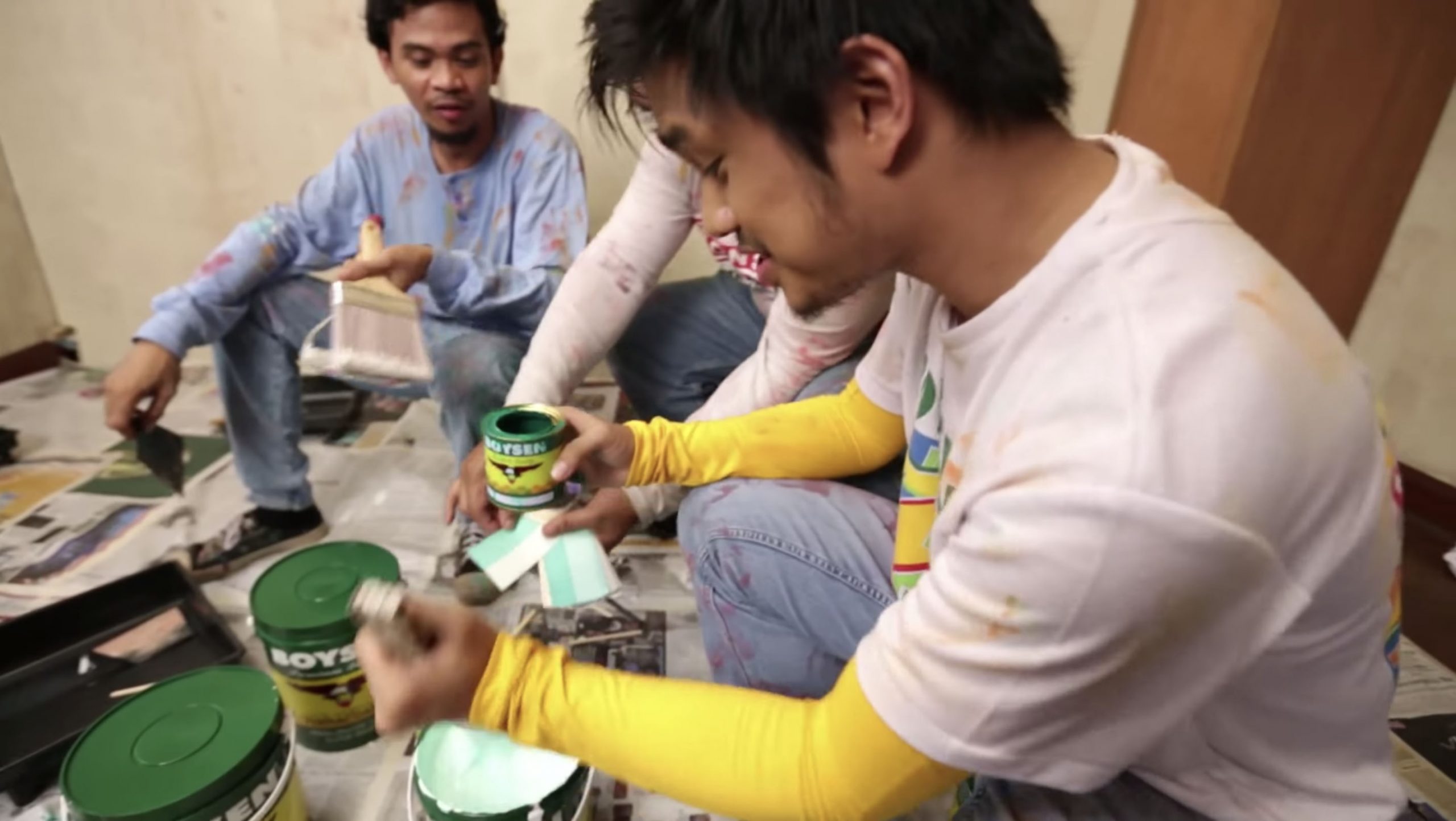 Experienced paint estimators would have an idea with just a quick walk-through how long it would take to work on a project. But for an estimator who is not so seasoned, it is not that easy. He would need training and hands-on experience. This is the reason why most estimators are painters themselves.
Experience of the painting crew is also important to consider. Who and how many painters to field for a project depend also on the client, whether he wants the job finished fast or not.
4.  Estimate the Materials
When talking about painting, the top coat (usually the paint with the color the client wants) is not the only thing that has to be considered. We talk about the whole paint system (usually primer, putty, topcoat) or all the materials necessary to prepare the surface up to visible paint on the wall.
There are also the sundries or consumables, like rollers, brushes, sandpaper, paint trays, painters tape, rags, cartons, empty cans, sandpaper, etc.
Then there are the non-consumables like spatula, putty knife, mortar gun, trowel, spray gun, etc.
When painting hard-to-reach areas, the team may be needing elevated platforms like ladders, scaffolds, gondolas, etc., so renting or buying these may be necessary.
5.  Compute All Costs Including Overhead
When the paint estimator finishes his project estimate, this will be given to the company for checking as well as to add overhead expenses like transportation, communication, insurance, taxes, employee benefits, and office rent. This is usual for professionally-run paint companies.
The estimator's computation if done well is the basis for a profitable project. If the estimate is bad, the company could lose money. If it is good as well as competitive, the company can win a project bid and earn from it. For this reason, the paint estimator is a key team member in any paint project.
It is not surprising that a prerequisite for a topnotch, effective paint estimator is his experience as a painter. It is those years of experience that make it possible for him to make a thorough and informed estimate.
For Homeowners
If you are thinking of getting a paint contractor to paint your home, a considerable cost at this time that you would need to include in your budget would be the Covid testing prerequisites that the paint crew would have to undergo and personnel barracks containment facilities for some projects that implement strict health protocols. The latter is common for condo buildings, commercial spaces, or public properties.
It may be prudent to reconsider your (re)painting time schedule if the need is not urgent. If you can defer it, do so while still keeping in mind that no one really knows when the public health situation will improve. If the need to (re)paint is urgent, maybe you can also assess if you can do it yourself. Even if you will have to do the paint job in phases, it is definitely worth looking into. Watch this video and read this post to come up with an informed evaluation. For questions, just email ask@myboysen.com or call 02) 8363-9738 local 417 to 418 during office hours to talk to a member of the Boysen technical team.