If I were to choose my favorite palette in the Color Trend 2017, my vote would go to Technology. I love the pastels and the way the colors look, so young, fun, lighthearted, bright but soft.
This palette was inspired by the use of digital filters in photography.
The internet is full of visuals where diffusion and saturation changes the feel of the photos. An example would be this video of the Spring-Summer 2017 Ready-to-Wear Chanel Collection. The production design with its pastel colors is young, current, with familiar elements like cactus, geometric patterns on the walls, even that pineapple on the fruit tray.
As for the clothes, classic Chanel is there in the tweed jacket or the rows of faux pearls. However, the modern influence is evident with the trims and finishes updating the jacket, or the pairing of the pearls with a boys cap worn sideways.
My take on the Technology palette as interiors would look like this.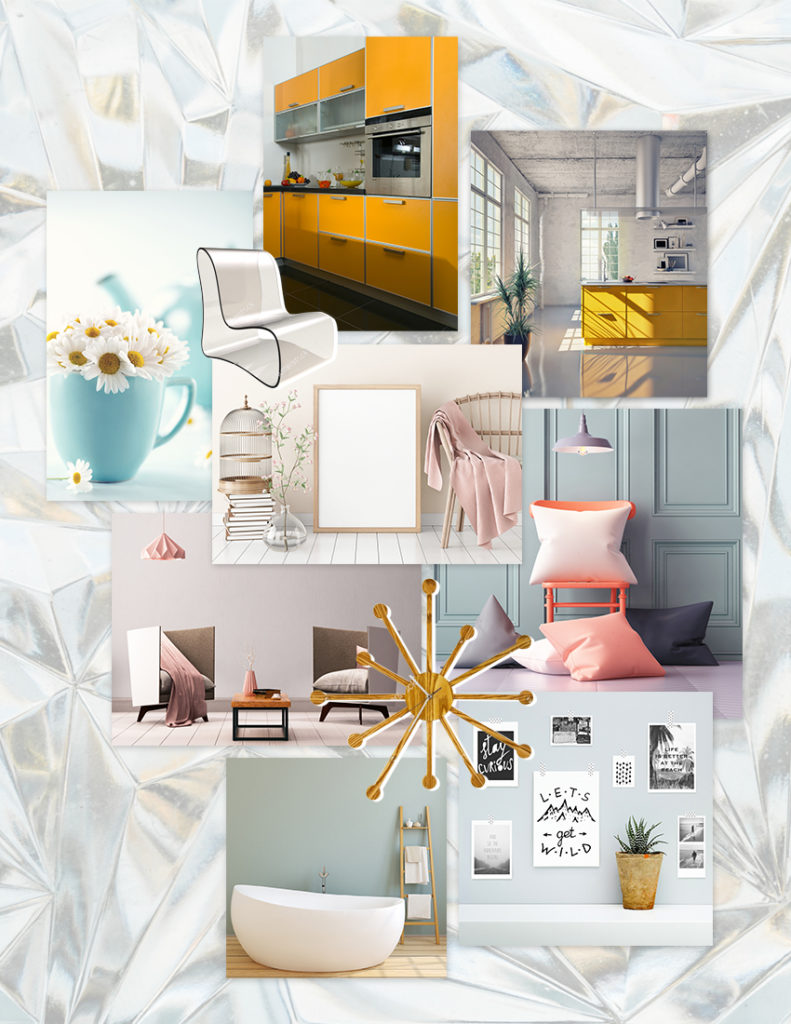 Curious to know more about the Technology palette? Click this link for the Color Trend 2017 brochure.