Too often we overlook the wear and tear of our concrete floors. It's usually the last thing we think about when undergoing construction and renovation. Yes, while it is important to beautify and protect our walls, it's also equally important to invest in our floorings as well. With this being said, concrete floors don't have to be boring. Here are some colorful concrete floor inspiration using Boysen Acqua Epoxy.
What is Acqua Epoxy?
Acqua Epoxy is a two-component, water-based acrylic epoxy paint that's ideal for both interior and exterior concrete and metal floorings and other well-primed substrates. For this article though, we're highlighting the fact that Acqua Epoxy is a good option when you're considering repainting your floorings.
Not only is Acqua Epoxy built to last, it also has outstanding abrasion resistance. This makes the paint able to withstand foot and light vehicular traffic. If you have an outdoor garage, consider using Acqua Epoxy.
It's also formulated to resist stains, solvents, and low concentrations of acid and alkali. This is ideal especially if you're planning to repaint the floors of your warehouse or workshop. You can read more about Boysen Acqua Epoxy here.
Colorful Concrete Floors with Acqua Epoxy
Boysen Acqua Epoxy comes in a variety of colors. Eight, to be exact. We have the standard shades of black and white. This time around, let's highlight the other, more interesting, color options of Acqua Epoxy.
B-2965 Traffic Yellow and B-2950 Chrome Green (Commercial Parking Lot)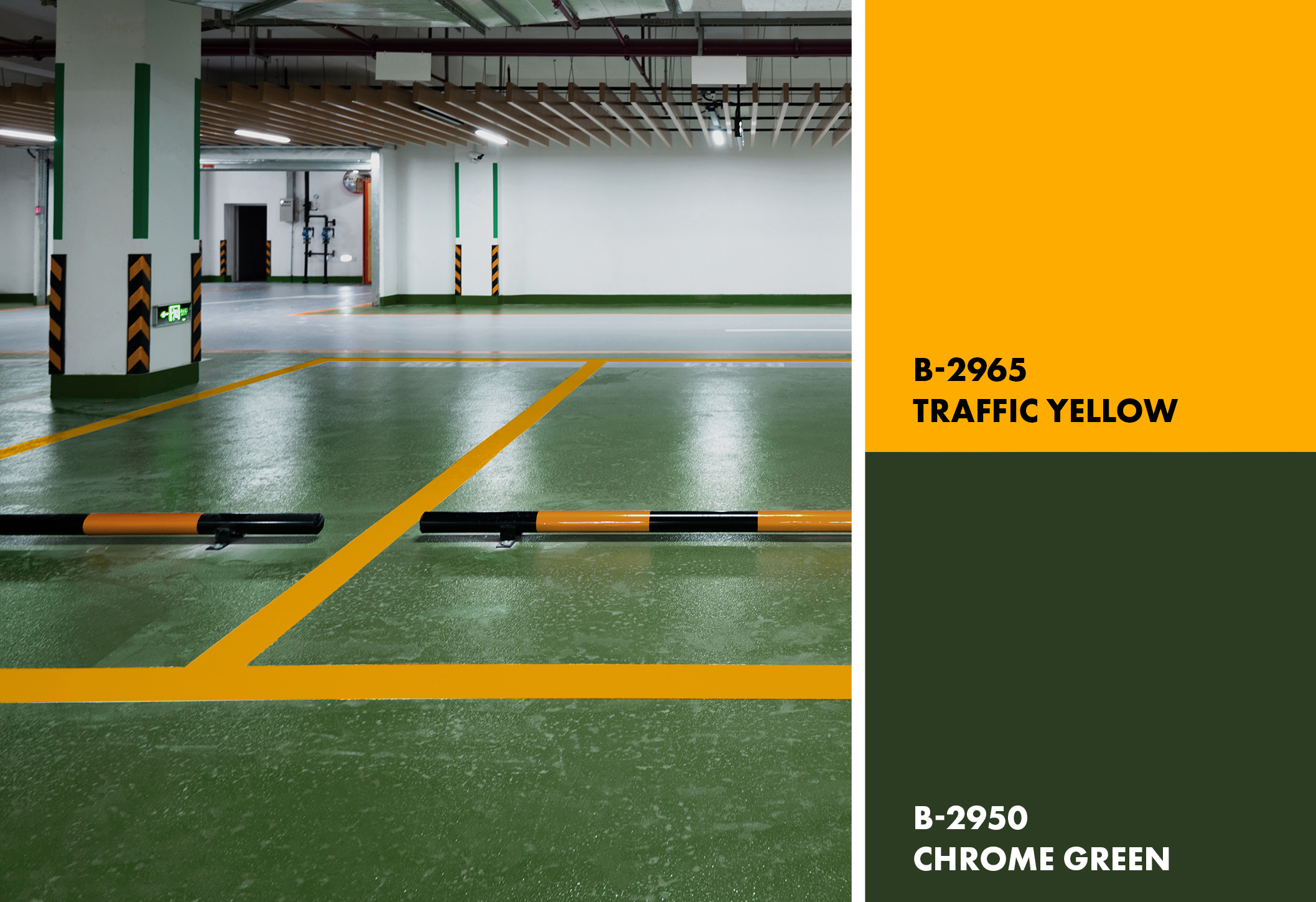 The bright-hued Traffic Yellow is also a good choice for placing markers along parking lots or driveways where you need motorists to pay specific attention to a certain area. Choose one, or if you're truly a Boysen fan, go for both green and yellow!
B-2940 Handicap Blue and B-2970 Safety Orange (Warehouse)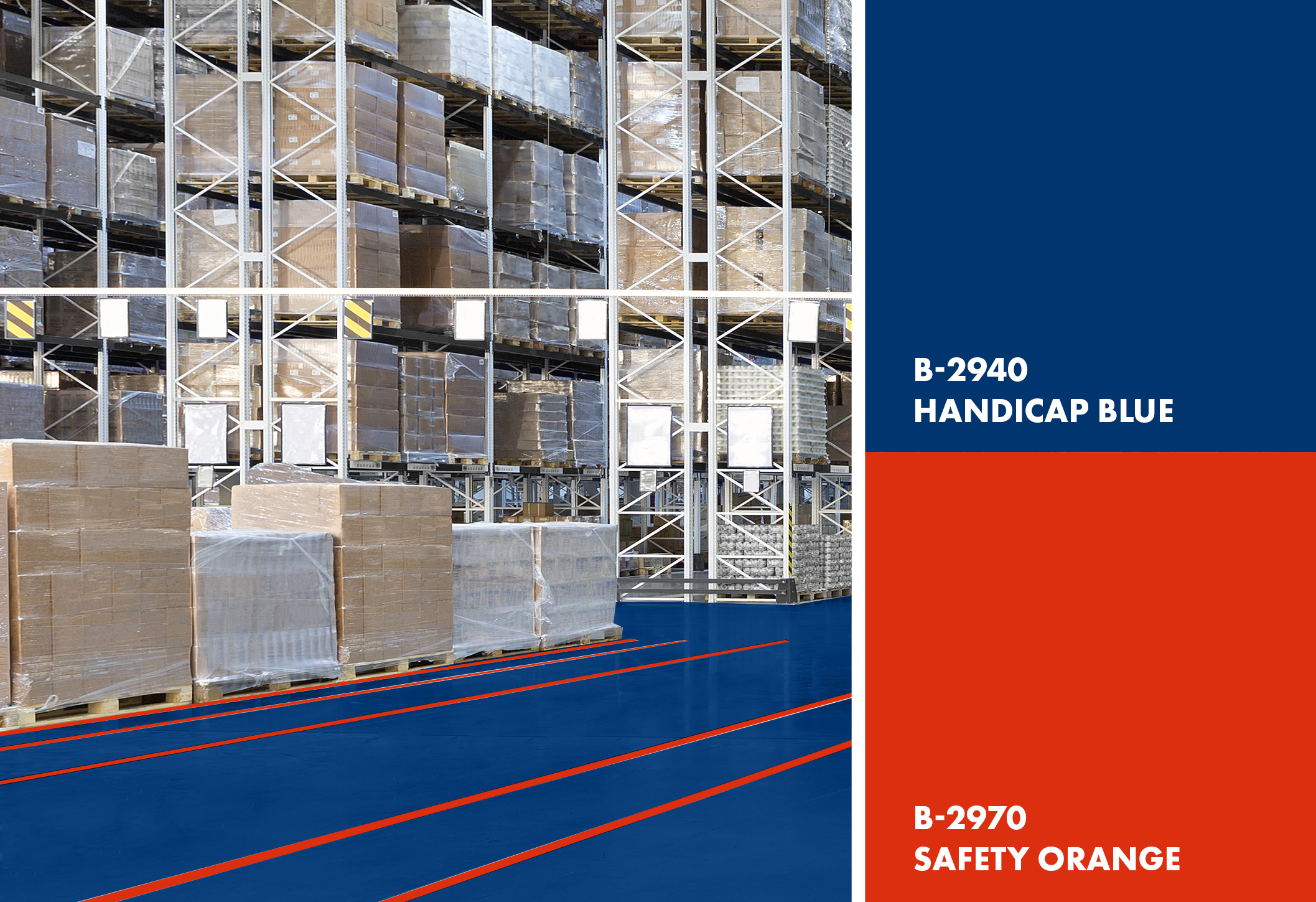 Make sure warehouses and factories stay in tip-top shape. Maintaining it's structural integrity is of utmost importance. Use the energetic blue and red hues of Acqua Epoxy to color code areas according to inventory, process flow, or department.
B-2976 Ceramic Red and B-2930 Gray (Garage)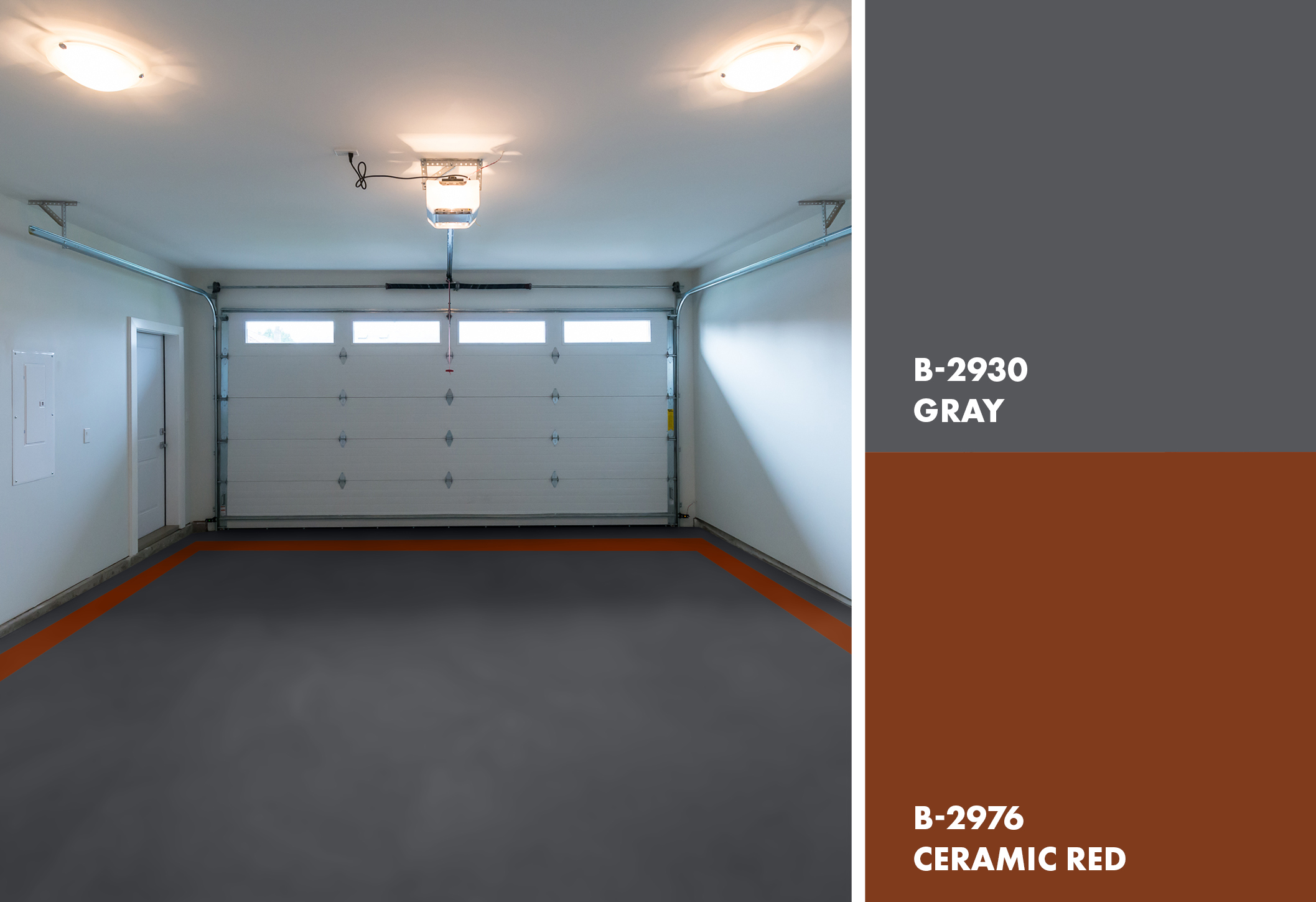 The brick-colored Ceramic Red and the subdued Gray are both good choices for indoor or outdoor garages at home. Formulated to be durable, Acqua Epoxy is the perfect choice for garages since we're driving in and out of them almost every day.
We'd Love to Hear From You!
Here are some other need-to-know to gear yourself up with when dealing with epoxy paints.
Still have some other pressing question about paints, colors, or Boysen Acqua Epoxy? Send us a message at ask@myboysen.com. We're always happy to help. Our technical service department is also just one call or text message away. Contact them here: 0918-913-6000. Keep up to date with the blog!Don't forget to subscribe for weekly, short and sweet paint and DIY inspirations sent straight to your email. Happy painting!