When I had my house renovated a few years back, I painted some large and key areas of the home in a stark white paint shade. I envisioned this Scandinavian, straight-out-of-Muji vibe for my home. I'd complete the look with a ton of wooden furniture, some lush, dark green plants, and a couple of fun design elements to liven up the place. But, being in an all-white room made me feel like….God was calling out to me. If you know what I mean. I needed some pops of color in my space. This is where color blocking (with paint!) comes in.
Work from Home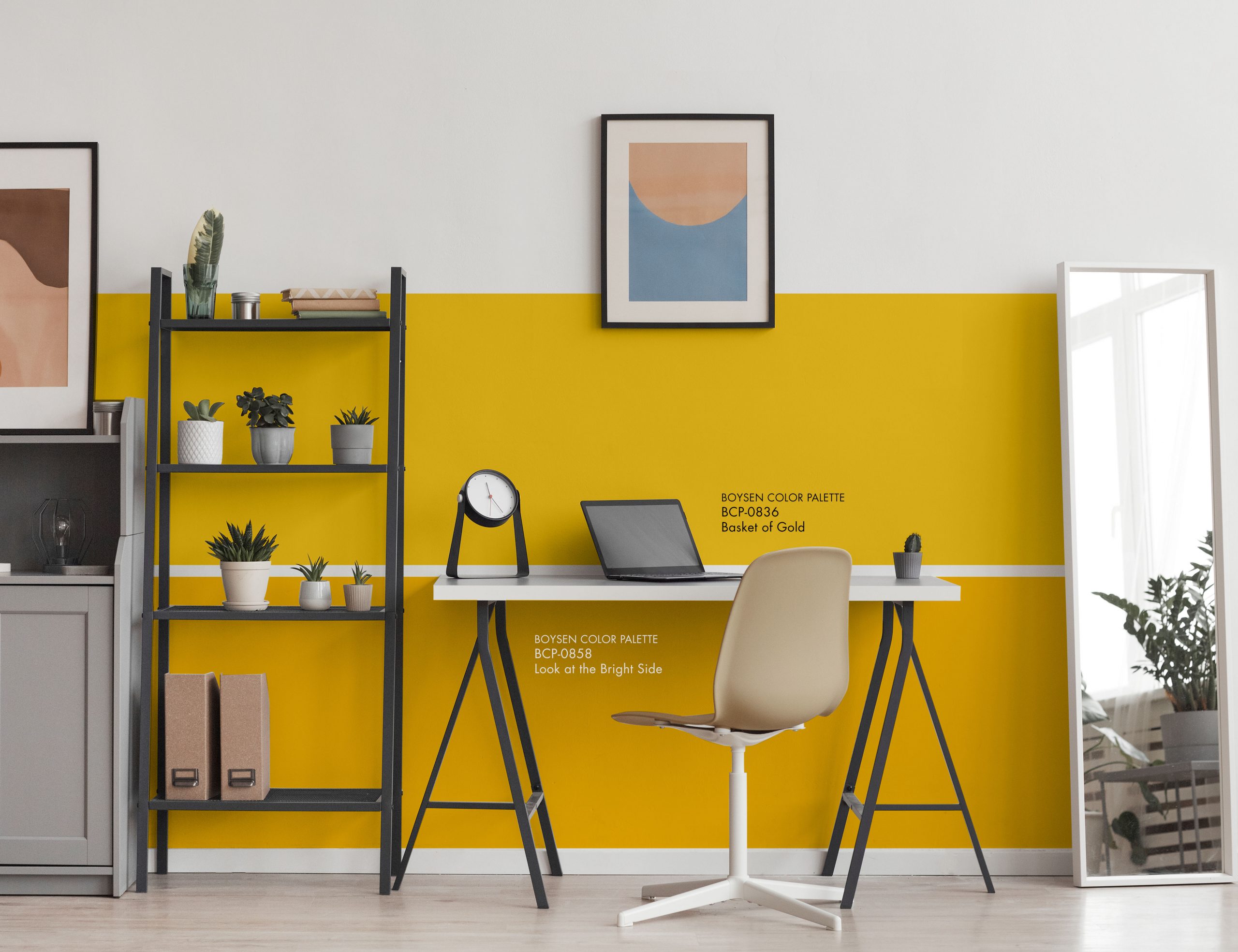 Working from home has both its advantages and disadvantages. For one thing, you can take zoom calls in the comfort of your pajamas. But, it can also feel like you just can't stop working. There is no physical or mental separation from your home and work life because they happen under the same roof. If you're working remotely in your bedroom, try painting the walls around your desk space in golden hues. Yellow can inject some much needed energy and get those creative juices flowing!
Sacred Space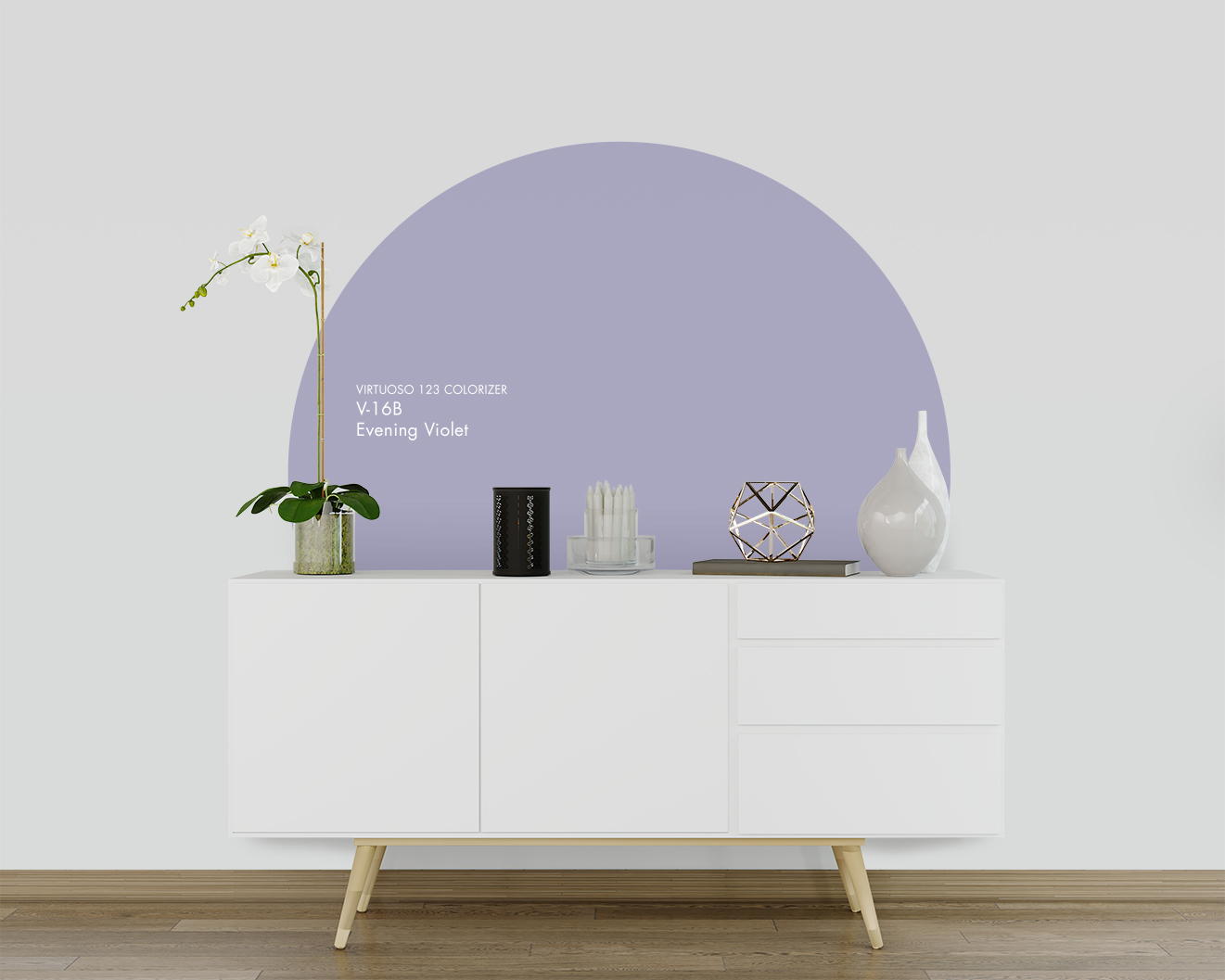 While having a whole room just to unwind and meditate sounds like an absolute dream, most of us don't have enough space in our homes for that. So, allot just one corner in your bedroom as your sacred space. You can put up photos of people or things that bring you joy. Or, light up some incense to cleanse the energy of the space. Paint over a healing purple hue in that corner to signify that this is your space. This is a place where you can set your affirmations for the day, and where you can meditate and pray.
Lounging in Style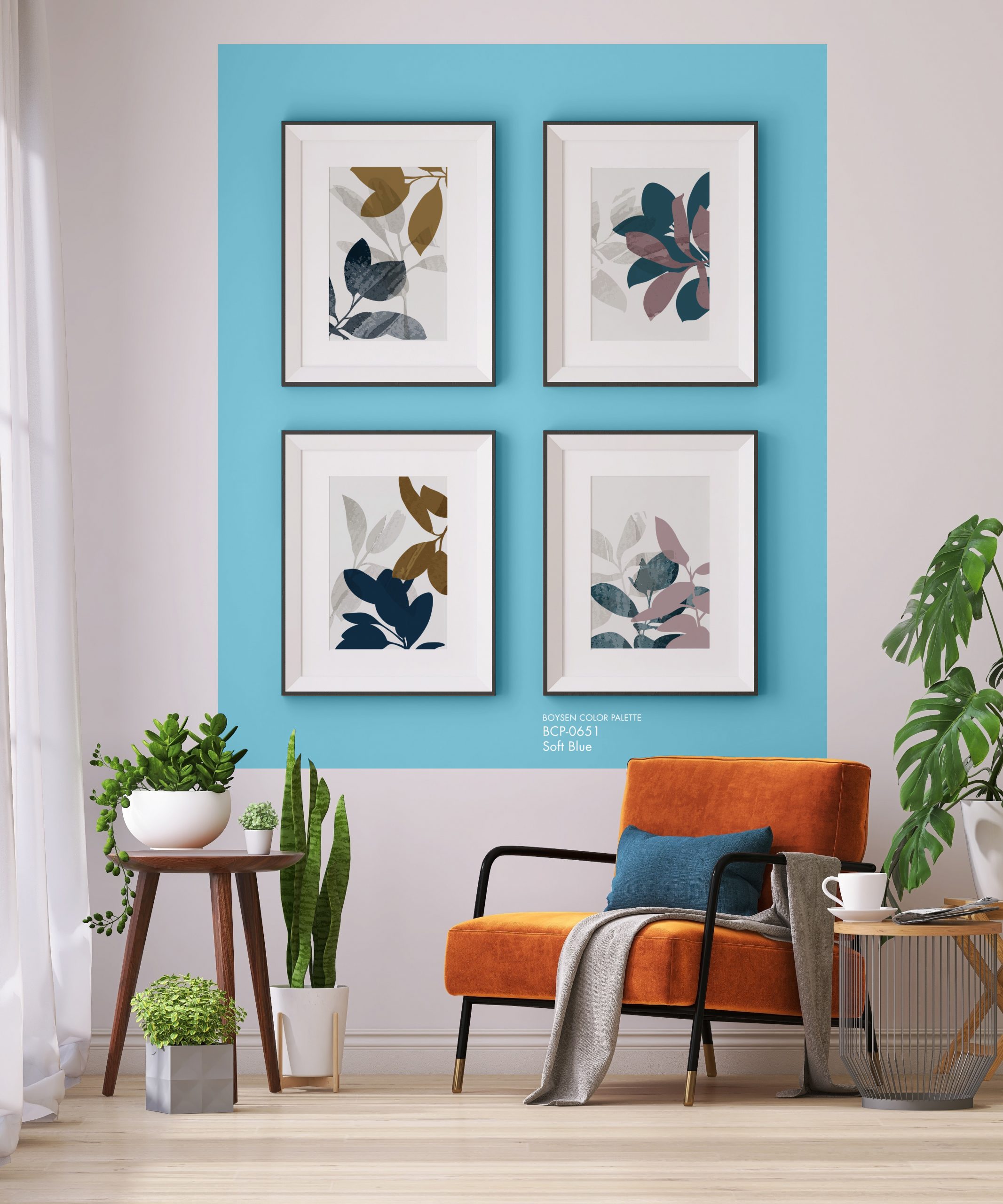 If you want to add some pizzazz on your gallery wall, try painting a color block to frame it! You can decide which hue and shape would work best with depending on the type of art pieces or frames your collection's made out of. What's a foolproof color? We would suggested a soothing blue hue. Like the wide expanse that is the sky and sea, blue makes for a good backdrop since it doesn't necessarily outshine the stars of the show, your gallery!
Some Final Thoughts
Painting simple shapes on your walls are an easy way to get some pops of color in your living space. It's something that you can totally DIY for just a day too if you're pressed for time! With just some painter's tape, used newspapers, and a steady hand, brush or roller, and paint of course, you can create just about anything you put your mind to! While we only featured a couple of lovely hues to try here, we have thousands of other paint shades you can try. Browse through the blog, the Boysen website, or download the Boysen app for more color inspirations. If you have any other questions regarding paint or color, send us an email at ask@myboysen.com. We're always happy to help. Happy painting!