Hey there, Homies! Let's start of the day with a pep in our step with some good news. Philconstruct Mindanao is finally back! After a two year hiatus due to the raging pandemic, physical, on-ground activities are set to resume again. See you there?
Philconstruct Mindanao 2022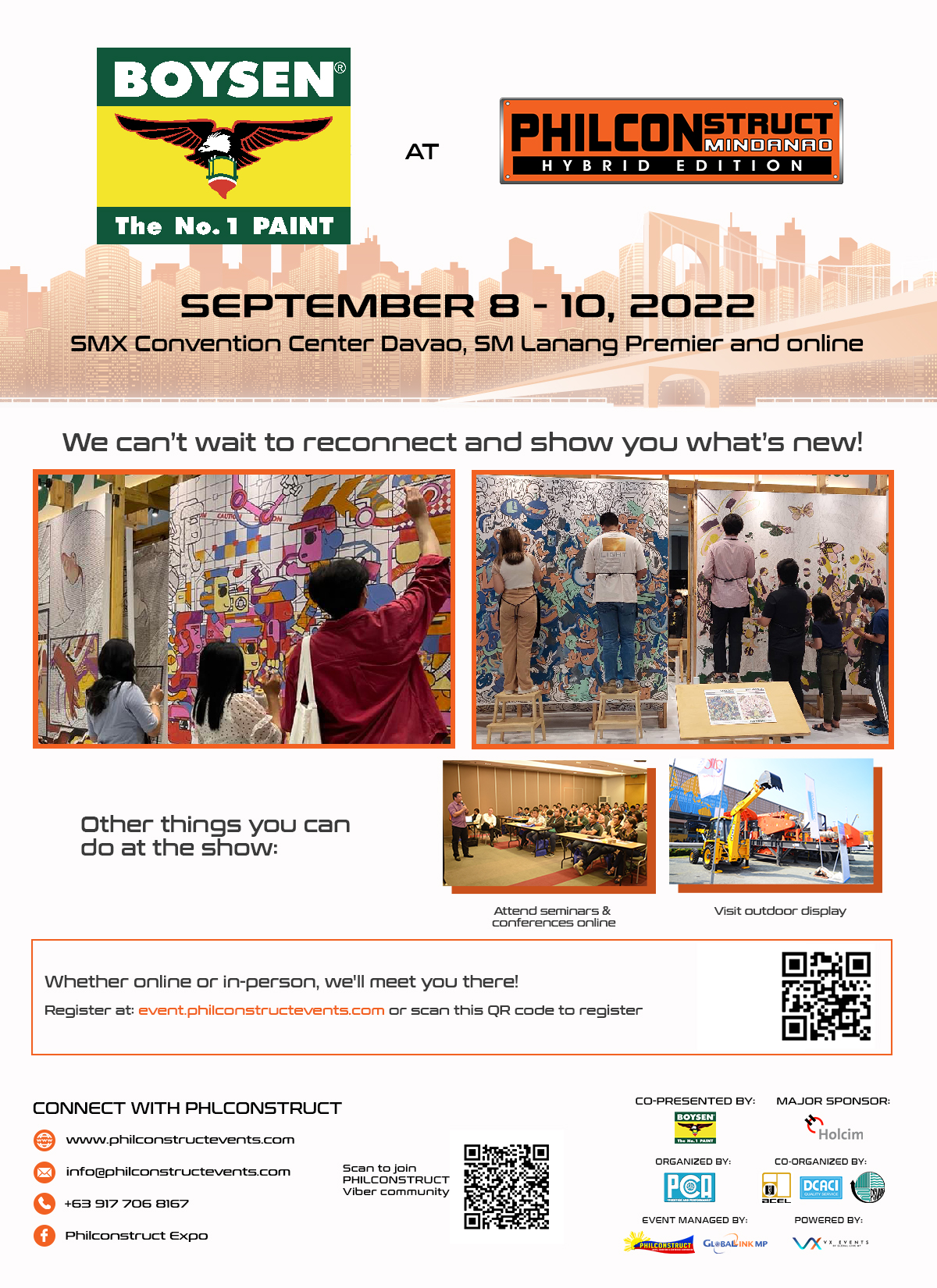 This long-awaited exhibit is scheduled to happen from September 8 to 10, 2022. That's from Thursday to Saturday. The event will be held at SMX Convention Center Davao which is conveniently located within the vicinity of SM Lanang. If you're planning a trip to the mall soon anyway, why not squeeze this free event in?
That's right, it's completely free! It's open to everyone! Whether you're planning a renovation to achieve your dream house goals or just looking for something fun to do, make sure to drop by.
BOYSEN Color Stories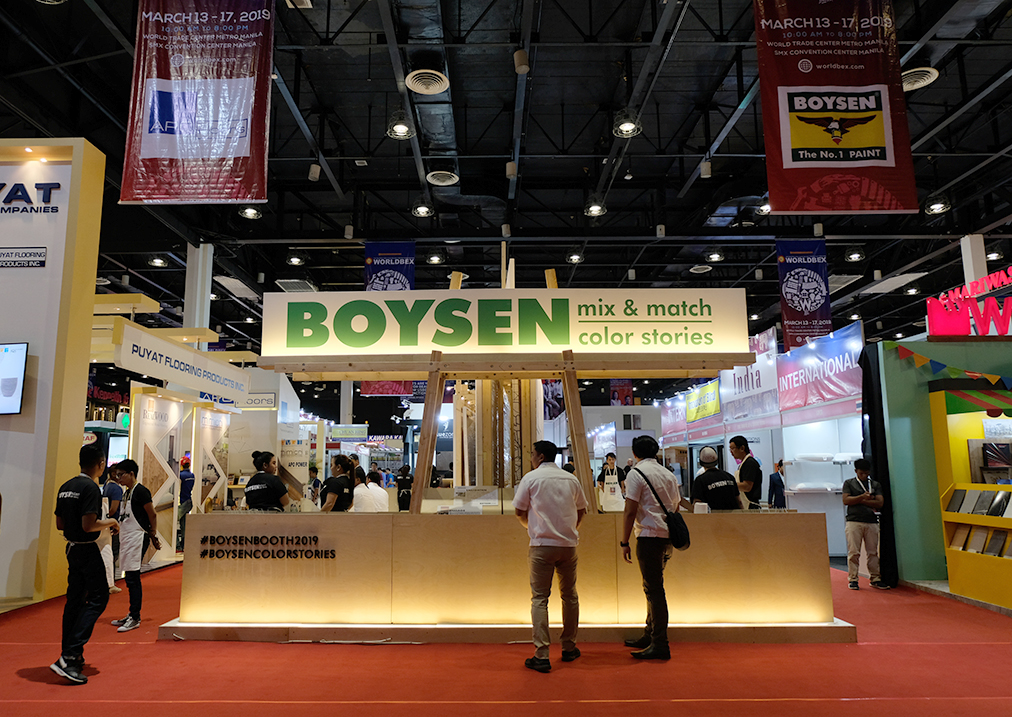 More good news. The BOYSEN Color Stories booth is back by popular demand! It's one of the most popular exhibits we've had so far. If you haven't tried it for yourself, well, now is the time to do so. The booth features four super lovely artworks that our booth visitors get to paint themselves! And no, you're not limited to just one mural. Just line up for the other three and you would have completed the whole set.
Before entering the BOYSEN Color Stories booth, visitors are given aprons and a set of actual architectural paint to use in this mural painting activity. We designed the exhibit in such a way that makes it perfect as Instagram backdrops and for all you young folks out there, TikTok.
Not interested in the painting activity? (Aww…why not, though?) No worries, you can still learn all you need to know about paint from our marketing and technical personnel in the booth. Don't worry about approaching them, they don't bite!
Some Final Notes
Take it from a seasoned exhibit goer (if that's even an actual thing). Go early! Crowds usually start forming right after lunch. It's hard to take the perfect selfie when there are, like, 4 other people painting the mural beside you. But once you do get the perfect shot though, don't forget to tag us at our Facebook or Instagram account. It's always exciting to see what kind of vogue or creative shots you guys do in our exhibits.
So to all our Homies all the way in Davao, it has indeed been too long. We have missed you, and I hope you guys missed us as well. But, absence does make the heart grow fonder and we hope you're just as excited for this event as we are!
If you have any other questions regarding our exhibits, or maybe just have some pressing inquiries about paints and colors, shoot us an email at ask@myboysen.com. We're always happy to help. So, marked your calendars yet? See you guys in Philconstruct Mindanao!