Ever find yourself staring at a blank space in your living area? It could be the empty space right above your couch. Maybe, it's that bare wall next to your bed. Perhaps, the wall right above your toilet? Whatever and wherever that space may be, you feel drawn to fill in that space with something. For this dilemma, ever consider creating a gallery wall? Aside from amassing lovely art prints, personalized and framed photographs, or perhaps a map of a city you've fallen in love with, another important aspect in creating a gallery wall is choosing the perfect paint color as its backdrop. Here, we'll give you 5 options you can choose from!
Eclectic Pink
Splash on a dose of fun on your gallery wall by painting it a joyful, eclectic shade of pink! If your style is the love child between rustic bohemian and chic mid-century modern, a dusty blush hue is the way to go. Try collecting more bright, colorful, and eccentric pieces to pepper your gallery wall with.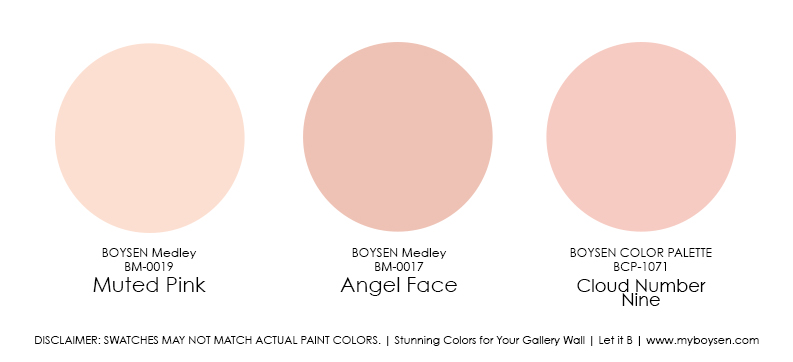 Try these rosy Boysen hues for your gallery wall.
Dusky Blue
A dark, velvety blue hue can work as an exquisite backdrop for a gallery wall with tons of white or louder pieces. It gives the eye a space to relax and recharge before going on over to admire the next artwork. Make this hue an accent wall to an all white room to further highlight your gallery wall.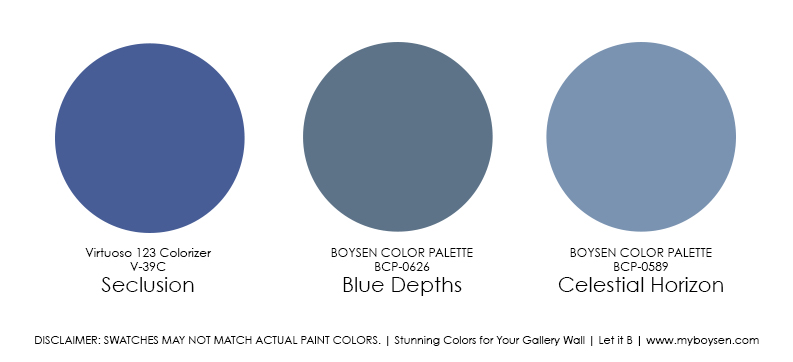 Try these soothing Boysen blues for your gallery wall.
Dark Green
Give your space an old world charm by painting your gallery wall with a deep green hue. Mount your art pieces using gilded or ornate wooden frames. Perhaps add some black and white photos into the mix. Remember, anything that looks like it could belong in a museum works too!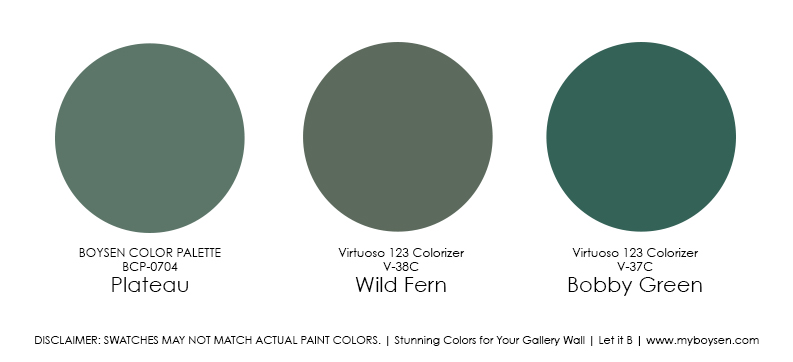 Can you envision your gallery wall with these lovely Boysen colors?
Vintage White
Who says gallery walls need to be made up of fancy-schmancy framed artworks and expensive pieces? If you're living in a smaller space like a rental or a dorm, investing in tons of artworks might not be the best course of action (for now!). Choose a warm, off-white hue as a backdrop for more sentimental pieces. It could be postcards from places you've visited or movie tickets from your favorite shows.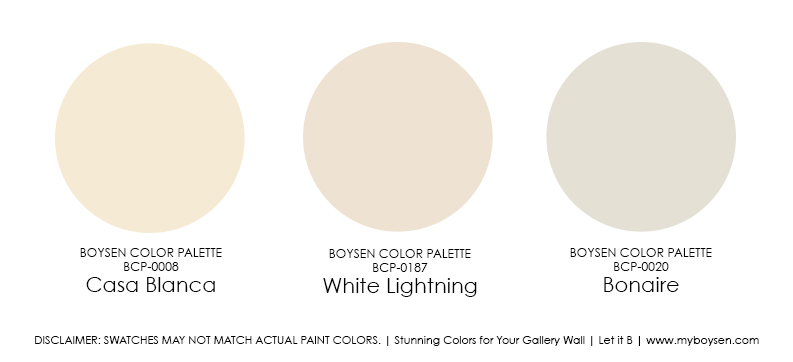 You simply can't go wrong with these neutral hues.
Some Final Thoughts
So we've laid out some colors here to get you started with your gallery wall. But, what kind of paint is best for this type of project? Our recommendation would be to choose paint finishes that are either matte, flat, or satin to keep light from bouncing off the walls. You can't appreciate art if you can't look at it! For flat paints, go for Permacoat Flat Latex. For satin paints, we have Healthy Home. Finally, for a matte finish paint, choose Virtuoso Silk Touch as your paint base. If you have any other questions regarding paints or colors, send us an email at ask@myboysen.com. We're always happy to help. Happy painting!