We didn't pick this out of the blue. Our customers have shown us for years, decades even, that their all-time favorite paint is Boysen Tulle White.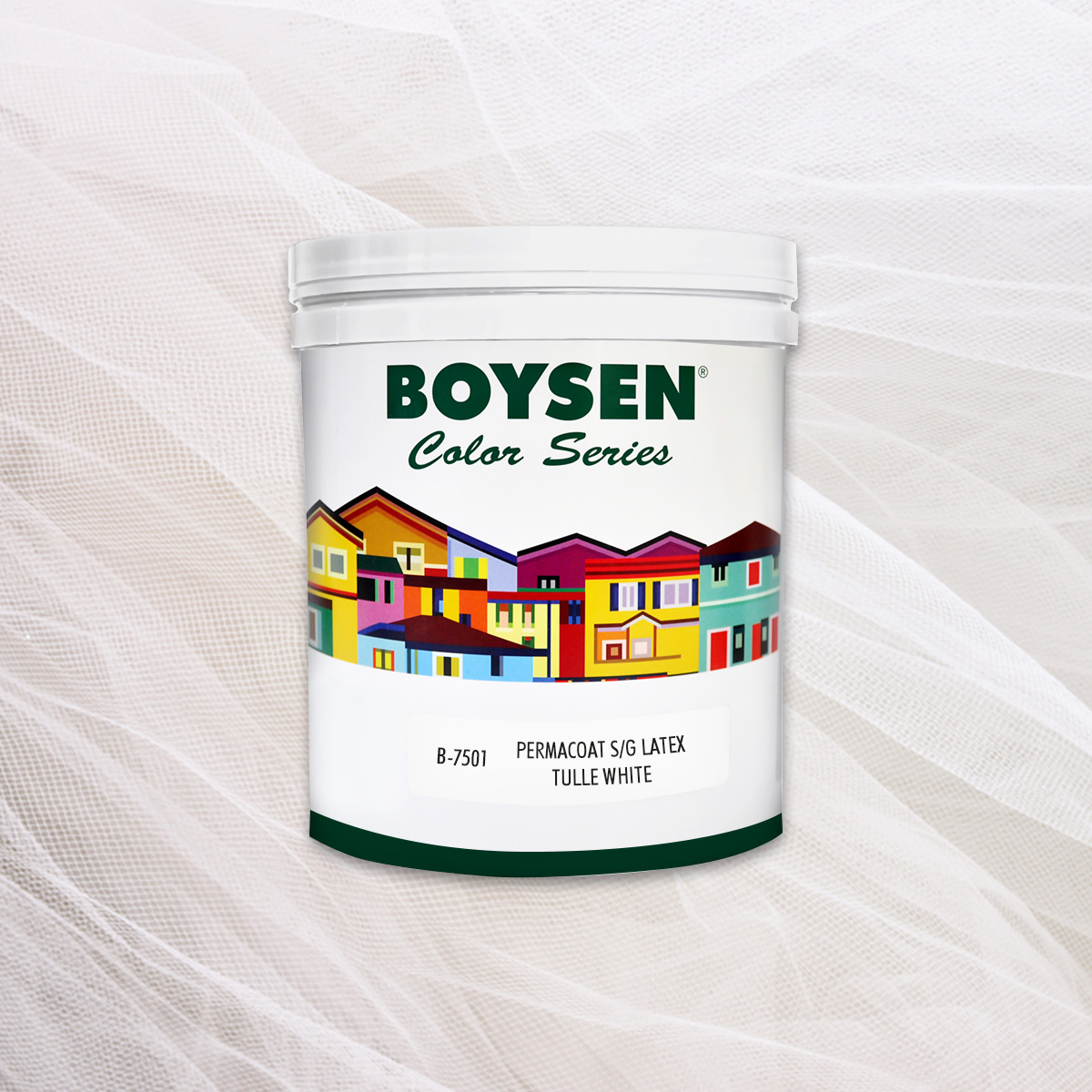 The paint name Tulle White exists in other Boysen product categories but its most famous persona is Boysen Permacoat Semi-Gloss Latex Paint B-7501. Use this and get your very own white house!
Permacoat is a water-based, 100% acrylic latex paint with excellent hiding, durability and dirt pick–up resistance. Do you want to finish your painting job with less coats that last longer than other brands? In Boysen we call it great hiding. Using Permacoat will save you a lot on time, effort, worry and money, and you'll end up with the house of your dreams.
Tip: Permacoat can be used as a topcoat on interior and exterior concrete walls and drywall.
Homeowners Are Embracing White Paint
Before Scandi interior design exploded on the scene in the Philippines, homeowners hesitated to paint their homes white for the following reasons:
too clinical
white would get dirty so quickly and cleaning would be difficult
the color does not look cozy
minimalism is not a preferred design style
the home does not look like it has a personality, it's too bland
White Interiors
For decades now, the white trend has been making waves abroad, as well as in (digital) magazines, IG, Pinterest, FB, and other social media channels. Now the look is also embraced in the country. You can find it almost everywhere. Even stores carry the Scandi-style furniture to match white interiors.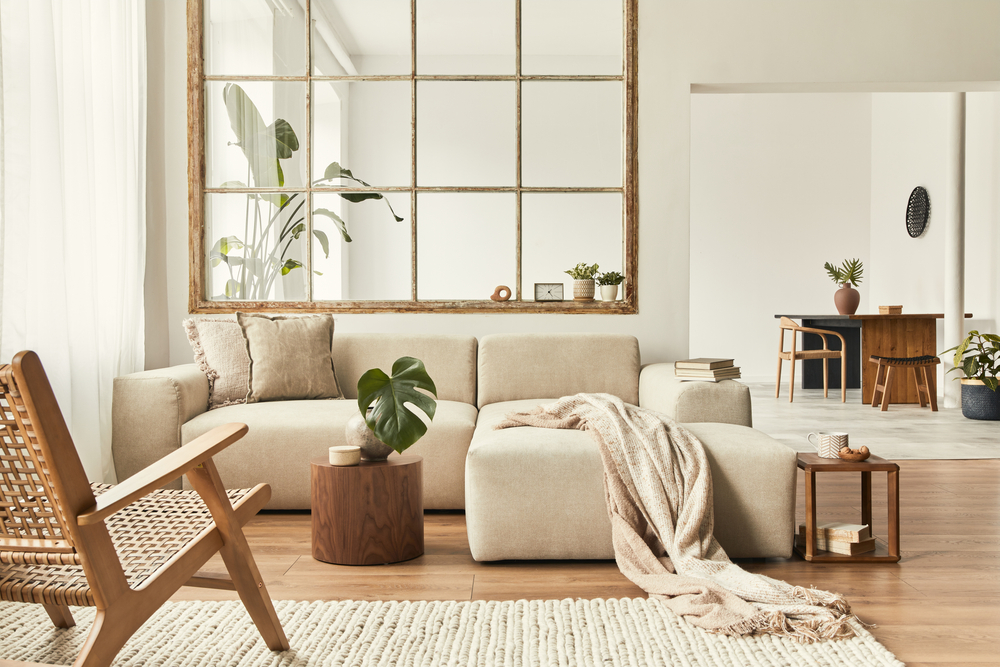 Now, many homeowners are happily painting their walls white. White walls, light wooden furniture, and plants in the house make the home feel welcoming, fresh, and clean. Add different textures in your materials to make the place interesting. Note the rug, furniture, throw, accessories, wallls, and floors. Some textures are smooth and some are rough, and the mix makes for an overall cozy vibe.
Go vintage with heirloom pieces passed down to you from the oldies. You can also refurbish your worn-out, scratched wooden furniture with Boysen Oil Wood Stain for your indoor pieces. If you will be using your wooden furniture outdoors, use Boysen Xyladecor (you can also use this for indoor furniture). Both products will bring out the beauty of the wood while protecting it. Is your sofa looking worn and dirty? Have it reupholstered using a durable fabric in a neutral color.
White Exteriors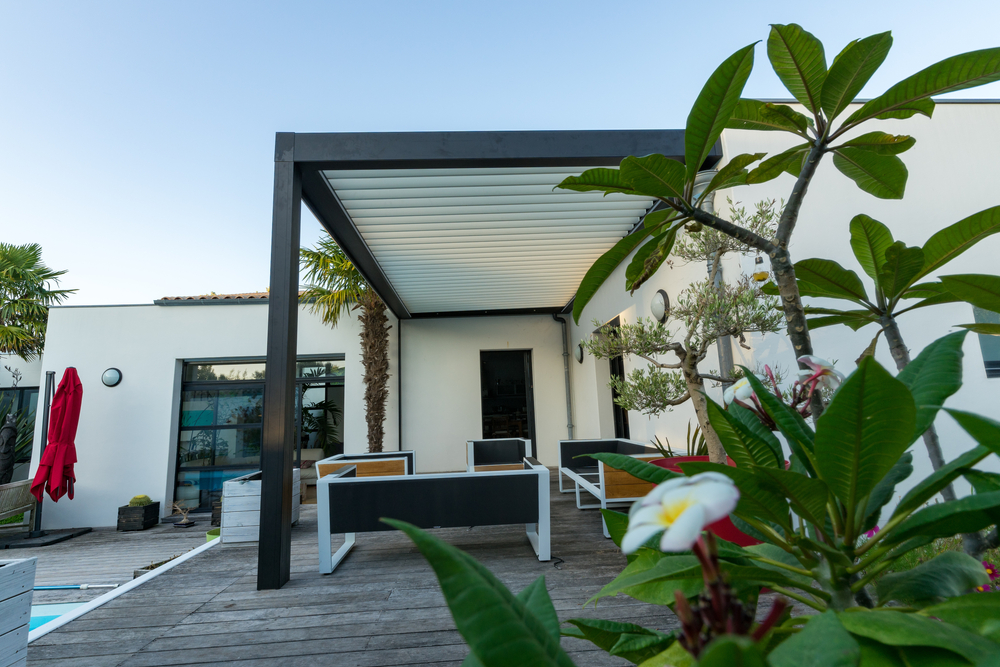 White exteriors look great in the tropics. You've got the best color combination with the blue sky, white clouds, and fresh green foliage. Plant tropical flowers too to make your home look cozy and welcoming. White does gleam in the sun.
Permacoat Latex B-7501 also works as a coating for exteriors.
Using white for your exteriors has the added benefit of increasing the albedo effect. The higher the albedo, the more radiation from the sun is reflected back into space. Read about albedo. 
Other Boysen Tulle Whites
The color Tulle White are also available in the following product categories:
Boysen Permacoat Latex Flat (B-706 Tulle White) – Flat coatings are best used for low- or no-traffic areas like ceilings. The Permacoat Latex Flat White B-701 is also an excellent primer for concrete and drywall surfaces, especially if you are repainting a dark wall with a lighter color. The primer is painted on the wall when doing surface preparation. Read this link about how to prepare concrete surfaces.
Boysen Healthy Home (HH-706 Tulle White) – Healthy Home is the best paint to use when you want to protect your family from bacteria, mildew, and fungus. Sorry, it doesn't work against a virus. It is an odor-less, water-based paint for interior concrete and drywall surfaces, and has a satin finish.
Virtuoso Silk Touch (VP-706 Tulle White) – Virtuoso Silk Touch is a 100% acrylic water-based paint that is low-odor, low-VOC, lead-free, and has outstanding color retention. Also formulated to be antibacterial, it protects your walls from potentially harmful bacteria such as E. coli and Salmonella. 

It dries to a luxurious silk finish that imparts a sense of warmth and depth to your living space and provides a surface that is distinctively smooth to the touch. With Teflon™ surface protector, oil and dirt cannot easily stick to the walls, making it easy to wipe off common everyday stains.
Although these are all called Tulle White, there are tonal differences between the coatings because of the sheen or kintab of the paint (from glossy to flat): Boysen Permacoat Latex has a semi-gloss finish, Boysen Healthy Home has a satin finish, Virtuoso Silk Touch is matte, and Boysen Permacoat Latex Flat is as the name indicates.
The rule of thumb is the more glossy the paint, the higher its durability and cleanability. The flatter the finish, the better the hiding is, which means reflectance is low so you can mask the imperfections of the wall much easier. Read about Boysen's paint finishes here.
But there is an exception to the rule and that is the Virtuoso Silk Touch. Because of its Teflon™ surface protector, it is an easy-to-clean paint despite its matte finish. Most designers prefer this paint because of Virtuoso's contemporary finish.
If you have any questions about the products, please call (02) 8363-9738 local 417 to 418 during office hours. Our Technical Team will clarify things for you. You can also write an email to ask@myboysen.com.