Didn't get to go to WORLDBEX 2022? It's alright, we've got you. Here are some highlights from Boysen's participation at the expo and the launch of our newest Color Library booth.
The Color Library But Mini
Participating in conventions and exhibitions is nothing new to Boysen. For the past few years, we've been working hard to come up with interactive booths and displays that let visitors explore the wonderful world of colors. There's Boysen Color Stories where we put up giant canvasses for you to paint, for example, and Boysen Color Play with its colorful wooden blocks.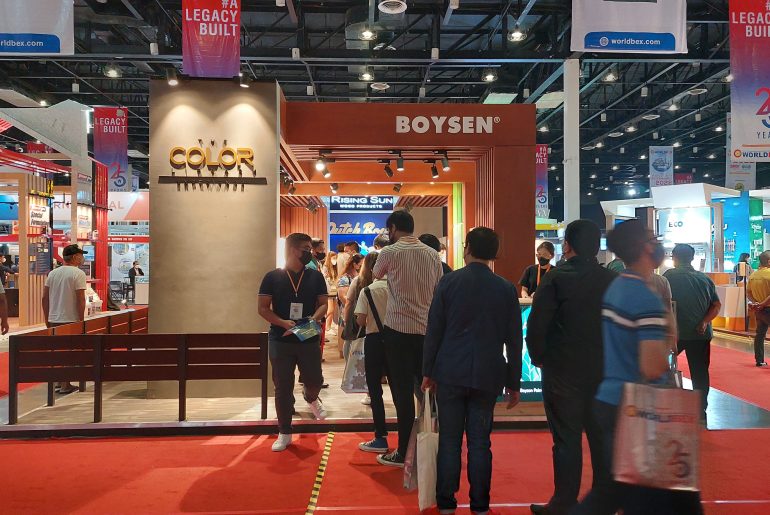 This year we launched our newest booth, the Boysen Color Library, which is a smaller iteration of our stunning concept store of the same name. Just like a library, the booth's main star is its shelves lined with Colorbooks. Colorbooks are paint swatches made to look like yes, you guessed it, books!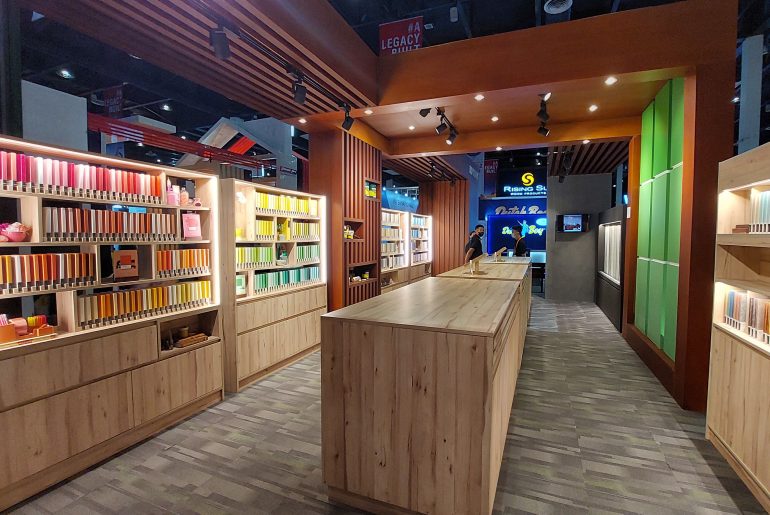 The actual Boysen Color Library has more than a thousand Colorbooks on its massive shelves. Though we couldn't fit all of those in this mini version, we picked out some of our most popular paint colors for it. So, visitors are sure to get a wonderful sampling of hues and hopefully be impressed enough to visit the actual store too.
For the booth, we also included Colorbooks you won't find at the store like ones for products with decorative finishes including Boysen DECORe and Boysen Marmorino. There are panels where you get to see the different industrial finishes of the Konstrukt Lunar Series as well.
Winning the Best Booth Award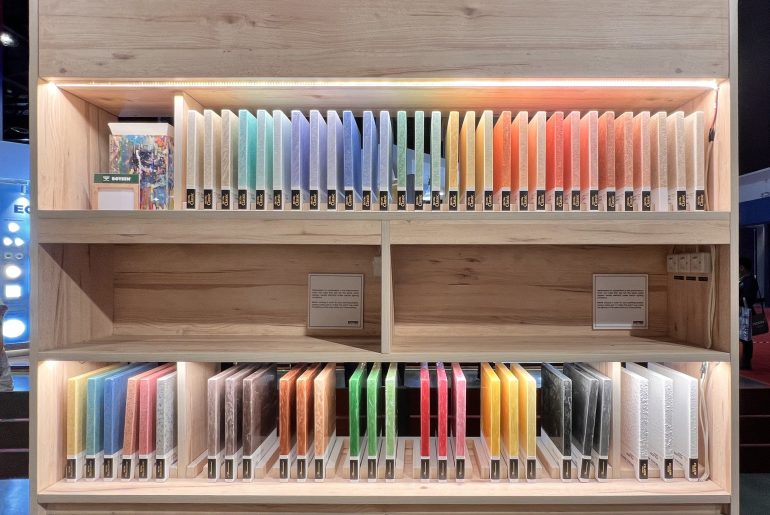 Here's a bit of background on WORLDBEX (short for the Philippine World Building and Construction Exposition). It's one of the biggest building, construction, and design trade shows in the country participated in by distinguished local and international companies in the industry.
To give you an idea of the scale of the event, WORLDBEX 2022 was held in two different venues to accommodate it, the World Trade Center and the SMX Convention Center Manila.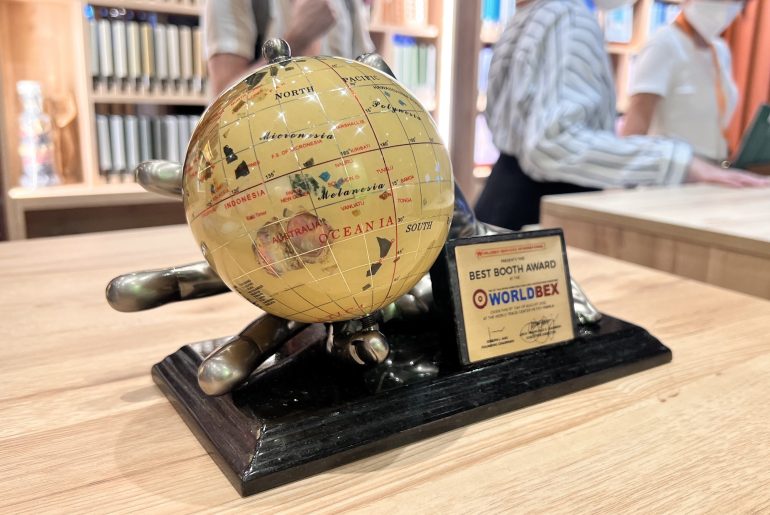 To be given the Best Booth Award, amongst all the established and respected companies who participated in the event, is an honor. Boysen is proud to have been bestowed the award.
Throughout the years, we have been dedicated to providing a space that can spark inspiration and fuel imagination through color. Not forgetting to mention as well that technical team members are always present at the booth whenever visitors come to seek advice on all things paint.
Hearing What You Had to Say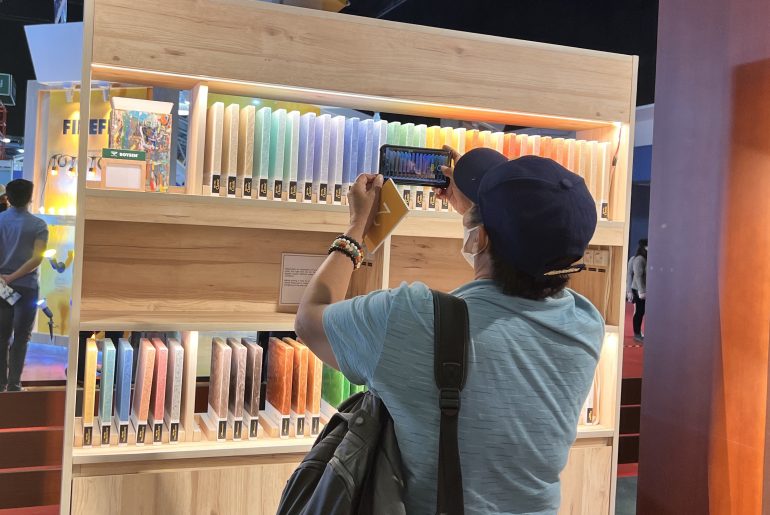 From industry professionals and fellow exhibitors to students and homeowners, all manner of people visited the Boysen Color Library booth.
Some had a purpose to their visit and asked technical painting questions or inquired about colors. Some were seasoned expo-goers and were curious to know if Boysen was up to anything new. And, of course, some were also lured in by the booth itself!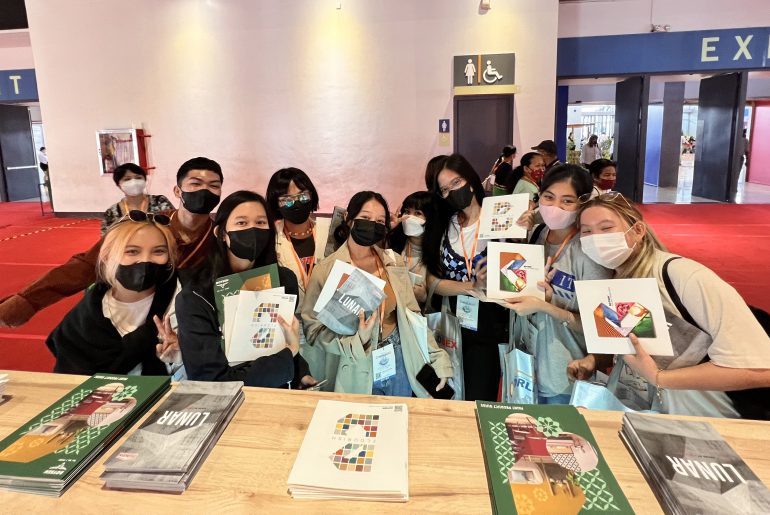 We were happy to have met and talked to you. Here are some of the generous and heartwarming comments we received about our new Color Library booth.
"Sarap sa mata. Di nakakapagod tingnan."
"Isa sa mga inaabangan namin kayo na booth tuwing expo."
"Love the color selections! The neutrals were pretty din."
We saw a lot of you taking photos and selfies in front of our shelves too. You even tagged us on your social media posts. We loved seeing all of them!
Hopefully, we'll meet more of you at the next expos and conventions. Watch out for where the Color Library booth will be next by following us on Facebook and Instagram.