Looking for something fun to do with friends or family? Perhaps you're planning a home improvement or renovation soon? Well, mark your calendars because one of the biggest construction expo here in the Philippines is happening this week!
Invitation to Worldbex 2022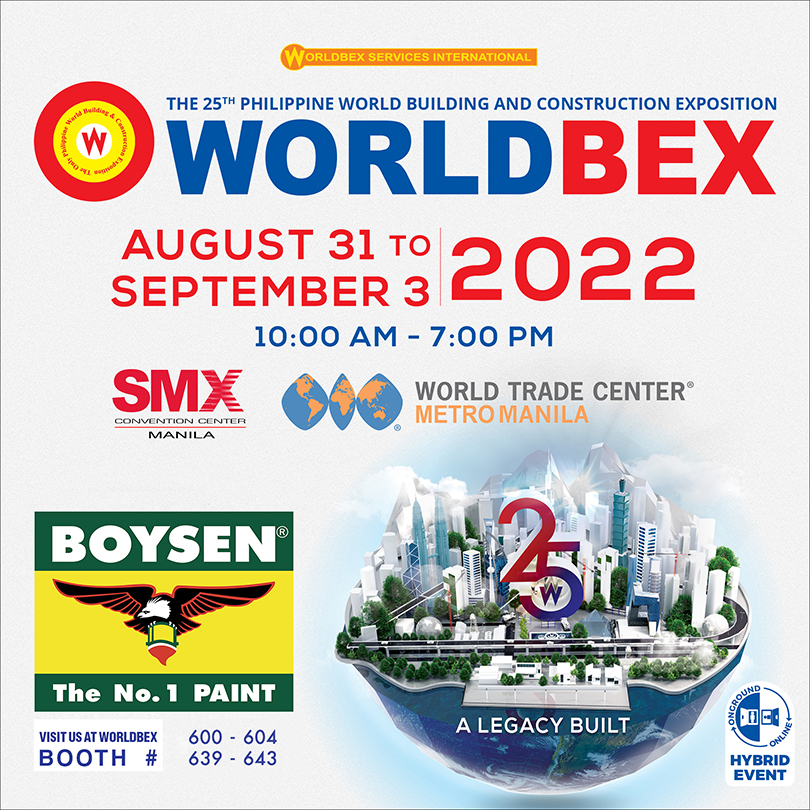 After a two year hiatus on any physical, on-ground activities, Worldbex will finally open its doors again to the general public from August 31 to September 3, 2022. This four-day exposition will be held simultaneously at the World Trade Center and the SMX Convention Center. For those that are still a bit iffy with joining large crowds, don't worry! Worldbex 2022 will be a hybrid event where there will both be online activities and physical booth set-ups.
And the second to the best part? Joining this event is completely free. Just don't forget to sign up beforehand prior to making your way there. If that's only second best, what's the best part then, you ask? Well, I might be just a wee bit biased but Boysen will be launching a completely new booth for Worldbex 2022.
A Sneak Peek: Boysen Color Library Booth
For the past few years, our focus on our experiential exhibits is to give our visitors the chance to play around with colors. Be it in the form of dipping wooden sticks in open paint buckets to turn them into fun keychains, or painting large-scale murals along with other visitors. Throughout the years, we've already let our visitors discover the wonderful world of painting. Now, we want to give everyone a more in-depth glimpse on choosing the perfect color for their living spaces.
With this in mind, we are launching the BOYSEN Color Library exhibit for Worldbex 2022. Sound familiar? Yes, it was named after our concept store The Color Library. We will be featuring some of our most popular Colorbooks in our Worldbex exhibit. The booth's theme is a literal library. Here's a sneak peek!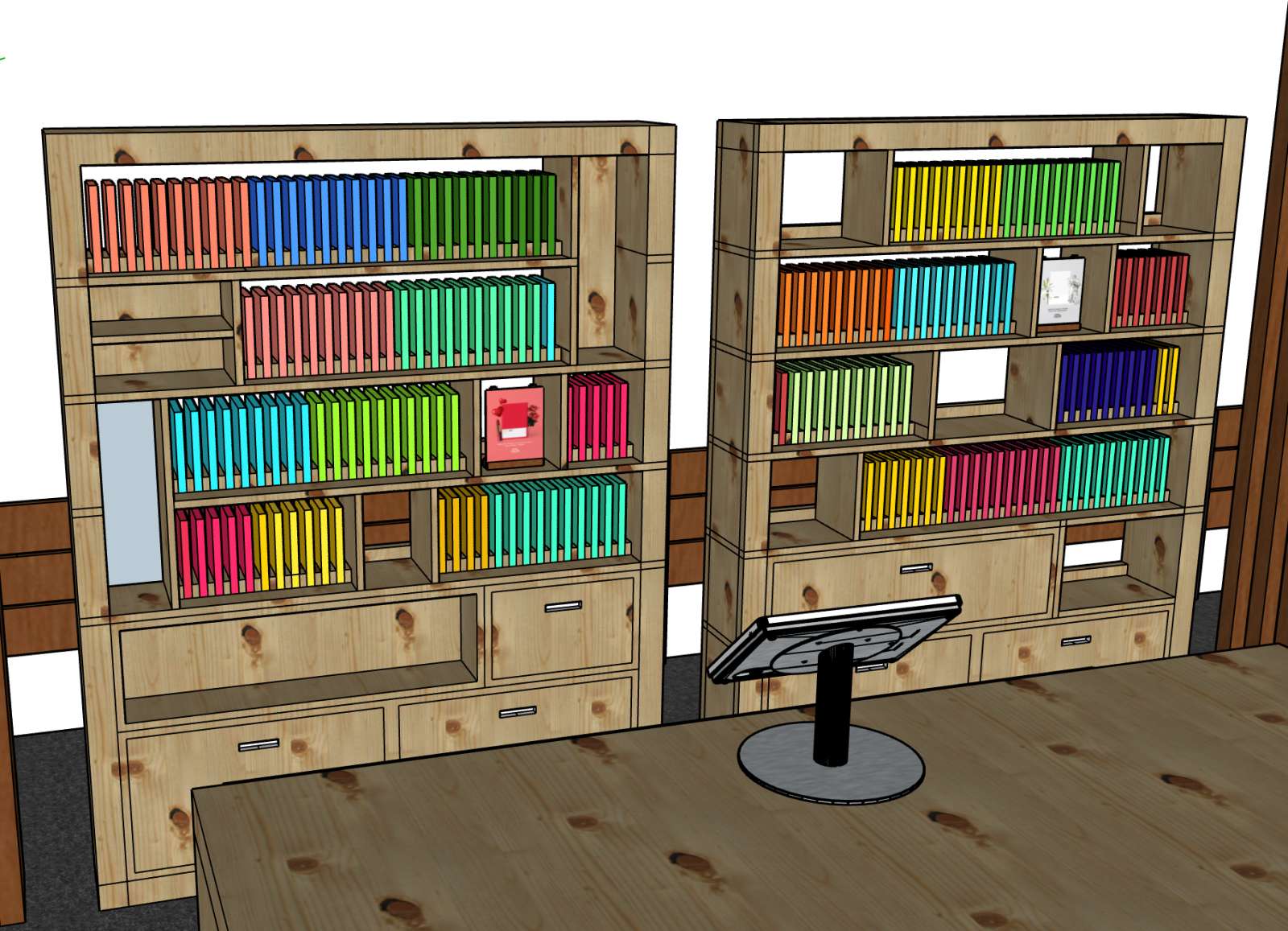 We want to make it as informative as possible to help our clients pick out the best color for their projects. So aside from featuring colors, we'll also be featuring panels of some of our tried-and-tested brands for you to see in person.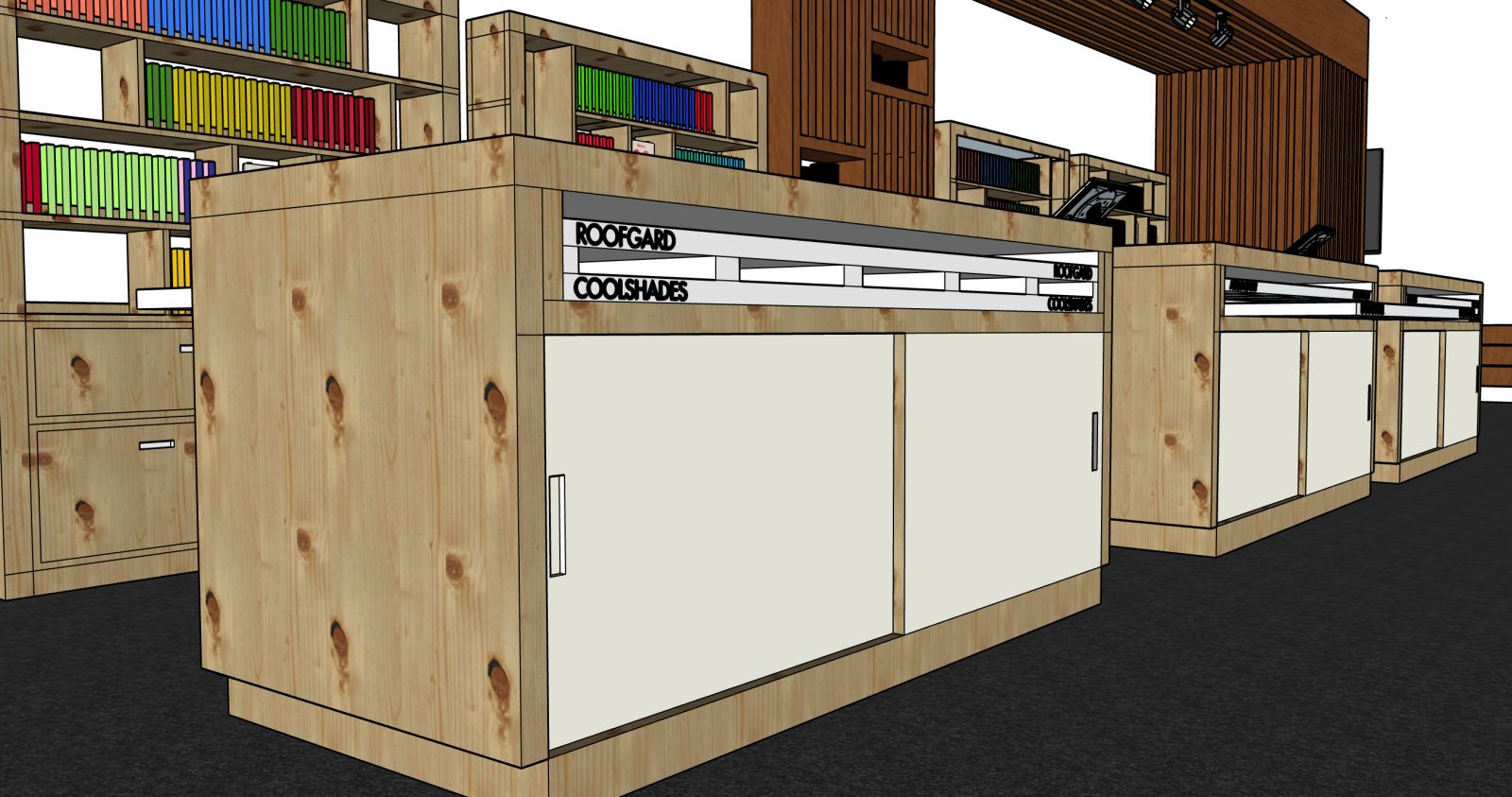 Some Final Notes
Take it from a seasoned construction exhibit goer. Schedule your visit as soon as the doors open. Crowds usually start forming after lunch, especially on weekends! Worldbex is especially hectic because of its sheer scale, so come prepared. Bring your own santizer and water bottle. Oh, and don't forget to pack an extra powerbank because I'm sure you'll be filling your photo albums with cute, Instagrammable photos (or Tiktok-able videos for all you young folks out there) from the BOYSEN Color Library exhibit. Follow us on Instagram and Facebook so you can tag us ASAP while you're there.
Do you have any other questions regarding our upcoming exhibits, paints, or colors? Send us an email at ask@myboysen.com. We're always happy to help. While you're at it, subscribe to the blog for short and sweet email blasts every weekend to give you tips, tricks, and inspiration for your next painting project. See you in Worldbex, Homies!