Did you know that colors can affect our mood? You may have already subconsciously noticed this, like how being surrounded by blue feels more calming compared to red which gives off a more exciting and energetic vibe. And today, we're putting a focus on what color psychology says is the happiest hue—yellow! Here are Boysen paint colors in different shades of the sunshine-y color with a bit of orange mixed in too.
BCP-0841
Sun's Glory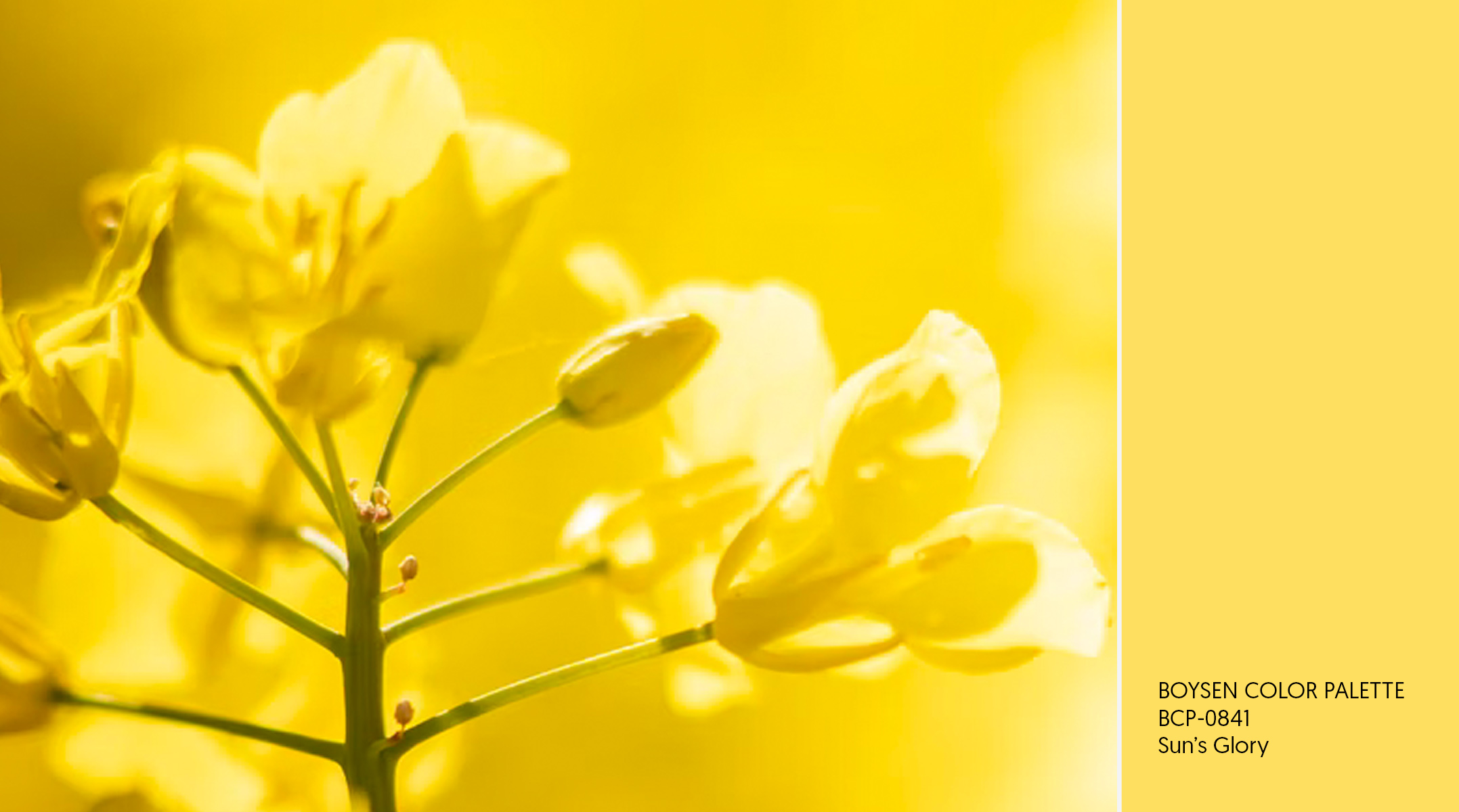 A bright, warm yellow, this paint color feels just as life-giving as our sun. It's especially apparent that yellow is a reenergizing color when in this beautiful shade, wouldn't you agree? Even just a little bit of this in a room can lift the space and make it cheerier. In fact, we have a blog post that shows you how you can utilize yellows in shades like this. Check it out here: Hello, Yellow: 7 Ideas for Pops of Sunshine in Your Home.
BCP-0863
I'm a Local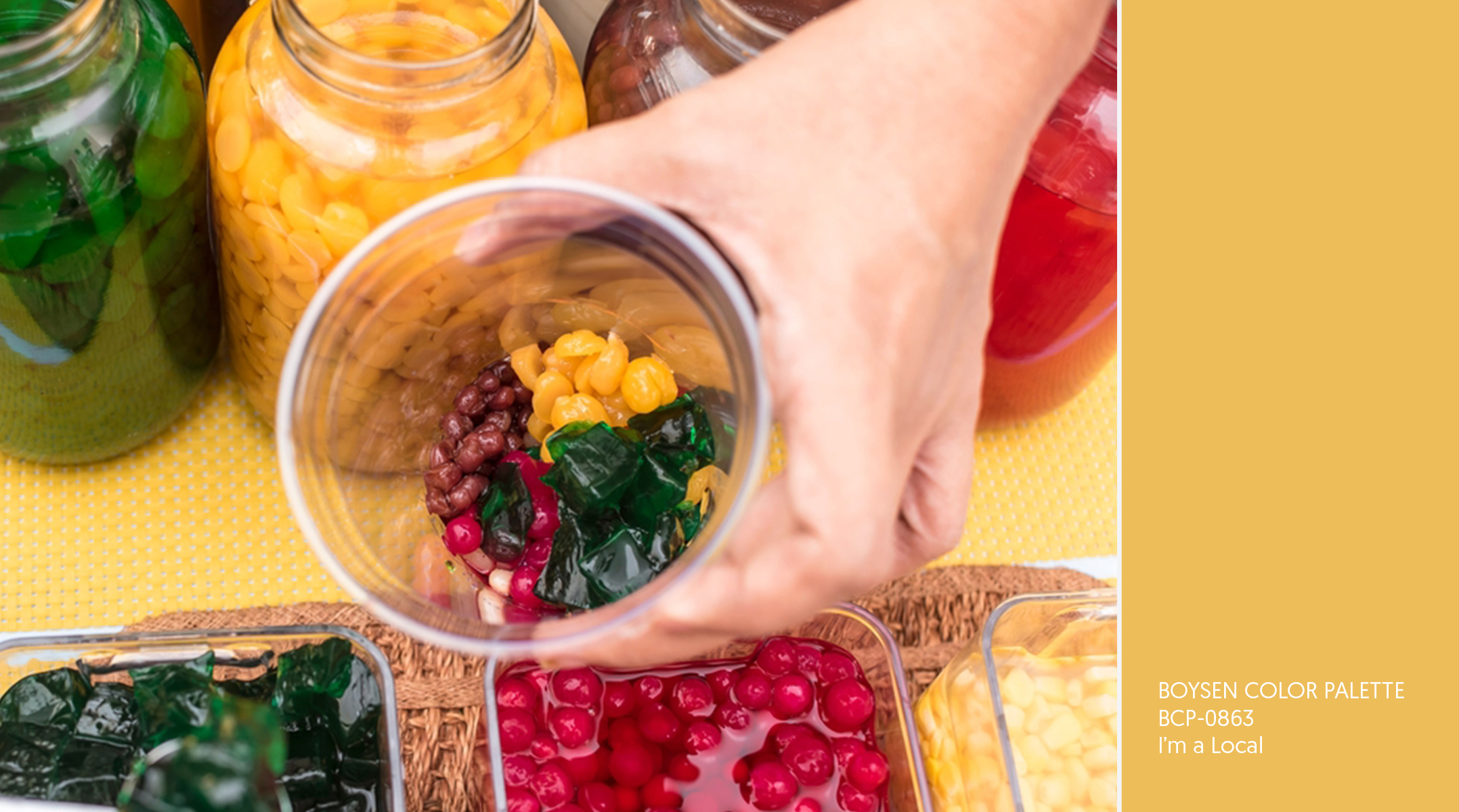 Filipinos do a fantastic job of embracing and appreciating our culture. We're proud of our sunny disposition even in the face of difficulty. We love our local food and are fast to support Filipino-made products. And after all that's said and done, I think we all collectively wish for a better future for our nation simply because we do love our country and its people (failings and shortcomings aside). Yellow is an optimistic color. Better days are hopefully ahead of us.
BCP-0858
Look at the Bright Side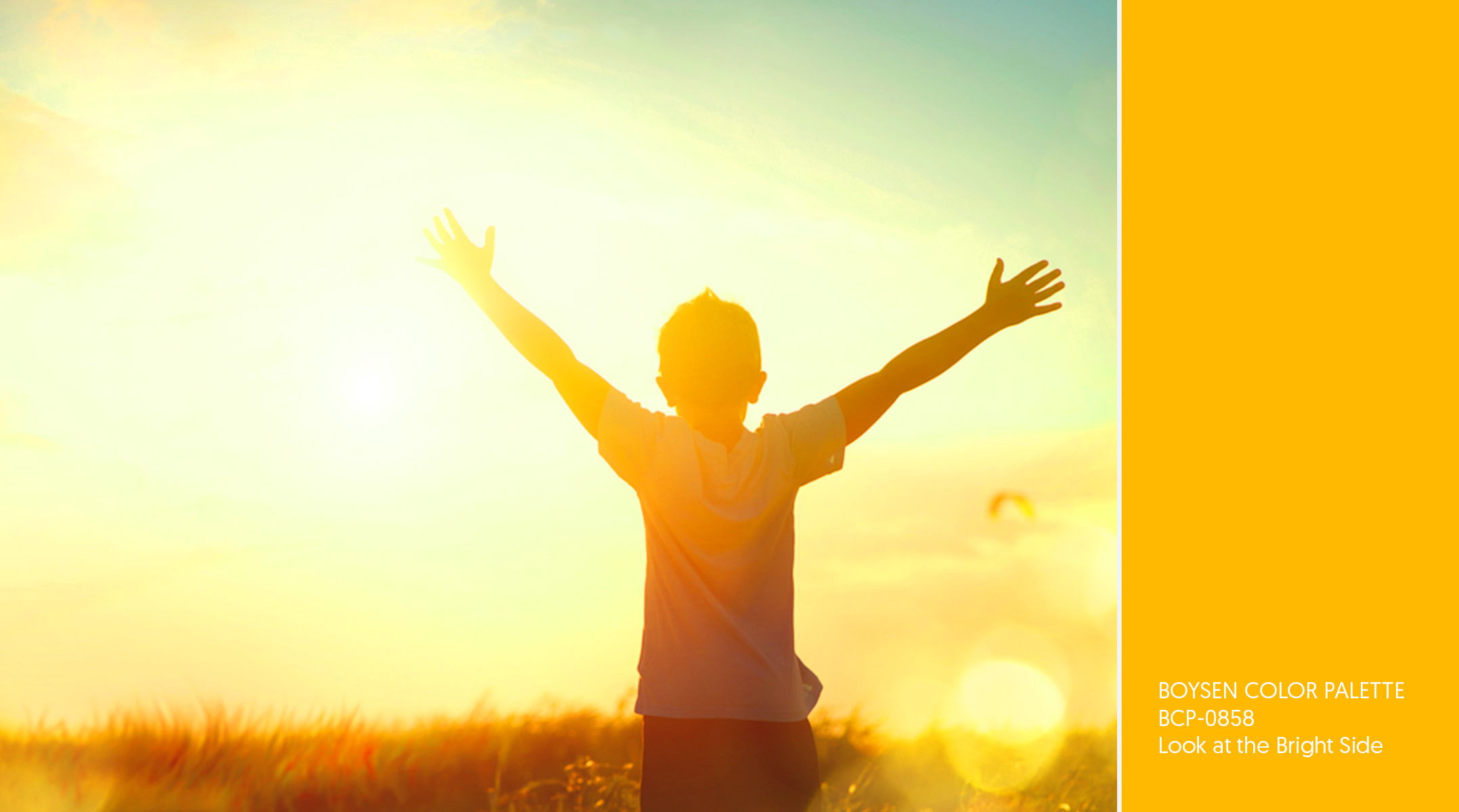 It is to no one's benefit when we downplay or look down upon each other's hardships and suffering. Majority of us wouldn't be happy to hear "Just look at the bright side" or "It could be worse" from someone with whom we've just shared our problems and troubles.
However, I do think we can gain strength from finding things in our life that we're grateful for even amidst difficulty. In this way, "look at the bright side" doesn't have to always connote toxic positivity and we can enjoy both the shade and the name of this pretty paint color.
BM-73S
Summer's Day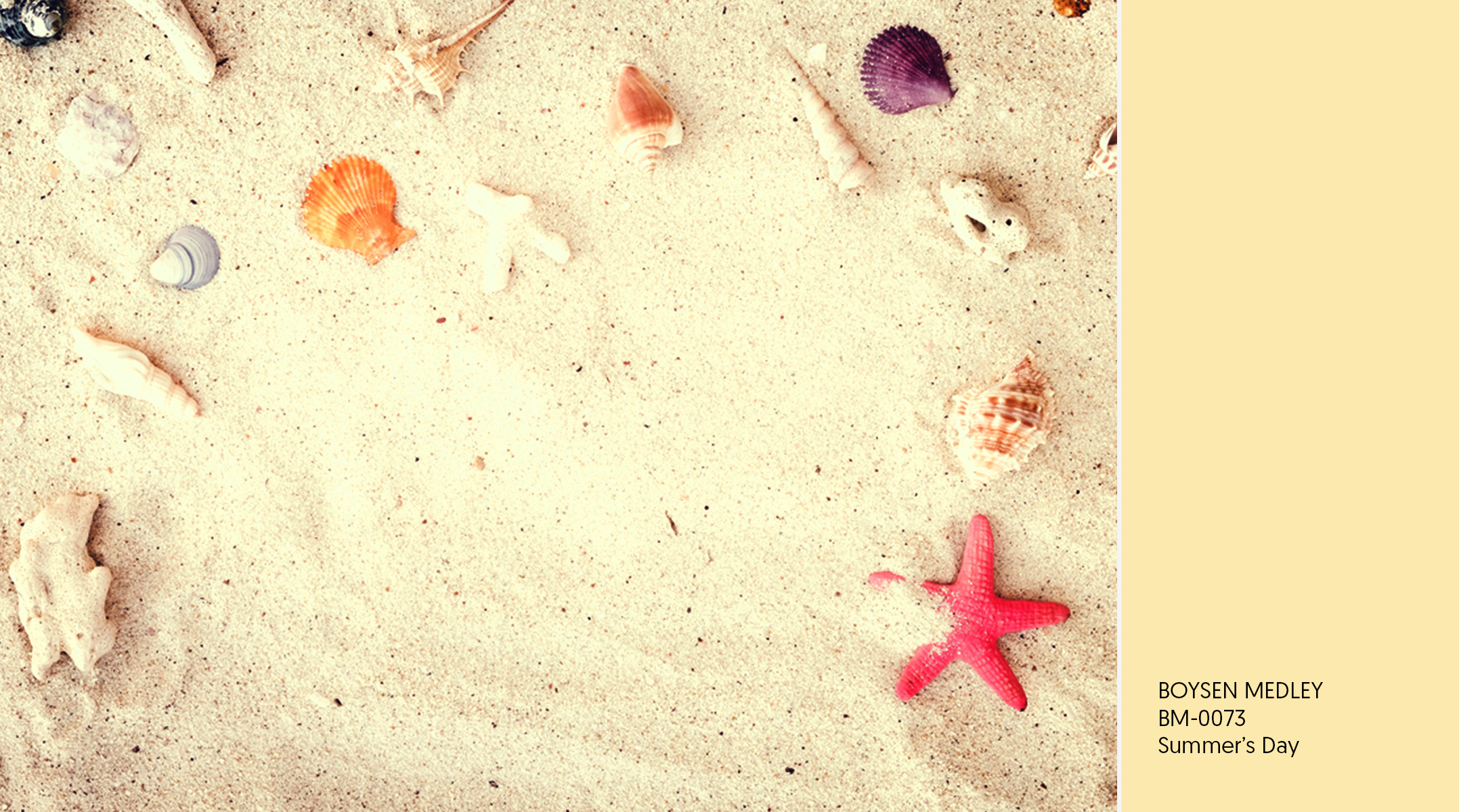 Here's a neutral with just the subtlest hint of yellow. Easy-going and laid-back, this hue reminds me of long days spent on the beach. It's a paint color that brings me back to trips to the seaside where everyday troubles are left behind at home or my office desk—no deadlines to worry about or household chores to do. Cold drink nearby and the horizon in view, it's the setup to a perfect summer's day.
BM-67S
Creamy Candy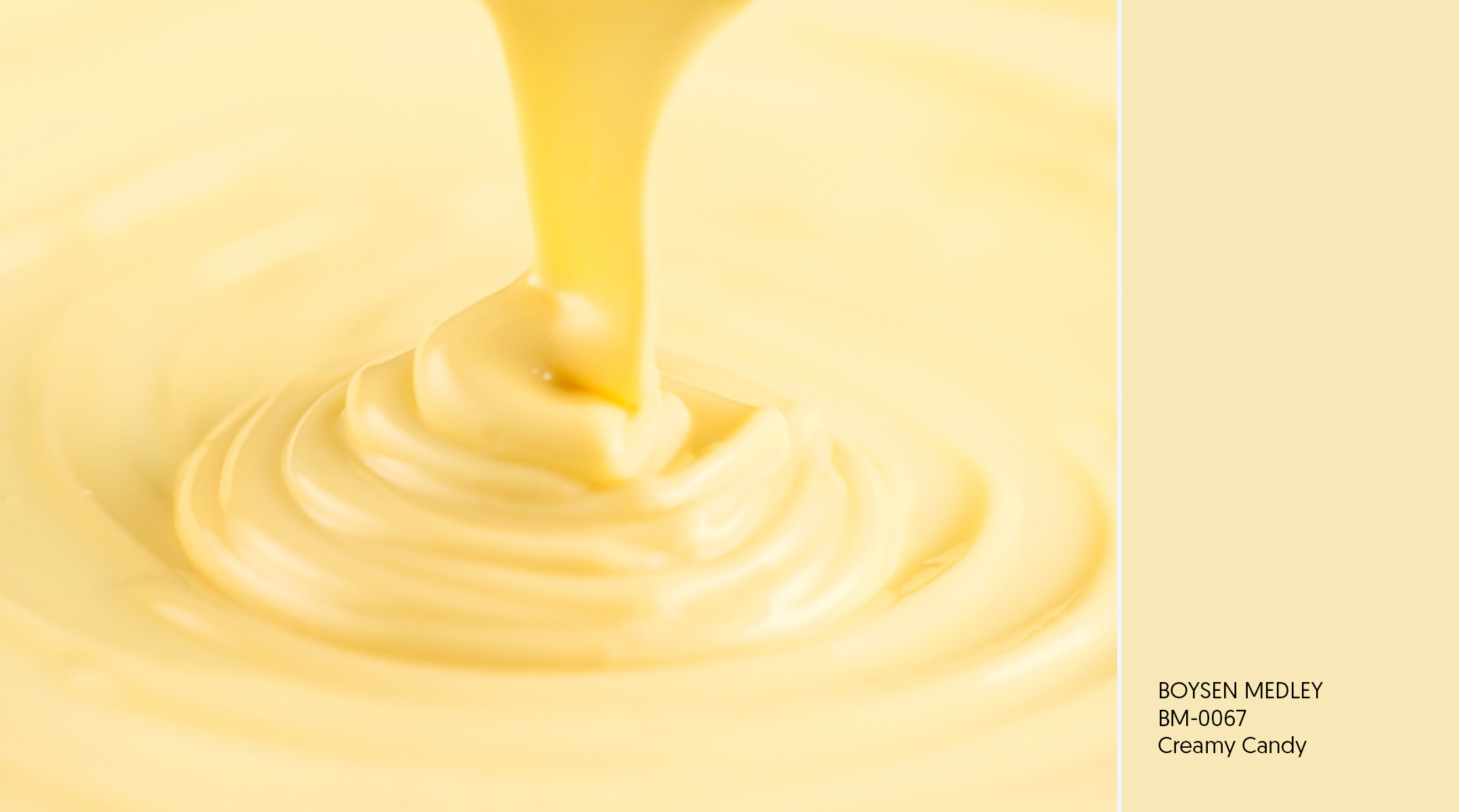 The first sweet treat that comes to mind when I see this shade of yellow? Queso dirty ice cream! It's not technically candy and—as any Pinoy kid will attest—not technically dirty but it is definitely delicious. It's a classic ice cream flavor in the Philippines that may sound odd to those who didn't grow up with it but it's hands down one of my favorites. Its marriage of salty, sweet, and creamy is perfect whether on a cone, cup, or bread bun. A delightful treat for a delightful paint color!
Had your fill of yellow yet? If you liked any of the colors featured in this blog post, you'll be glad to know they're part of the paint color collection at The Color Library by Boysen. There you'll be able to see, touch, and hold the swatches in person and decide if any of them truly spark joy in you. Find details about The Color Library here: The Color Library FAQs. Enjoy!