Though we encourage everyone to DIY when they can, sometimes it's wiser to hire a professional even for seemingly simple projects like repainting kitchen cabinets. We absolutely get it. Sometimes you just don't have the energy, time, or—let's be real—proper training and experience to do something yourself. So, you decide you need someone to help you out. This is great too! We're all for you hiring a pintor and supporting the dedicated, hardworking professionals in the industry.
Before you do so, however, there's the matter of having a discussion before you and a pro painter can get the project started. This guide is so you don't overlook any important points and that everything in the battle plan is in order before things get rolling.
Here are the details you need to talk about with your painter for small-scale home painting projects:
Goals, Timelines, Rates, and More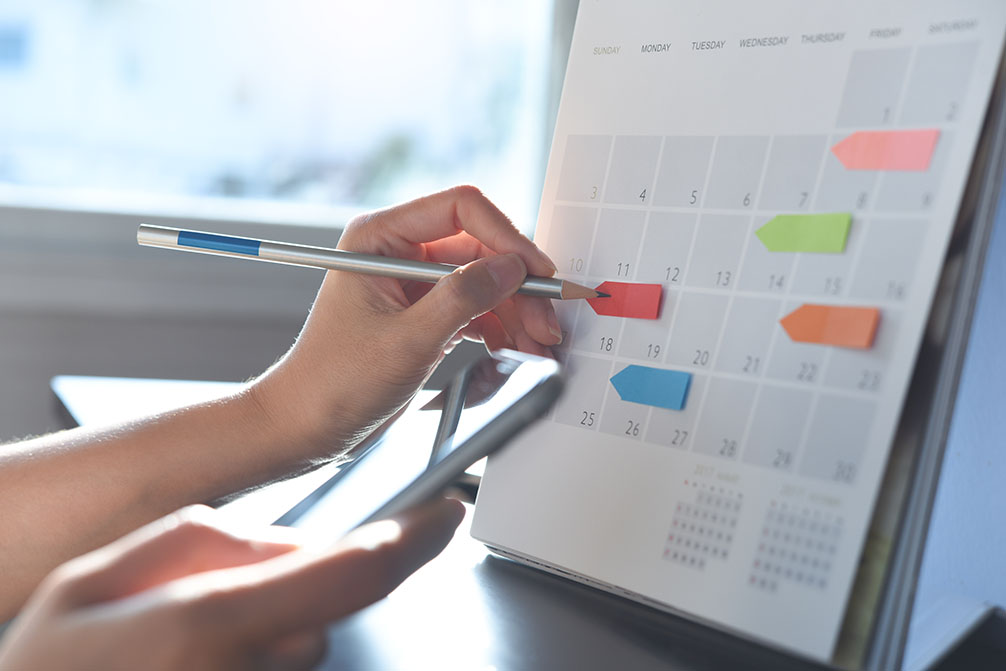 When it comes to what you want the end results of the project to be, it's helpful to be as thorough as you can. Explain what you want to achieve so you're both on the same page. Especially if you have particular additional details or requirements, relay it clearly to make sure you're both working towards the same goal.
Ask how long your painter estimates the project will take so you can prepare beforehand. Will a full day be enough or is this a full week endeavor? Will your household need to make adjustments to accommodate the ongoing project?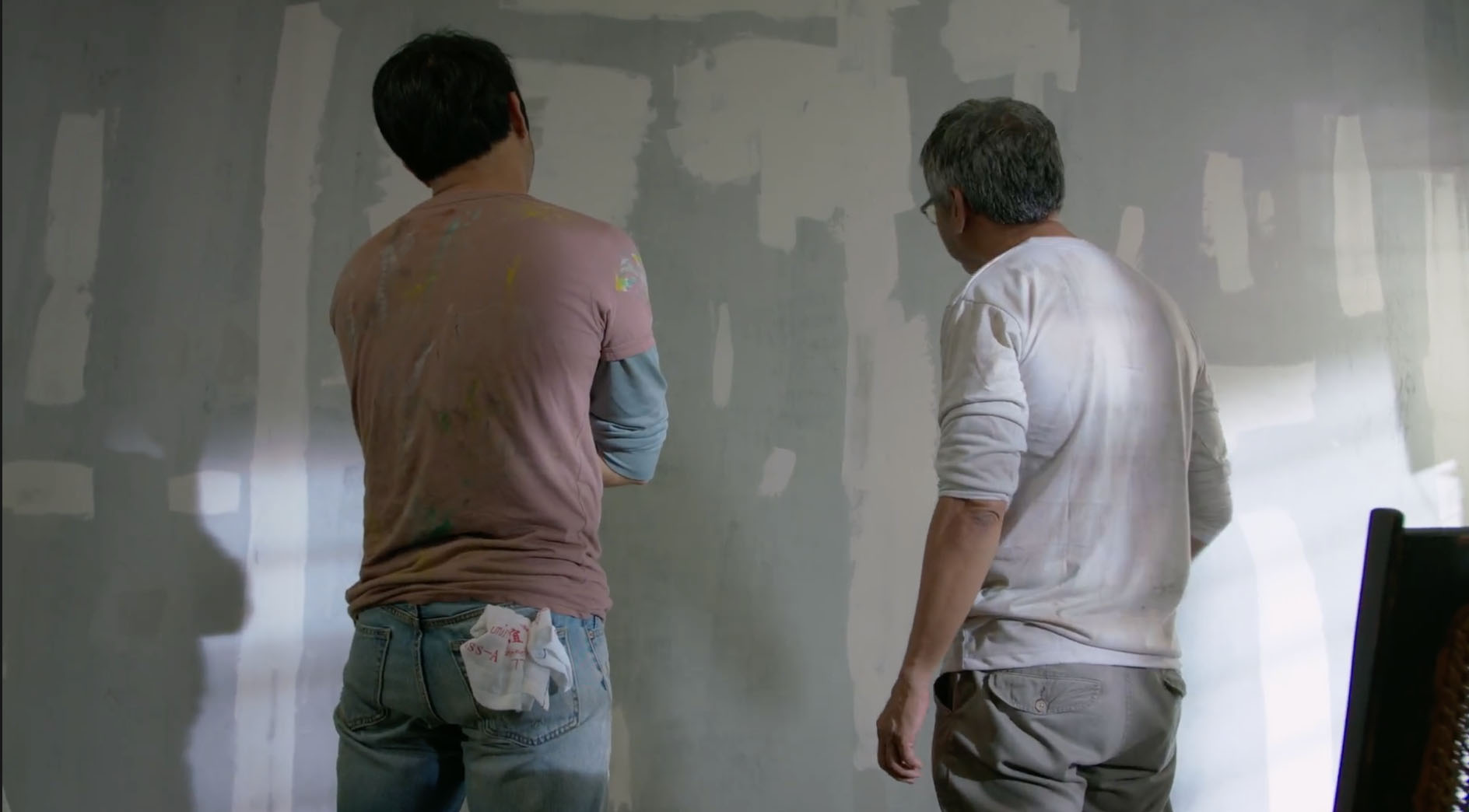 On the subject of rates, painters in the Philippines typically have a payment scheme of either a per-day basis (arawan) or per-project basis (pakyawan). In a per-project basis quotation, keep in mind that the area in square meters of what's to be painted is considered in the computation.
There is also the matter of painting materials needed. Your painter will be able to tell you what they will need for the project. This will include not just paint but also several other products and tools like rollers, brushes, putty, sandpaper, and even ladders and scaffolds.
In small-scale painting projects, the homeowner will typically be the one to purchase the materials (it's so you can choose the paint that you want too—we recommend Boysen Paints!). If you'll leave this task up to your painter, you will, of course, need to reimburse the amount.
Your Painter's Forte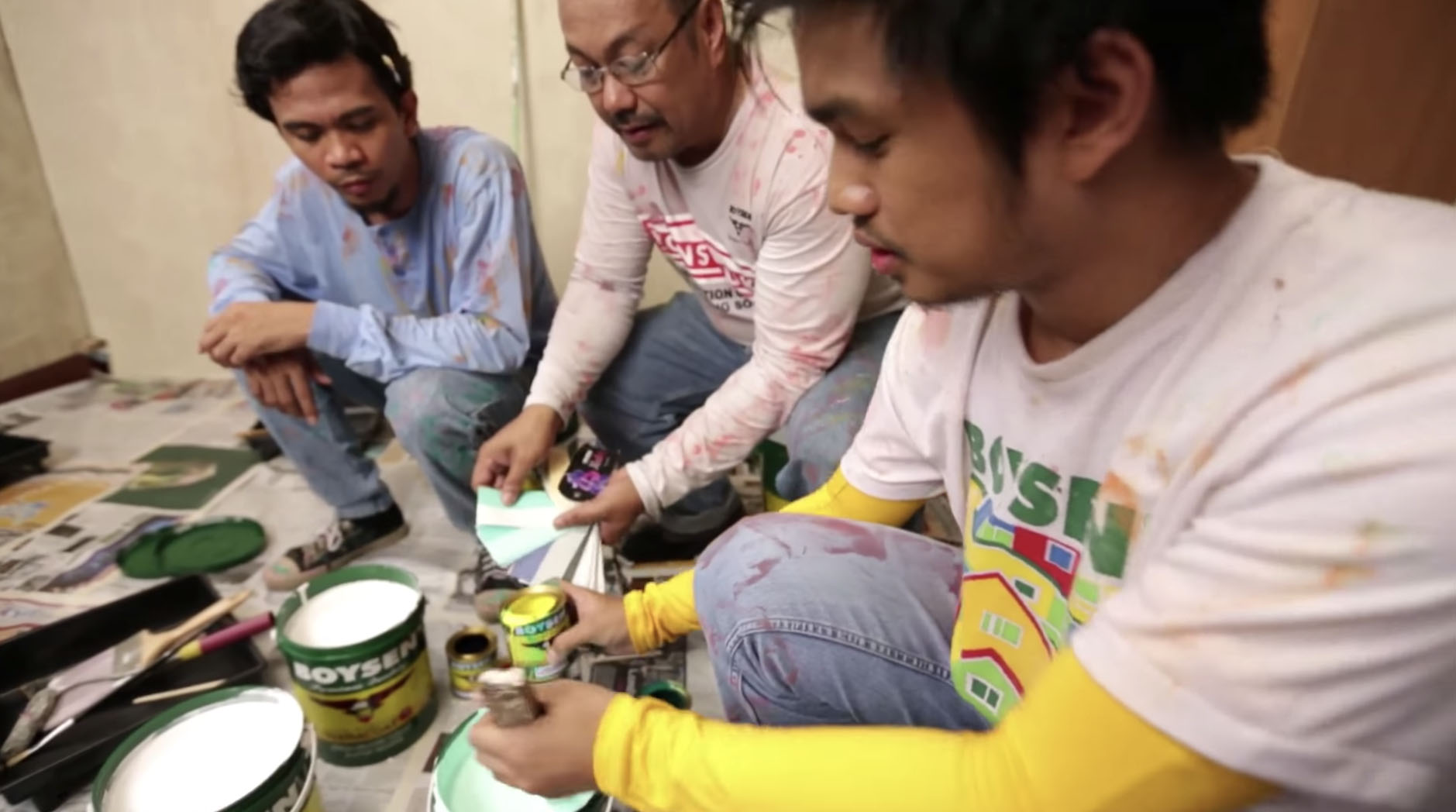 Ask a pro painter to repaint your bedroom wall and they can have it done with one eye closed and a hand behind their back. Just kidding, but you get the point. Pro painters are great at what they do and are more than capable at accomplishing relatively simple paint jobs.
In addition to this, a lot of painters will usually have their own areas of expertise too. Varnishing wooden floors, painting with automotive lacquer paints (for a duco finish), and creating decorative faux finishes require skill to execute beautifully. If you're looking to have these done, find a painter who has the knowledge and experience to do the project.
If you already have a go-to painter, don't forget to ask if they'll be able to achieve the look you want. Especially if you have particular details you want to see, relay it as clearly as you can to make sure you're both working towards the same goal. It's uncomfortable for both sides when the project ends up with subpar results. The takeaway: know your painter's forte before starting.
Bonus Tip: Get Familiar with Filipino Painting Terms
It helps if you brush up on Filipino painting jargon beforehand. This way, you and the pro painter can better communicate and get on the same page much easier. There will be fewer pauses in the conversation where you ask them to clarify what they mean by "hamba" or "palitada."
Having a bit of background knowledge also avoids misunderstandings and is a subtle way to tell your painter that, hey, you're not completely clueless and naïve! Which you aren't, right? Take this test to check: Quiz: How Familiar Are You With Filipino Painting Terms?
Now, get out there and hire a pro! We hope your home turns out just like you imagined it would—or better! For any questions or inquiries about Boysen products, our technical team will be happy to assist you and your painter. Send an email to ask@myboysen.com or call (02) 8363-9738 local 413 to 418 during office hours for a one-on-one consultation.