The first time I heard about it, I was confused by the name Boysen AUTOMOTIVE Lacquer. I really thought Boysen was into making paint for cars. Wrong! When I asked Boysen's technical guru, he said that the term "automotive finish" relates only to the high gloss finish of car paint.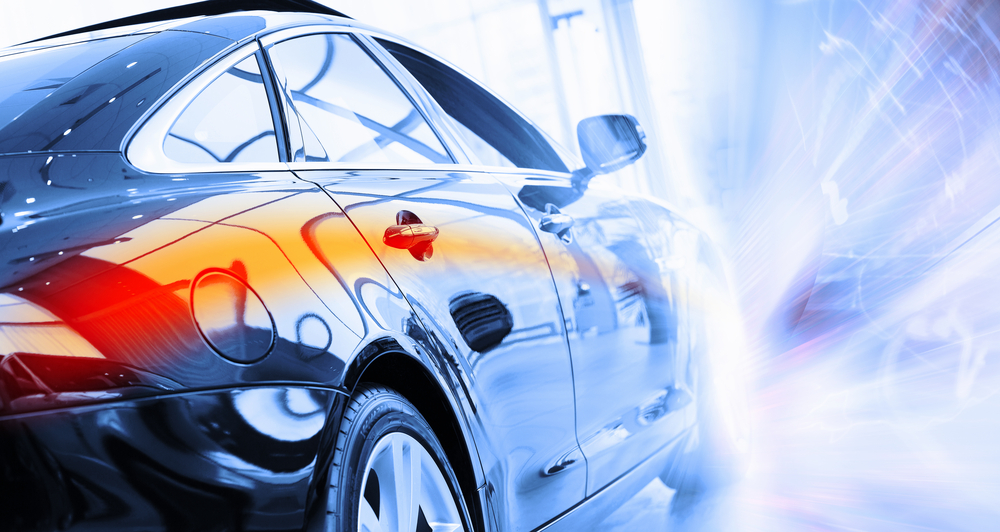 Boysen Automotive Lacquer is NOT FOR CARS
Boysen Automotive Lacquer is a nitrocellulose, solvent-based, lacquer type paint that is easy to apply and dries rapidly to a long-wearing attractive high gloss finish. Let me give a caveat here: It is easy to apply for professionals! As mentioned in a previous post, this is not a DIY product but a DIFM (do it for me) one. I am usually extremely enthusiastic about DIY, but this is a no-go for my DIY skills.
Boysen Automotive Lacquer gives that highly-coveted super shiny finish that you see in kitchen cabinets which adds a luxurious feel to your home. People these days are finding this paint finish more and more attractive. My theory is we want things to look shiny and lustrous as a sort of counterweight to the bleak and dismal social, economic, political landscape plus the heavy health prognosis our country is facing because of this pandemic. Don't quote me on this though; this is just a personal theory.
The paint industry calls this highly lustrous finish as Duco finish. A quick internet search garnered this result:
Duco was a trade name assigned to a product line of automotive lacquer developed by the DuPont Company in the 1920s. Under the Duco brand, DuPont introduced the first quick drying multi-color line of nitrocellulose lacquers made especially for the automotive industry. (Wikipedia)
The high gloss finish also serves a function aside from durability. Because of the sheen, what available light there is will be reflected by the painted surfaces. What's more, it makes a design statement with its mirror-like effect on surfaces.
Where to Use the Duco Paint Finish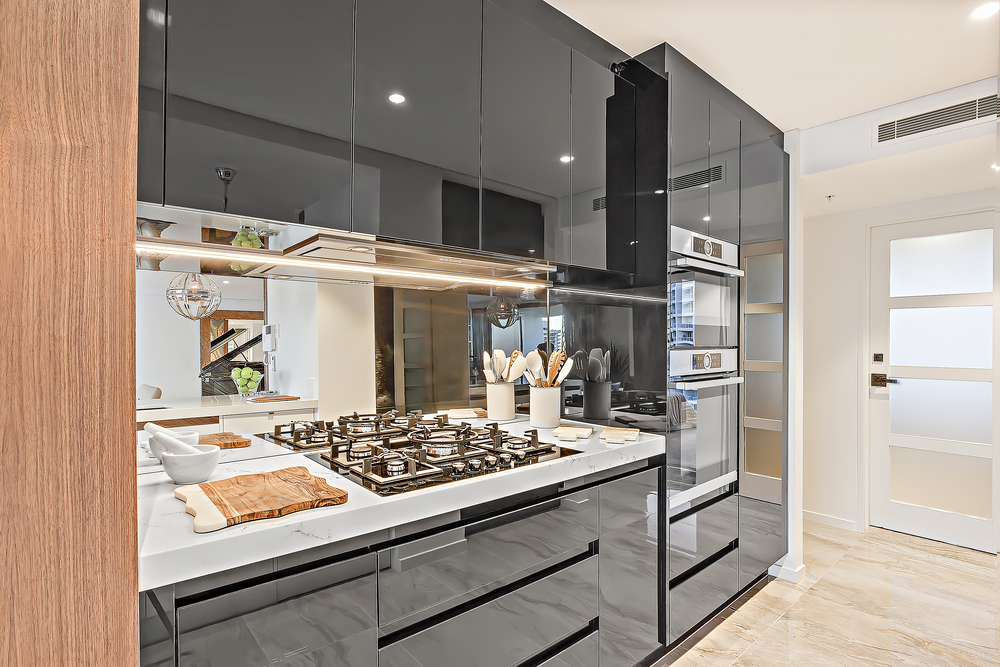 Use Boysen Automotive Lacquer only for interior wooden surfaces in high traffic areas.
Use this product for indoor wood surfaces like jambs, cabinets, and shelves. One such place that can make good use of this product would be the kitchen. This paint provides surfaces with a hard-wearing finish that can withstand water splashes and stains from all the cooking and cleaning that happens in this area. Of course, you can also use Boysen Automotive Lacquer in other rooms in the house. Just make sure you use it INSIDE the house.
The paint will peel and flake if you use it on areas which are directly exposed to sunlight. Once you've got these paint problems, your once high-gloss, luxurious finish will turn grungy, something that you don't want to have if you were going for that luxurious ambience.
Pair this product with Boysen Healthy Home Paint for your interior walls. Boysen Healthy Home Paint is an odor-less, water-based paint with antibacterial protection technology against E.coli and Salmonella bacteria, as well as mildew and fungus. It has a satin finish so it will provide depth and balance to the super shiny cabinetry. You will also get hard-wearing surfaces that would make cleaning easier, which means you'll spend less time on house chores. This is something you would be thankful for if you are working from home and your kids are attending virtual classes.
For more info about Duco finish, click on the image below.
Get an Expert
I highly recommend that you hire professionals to do this painting job with Boysen Automotive Lacquer. The surface preparation and the painting process are really tedious and need experienced hands.
Just make sure that you follow all the safety protocols of the Department of Health (DOH) and the World Health Organization (WHO) to keep you and your loved ones safe. If you don't want to risk it, you can always postpone this project until after this pandemic is under control.
In the meantime, if you have any questions about the product, just call our technical team during office hours at (02) 8363-9738 local 417 to 418, or write an email to ask@myboysen.com.