A home is a sanctuary, a place of rest, rejuvenation, and healing. It is the nest that coddles us, and the springboard from where we fly when it's time to go out into the world, something which most of us do daily. When we experienced the series of lockdowns in 2020 and 2021, I think many of us realized how deeply important home is.
We have our own aesthetics that we try our best to manifest in our personal spaces. It does not matter if it's a mansion, a bedsit, or even a rented room in a lodging house. What matters more than the space is the way we give it some love.
A Willingness to Explore Colors
Over the years, I have noticed that people are now appreciating bringing colors into their homes. There will always be those that go for neutrals, monochromatic schemes, and white. But the willingness to explore colors is growing, mostly by Millennials (born 1981-96) and Gen Zers (1997-2012). This is not surprising since they are the digital natives.
Globalization has influenced the increasing social fluidity. With the fast evolution of social media from being a platform for virtual community to a vital business tool (Maryville University, Evolution of Social Media), it is not surprising that trends are moving at a faster pace. Add to that the major influence of fashion on interior design, then you've got the right cocktail for a colorful adventure.
MOVE Palette of Boysen Color Trend 2022/23
Enter the Move palette, where the primary colors red, blue, and yellow are represented in secondary color tones. Visit this link to see how the colors look like in interior spaces.

Get the Zingy Beat of Lemon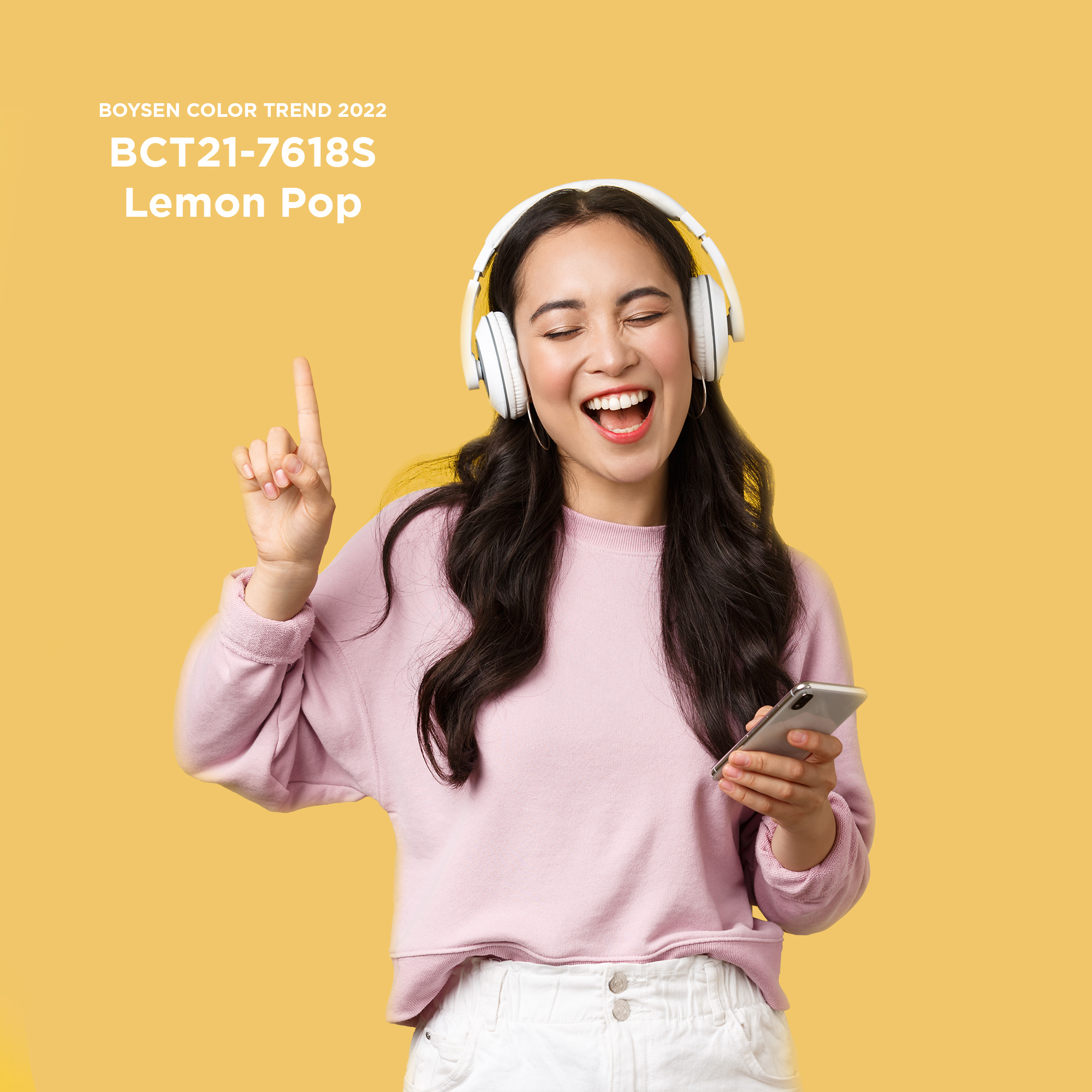 Woohoo! Music…it's the stuff of life. Turn on some music and give your home good vibes. Take turns with others in the house. If you've got toddlers (they usually have priority), get used to having CoComelon nursery rhymes on repeat. But in your room or when the kids are busy doing other stuff, your selection reigns. The rise of streaming media services offer a wide and deep range of music—from classical to 1940s jazz to today's EDM and hiphop.
Like colors, music evokes emotions. So listen to your heart. What mood are you in and what genre moves you? Then turn on the music and let the sound engulf you to bring you deeper into yourself and raise your energy.
Lemon Pop, like music, will definitely catapult you out of a lethargic state. This is a kind of yellow that is bright and chirpy while being easy on the eye.
Be Like a Wave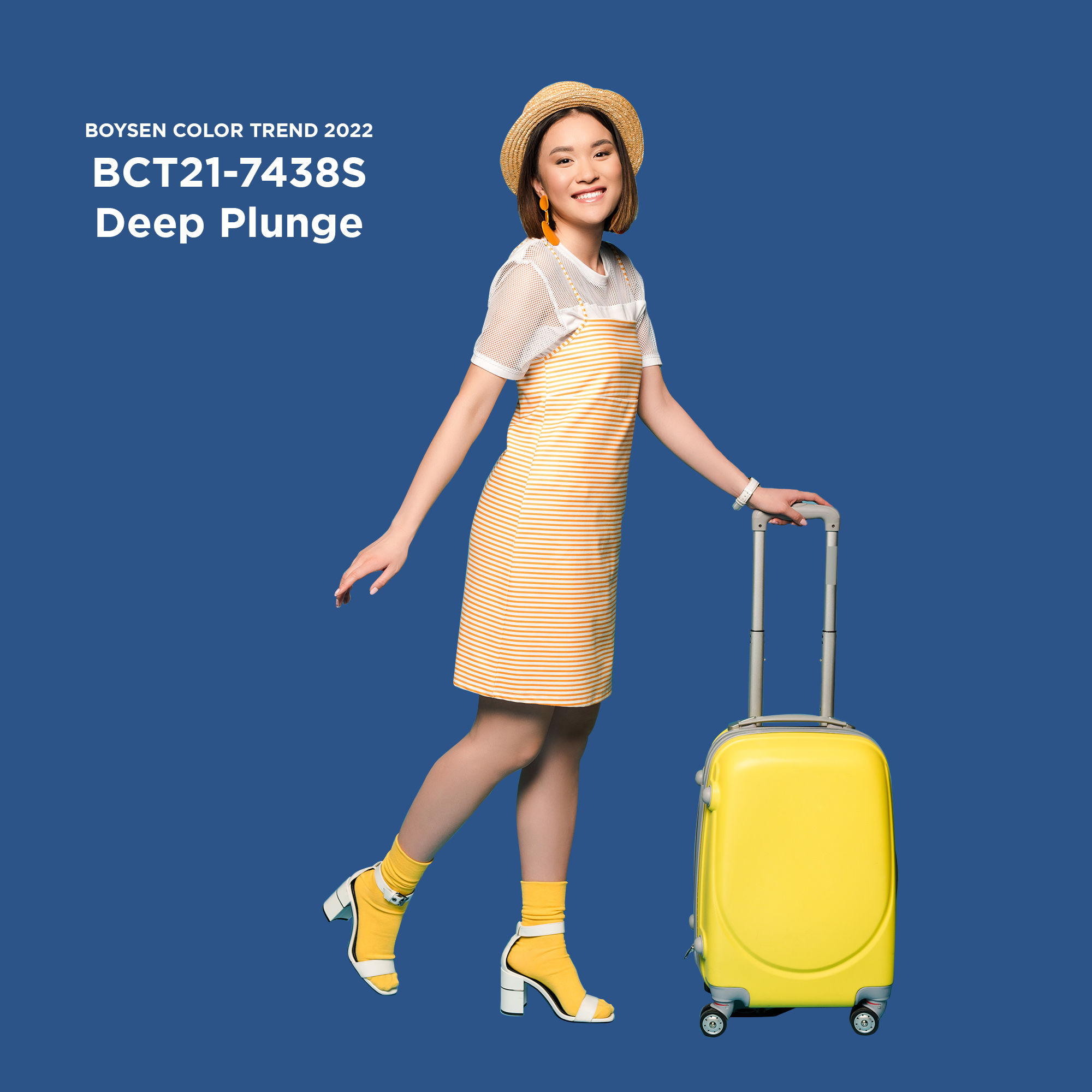 It's time to leave the nest and fly to places unknown and unfamiliar. Some of you may have already started living your revenge travel plans. Read about the colors of the revenge travel palette and check out the three mood boards in that post. If you have not bought your ticket yet, hopefully seeing them would help you narrow down your choices.
I don't know about you but there was a time in 2020 when not much was known about the pandemic, that I really felt scared about venturing out of the condo. Ohemgee, even getting deliveries from the lobby seemed like such a humongous task. Goods usually got a good bath before I would put them away. I got a bath too!
But now is the time to take that deep plunge and discover something new beyond the horizon. Like the ebb and flood of tidal currents, we too must follow the rhythm of moving in and out of our homes to live life fully.
Move Your Body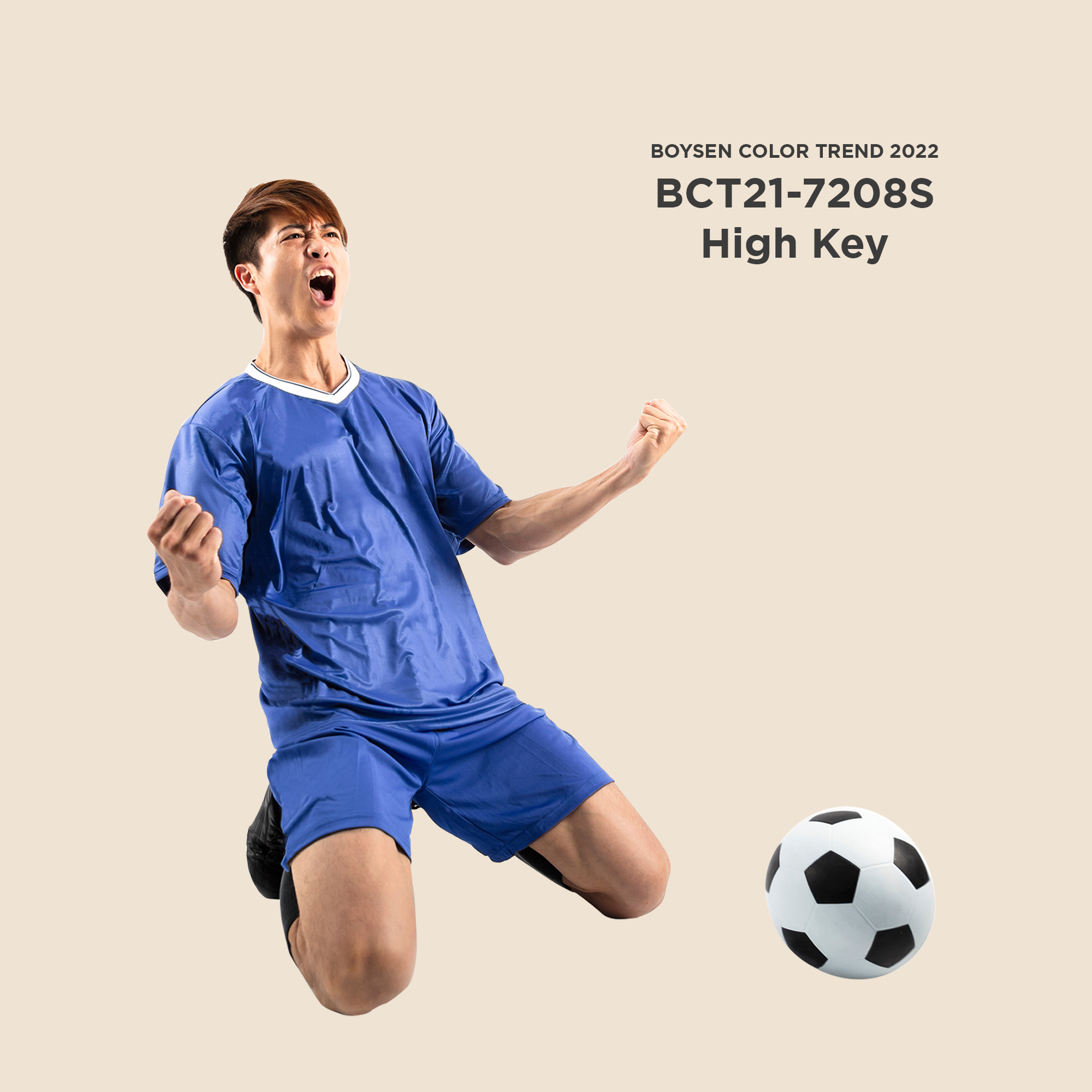 Whether it is something gentle like a quiet walk around the neighborhood or the heart-pounding pace of a contact sport, we need to move and use our body. As doctors or other health practitioners are telling us, we need to do these 3 things to stay physically healthy: 1) exercise, 2) eat a balanced diet, and 3) get some sleep. And if we're not feeling right in our skin, these tips are helpful: 1) be kind to ourselves, 2) spend time with loved ones, 3) take a break from social media, and 4) ask for help when we need it.
Something good happens to our bodies when we move. Our bodies release the happy hormones—
endorphins – natural painkillers that help us deal with stress or discomfort
dopamine – the "feel good hormone" which plays a role in feeling happiness, pleasure, and reward
oxytocin – the "love hormone" which promotes social interaction that will help us feel positive energy
serotonin – the hormone that promotes our well-being and helps us balance our mood
A light and neutral High Key can give us that happy vibe in our living space.
Expand Your Perspective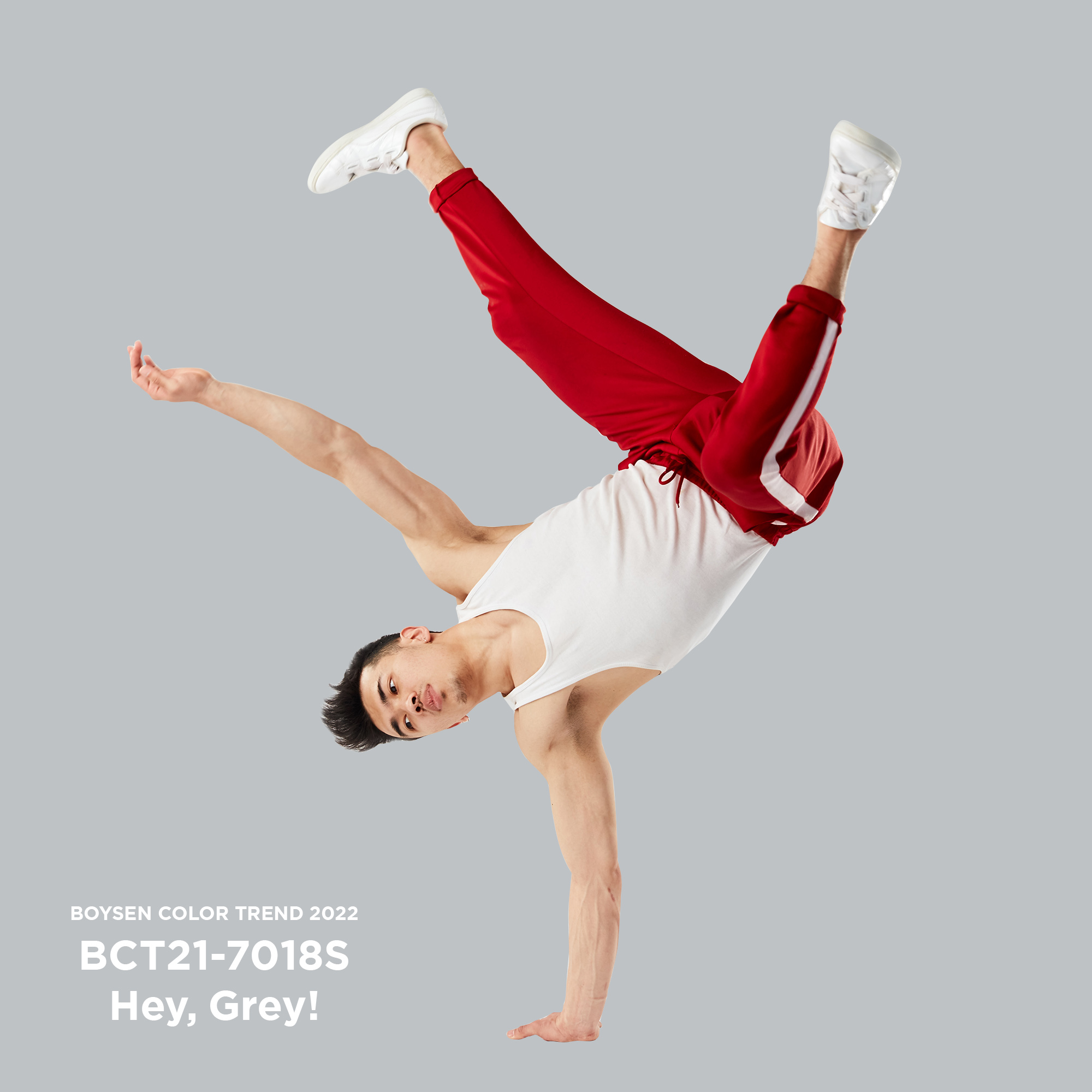 Stay flexible in mind and body.
No to being one-sided or one-dimensional. Why limit ourselves to just one perspective when we have a whole world of perspectives to choose from. That's how understanding and mutual respect happen, when we see each other's perspective. So who's to say that we're upside down or right side up?
Grey represents balance and neutrality. Many designers think grey is going out of style. Granted that there was a certain time that it was used so much. But because grey is a neutral color, an organic color that we often see around us, it is a color that has longevity. It's also a very flexible color that can find so many color matches.
So hey, you! Try Hey, Grey!
Passion with Purpose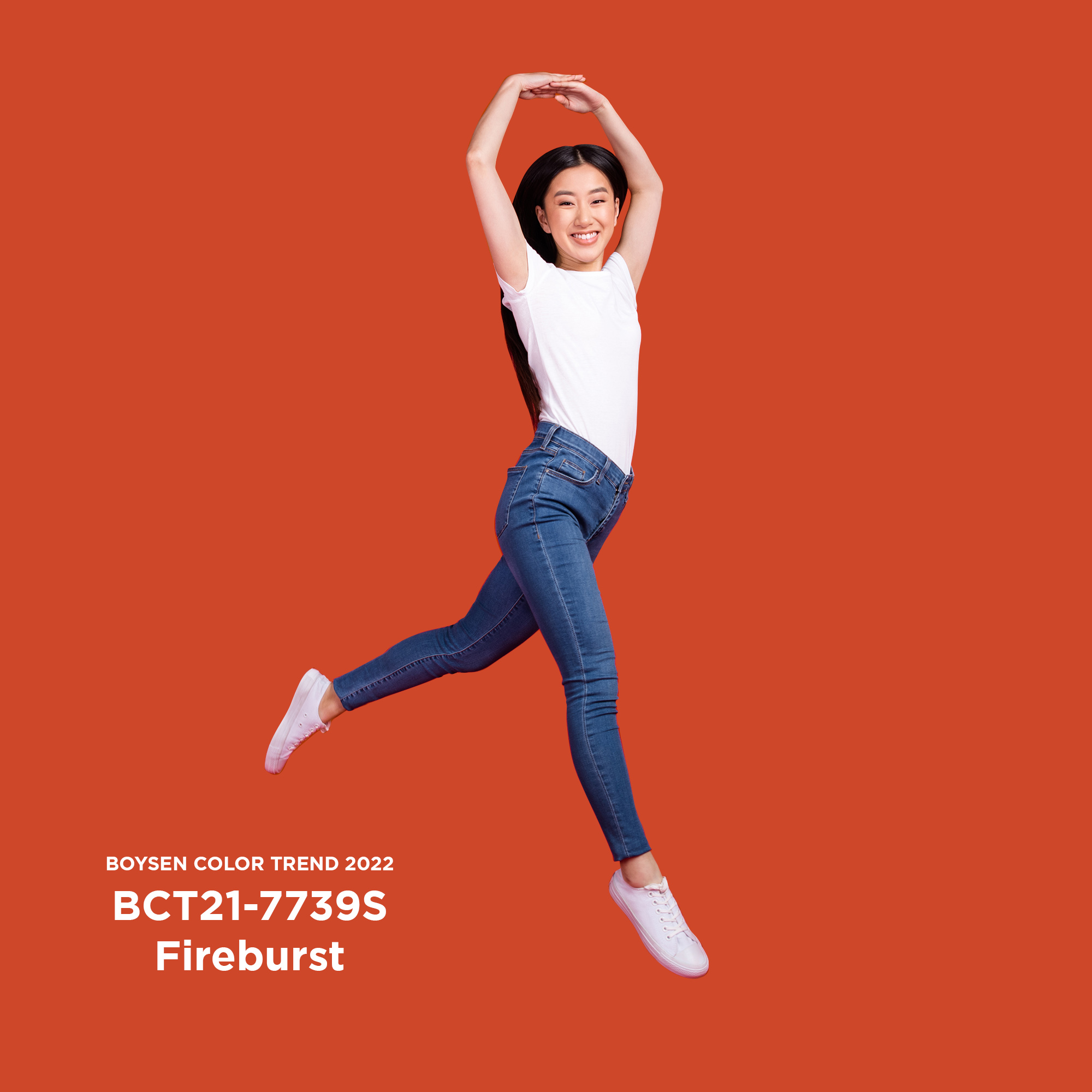 Everything is energy, including the fire that burns in us. What is that fire for? What gives it oxygen? How do we fan the flames? A purposeful life, when what we do is aligned with our beliefs and values, give so much peace and joy. There's a satisfaction that feels comfortable and exciting at the same time.
We cannot all be Frodo who was very clear about his purpose to destroy the Ring in the fires of Mount Doom in Mordor.  Finding our purpose is not easy. To keep moving is the best option and to continue living life while trusting the path.
"Be like the bird that, passing on her flight awhile on boughs too slight, feels them give way beneath her; and yet sings, knowing that she hath wings." – Victor Hugo
Passion is usually represented by the color red like Fireburst. Painting this color in our homes may remind us of our purpose and the passion required to achieve it.
Embrace the Present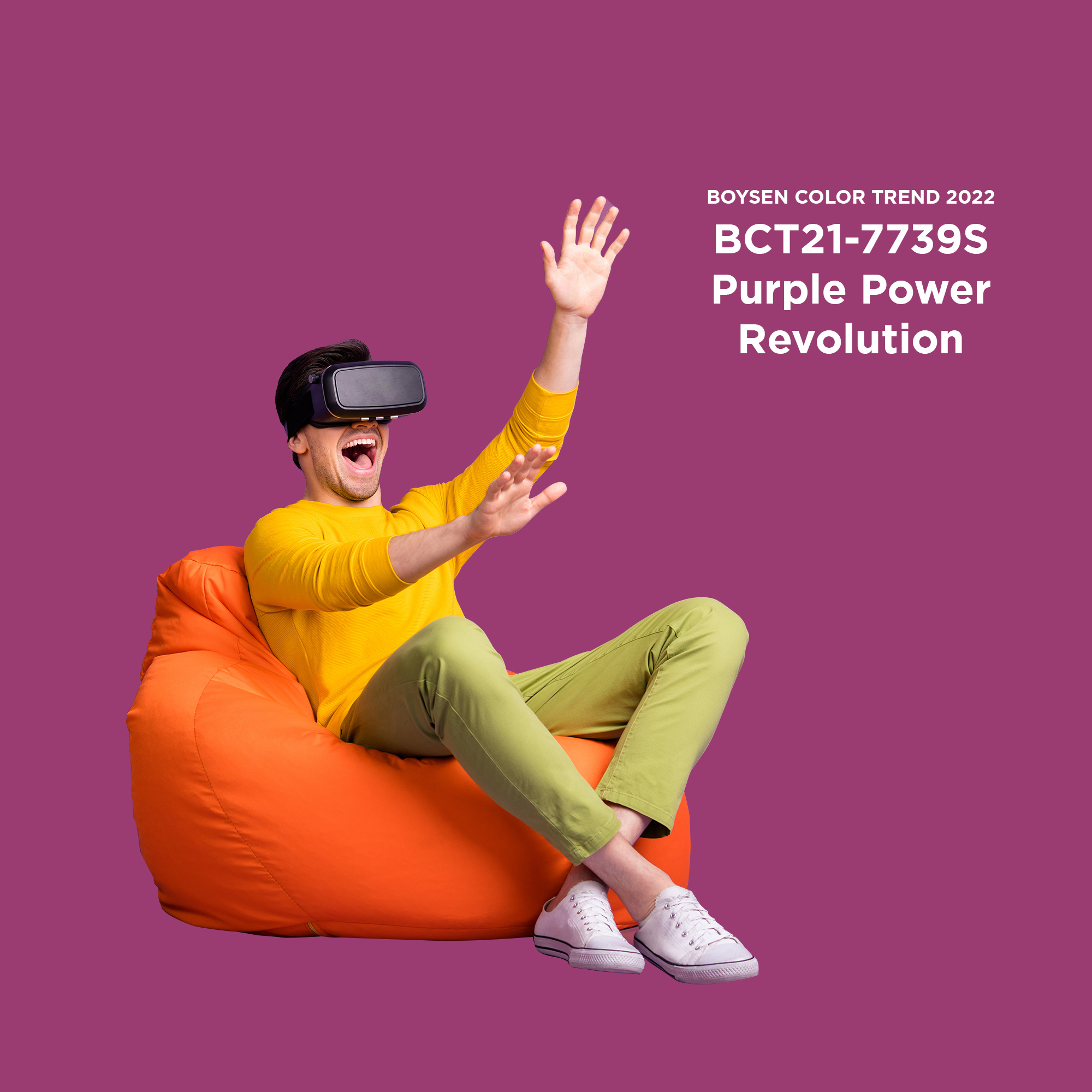 That part of the world that races at great speed is technology. Most of the things we do right now are tech-dependent—the shopping we do, the way our children play, how we learn things, how we do our work, how we communicate with each other, how we worship, and so on. When we resist what is happening, we lose energy. Speaking as a digital immigrant, I have noticed that as years pass, I am less willing to learn the new technological wonders unless my survival depends on it. I am hopeful though that scientists will move us closer to a better world. May the force be with them.
"Move with the times"—that's a good reminder for people who feel a resistance to change. (Yup, note to myself too.) So whether it's virtual reality (VR), augmented reality (AR), or an interoperable and multi-sensory Metaverse, my one wish is that the future is a hopeful one and not the dystopia that has been described in great detail by science fiction.
Purple is a powerful color and also considered as a symbol for wisdom. I wish I could say that painting Purple Power Revolution in our homes would bring us that wisdom. But life's more complex than that so I prefer to say that embracing the present (it's all the time we have anyway) and doing our best impacts the future. Let's not underestimate the power of individual actions changing the world for the better.
Read more about what you can do to get your body moving with the MOVE palette.