International and domestic travel restrictions have started to ease up since the start of the year. Requirements are being pared down and our newsfeeds are yet again being bombarded with seat sales. There's a buzz in the air. Everyone is excited to get out of the house and explore again. There is now a term coined for this— Revenge travel. It's revenge for being cooped up inside our homes for so long. Revenge on all the anxiety and languishing experienced during the pandemic. Travelling is back, and it's back with a vengeance. Excited to pursue your revenge travel? Well, here are some top destinations that are on our wish list…with a matching color palette to boot!
It's Britney, Beach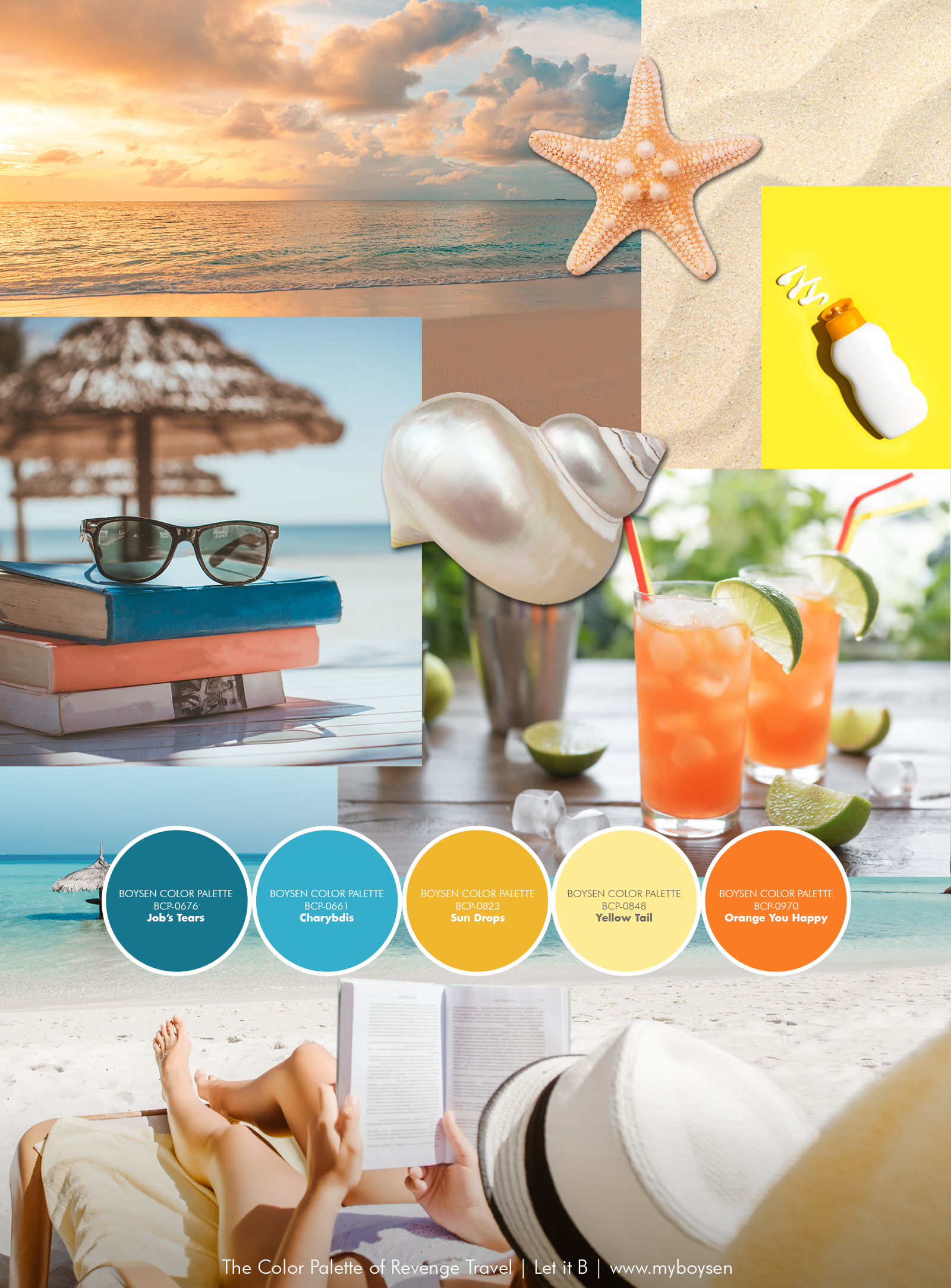 Whether it's lounging around in a 5-star beach resort or roughing it at a hidden, far-flung cove, beaches remain to be one of the top-rated destinations for tourists and travelers. We gotta make up for all the months we spent hidden away indoors and get that much needed vitamin D and vitamin sea. Don't forget to bring along a good bottle of sunscreen, an insulated water bottle for ice cold drinks, and your favorite book!
The beach's color palette is all about sunny yellows and sparkling blues! Absorb all that honey sunshine in like the sentient houseplant that you are. Take a dip in the true blues of the ocean to cool yourself off.
Writer's pick: If you're into fine white sand and clear blue waters, try Panglao Island in Bohol. If you're looking to chill somewhere nearer Metro Manila, try the beaches of Zambales!
Peak Experience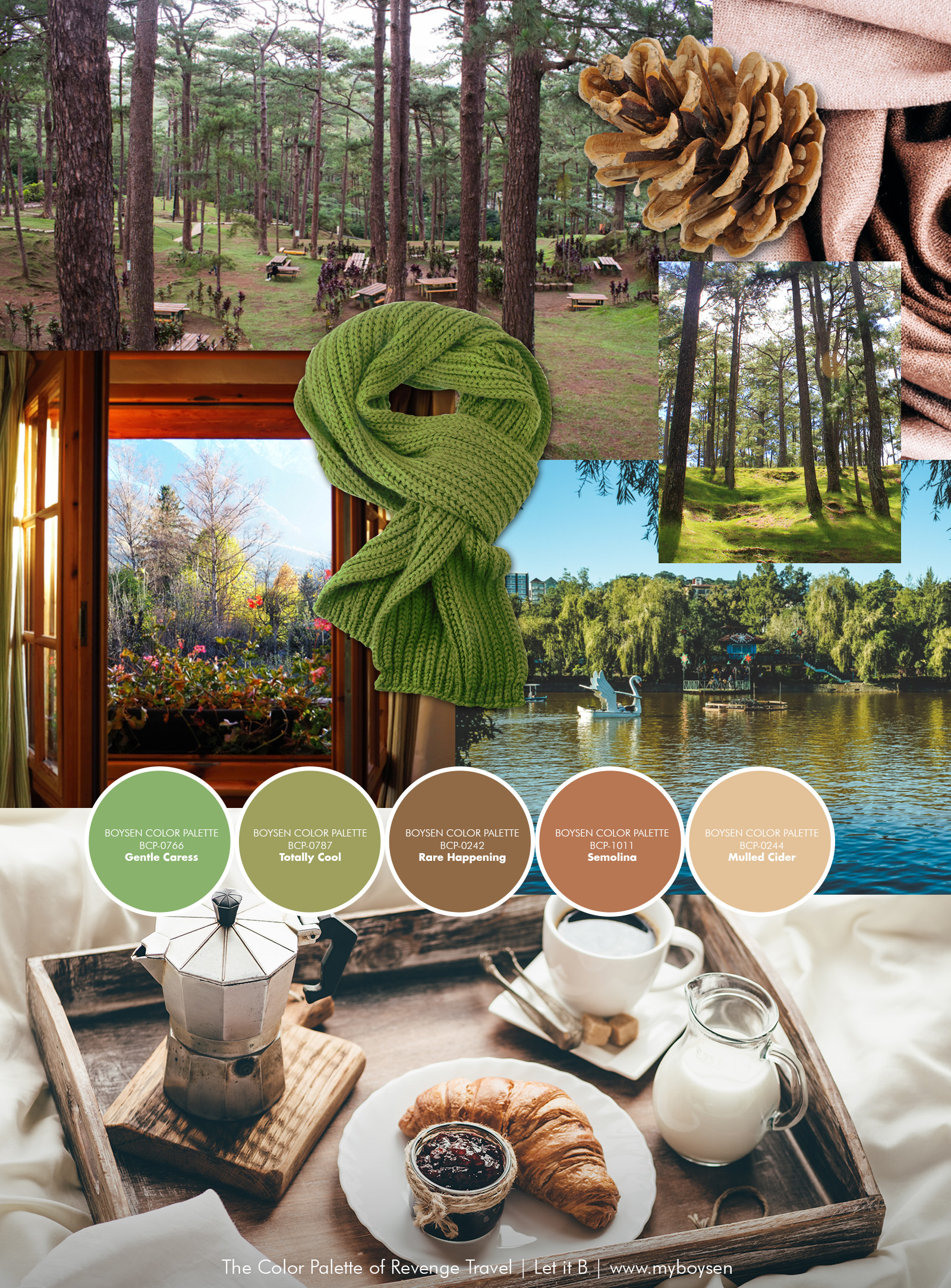 If tanning under the hot summer sun isn't your thing but you still want to immerse in nature, head to the mountains! Baguio has always been a fan favorite when it comes to mountains and forests. Wake up before sunrise, bundle up in your coziest sweater, and warm yourself with a steaming hot cup of coffee. We've all gotten used to the stale air we have at home, breathe in that much needed fresh air in the mountaintops!
The forests and mountains' color palette consists of lush and relaxing greens and grounding browns. Take a breather from the stress of your day-to-day life by immersing yourself in nature.
Writer's pick: Baguio is, of course, a country staple. Though, there are a lot of quaint little airbnbs with amazing mountain views in Tagaytay as well.
City Escape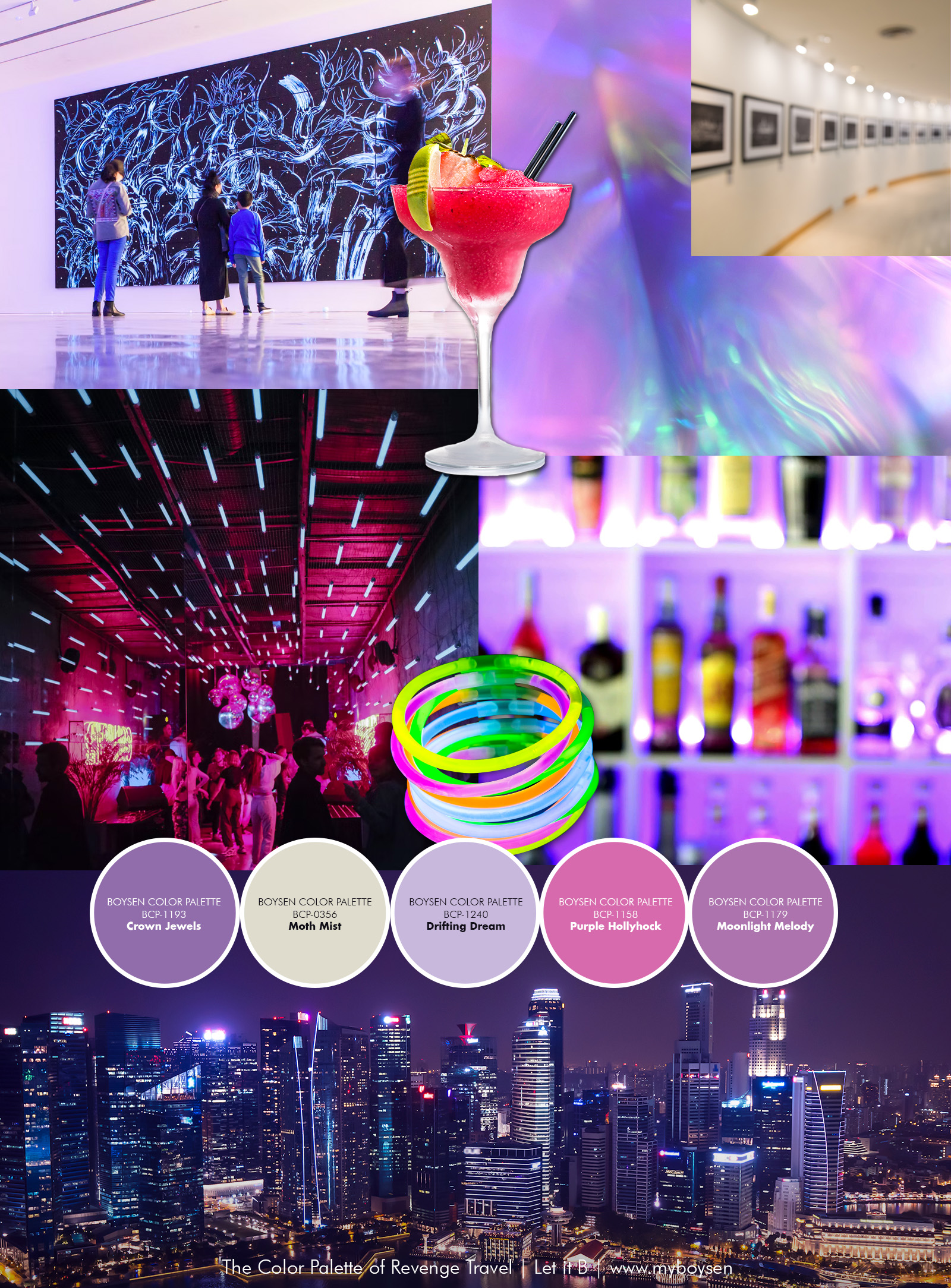 We've been partially isolated for so long that it's honestly a little jarring to see a lot of people out and about. But I do miss the crowd, you know? I miss the energy and the hustle and bustle of city life. Museum-hop your way through a historic town for a much needed culture trip. Or, relish the night lights, cuisine, and cool atmosphere of an ultra modern metropolis.
The metropolis' color palette consists of a lot of energizing deep purples.  If you're more of a night owl, take on the city at night. You'd be surprised to discover what fun and exciting hubbubs are happening late at night.
Writer's pick: Have you tried museum hopping in Manila yet? Intramuros has a lot of interesting museums and galleries!
Let's Go Go Go!
We've all been bitten by the travel bug and cannot be held back any longer! Pack your bags and get ready for some much needed vacay away from endless zoom meetings and looming deadlines. Don't forget to keep safe amidst the flurry of traveling, though. Wear your face masks, sanitize often, and take your vitamins daily. Are there any other types of vacation places you're dying to visit? Let us know! Oh, and if you have any questions on paints and colors, do send us an email at ask@myboysen.com. Tag us in your travel pics? Here's our IG handle: @boysenpaintsphilippines. Happy and safe travels!