Each of us is navigating these turbulent times in the best way we know how. To live life in full color may seem difficult but it may also be an effective way to move forward when external forces beyond our control affect us. One of those random FB posts that entered my newsfeed got me thinking. I want to share this with you because it may also give you an aha moment similar to mine.
When you're a kid, you color with reckless abandon. You color outside the lines. You color however you feel. Blue elephants, purple trees, red bears, green oceans—it's all good. As you get older, though, everyone tells you to stay inside the lines, to color everything just like you see it. You end up painting by numbers—whether you actually paint or whether your write or sing or dance or act or direct. I think you should create what you feel. Create outside the lines. I want to watch green oceans and red bears. I'd love to listen to purple trees. And I long to read blue elephants.                      —WRDSMTH
Extraordinary times call for extraordinary measures. The most pragmatic, carefully considered, cerebral solution may not be the only effective way to handle challenges that cross our paths, especially not when these come with great regularity. If we always use our head, mental fatigue may be a consequence. Mind, body, and spirit need to work together to help us reach safe harbors.
Living life in full color is one for the spirit. We can use the energy of colors to provide us the head space and heart space to show up and face each day, and put us in the frame of mind most conducive to come up with inspired ideas.
Artists of old up to today understand the power of colors, and have used these to express what they see in their worlds. We are privileged because colors are now so accessible to all of us. Speaking of architectural paint, Boysen offers thousands of colors to choose from. It is up to us to make the choices for our living spaces that best convey what we feel, or what best expresses who we are at a certain point in our lives, or what we think would be the best colors that can manifest our dreams.
LIVE Color Palette in Boysen Color Trend 2022/23

The LIVE color palette is one of the four color palettes of Boysen Color Trend 2022/23. It's a palette that's made up of mostly neutrals and cool colors with just one warm color, a bright orange, to give it punch.
What follows are images that will hopefully describe the feel and power of this color palette. I won't be having photos of interiors here. For that, please visit the LIVE color palette page in the Boysen Color Trend website.
Lionheart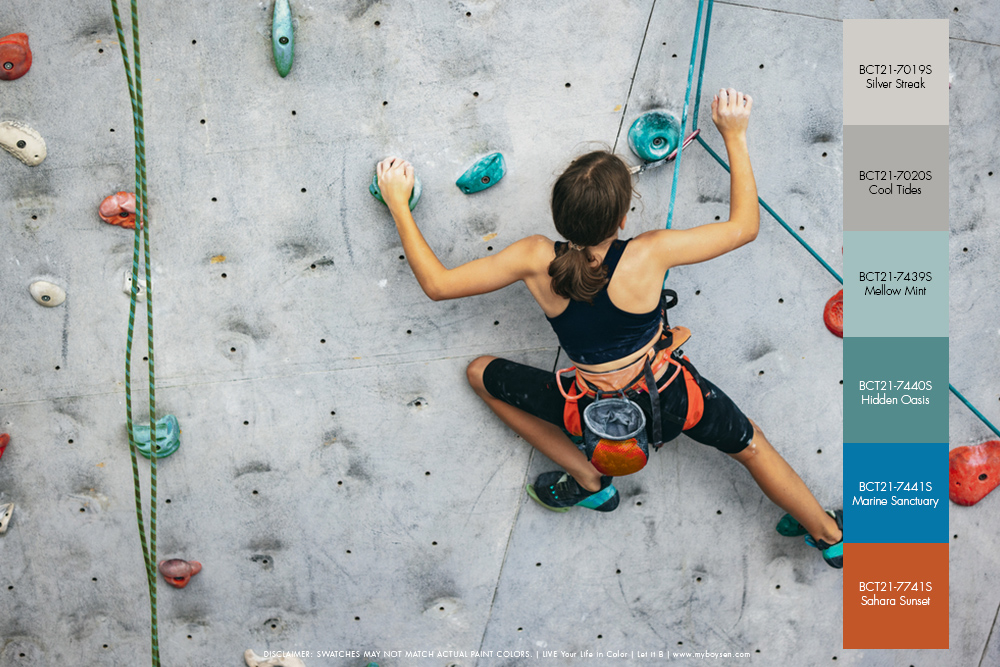 Walls blocking your path? Courage, fellow warrior. If there's no way around it, there's the option to climb over it. The world is fluid right now. Change—which is always a constant—is now being whimsical as to its pace or magnitude or frequency. Use that Lionheart characteristic of bravery and determination to keep moving, one step at a time, or in leaps and bounds if that's what the situation calls for.
Rebirth after the Rain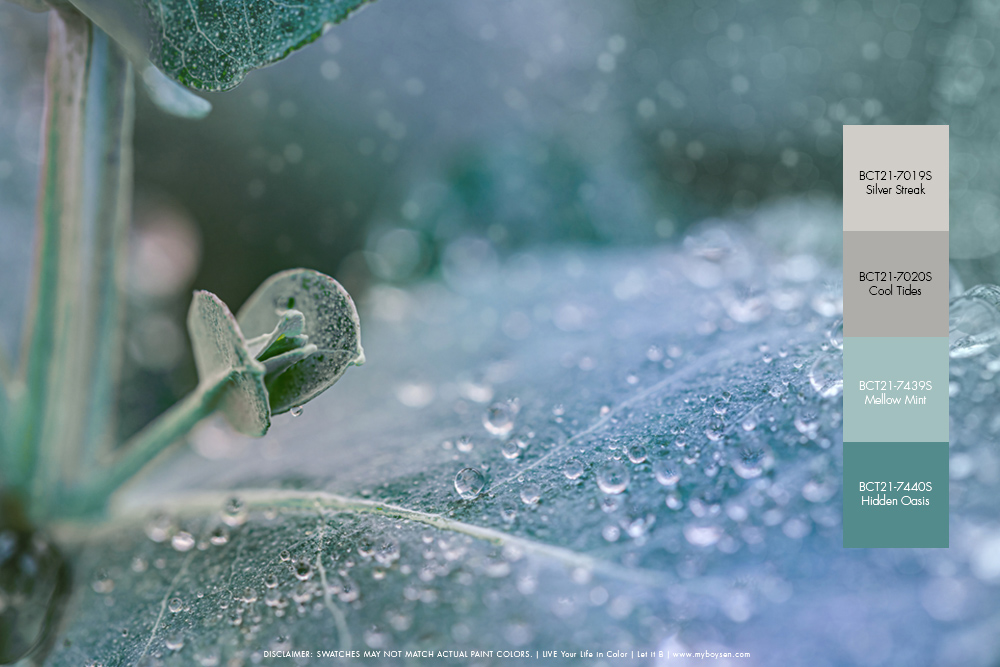 Do you know how we get anxious when we hear the faint sound of thunder? Or when we get miffed when the rain pours? Yes, I get it. For urbanites, rain is a commuter's bane and the cause of traffic snarls, floods, tortuous feats to get home. But in another world, it is a the cause of a child's joy because splashing in the rain is a special treat. Or for a farmer faced with drought, rain is a godsend. For plants, it is essential to growth. And for a populace that suffered sweltering conditions, rain after a heat wave is a cleansing and cooling miracle.
What this shows is that attitude, which we have control over, towards experiences in life can be tweaked to make the best of situations. Try shifting perspective. Easier said than done, yes, but better than throwing in the towel or having a meltdown.
Cherish Your Companions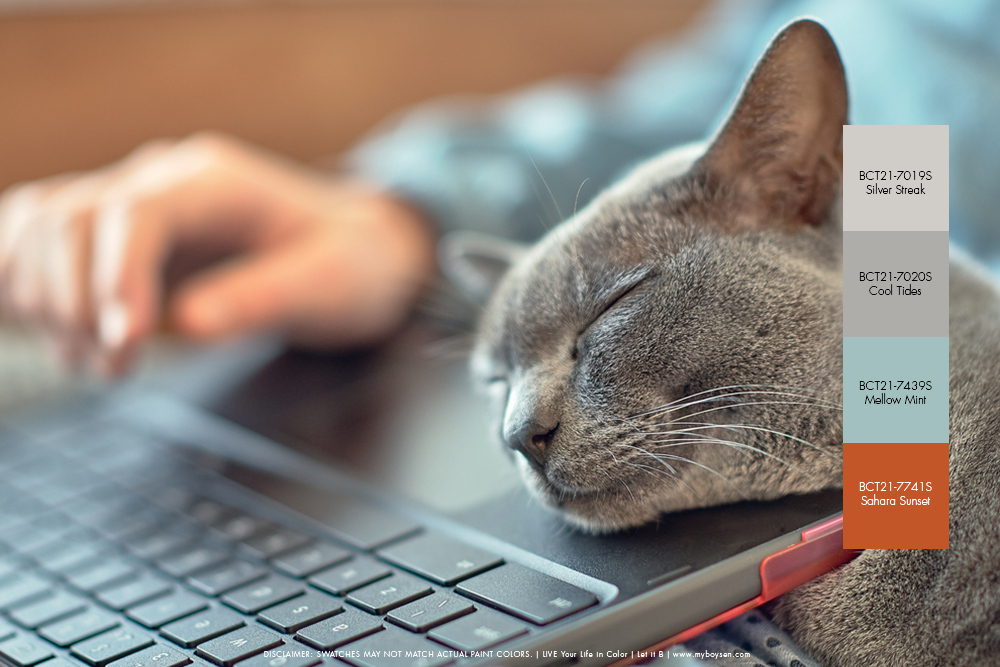 Pet parents, I am sure you know more about what your pets bring to you. Never mind if they disturb your work now and then, you know they are just wanting your love and attention. Try learning how to type with one hand. Or do what you do to get them to desist and play by themselves while you are working or studying. Remember the companionship they gave you during the lockdowns and how they kept you sane and prevented feelings of loneliness from engulfing you? Studies show that they do a lot to keep their owners healthy. May you continue enjoying each other's presence.
Ain't No Mountain High Enough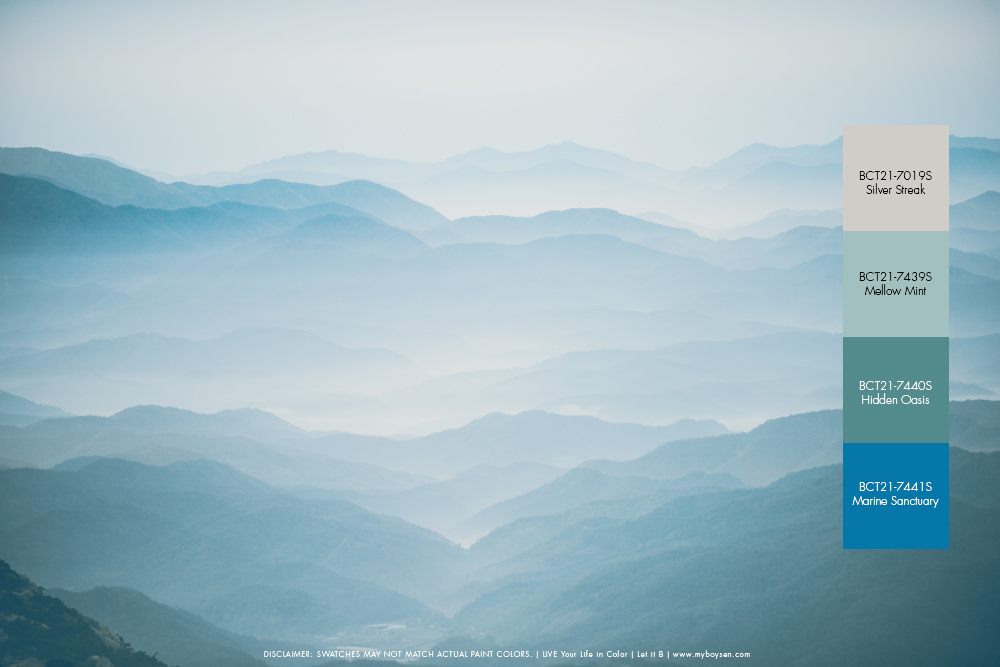 Breathtaking mountain views give the feeling that there is no obstacle you cannot surmount. Let that exhilarating thought take root inside you and strengthen you when you're down. Better yet, keep that thought in your head all the time, also in the times you feel like you're on top of the world. Tell yourself you have the power to exceed your expectations and enjoy seeing how you outdo yourself.
Balancing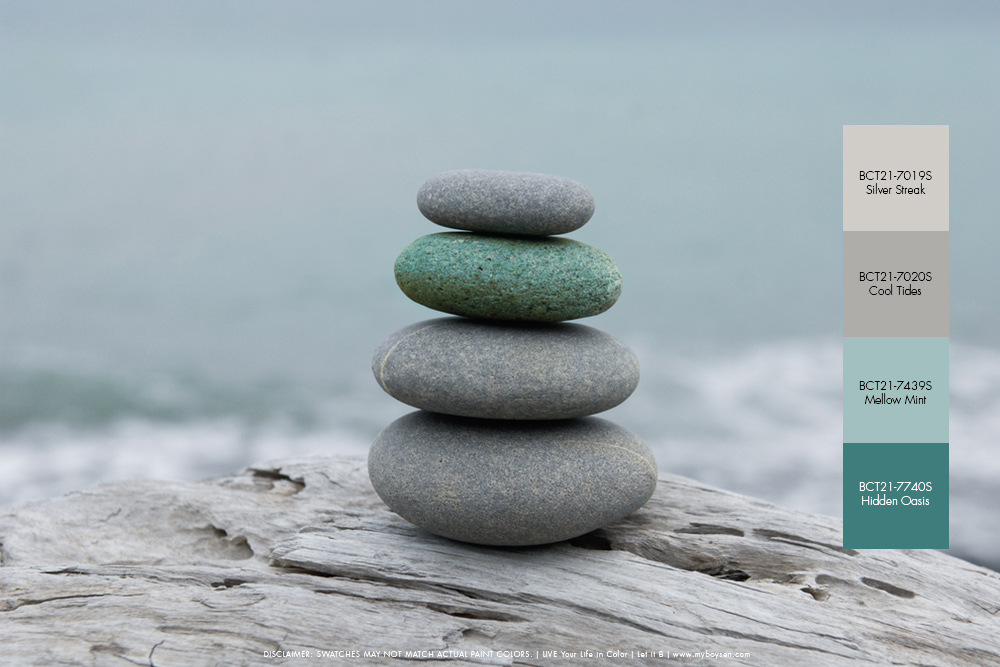 I saw stacked stones like this in several places where I went hiking. It's beautiful to see. Sometimes the rocks are not as even and smooth and I marvel at the patience and tenacity of people who have made these cairns. It's actually a meditative practice.  For Buddhists, it's to practice present moment awareness and mindfulness. Focus on the present and don't load it with thoughts about the past or the future. Stay here. Stay grateful.
However, there is a dark side to creating rock cairns, which is why it is prohibited in some places. If you visit a place, inform yourself first if this is illegal because you could go to jail for it. This practice, which has gained popularity in social media and becoming a nature fad, could be detrimental to the environment like soil erosion or negatively impacting food chains and ecosystems. When communing in nature, know the outdoor etiquette, tread lightly, and leave no trace if that is what is called for.
Believe in the Flow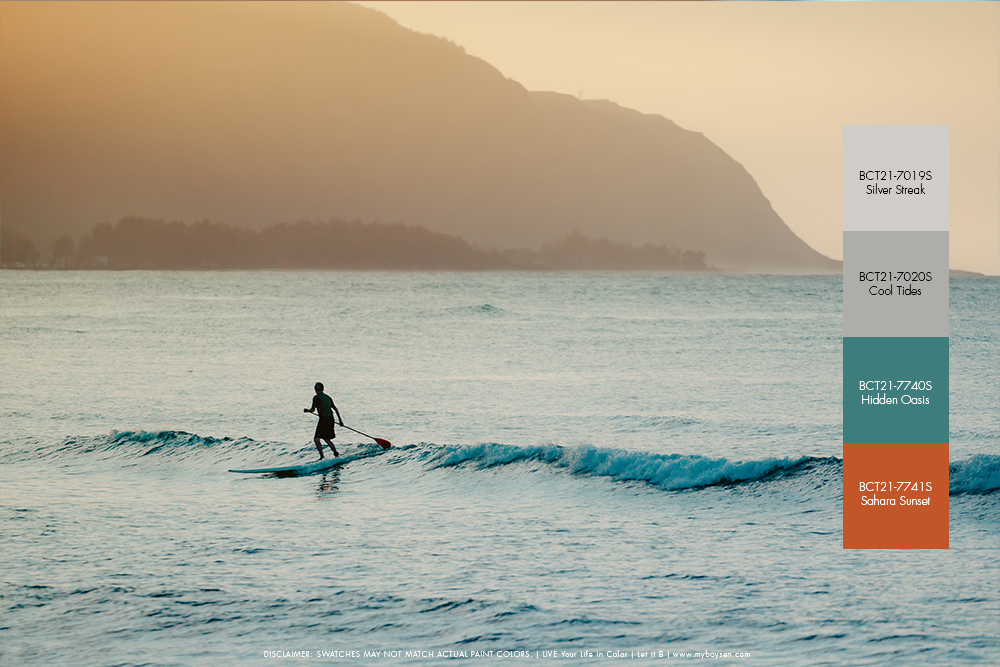 This guy doing standup paddleboarding reminds me of a friend doing just that several summers ago. Backlit by a setting sun, my friend was confidently balanced on his board and calmly rowing with great speed through the water. He had taken up the sport when he retired. This was a favorite sundown habit he enjoyed when he and his wife stayed at their beach house, and his familiarity with it was evident in the way he moved. I heard that core strength is key for stability, strength, flexibility, and mobility—all necessary for paddleboarding. It makes me think that core strength in spiritual terms is just as important to live a fulfilling life.  Such a flow is admirable, and I wish that for all of us as we traverse through life.
Live Your Life in Color
What colors would you like to live your life with? Do you want a dramatic one like ENCHANT? Or a refreshing one like RENEW? Maybe a relaxing one like BE YOU would be more to your liking.
There are so many color palettes to choose from so I invite you to visit the Boysen Color Trend website and surf through the many palettes the Color Team created since 2015.
Hit subscribe if you want to read more about color inspirations for your home.