Some things are easy to learn but hard to practice. Childhood gives many good examples. As my classmates and I crossed out the pictures of "junk food" in our science books, we were greeted by vendors right outside the school gates selling the very same at dismissal time. Always enticing. Always hard to resist.
Among others, the vendors sold the smallest packs of tsitsirya, cold cups of iskrambol, and, of course, candy of all sorts. My favorite was the sour gummy kind. As grown-ups, candy isn't around in our life so much anymore—but maybe it's time to change that.
Incorporating candy colors into your home interiors is a fun way to inject a little whimsy and playful energy into your space. Take inspiration from these!
Jelly Beans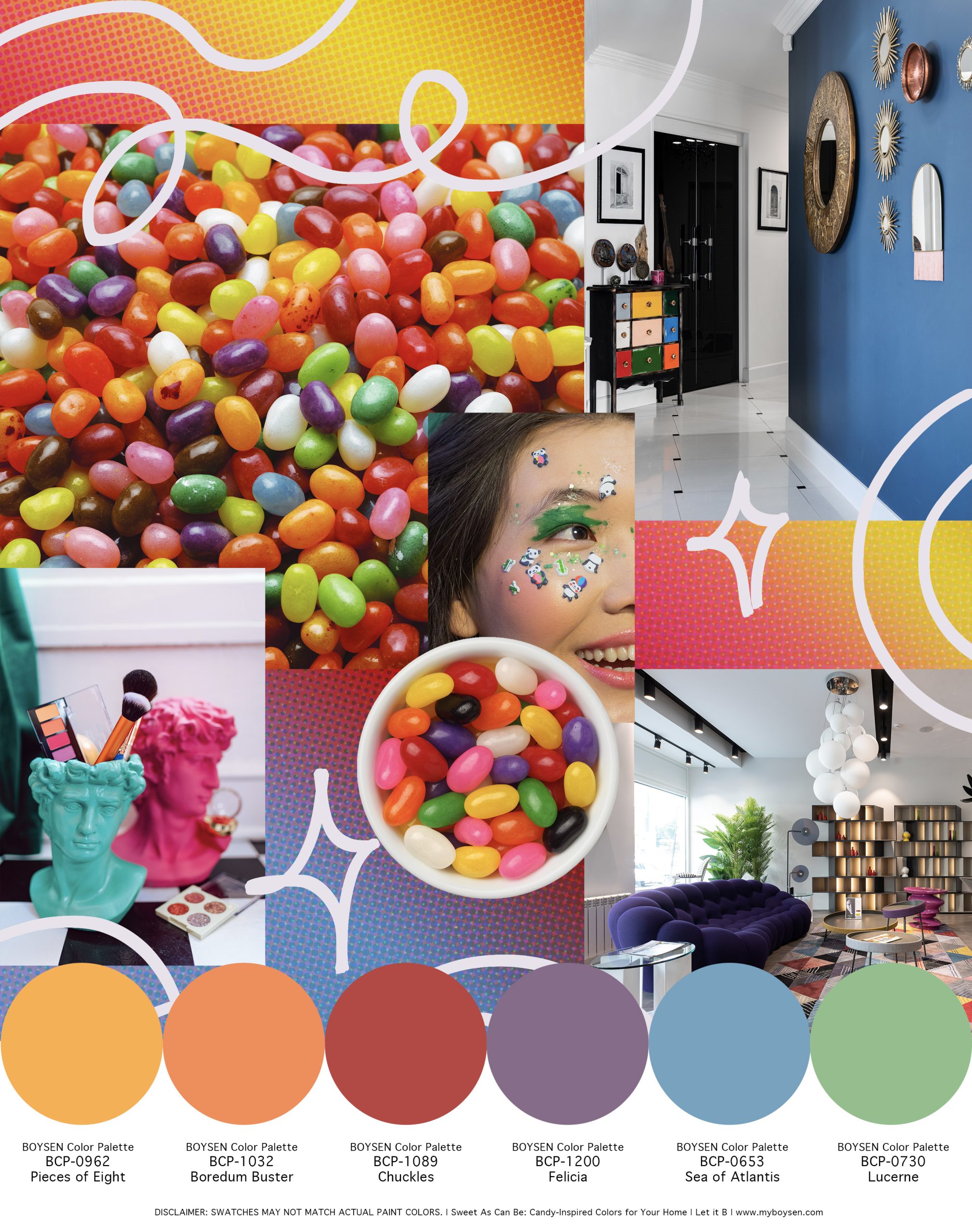 Jelly beans pack big flavor in a small package. Their appeal is that they come in a wide variety of flavors from the simple (e.g. lemon, watermelon, and bubblegum) to the more complex (e.g. buttered popcorn, cappuccino, and apple pie). And of course, their colors need to match their flavors so they come in a range of hues too. It's a maximalist's dream!
Currently, we see a lot of Gen Z embracing maximalism. With less of a concern for following a strict color palette, they're free to add a ton of vibrant colors to their space. Take a cue from the young folks and try it out too! It may seem less polished and maybe even a little chaotic but so what? If it makes you happy, then go for it.
Cotton Candy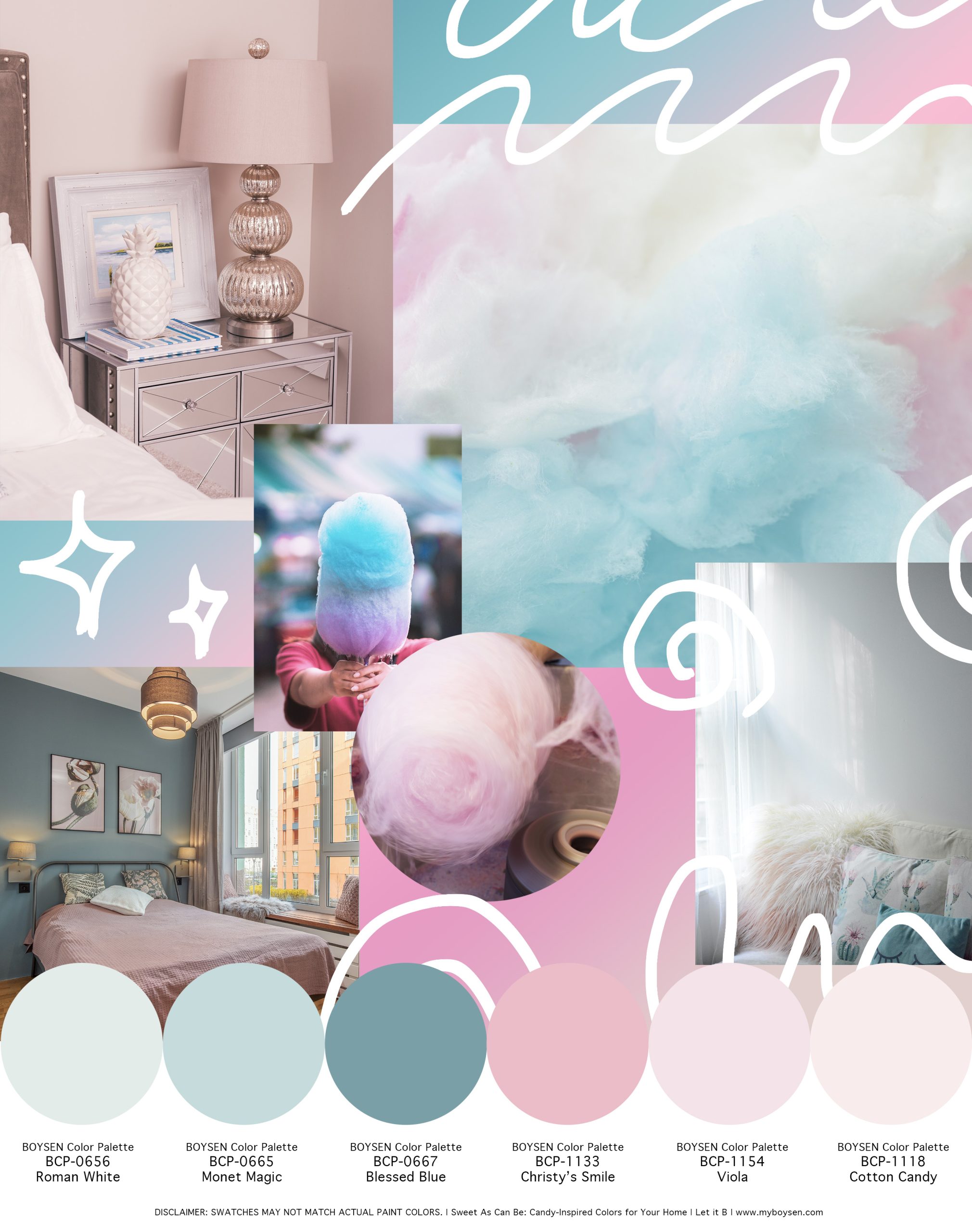 You can buy cotton candy in packs at the grocery store now. Though the taste is the same, there's no replacing a freshly-spun one. Somehow, they taste even better when you were able to watch the crystal sugars transform into wispy pastel-colored strands. It feels a little bit like magic. So, if maximalism isn't your thing, maybe you can get behind colorful minimalism inspired by cotton candy hues instead.
In a nutshell, colorful minimalism is the Scandinavian interior design style with pastels added into the mix. This way, you still get that bright and relaxing vibe but with a dash of bubbliness. It's popular among #teamputi Pinoy homeowners who are looking to make their space just a little more colorful than having just all neutrals.
Getting Candy Colors for Your Home
Sugar, spice, and everything nice for your home walls! Head over to a Boysen Mix and Match station near you (find a list of locations here) to have the colors featured in the palettes above as paint. Just make sure to ask to see the actual swatch in person beforehand as colors may appear differently when viewed through a digital device.
If you liked this blog post, consider subscribing to the Let It B newsletter. We'll send you a short and sweet email once a week on topics we think you'll enjoy or find useful!