As it is Flores de Mayo, we thought it fitting to have a post dedicated to the beautiful and colorful flowers found in the Philippines. Being a tropical country, the Philippines is home to a wide variety of flora. We've chosen five of some of the most beloved flowers by Pinoys represented here as paint colors so you can have them at home all year round!
Sampaguita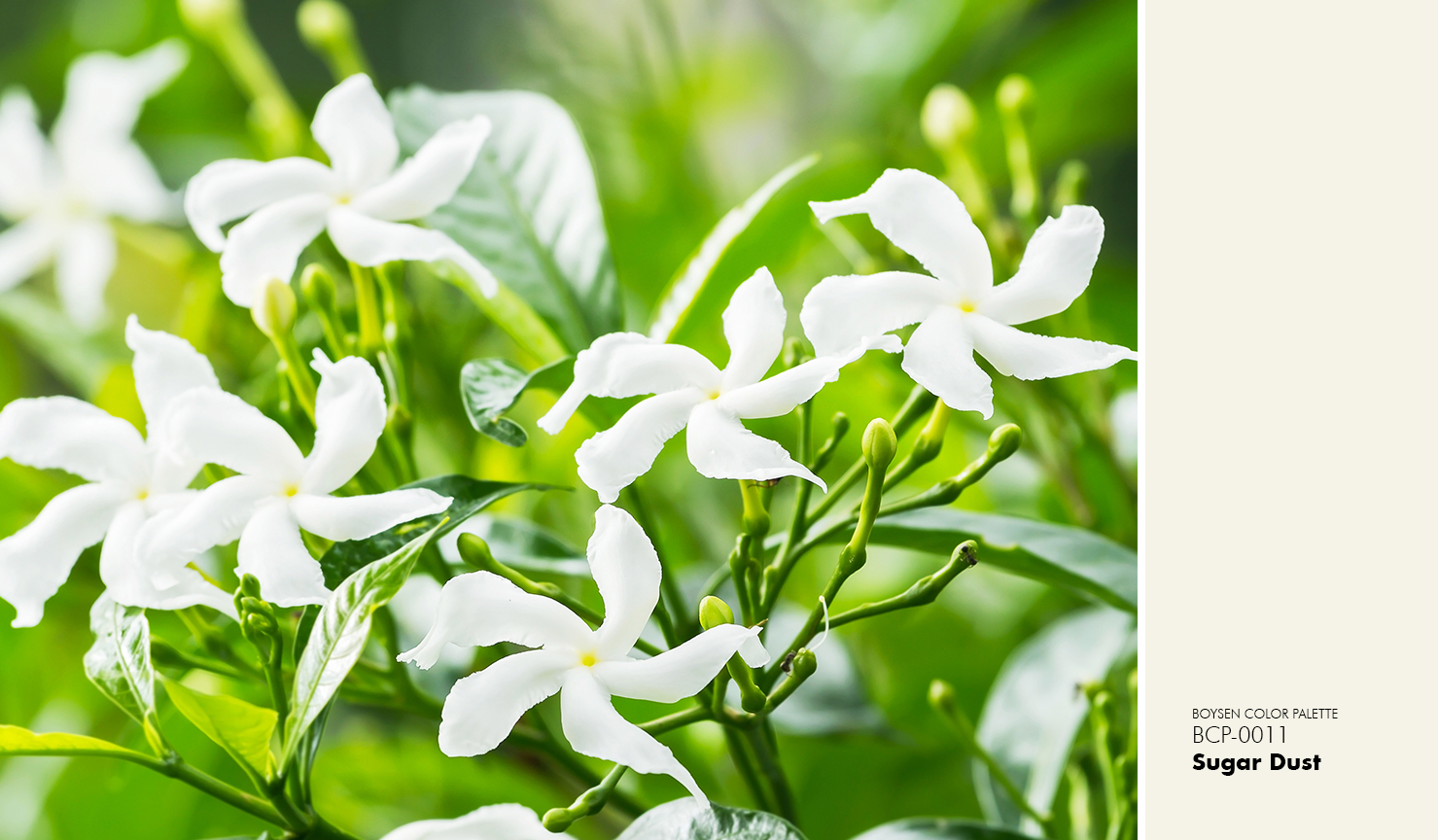 What Pinoy would not be familiar with the national flower of the Philippines? Jeremy Barns, Director of the National Museum, described the sampaguita as a "cultural icon" and chosen as our national flower "for its ubiquity and its cultural value."
With small, white, and fragrant blossoms, the sampaguita is typically purchased by the everyday Pinoy as a garland. As mentioned by Barns, it's ubiquitous and even sold on the streets for drivers to hang on their rearview mirrors. Symbolizing "purity, simplicity, humility and strength," bring the same quiet might of the sampaguita into your home with the Boysen paint colors above.
Waling-waling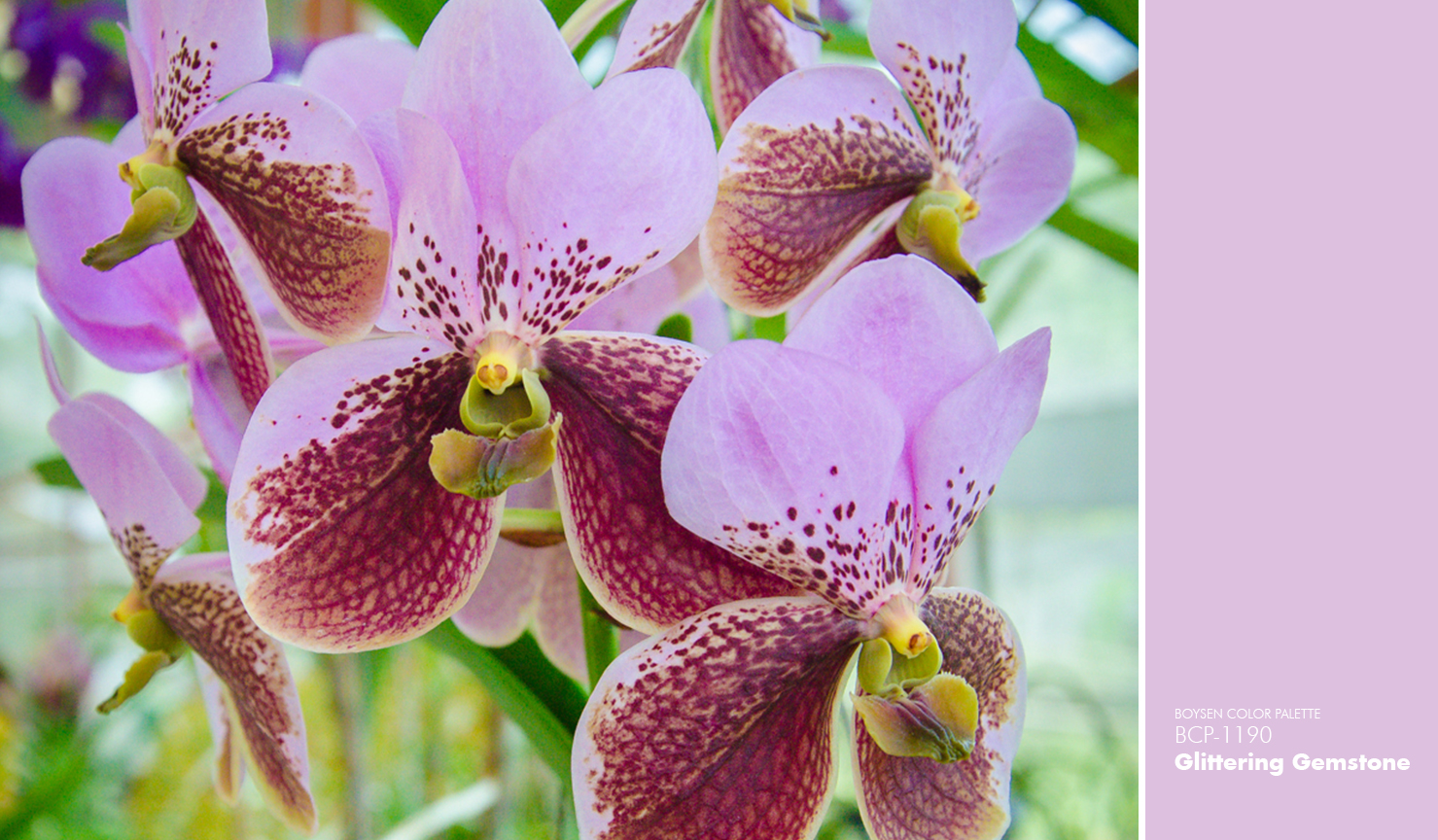 Considered to be the queen of the Philippine orchids (of which the country has more than a thousand species and varieties), the waling-waling is a sight to behold.
Originally found in Mindanao, the most popular and well-known variety of waling-waling has pink, red, and purple petala—truly stunning. Unfortunately however, it is also almost extinct in the wild and considered critically endangered. Capture its beauty with paint colors for your home instead.
Santan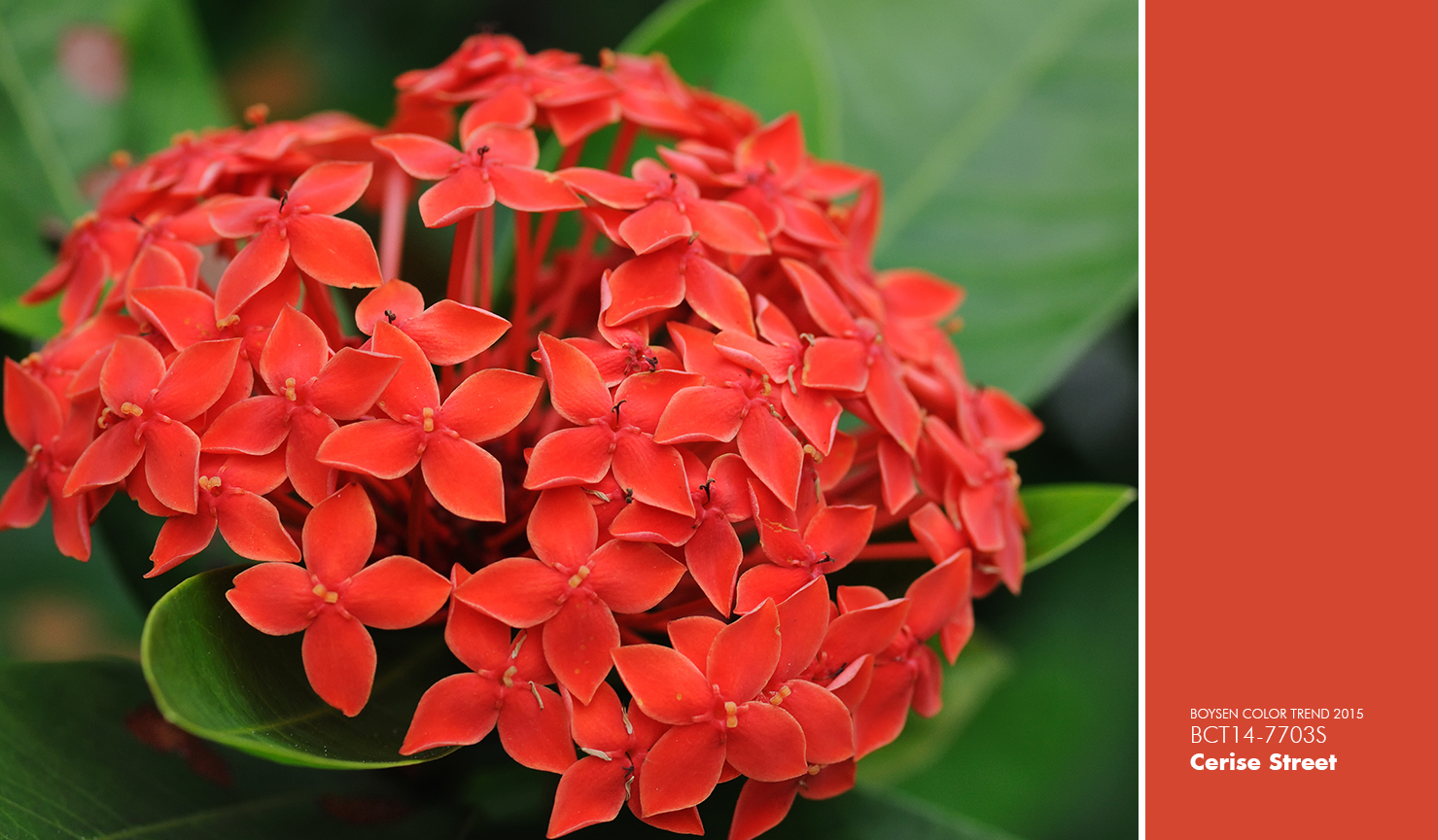 Travel back to your childhood to sunny days making bracelets and necklaces out of santan. Dainty flowers that grow clustered together, you might have seen them mostly as red-colored but there are also yellow, orange, peach, pink, and white varieties.
Santan is a Pinoy favorite when landscaping and gardening precisely because the flowers are plentiful and pleasing to see when in bloom. Caring for the santan plant isn't very difficult as well so it's no surprise that you saw a lot of them around your neighborhood as a child.
Gumamela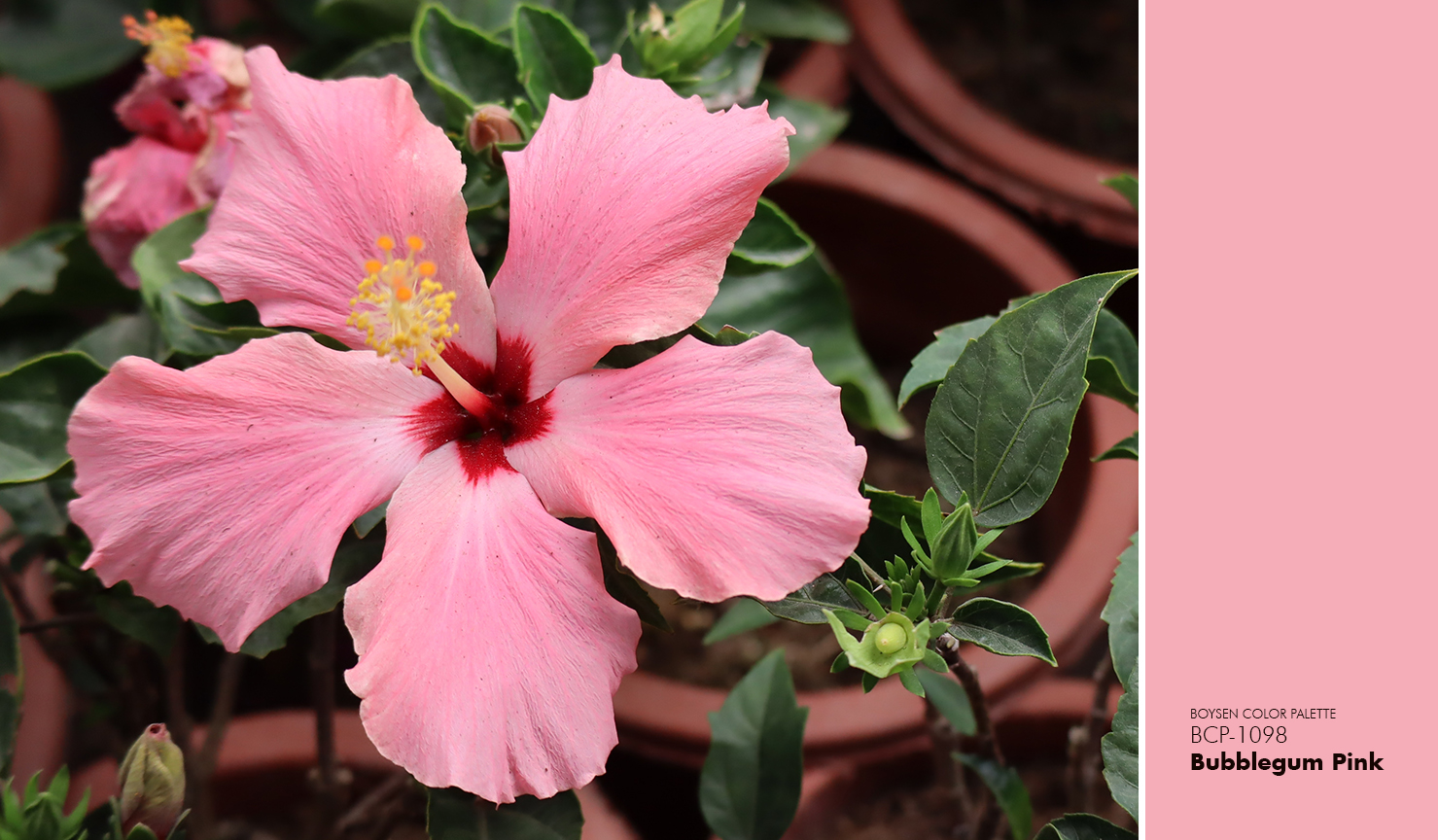 Here's another flower associated with Filipino childhood. The gumamela flower and its leaves are mashed and mixed with water by kids to make homemade bubbles! Aside from being children's afternoon pastime, it's also used as a medicinal plant to treat a range of symptoms and illnesses such as cough and colds.
The gumamela comes in vibrant reds, pinks, yellows and more. They make for wonderful decorative plants and are found in gardens all over the Philippines.
Ylang-ylang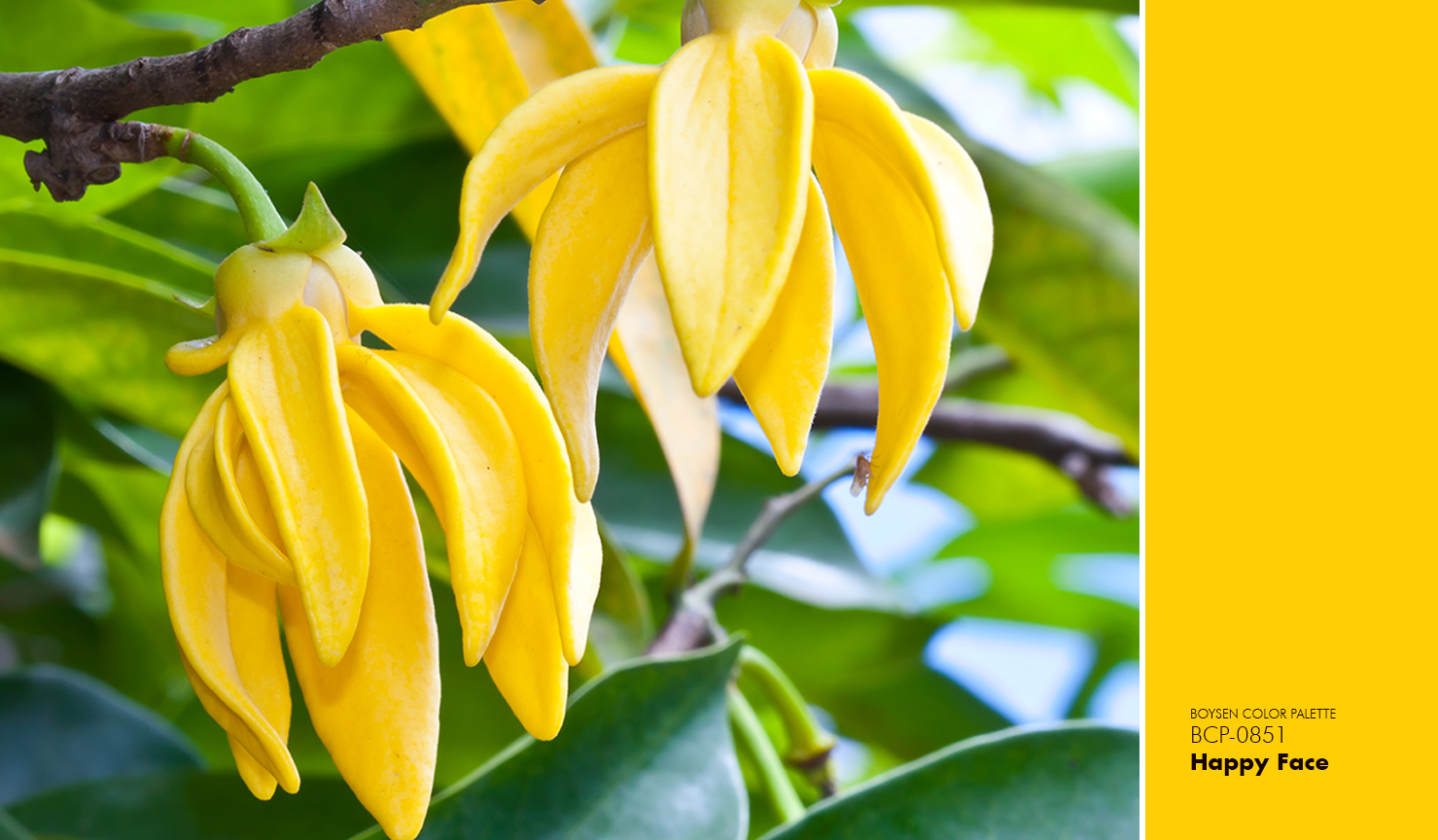 Ylang-ylang is best known for its pleasant fragrance. With an intoxicating scent, its essence is a vital ingredient in many perfumes including the coveted Chanel No. 5. The aroma can be described as heavy and sweet with floral and fruity notes. The flower itself is star-shaped in appearance with light green to soft yellow petals.
If you like any of the paint color swatches in this blog post, head on over to your nearest Boysen Mix and Match station (find a list of locations here) to get a batch mixed! Just remember to check the swatch of a paint color in person beforehand as colors may appear differently when viewed through a screen.