Change is good. Here, we're giving you several painting ideas on how you could use warm and cool colors effectively for your latest home makeover. 
When plain white walls start to feel drab and boring, maybe it's time you finally reconsider your love for a monochromatic look. Spice things up with warm and cool colors!
Cool Colors for Resting Spaces
As a rule, cool colors are well suited in resting places like the bedroom and the bathroom. These rooms are private spaces where you can freely relax and unwind. Painting your walls with cool colors will help you make these room more favorable for self-reflection and meditation. It creates a calm and soothing vibe. Aside from that, they also make small rooms, like a studio condo, feel more spacious.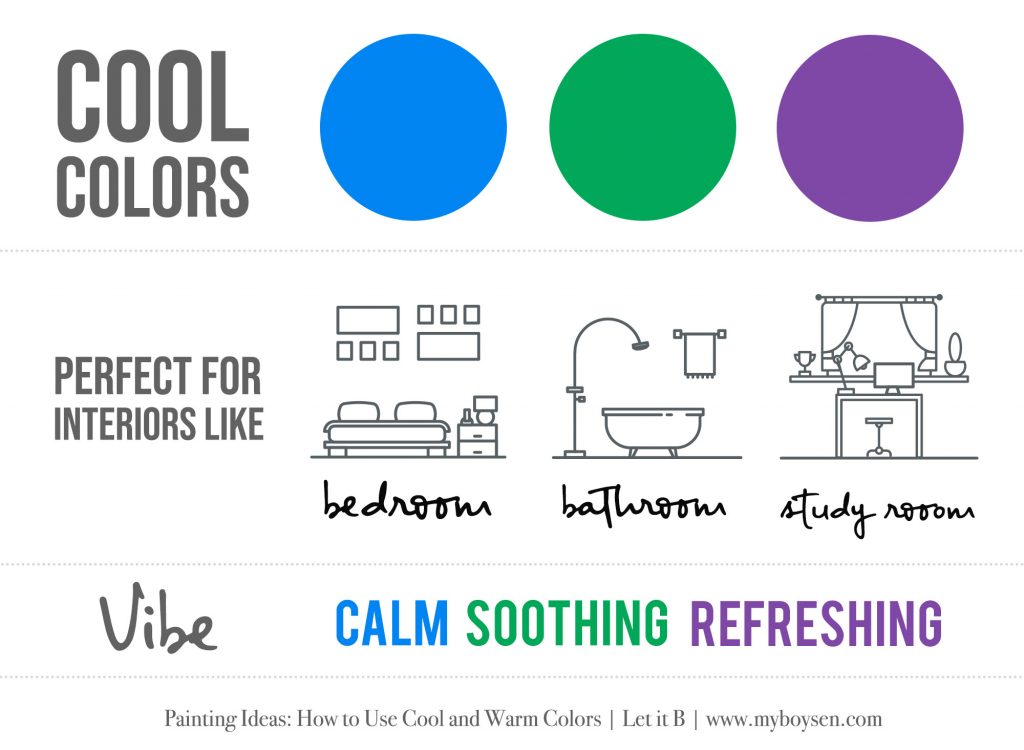 When using cool colors, feel free to play around with different shades and tones. Pick multiple shades of cool colors to break the dull and monotonous setting. Do this by choosing a dominant color and supplementing it with accent colors. For example, I pick blue as my dominant paint color and use purple or green as my accent color for a specific room. These cool colors work well together as they are analogous colors or colors that are next to each other in the color wheel.  Analogous colors can make a room feel cohesive and put-together without looking plain and bleak. 
Below, we put together a cool color palette that you can use for your repainting.
Blue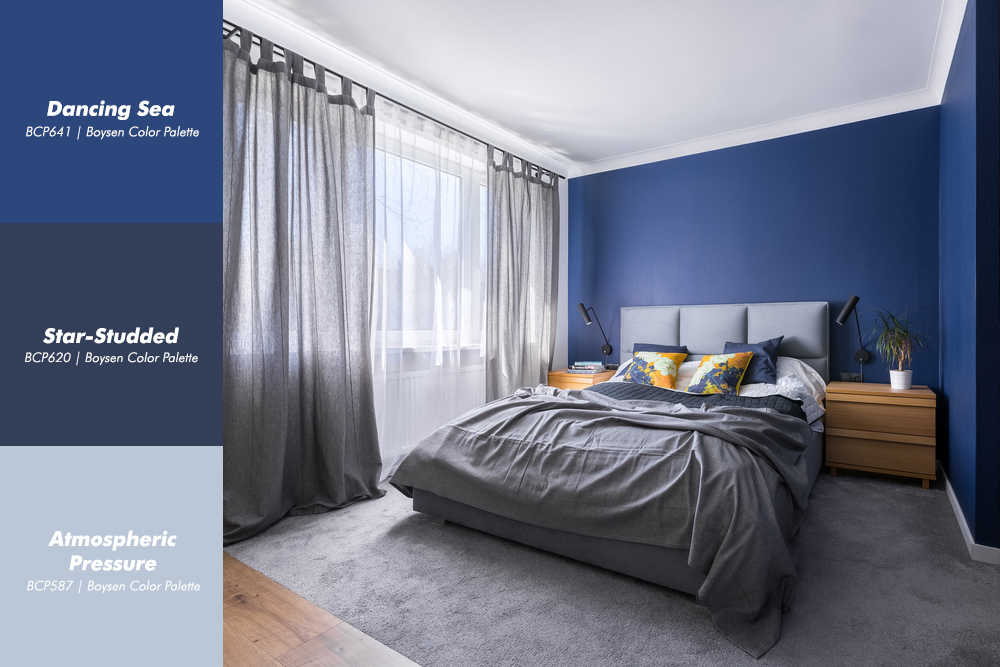 Green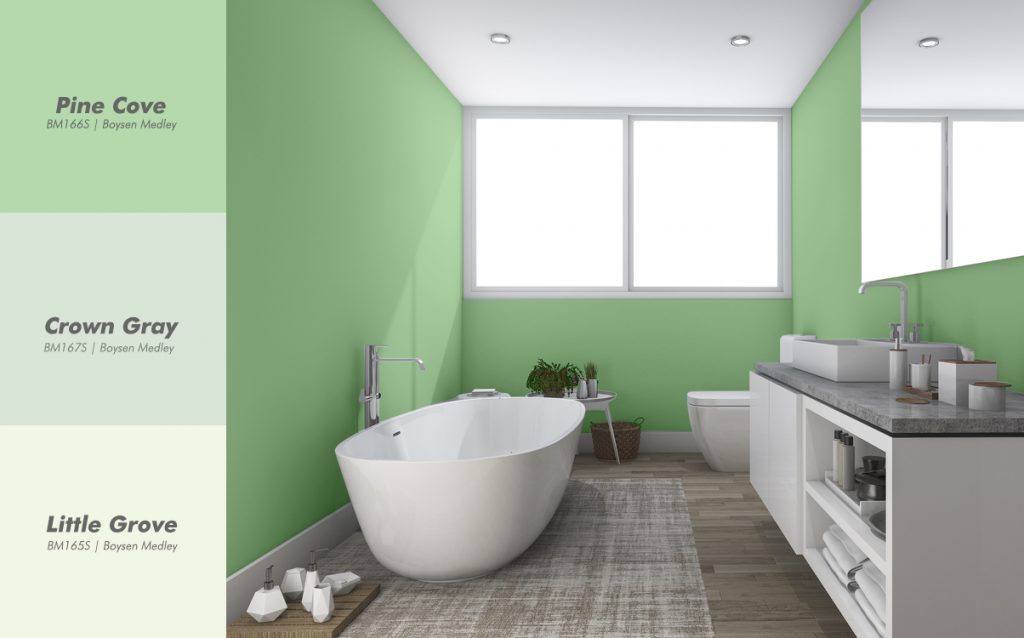 Purple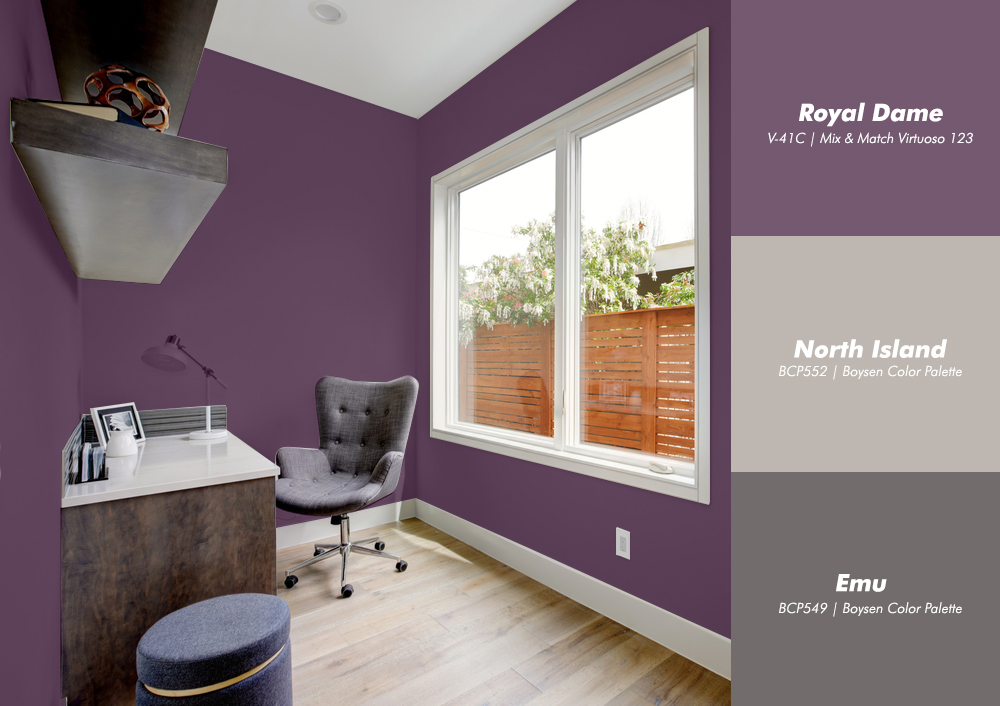 Warm Colors for Active Rooms
Warm colors inject zest and vitality into any room. This is why it's perfect for active rooms like the living room, the dining room, or the kitchen. These living spaces are the heart of every home as people gather in these rooms to enjoy each other's company.
The pro-tip here is to note that warm colors are a good choice for big rooms. They can make a room feel more intimate and cozier. Beyond that, the idea behind using warm hues is to ultimately create a stimulating and illuminating atmosphere.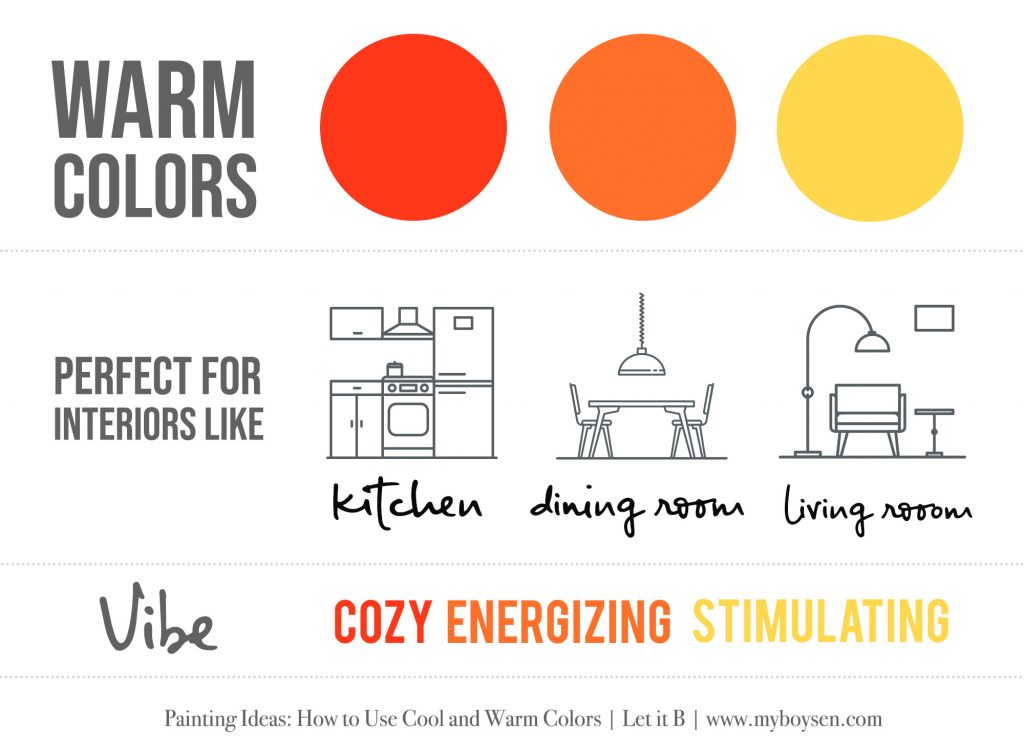 Like with cool colors, you can also have a dominant color and pair it with an accent color. There's no such thing as "too intense" when it comes to using warm colors, it just all boils down to how you pick the right shades of yellow, red, or orange. If it's really too much for you, you can always tone it down by adding neutral colors like white or black to the equation. Combined with neutrals, spaces with warm colors as the dominant color create a striking and balanced look.
Here, we curated a warm color palette that you can paint on the walls of your active rooms.
Yellow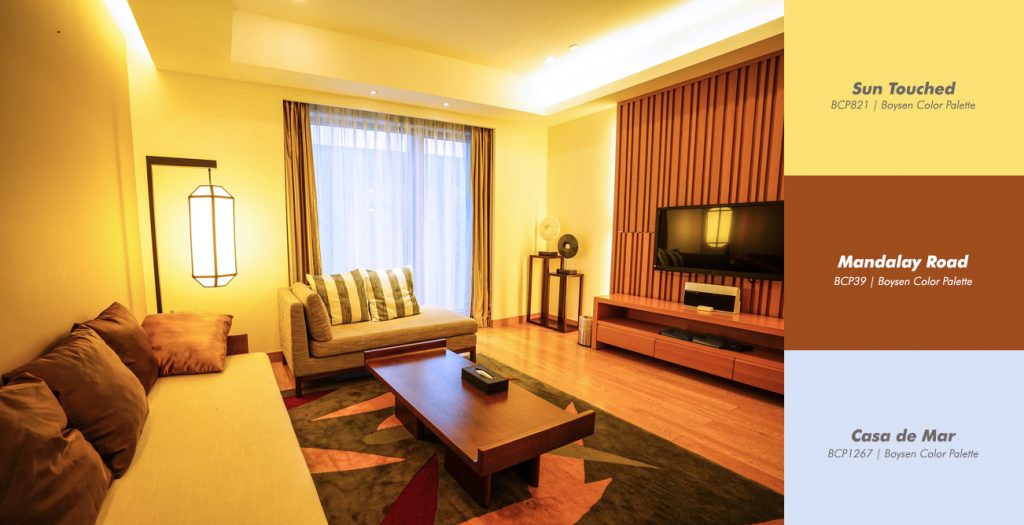 Red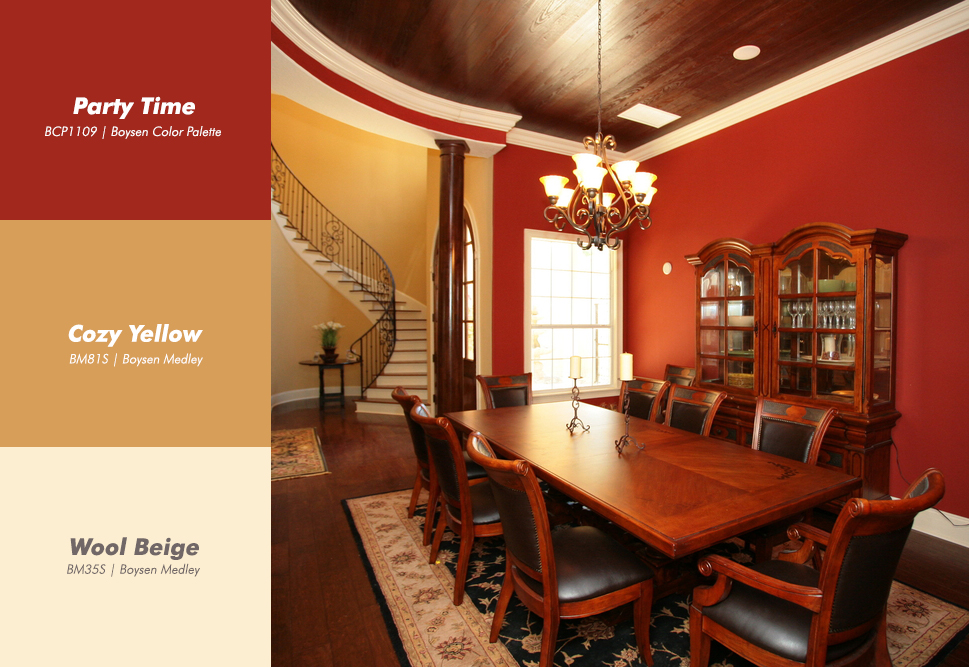 Orange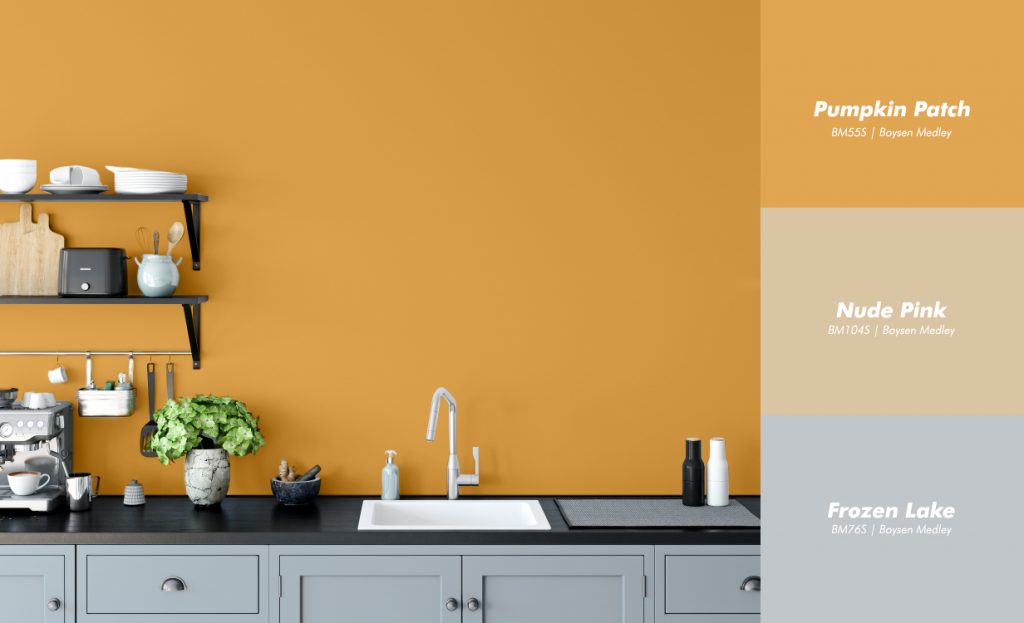 Get inspired with these painting ideas for warm and cool colors to create a harmonious living space. Learn some tips and tricks about how you can use multiple shades of colors effectively, follow this link.