Ready for an update? One of the easiest ways to uplift your home and make it feel refreshed is with paint. If you're looking for small to medium-sized paint projects to embark on (no painting of facades here), we've got what you need. Here are ideas with accompanying Boysen tutorials.
1. Gate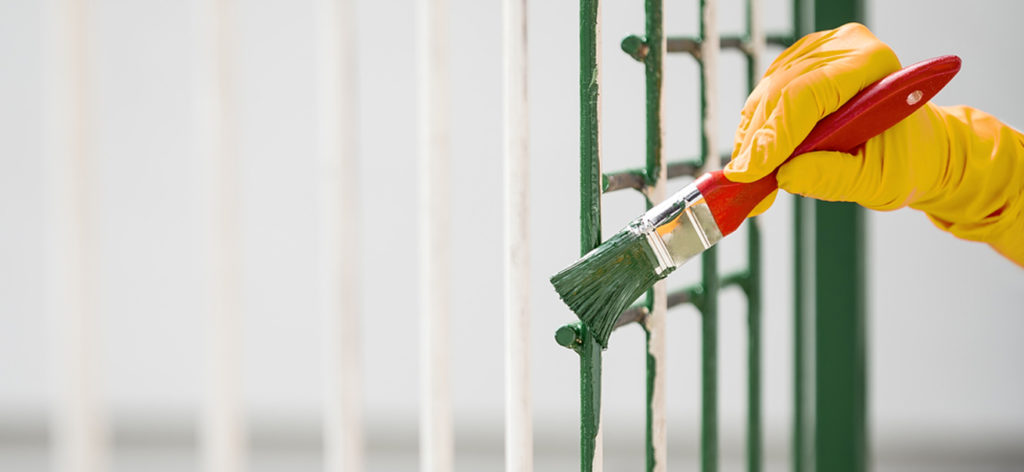 Make a good first impression! The first thing people see when they walk or drive past your house is your gate. A rusty gate with peeling paint does not do your home any favors. Shed off that shabby look! Impress yourself, your delivery rider, and anyone else who comes to your home with a freshly painted gate.
If you're well prepared—you've read up on what to do and have the necessary tools and paint products ready—it's a project you can start and finish in one weekend.
2. Ceiling
Even though ceilings are, quite obviously, a low-touch surface, the paint can still get dirty and look worn out over time. Look up and see if it needs a fresh coat of paint.
While you're thinking about repainting your ceiling, here's something you may not have thought of doing: painting it with a different color. Ceilings are usually coated in plain white paint with a matte finish—and there's nothing wrong with that! But, painting it something else can definitely bring interest to a space. You would be surprised how much of an impact a splash of color on your ceiling can bring to a room.
3. Accent Wall
Accent walls are not only a great talking point, but they're also a quick way to give your space an update. Intimidated at the thought? This quick guide to choosing which wall in your home would make a good accent wall should help.
You've got a few options if you do decide to have one too. The entirety of one wall in a room is a good option for painting newbies as it doesn't require a more experienced hand. The arched accent wall is a chic and modern option. For those artistically inclined, you can also create an accent wall with designs and murals.
4. Window Frame and Trim
Get an energy boost whenever you look out your window and paint your frames and trims. Again, you can go with the usual colors but there's always the option of getting more creative with it.
If you're already considering it, here are some key tips to remember. Start with window frames and trims from top to bottom followed by window sashes and sills. Keep the window open upon drying to prevent the window from sticking. The tutorial we have for you also covers both metal and wood window frames and trims.
5. Wooden Floor
You walk all over them. It's time you give your floors some TLC. Wooden floors have a beautiful warm and cozy feel to them—you get less of this when they're dull and scratched up from age though. You have a few options for your interior wooden floors. You can keep a natural look with a wood stain or apply a coat of paint on it for color.
Now, there's work to be done. Get painting!
Got questions? Feel free to reach out to the Boysen Technical Department at ask@myboysen.com. You can also call (02) 8363-9738 local 413 to 418 during office hours for a one-on-one consultation.