We've got a video tutorial on how to make grunge-style walls using cling wrap. So to those who love the grunge music genre, fashion and interiors, this is for you!
History of Grunge
The grunge interior style started in France in the early 19th century when the aristocrats wanted a getaway place in the country when they tired of city life. Since skilled craftsmen and artisans, luxurious home accessories, and expensive building materials were not available in the provinces, homes were built with practical considerations in mind. However, these homes still looked sumptuous. 'Scaling down' is a relative term after all, and any result is dependent on the reference point.
When the grunge music genre (a mix of hardcore punk and heavy metal) became popular in the 80s, followers also emulated the looks of the bands. Oversized, androgynous outfits, chains, biker jackets, combat boots, unkempt hair—these are just some of the things that describe grunge fashion. It is back, by the way, with a few tweaks to update the look to 2021. What hasn't changed is the distressed details, layering, loose and baggy styles, chunky chains, black and more black. Basically its understanding the body's proportions and de-emphasizing that. Think Billie Eilish.
4 Features of the Grunge Interior Style
In grunge interior styling, textures are important. Here are 4 tips to help you achieve the grunge look in your home for that laid-back style:
distressed surfaces
raw texture
natural materials
colors are usually white, grey, black, with moody blue and green as accents
Make a Distressed Accent Wall
That's the grunge-style wall that you see in the video (also in the feature image). Instead of making sure the finish is smooth and flawless, you usually use a brush, or in this case, cling-wrap, to make marks on your wall on purpose for that raw look. Here are videos using different materials/things:
Aside from a distressed feature wall, you can also install distressed flooring and use distressed fabric. As long as you are not distressed, that should be fine. Add industrial lighting made of metal or concrete.
Show the Materials in the Raw
View this post on Instagram
Don't polish or finish the wall material and just keep it as it is for that unadorned, raw look. The look of unfinished concrete above gives a lot of atmosphere to the space. This is not very appealing to Filipinos though. We prefer our homes to look tidy, polished, and makinis. I can imagine someone coming into a space like this and saying, "Ay, baka naubusan ng budget. But in fairness, maganda iyong sofa."
If you want a contemporary look similar to concrete, get to know our Konstrukt Lunar Series.
Use Natural Materials
View this post on Instagram
A favorite of this interior style is brick. The rough texture and the warm color of brick gives instant impact. Brick is not easy to install so don't attempt to do it yourself if you don't know how. However, you can do a faux brick wall but it won't look and feel the same as a real one.
For the #teamkahoy peeps, you can use wood to achieve that grunge look. Read this to give your wood some TLC.
Use the Colors of Grunge
Have a color palette of white, grey, and/or black. Earth colors and muted cool colors like blue and green would also look good in a grunge interior style. The moody blue and green colors below are trendy colors for 2021. Click on this link to read the post.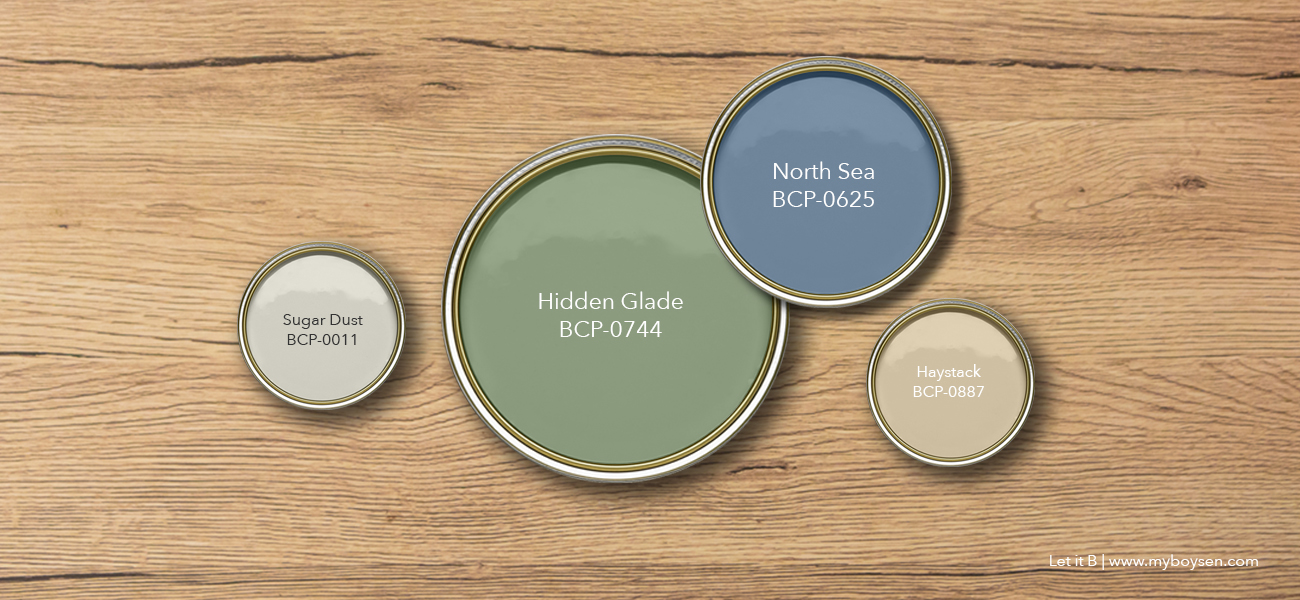 For interiors that are practical, relaxed, and modern, think about using the grunge style. It's raw, edgy, and different from the usual white Scandi or rustic interiors. For more design inspiration, follow this link.