As early as now, Pantone has its sights set on the near future—while simultaneously taking inspiration from the past. The color company has recently released the top colors we can expect to see early next year when the New York Fashion Week Spring/Summer collections roll around.
Leatrice Eiseman, Executive Director of the Pantone Color Institute, describes the palette of 10 colors as "a harmonious mix of familiar shades infused with a contemporary edge." As they're inspired by nostalgia, these hues feel familiar but with a modern twist.
Aside from familiarity, they also aim to give off a feeling of joy and comfort, says Pantone. So, if that's something that resonates with you, consider them for your home. We've taken just some of the colors' close equivalents to Boysen paints. Check them out.
BCP-0457 Heavenly Garden
as Pantone's Watercress
"Watercress, a refreshing peppery green with a sprightly presence."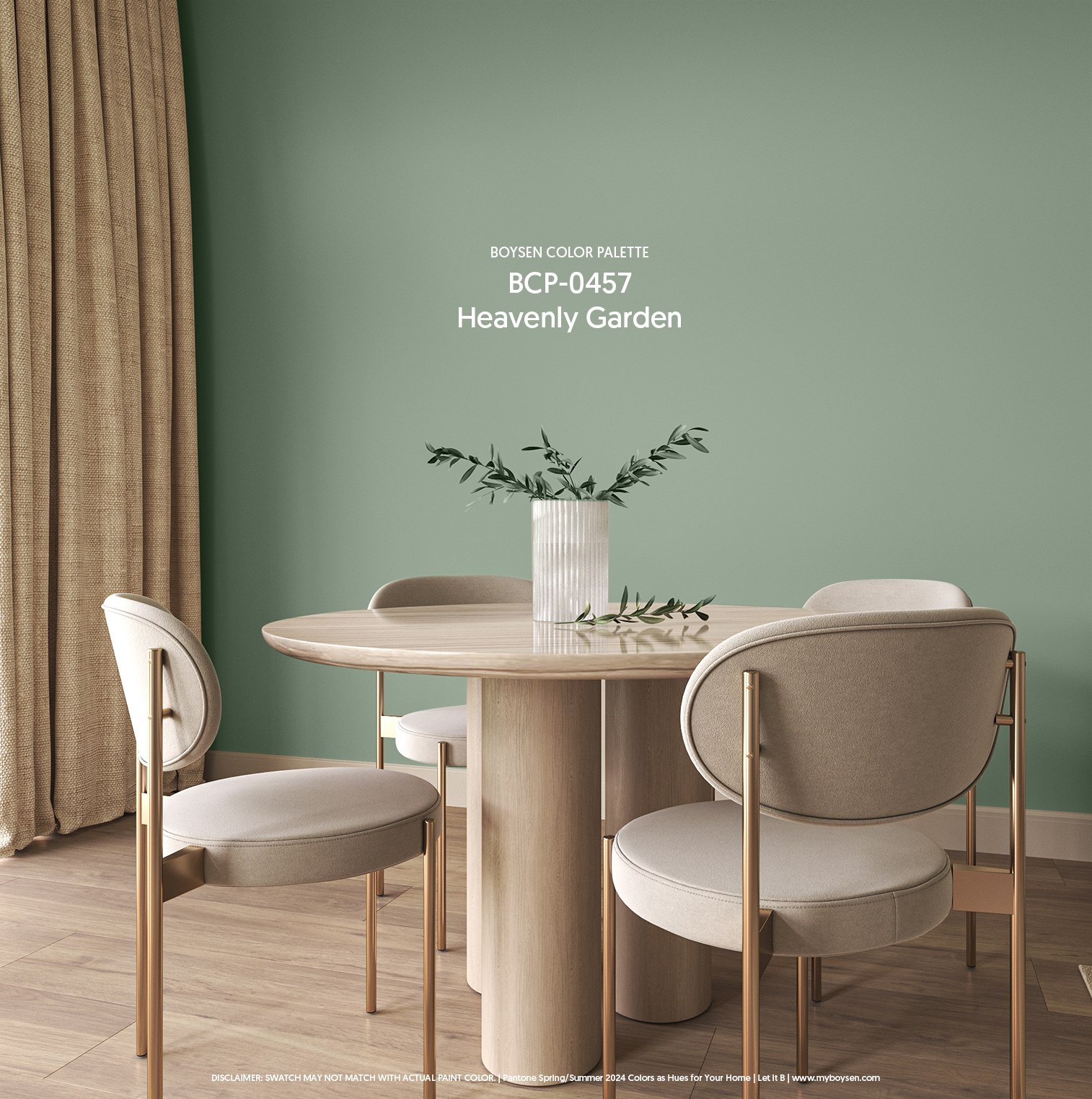 As the need to care for and protect our environment grows ever more urgent, we are reminded of how much comfort we get from being around greenery. As you think of ways you can contribute to a greener planet (like choosing eco-friendly paints), consider painting your walls in a soothing green shade like Heavenly Garden.
BCP-1080 Cherished One
as Pantone's Desert Flower
"Desert Flower is a warm and engaging pink whose blooms thrive under the sun."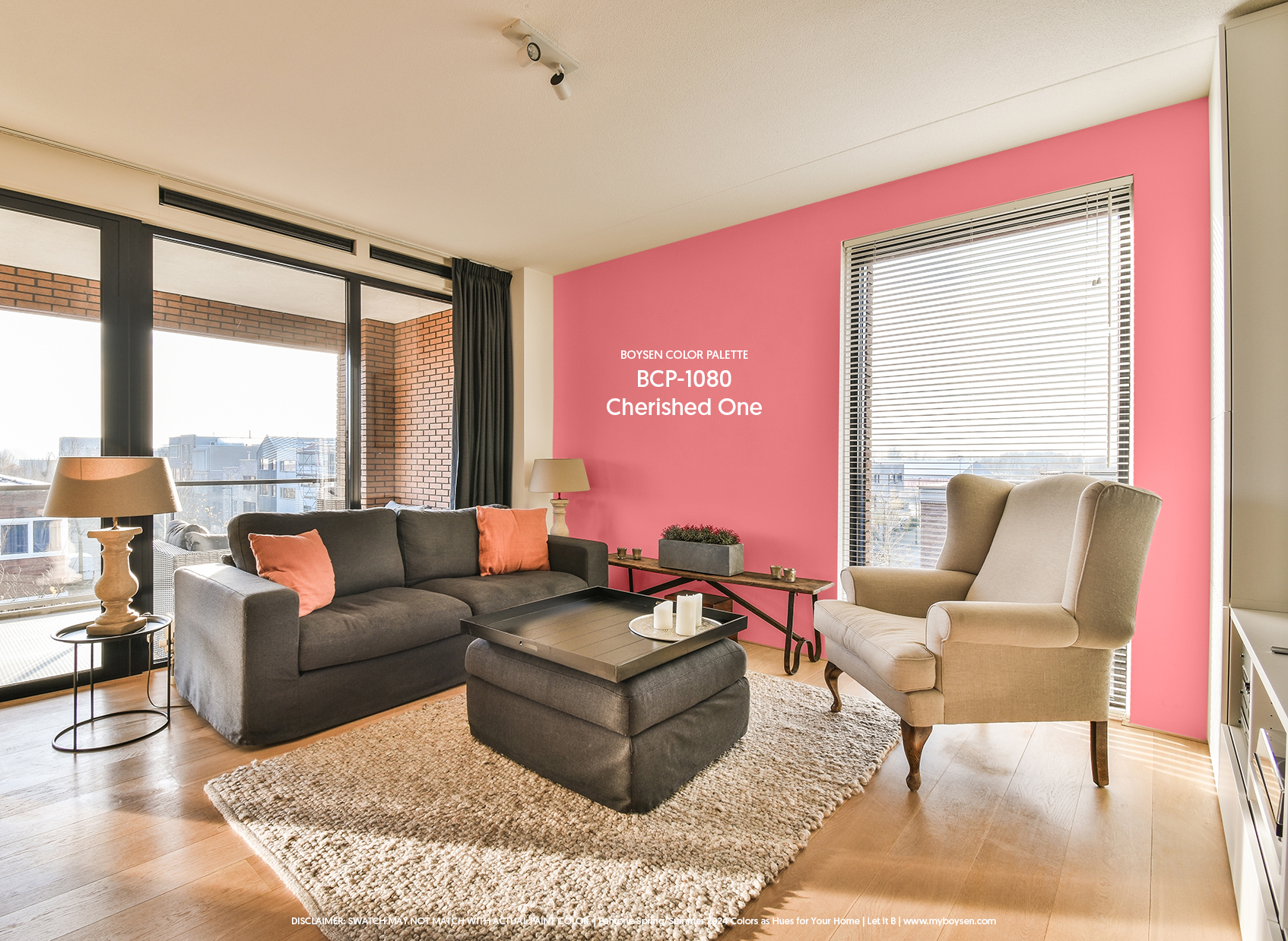 If Millennial Pink feels like a tired shade already, Pantone breathes life back to the still relevant and trendy color by choosing a peachier version of the hue. Get it as paint for your home with Cherished One. It makes a fantastic accent color for spaces in the home that need a little pick-me-up.
BCP-0604 Blue Skies Today
as Pantone's Chambray Blue
"Chambray Blue, a brightened denim blue infused with an easy vitality."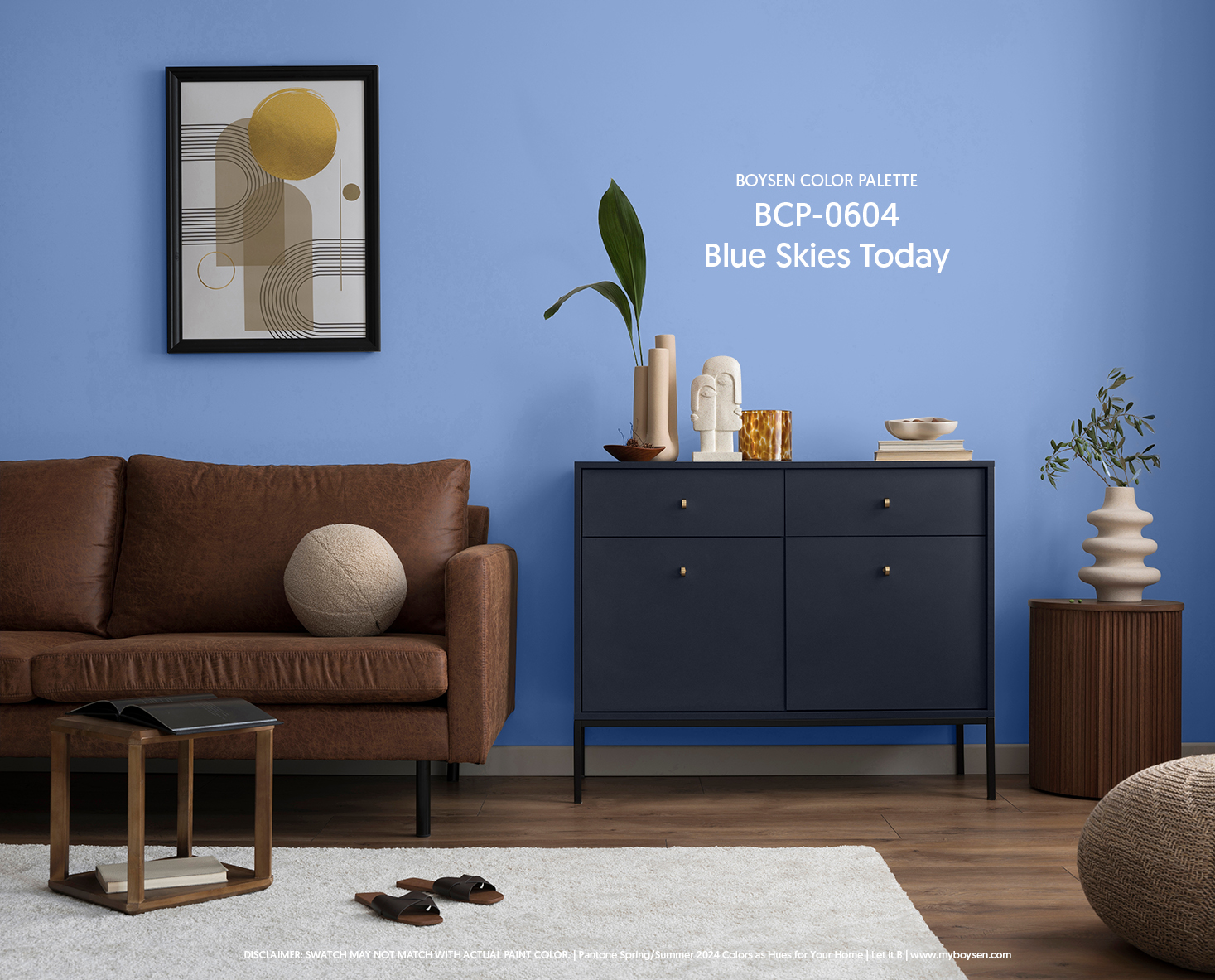 You might have already been seeing this shade of powder blue, or something similar to it, gaining popularity in everything from fashion to home items. A change of color on your walls may be enough to take your room from outdated to stylish.
BCP-1233 Plum Cake
as Pantone's Pastel Lilac
"A soft and powdery lavender hue, Pastel Lilac is suggestive of a sweet aroma."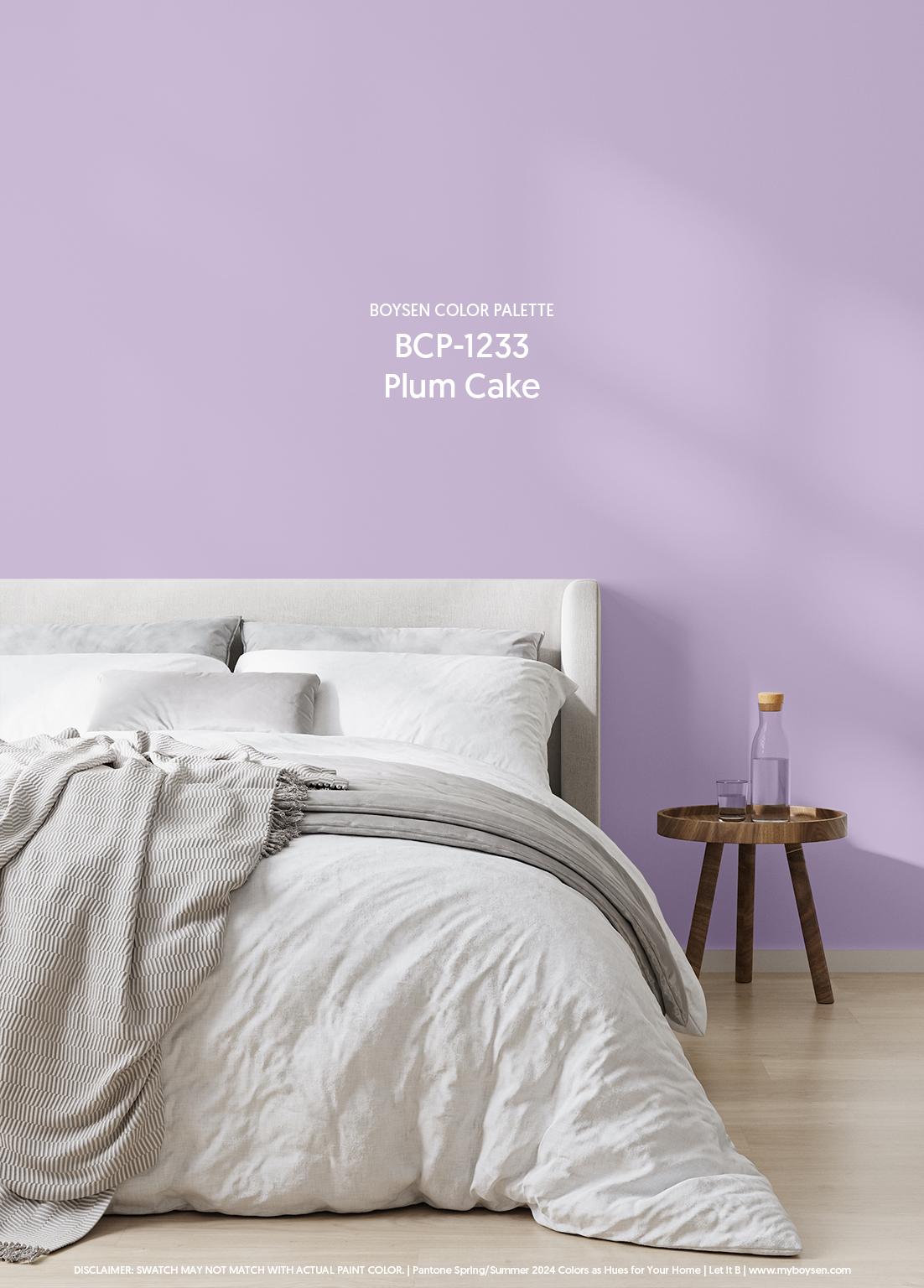 A whiff of lavender is thought to give calming and stress-relieving benefits. It's why a lot of bedtime products come in this scent. This soothing hue is considered to be a good color for bedrooms but you can paint it in whatever room of the house you want, of course.
BCT20-7433S Tokyo by Night
As Pantone's Marlin
"Marlin, an aquatic blue native to tropical and temperate waters."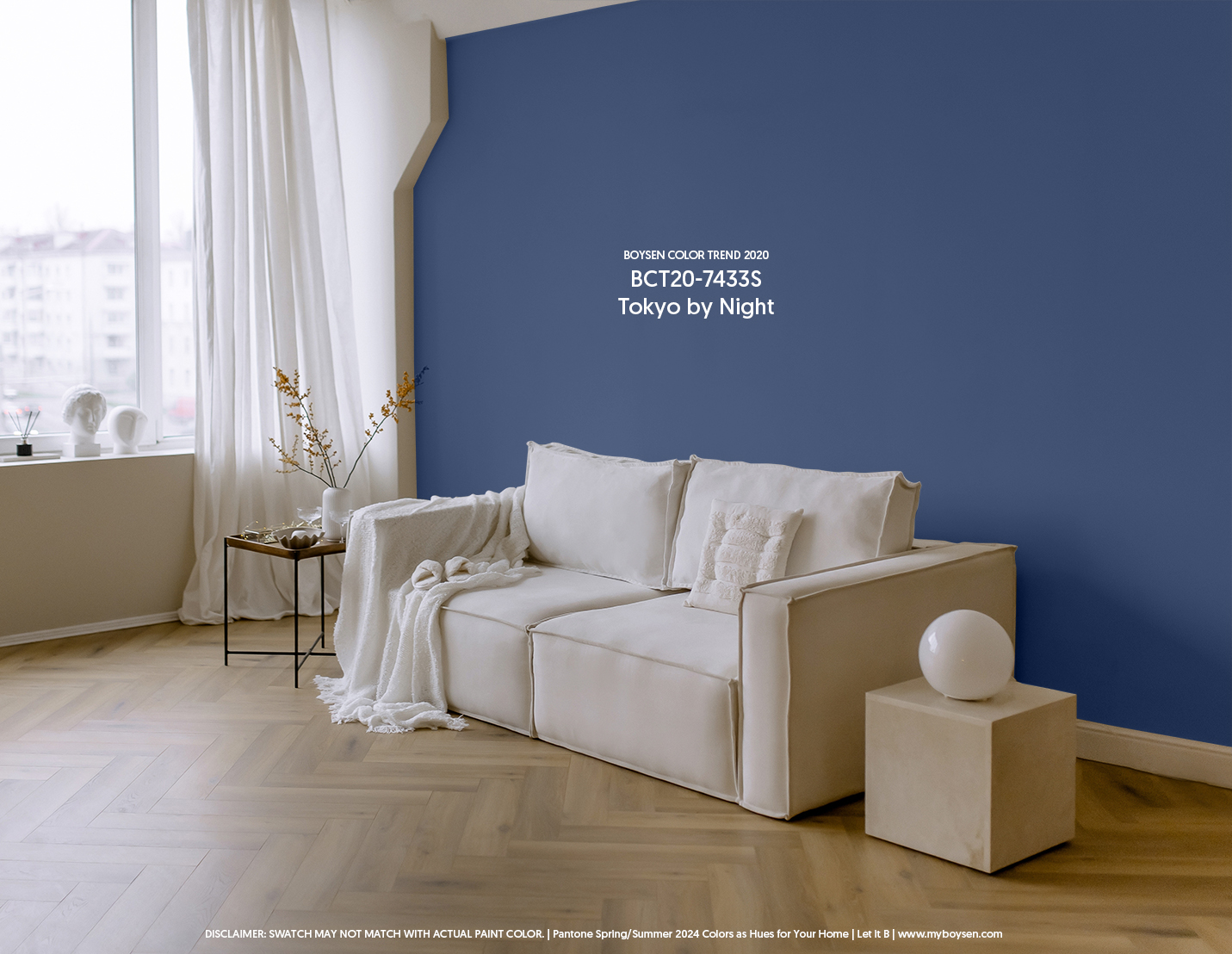 If you're looking for something a little darker, Tokyo by Night is a pretty color to go for. It's a deeper shade of blue that's far from gloomy and somber. Pantone did say they chose joyful colors for this collection and this one's no exception.
BCP-0959 Essentially Bright
as Pantone's Lemon Drop
"Sugar coated Lemon Drop is filled with zest."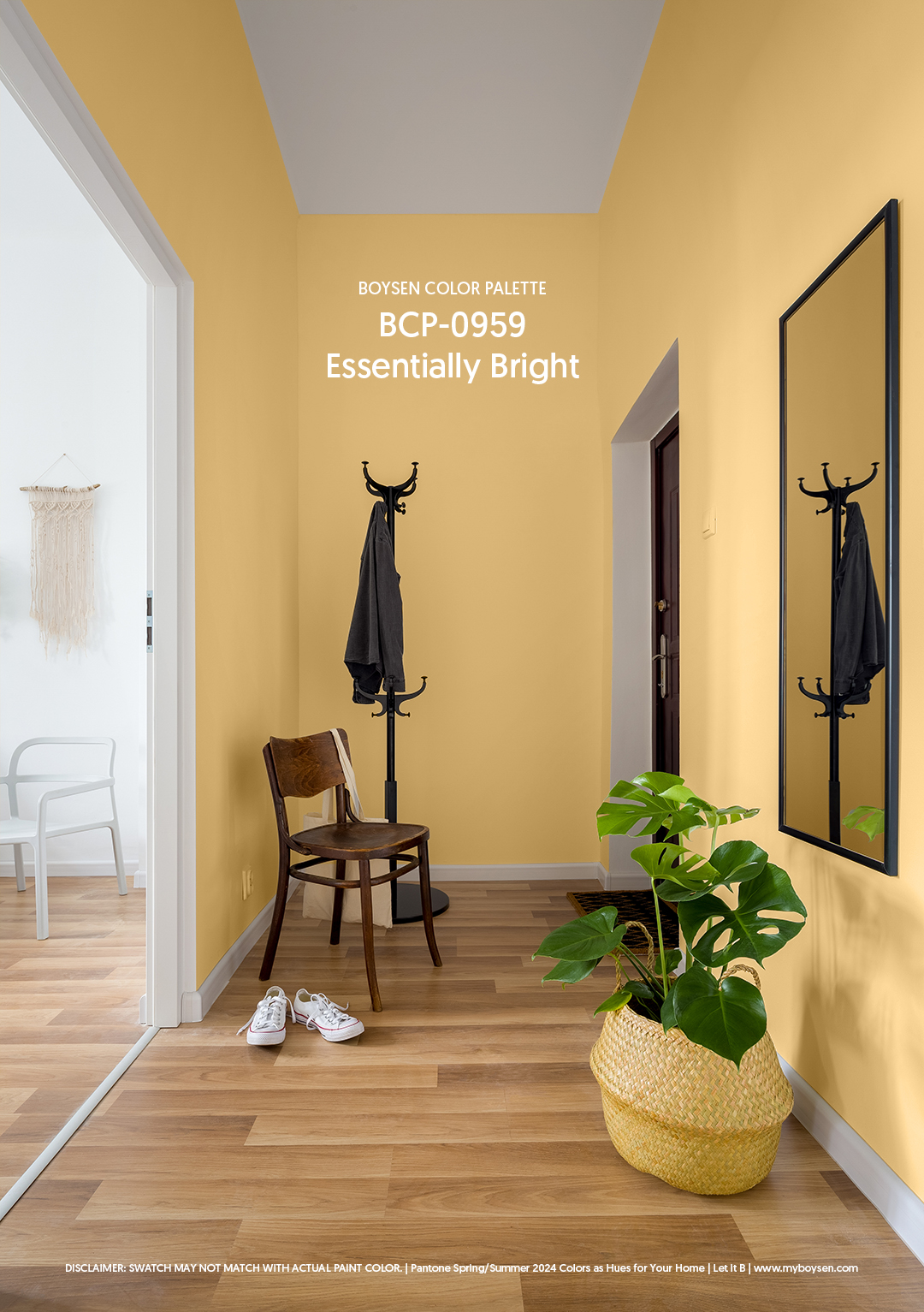 Sweeten up your space with a bit of yellow. If a room needs a little brightening, a splash of this delectable hue can uplift it. For small spaces like hallways, yellow can also give the illusion of a bigger space that is more welcoming and expansive.
Getting These Colors as Paint
All the colors featured in this blog post can be mixed at Boysen Mix & Match stations. Simply take note of the code and name of your chosen paint color and bring it to a Mix and Match. Capable staff can have it machine-mixed and ready for you in minutes.
Boysen Mix & Match stations are found in major home depots, hardware stores, and paint stores. Find a list of locations of stations here.
If you liked this blog post, subscribe to the Let It B newsletter! We'll send you a short and sweet email every week about paint, colors, and home interiors.