Priorities shift when you've got a family. You're not just thinking about yourself anymore but also the other people in your home. For safe and reliable paint products for your household, consider these from Boysen:
1. Boysen Healthy Home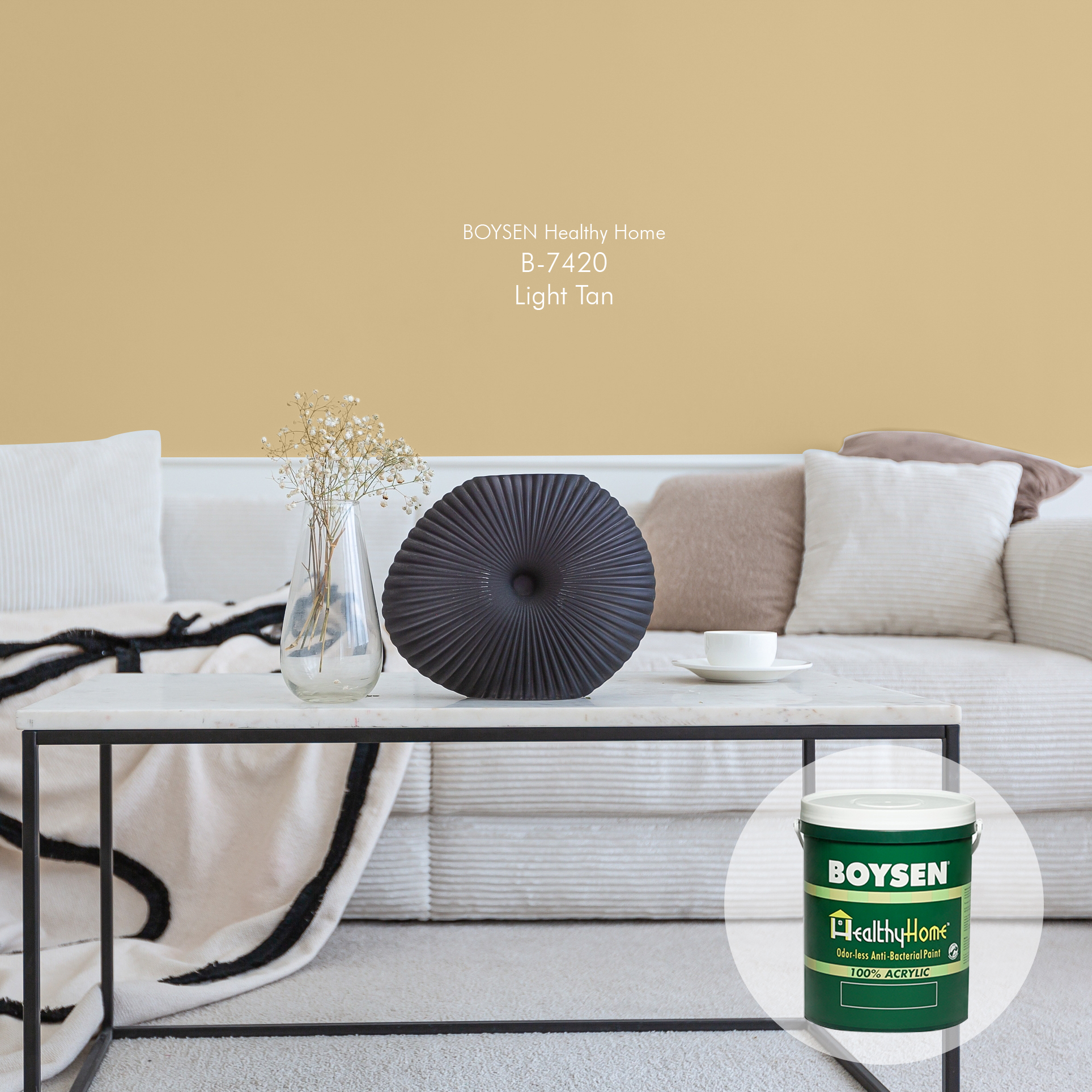 As much as possible, we want to minimize the hazards our loved ones are exposed to, especially if when there are kids and elderly at home. Enter Boysen Healthy Home. You won't have to worry about repainting room walls when the product you're using is odor-less and antibacterial.
With Boysen Healthy Home, that strong chemical paint smell won't be an issue. Usual activities can go uninterrupted as it is very low in odor, low-VOC, and lead-free. You don't have to spend days waiting for the smell of paint to leave a room! It's also antibacterial so your walls get an extra defense against common household disease-causing bacteria like E. coli and salmonella. Plus, it's resistant to mold and fungi.
2. Boysen Bug Off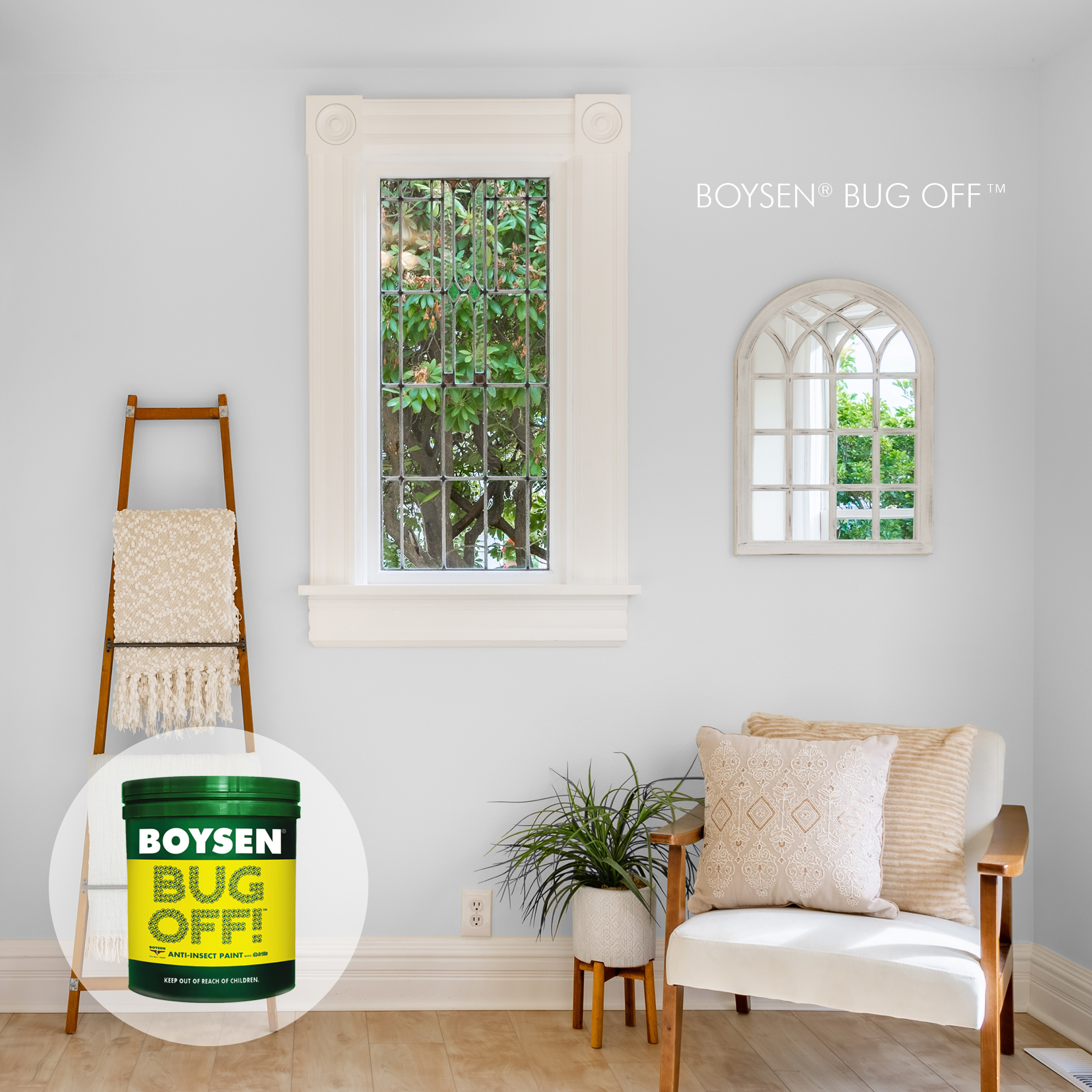 Dengue isn't confined to the rainy season anymore. It's a year-round problem in the Philippines. Protect your family from mosquitoes. Boysen Bug Off is an anti-insect paint that's proven to kill disease-causing insects like mosquitoes, houseflies, ants, and cockroaches.
When an insect lands on a Boysen Bug Off painted surface, the microscopic crystals set in the paint layer start to attack its nervous system. After a short time, depending on the size of the insect and how long it stays on the surface, it drops dead.
Is it safe? Absolutely. Boysen Bug Off is formulated with only low amounts of pyrethroids (the anti-insect compound in the paint). It's enough to kill insects but harmless to other members of the household.
3. Virtuoso Silk Touch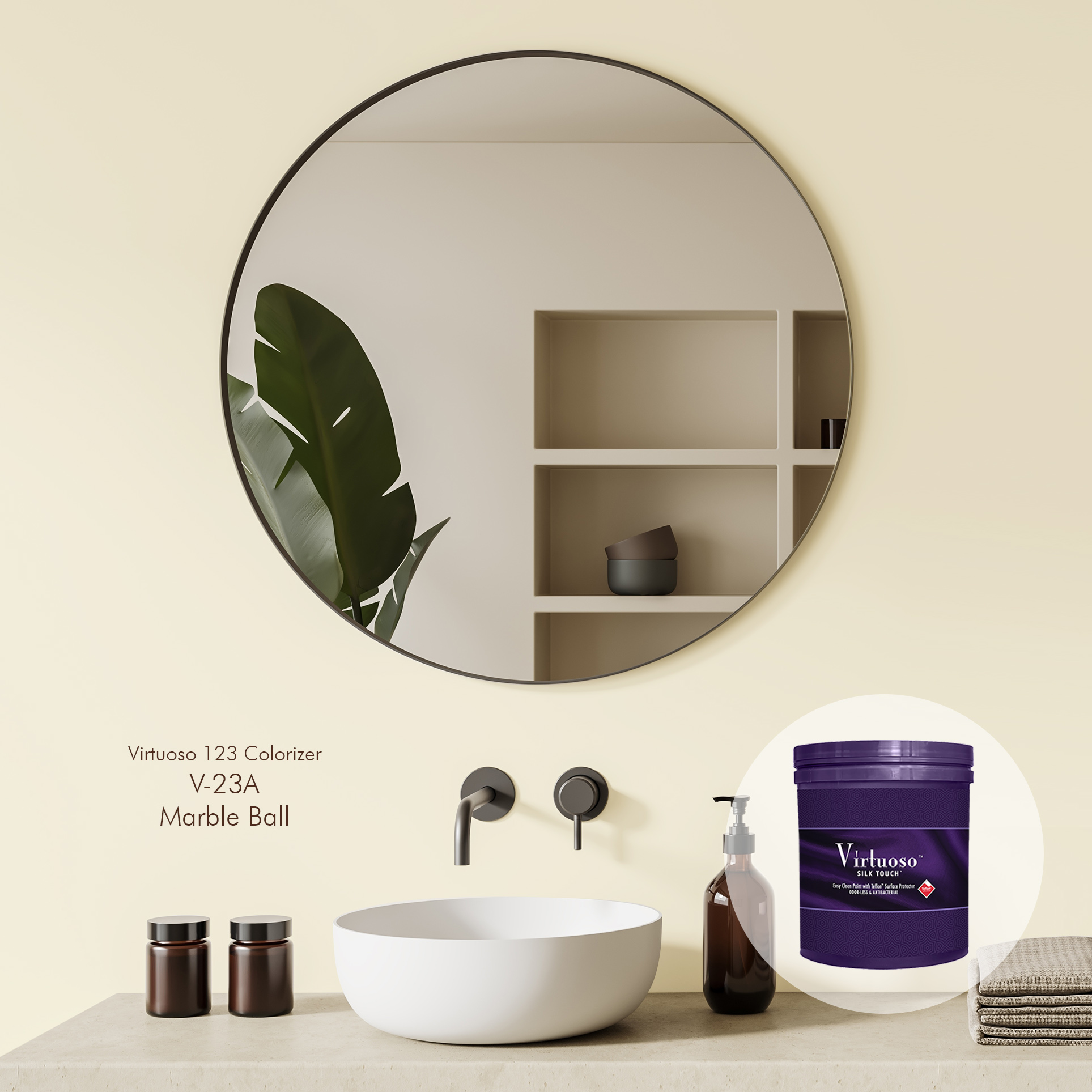 Life with kids at home can get messy, which is why you need walls that can keep up. In addition to its luxurious matte finish, Virtuoso Silk Touch is an easy-clean paint. It's manufactured to have a surface protector so oil and dirt do not easily stick to it. And, if it does get dirty, simply wipe it clean.
It doesn't end there. Like Healthy Home, it's also antibacterial so it's able to provide protection against E. Coli, salmonella, mildew, and fungus. On top of all this, it's low-odor, low-VOC, and lead-free. Perfect.
4. Boysen Permacoat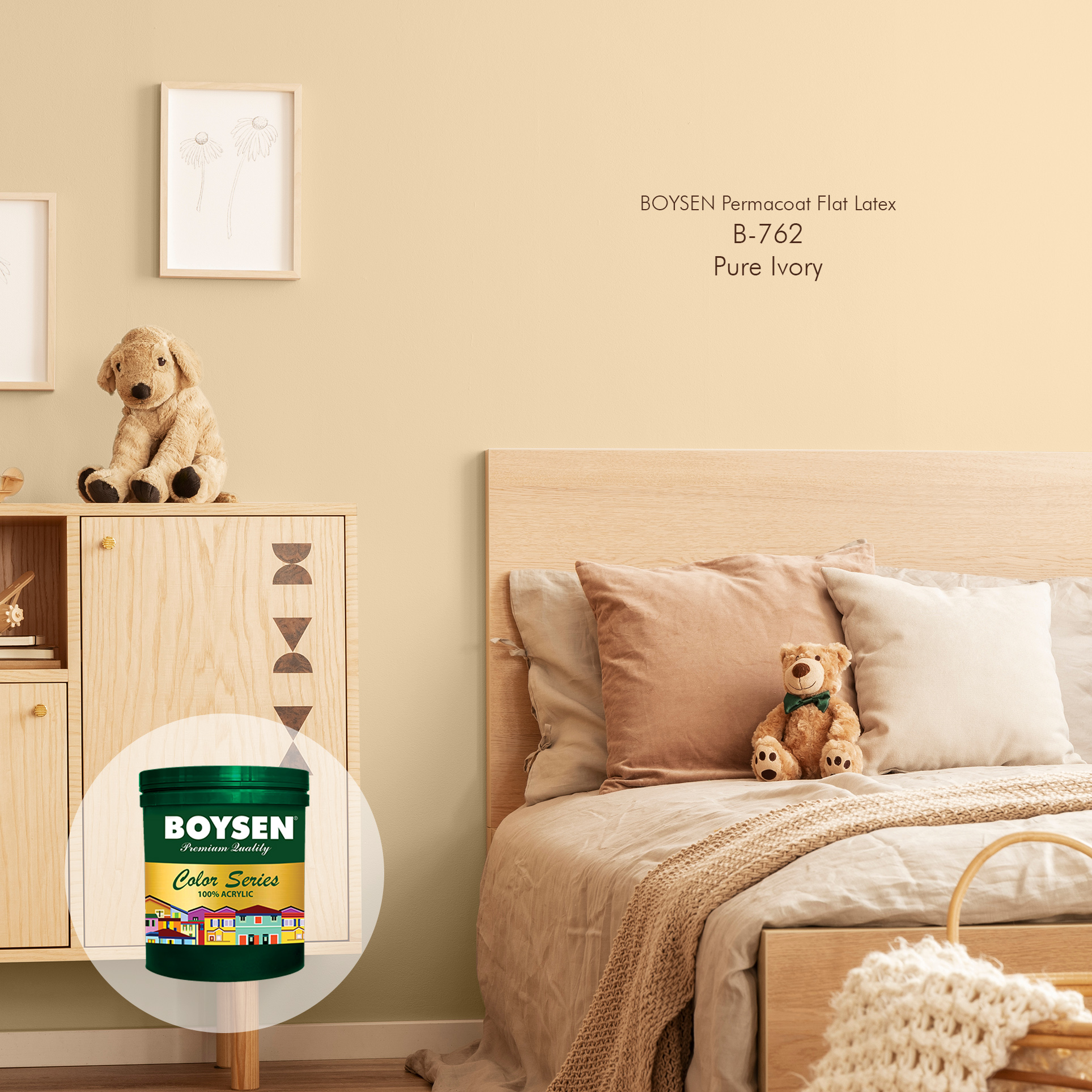 Children will want color on their bedroom walls. Make the kids happy and give in. For color selection, nothing beats Boysen Permacoat. With Boysen Pemacoat you get more than 1,000 paint colors to choose from via the Boysen Mix and Match stations (list of locations here). It also has a wide selection of readily available colors—over 35 for semi-gloss finish and over 50 for flat finish.
It's also 100% acrylic paint. This makes it outstandingly durable, excellent at hiding imperfections and flaws, and dirt pick-up resistant. You can opt to choose it in a semi-gloss finish to make your walls easier to clean too.
5. Boysen Eco Primer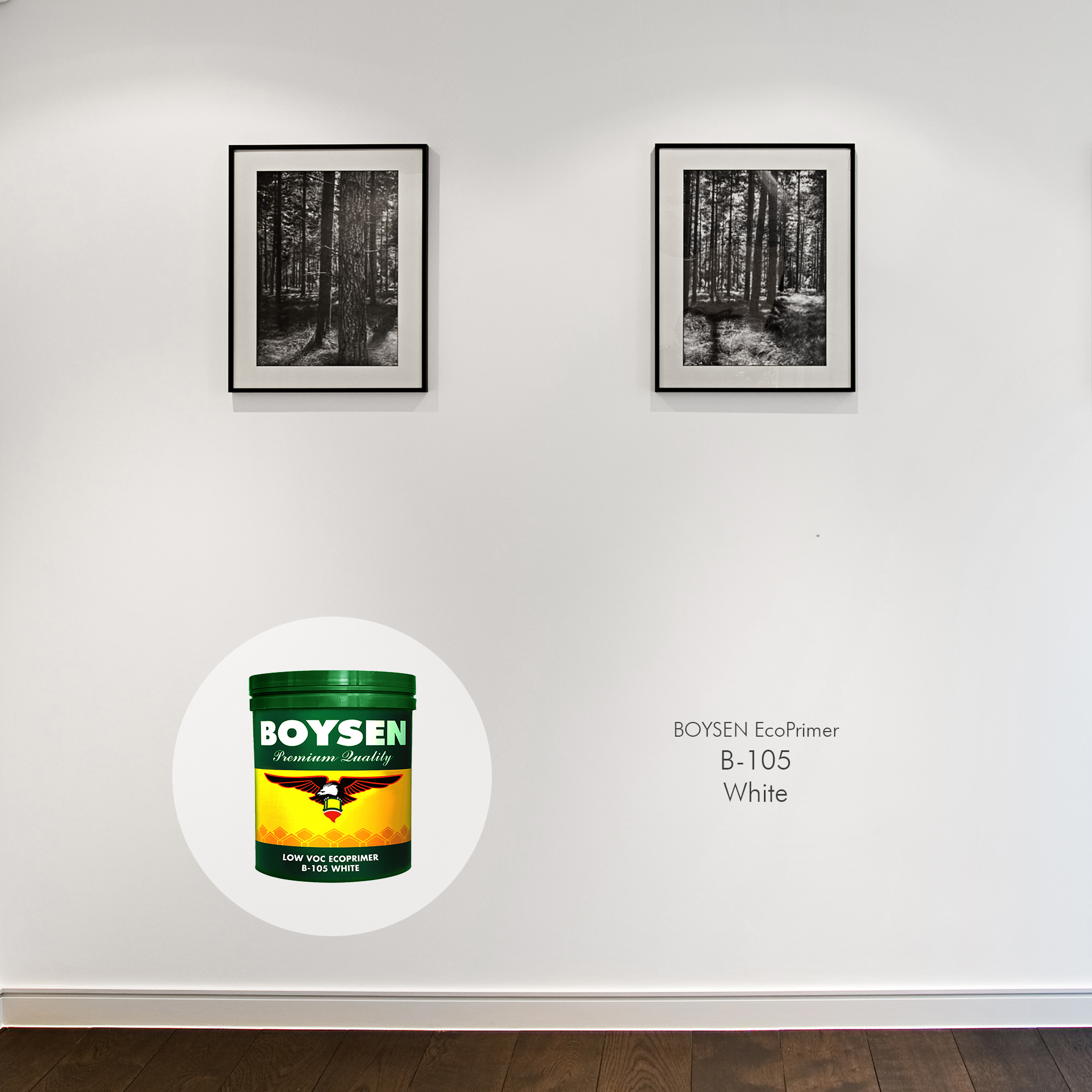 Here's a primer to go with your topcoat of choice: Boysen EcoPrimer. You're going to need a primer if you're painting on a bare concrete surface. Likely this means that you're either working on walls that have never been painted or you see areas of your already painted wall where the concrete is exposed.
Why go for Boysen EcoPrimer for your home? As a primer, it has superb sealing properties which prevent paint problems like color fading, efflorescence, chalking, and peeling. And, of course, it's certified safe for its little to no lead and VOC content and, just like the topcoats mentioned above, it's also low-odor!
Got questions? Our technical team will be happy to help! Send an email to ask@myboysen.com or call (02) 8363-9738 local 413 to 418 during office hours for a one-on-one consultation.