There are quite a few ways to get your hands on a paint color that you're after. There's checking if it's readily available in stores. Then, there's getting it mixed at a Boysen Mix & Match station. And, there's also using Boysen tinting colors!
Boysen tinting colors, also called colorants, allow you to mix your own paint colors. All you need is a container of white paint of the product of your choice and its corresponding Boysen tinting colors.
Boysen's tinting colors come in 1/4-liter pots and in several hues. You don't have to use just one colorant at a time either. Mixing two or more in one container of paint creates even more color options. Just keep in mind the 1:16 maximum ratio of Boysen colorant to Boysen paint. That's 250 mL of colorant per 1 gallon of paint.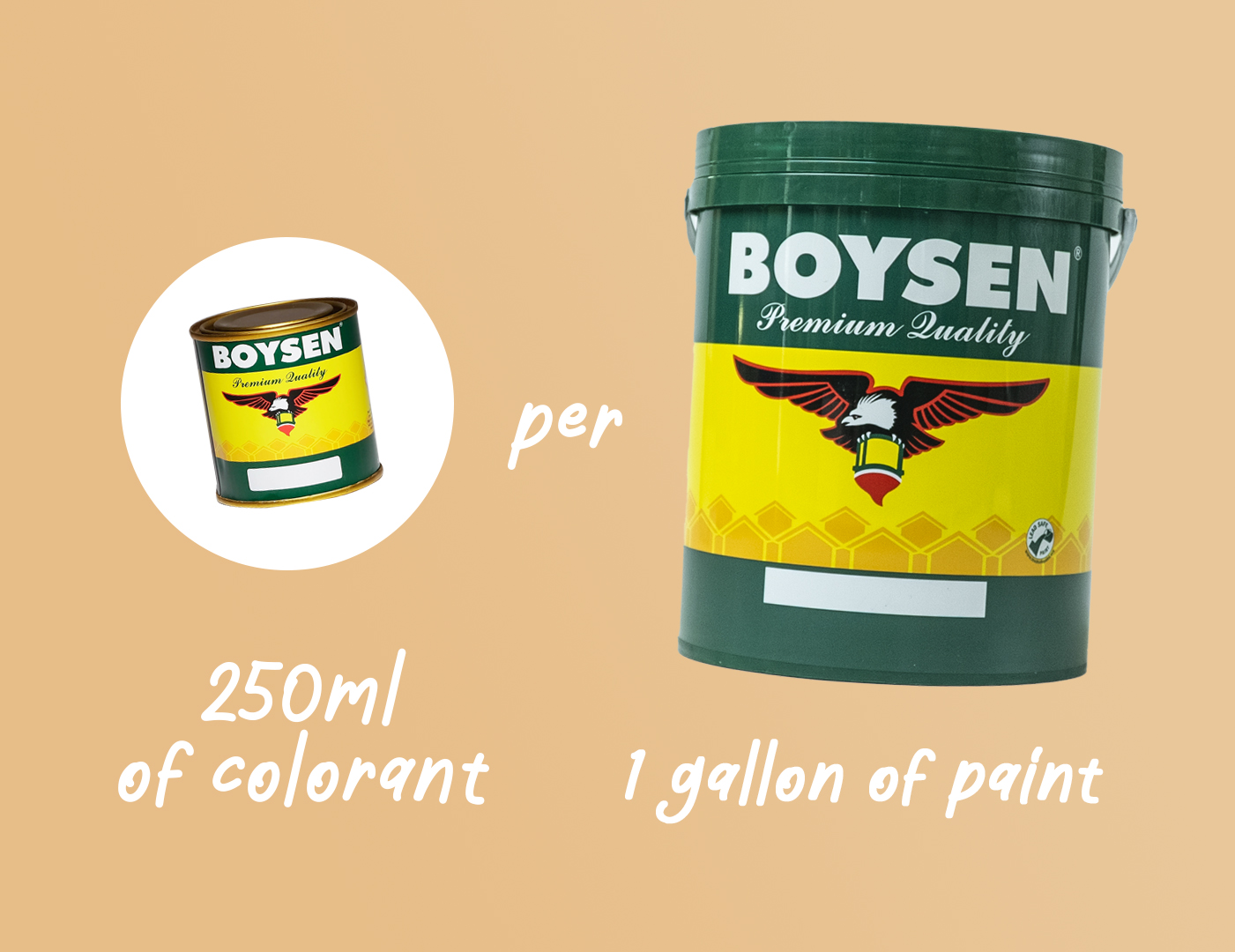 But, what exactly are your color options? It can be confusing if you're just starting out. No need to worry though. This is where the Boysen App comes in handy!
On the Boysen App is a tool called Mix Your Colors. From there, you can either go to Mixing or Library. Both aim to lessen trial and error when you're trying to mix paint colors using colorants.
Digitally Mix Colors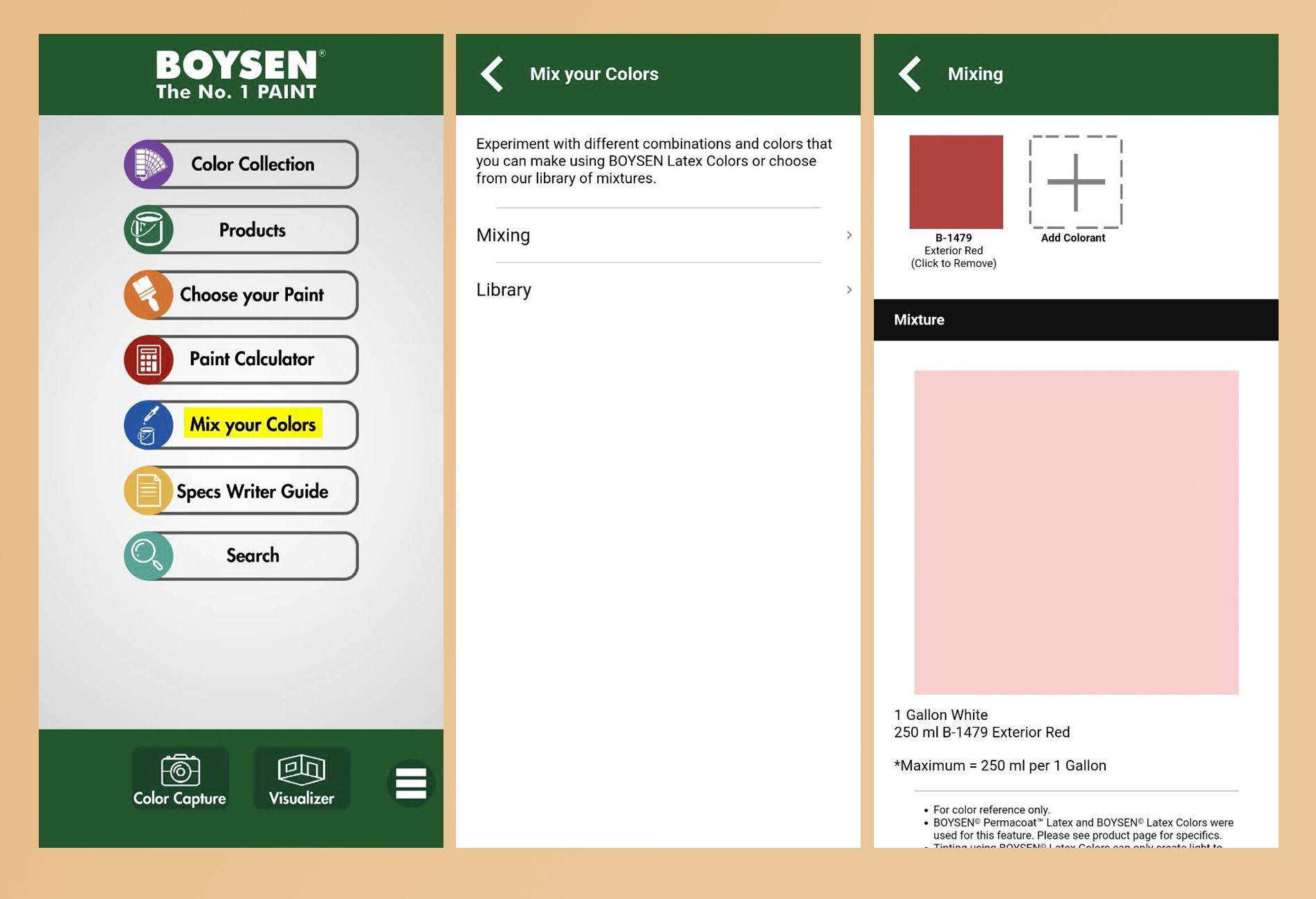 There's no need to guess what you're going to get. Mixing lets you experiment with different combinations of colorants before you actually try it out for real. This way you already have a pretty good idea of how things will turn out.
You start off with a base of white paint, specifically 1 gallon of Boysen Permacoat Latex. Then you pick which color of Boysen Latex Colors colorant you want to add in. You can choose up to three. The app will also automatically adjust the amount of colorant depending on how many colorants you mix in—this is to keep within the 1:16 maximum ratio.
Get a Color's "Recipe"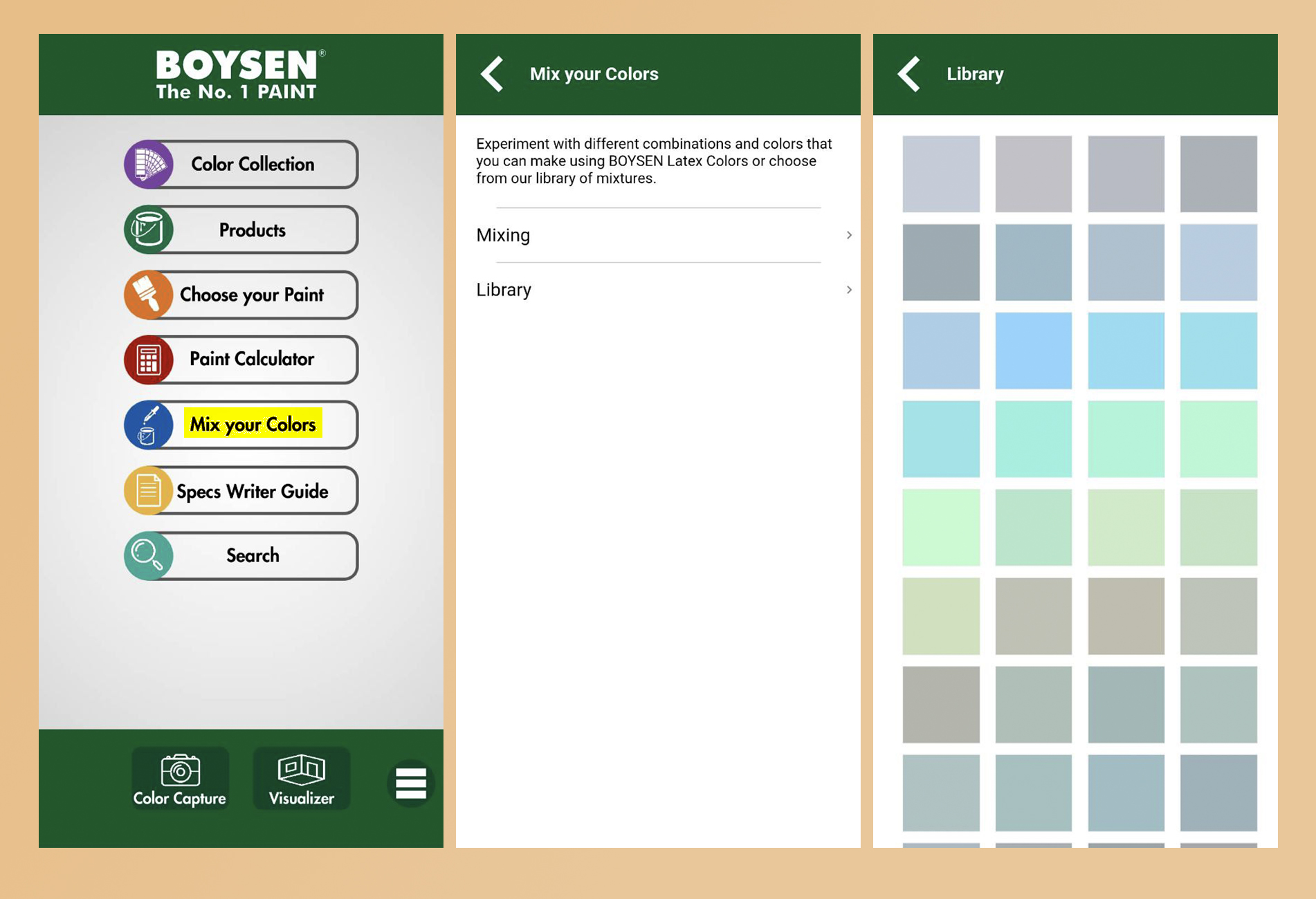 Library is a collection of pre-mixed paint colors using Boysen colorants. Pick one that suits you and it will show you which and how much of each colorant to mix so you can replicate the shade. It's sort of like a recipe book but for colors!
Similar to Mixing, the colors from this collection also have 1 gallon of Boysen Permacoat Latex in white as its base. It's useful to note that you won't find vibrant or dark colors in the collection. As there's only so much colorant you can add to the base paint, you'll only be able to achieve medium to pastel shades with tinting colors.
More to Find on the Boysen App!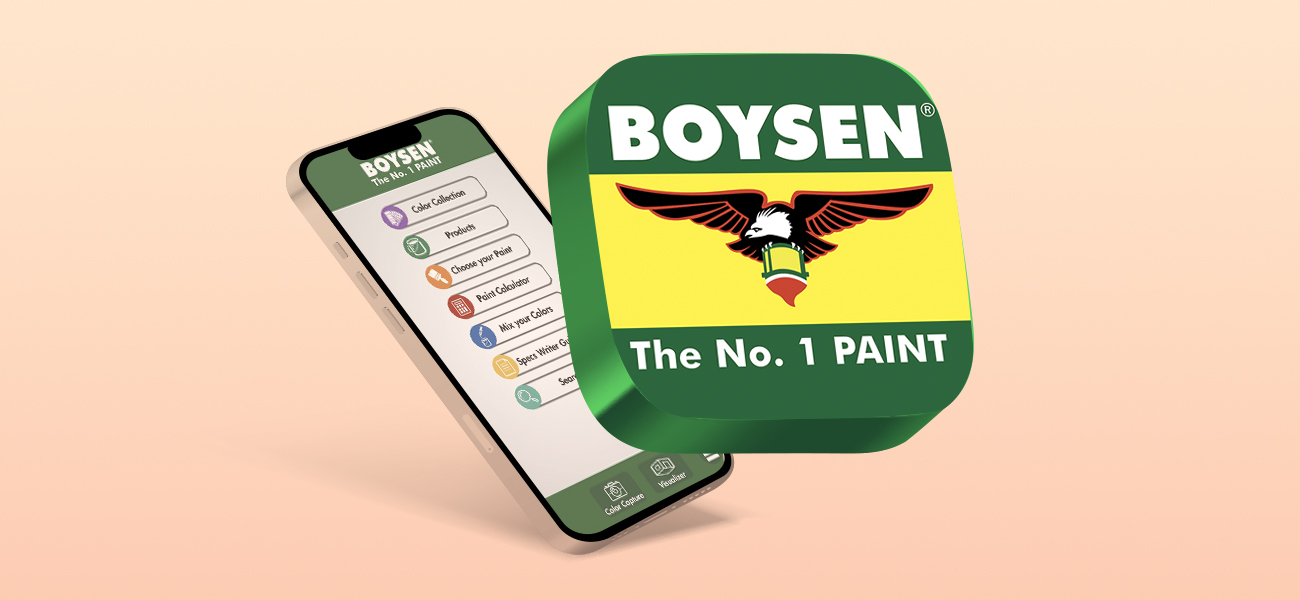 Aside from Mix Your Colors, there's even more to explore and love about the Boysen App. From giving recommendations on which paint product fits your particular project to having a paint calculator that estimates how much paint you'll need, the Boysen app is packed with useful tools and features.
If you're looking for more color options, you can also check out the Color Collection section of the app. There you'll find a selection of more than a thousand paint colors. Pick one you like and bring it to a Boysen Mix & Match station to have it mixed as paint.
Download the Boysen App for free via the Apple App Store for iOS users and the Google Play Store for Android users. Enjoy!
If you liked this blog post, consider subscribing to the Let It B newsletter. And, for questions and inquiries about Boysen Products, feel free to reach out to our technical team at ask@myboysen.com or call (02) 8363-9738 local 413 to 418 during office hours for a one-on-one consultation.