You might be creating a nursery or redecorating a bedroom for your toddler. Wherever you are in your parenting journey, a kid's bedroom that grows with your child is a gift that keeps giving—no repainting and redecorating for at least the next handful of years! That's a minus on costs, time, and hassle. Paint well today and worry less, moms and dads.
Repainting isn't the easiest of tasks so you want to make sure a room's paint and design lasts, and this may be especially true for children's bedrooms. A cute outer space room theme may be fine for a preschooler, but the same child may have outgrown the theme in just a few years. Here are tips on how to create a room for your child that will grow as he or she does:
1.  Pick a neutral palette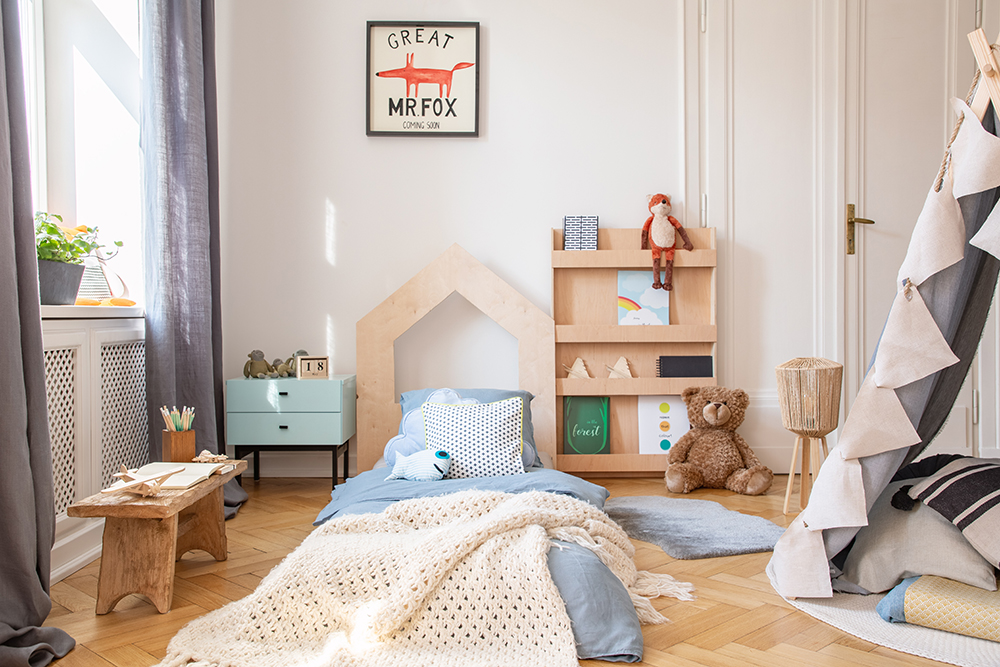 Baby blues and baby pinks fit a nursery but, as you can imagine, are outgrown fairly quickly.
Your child will go from infancy, toddlerhood, preschool years, school age, and the teen years before finally growing up into an adult. You want a kid's bedroom that's adaptable and flexible enough to accommodate several stages of your little one's childhood. For that, a neutral palette will work best. Consider shades in off-white, cream, light gray, or even pastel yellow and earth tones like tan.

Children find their own likes and dislikes as they grow older. And, as they settle into their interests, they may understandably want their personality reflected in their room as well. A neutral palette will be a safe bet and will be able to accommodate a wide range of colors, textures, and finishes, which is helpful when you and your child decide to change the room's furnishing and decoration.
2.  Bring in pops of color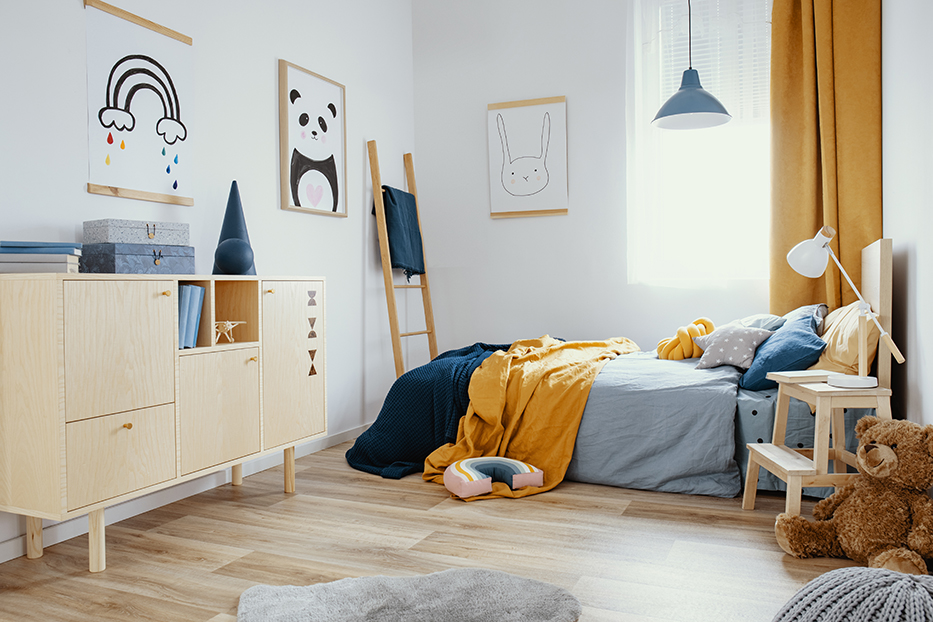 Even though you have a neutral wall, pops of color will keep things interesting and playful in a kid's bedroom. Choosing accent pieces in a monochromatic scheme – meaning in shades of one color, like yellow – can create a more uniform and calming look while a palette with more varying colors will bring in some fun and whimsy.
Achieve beautiful pops of colors through thoughtfully chosen pieces, like bedding, decoration, and wall art, in colors that go well together. Removable vinyl wall decals in different designs are also popular for children's bedrooms too. Mix and match all you want! You can even make it a collaboration project with you and your child.
You can also add color by painting a wall or a small section of your kid's bedroom – whether in a solid color or design is up to you. A small portion of the room should be less trouble to repaint so you can go for your child's current favorite color and repaint when a new favorite comes along. You can even do a chalkboard wall if you think it's something that your child will be able to enjoy for a long time.
3.  Go for safe and easy-to-clean paint that lasts
Now that you've decided on colors, it's time to buy the paint. Boysen Healthy Home, which dries to a durable satin finish, is ideal for homes with young children and elderly people. Aside from being odor-less and lead-safe, it's also formulated to be antibacterial which means it can protect surfaces from bacteria like E. coli and Salmonella, as well as molds and fungi. Here are some swatches of Boysen Healthy Home colors: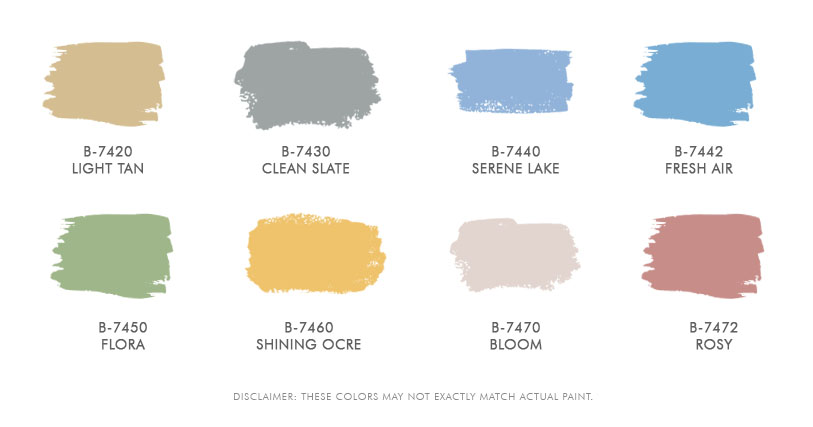 Another option is Virtuoso Silk Touch. Messes are unavoidable so choose paint that can hold up to your child's, ehem, chaotic creative process. Virtuoso Silk Touch paint, which dries to a matte finish, has Teflon technology (yes, the ones in kitchen pots and pans) that make it easy to wipe off common everyday stains. Oil and dirt don't easily stick to it either. Plus, it's antibacterial too. Here are some swatches of Virtuoso Silk Touch colors: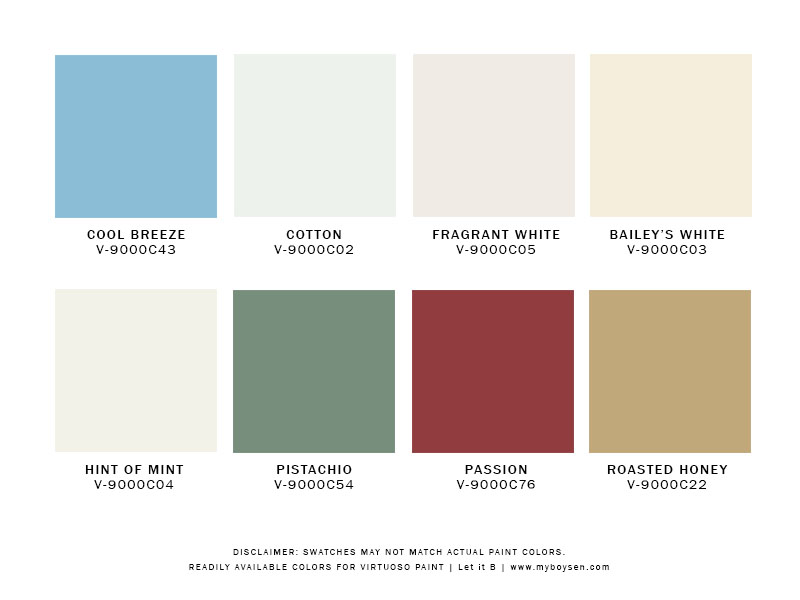 Ready to start painting? For helpful guides and tips on how to paint your home, check out the Painting Tips section of Let It B. You can also head over to the Color Inspirations section for more color ideas to consider.