There is no such thing as being too prepared when it comes to getting ready for the arrival of a baby. Aside from getting your newborn's essentials ready, consider prepping your nursery early on as well. You'll probably spend most of your day in there with your new bundle of joy. Here are some of the best colors to try out for a nursery.
Baby Blues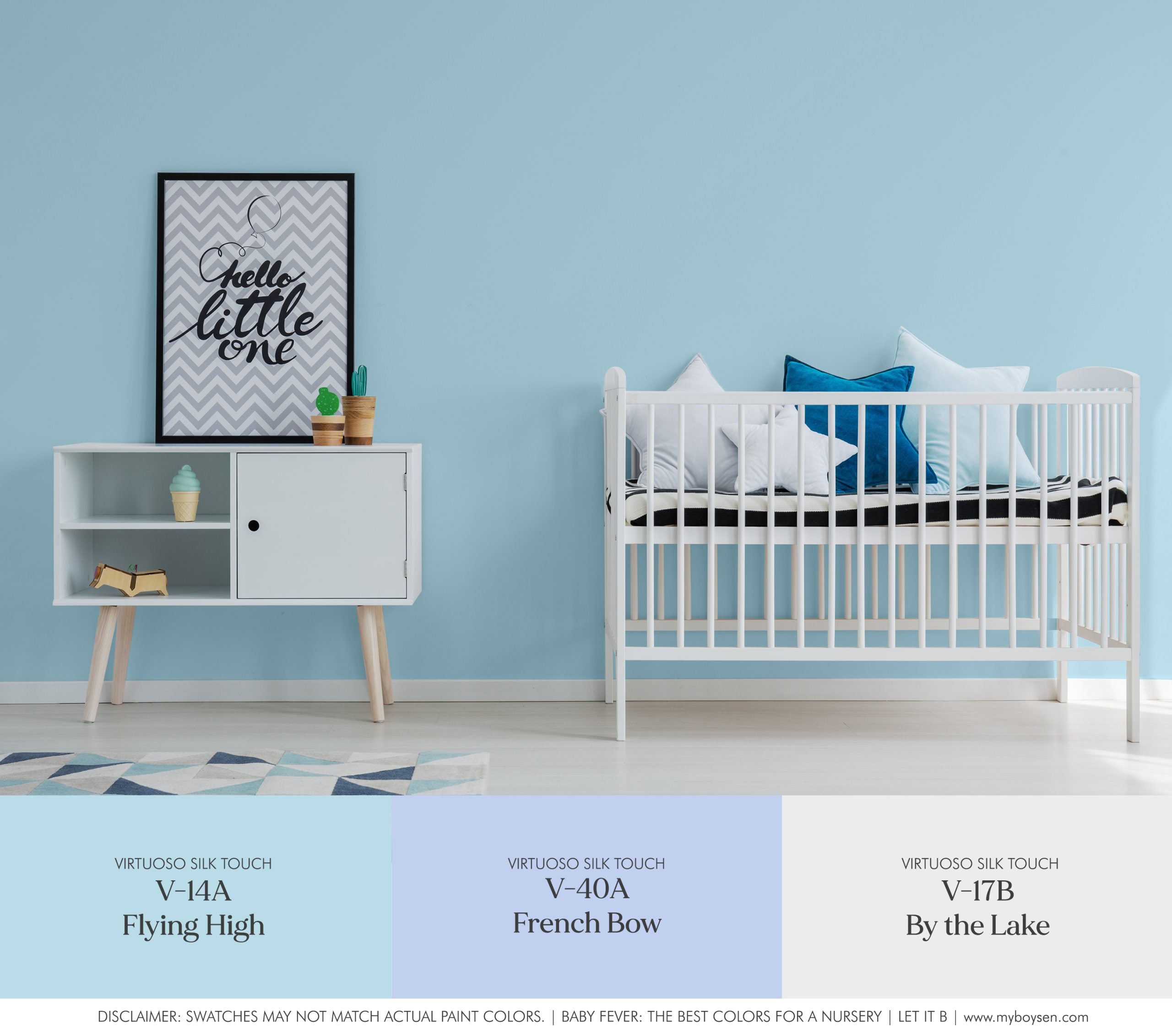 Gender stereotyping aside, there's a good reason why blue is on top of this list. The first few months after childbirth can be quite chaotic. It's best to avoid warm hues or colors that can be a little too energizing. We want to create a place that is soothing and relaxing, for both the parents and the baby! Go ahead and try shades of calming blues for the nursery.
Peaceful Purples
If you want just the right amount of cool and warm tones in the nursery, try a peaceful purple hue. Purple is the combination of a tranquil blue and a hint of exciting red, an ideal choice for those who can't seem to decide! Paint your walls with a light, pastel purple hue to lighten up the space.
Gentle Greens
Placing plants in your baby's nursery is kind of tricky. It's best to do a lot of research on what types and kinds of plants you can and cannot place inside. If you want to stay on the safe side and still incorporate some form of nature in the nursery, show it on your walls! What's more soothing than gentle green hues that are reminiscent of being outdoors in nature?
Blissful Beiges
Prefer colors that can grow old with your child? Choose a blissful beige hue. Beige doesn't have to be boring. Pick a hue that's a bit darker in tone like lattes and ecrus to add more depth to the space. Place pops of colors in your nursery, whether it be in the form of art or furniture to keep it playful.
Virtuoso Silk Touch
Deciding on the perfect color for the nursery is only half the battle. For paint, we recommend using Virtuoso Silk Touch. It's one of the safest options in the market for interior paints. Virtuoso is formulated to be virtually odor-less, low-VOC, and certified lead-free. Its water-based formula also means there's no eye-stinging and nose-scrunching aftermath post-painting. (Always make sure to ventilate the room during and after painting, though.)
Virtuoso Silk Touch is also formulated to be antibacterial, adding an extra line of defense in your home against harmful bacteria such as Salmonella and E. Coli. Last, but not the least, it has an easy-clean technology that makes wiping common household stains from your walls a breeze. That makes one cleaning task so easy it takes just minutes to do!
Some Final Notes
Having a newborn is truly one of the most exciting and rewarding times of any parent's life. Looking for more ideas for nurseries? We have a whole web series about it! Check out Baby on Board here. If you have any other questions on paints and colors, send us an email at ask@myboysen.com. We're always happy to help. Happy painting!