For the person who was there from the beginning—this one is for mom, ma, mama, nanay, nay, inay, and however else you call her. Moms deserve all the colors of the rainbow for what they go through for us (or what we make them go through, to be honest). But, for now, here are five Boysen paint colors we're dedicating to the special women in our lives.
Note: If you like any of the paint colors shown below, they are available for mixing at Boysen Mix and Match stations (find a list of locations here). Remember to check the swatch of a paint color in person before having a batch of paint mixed as colors may appear differently when viewed through a screen.
Mom's Love BCP-1043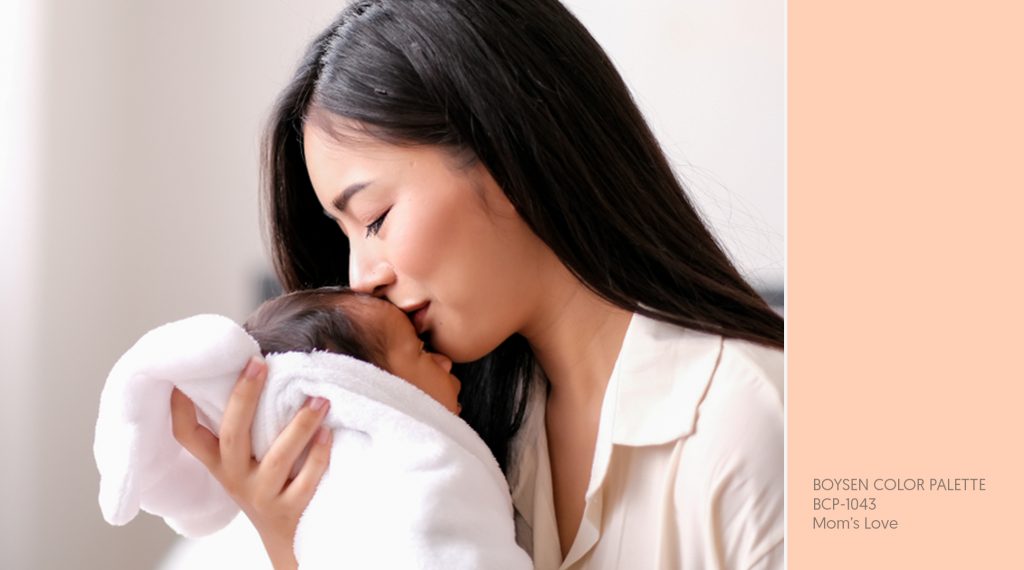 There is a quote by author F. Scott Fitzgerald that goes, "There are all kinds of love in this world but never the same love twice." From afar, every mother's love may look the same, but a closer look reveals what makes each one unique.
When I was young, my mom would take me to the small grocery store near our house when I was feeling particularly sad. She would hold my hand and patiently wait as I took my time to look through the shelves. Her way of making me feel better was to let me pick out whatever snack I wanted. Individually, gestures like these don't seem like much but they add up to make my mom's love like no other. It becomes irreplaceable. In other words, "never the same love twice."
Lullabies BCT19-7810S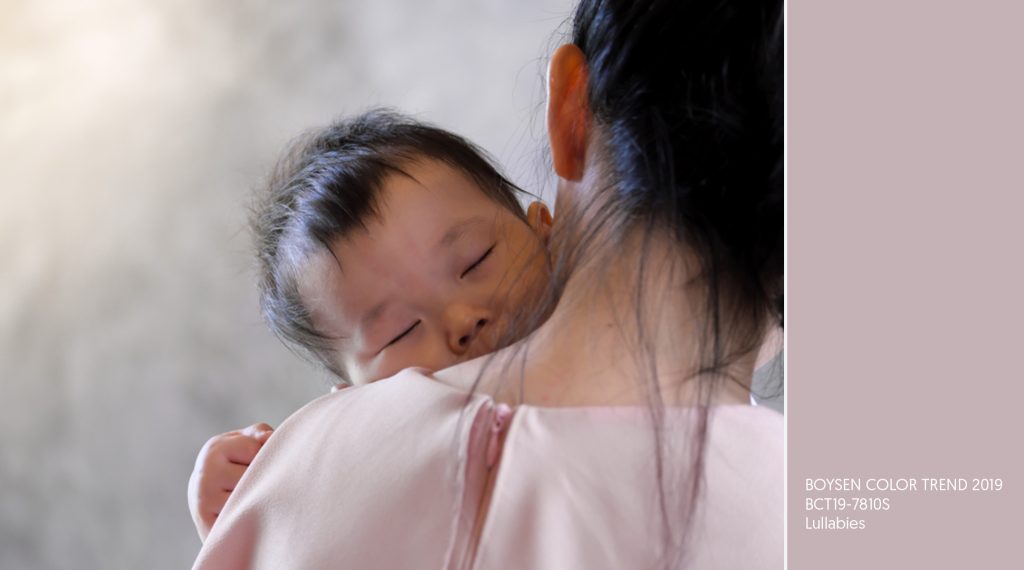 We have grown to be who we are now because as infants and children someone looked after us and cared for us. Someone soothed our tears when we were upset and sang us lullabies to sleep at night. A mother—whoever this may be for you—held our hand and kept us safe. You and I are the persons we are today because we were loved when the world was still too big and we were too small. Lullabies, a a pale mauve, represents the countless little ways we were loved into being.
Mom's Apple Pie BCP-0988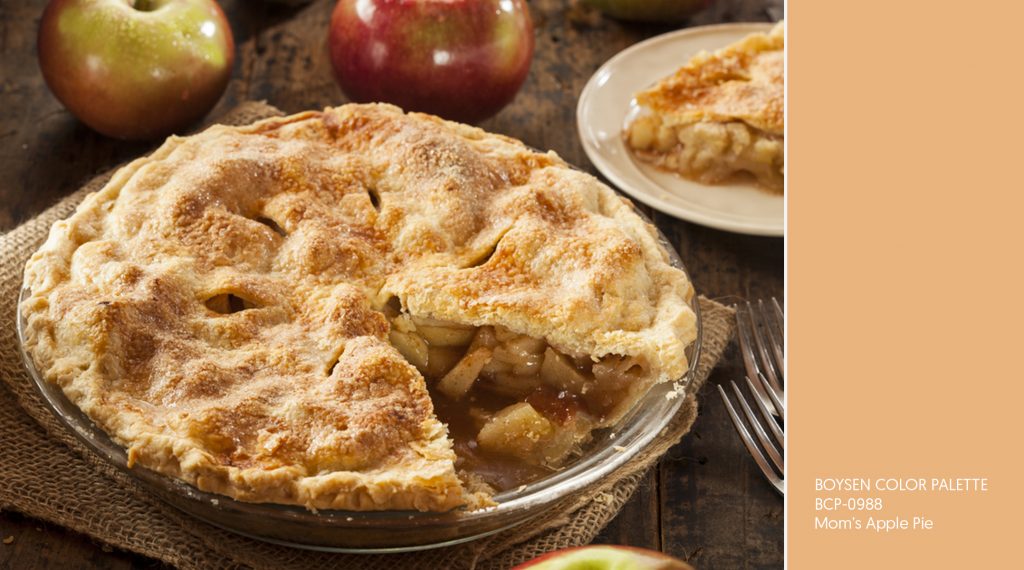 Do you have that one lutong bahay that's your ultimate comfort food? Chances are high that it's your mom's version of it that's your favorite. Because, what's more comforting than having a warm plate of your favorite ulam to come home to after a long day at school or work? Celebrations and occasions like birthdays are never without special dishes laboriously prepared by mama too. How can you not feel loved when you know a meal was made just for you?
Warm Embrace BCT20-7733S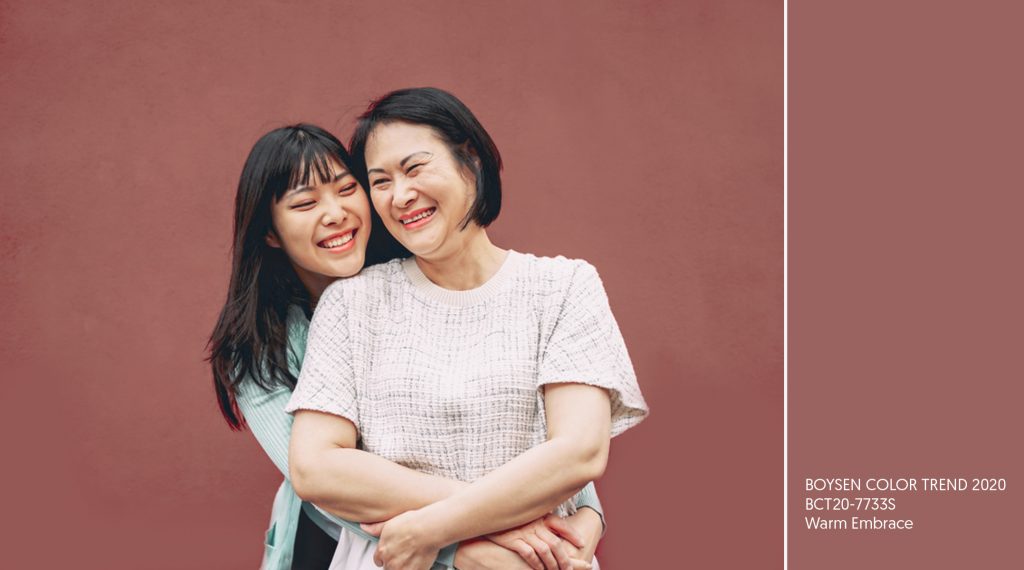 During both joyful and sad moments, there are those of us lucky enough to have someone ready to give us a warm embrace when we need it. Though there may be times when we fall short or make mistakes, having waiting arms ready to take us in and look past our failings is a blessing. It lets us know that home is not a place but a person. If you can relate to this, why not give your mom a warm embrace this Mother's Day?
Cherish the Moment BCP-1191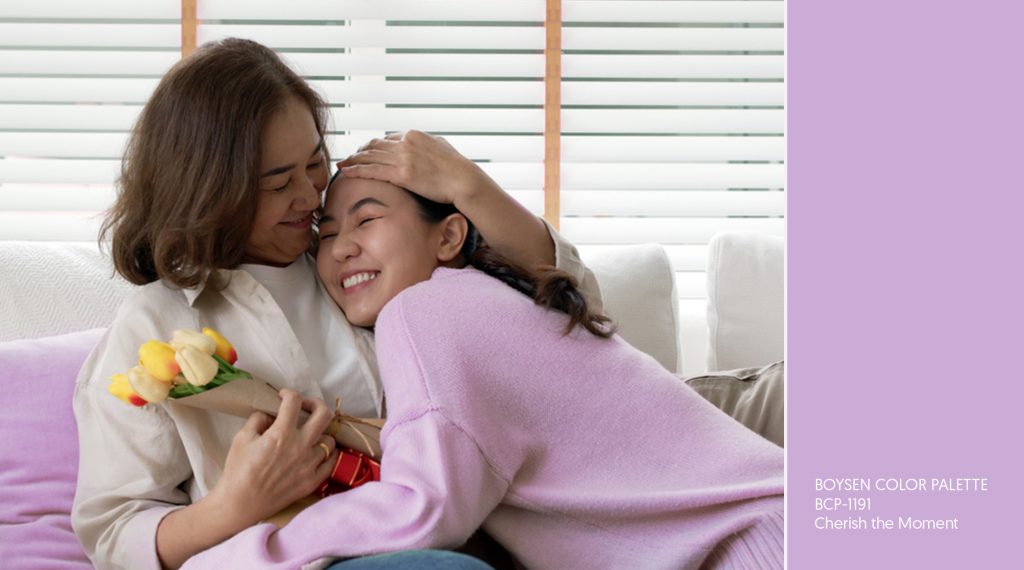 Mother's Day is only once a year but a mom is a mom every day of the year. I wouldn't be surprised to know that my mom thought of me at least once every day however busy her day may be. Simple things that show I think of her don't have to be hard or time-consuming. I can bring home pasalubong that I know she'll like, for example; a nod to how she used to buy me snacks when I was little. Time flies after all. I was once a baby she held in her arms. So, cherish moments with mom.
If you found this blog post helpful, you're more than welcome to subscribe to the Let It B newsletter to stay up-to-date with all the exciting things going on at MyBoysen.com!